The Perfect Short Film Line-Up For Halloween Night
Short spooky picks for your quarantine Halloween.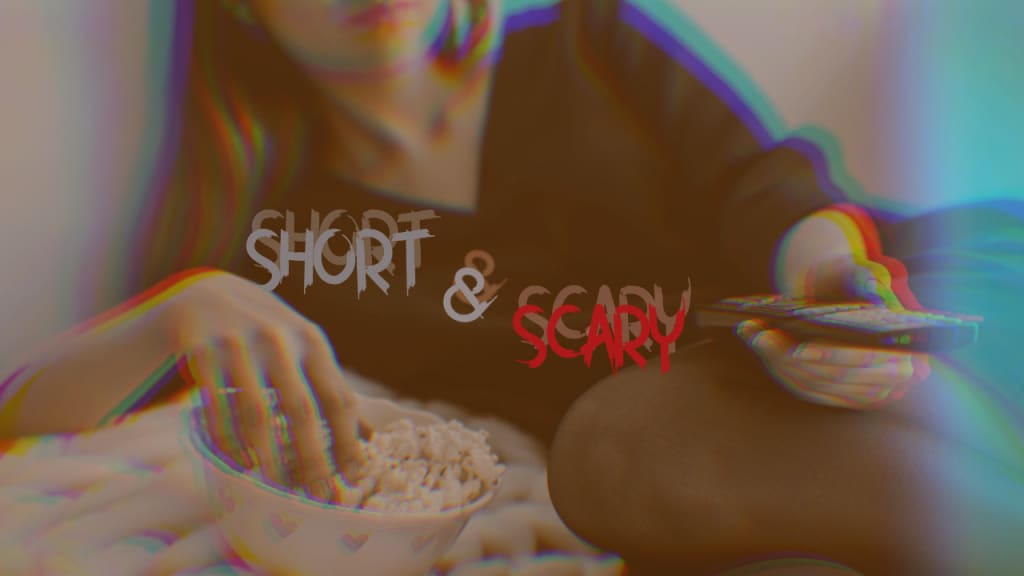 Short films make perfect little bite-sized scares for an intimate Halloween night, party, or a virtual hang out! With these short horror films, your room will be filled with some interesting spookiness for the best night of the year! These films also make a great introduction to types of horror you may not have tried out yet, such as social horror, paranormal, animation, and experimental.
Either scroll through the list to read about and watch each individual film, or click this link to my playlist so you can sit back with your giant bowl of candy and enjoy!
Knock Knock (2019)* - (Top Pick)
Starting off with my favorite on the list, 'Knock Knock' is a surrealist horror dealing with poverty, mental health, a single mother, and sexual assault. For the true-crime fans out there, this film may seem familiar. Above all, the film is both beautifully made and tragic, with an incredible actress leading it.
This House Has People In It (2016)
'This House Has People In It' is a comedic horror made for those with a taste for the bizarre! The film translates as an artist's attempt at sharing trauma in a way that is palpable to the audience.
Cargo (2013)
'Cargo' is a traditional zombie film in a lot of ways. We have a post-apocalyptic world a zombie take-over. However, this film exemplifies the love between a father and infant daughter which is too-rarely explored. This short will satisfy both zombie and survivalist film lovers, and it is one of the few films on this list that will leave you with a smile on your face. This film has now been made into a feature!
Bed Head (2019)
This paranormal film is for those who wish to watch a nightmare unfold before their very eyes. 'Bed Head' Brings to life what most people have envisioned while going to bed late at night, while home alone.
FOXED (2016)
The animation style in this haunting film is beautifully reminiscent of 'Coraline.' It is a twisted tale that feels like ancient folk-lore. Beware those tricky foxes!
The Dollmaker (2019)
'The Dollmaker' is a heart-breaking and well-written film about grief. It's dark atmosphere matches perfectly with the subject matter. This story offer's no light but does serve as a warning not to live in the past, for you could get stuck there.
Rubes (2020)
'Rubes' is a hilarious horror without being a parody. Two professors create an elaborate device to kill coworkers that have done them wrong. There hasn't been someone this upset about a co-worker eating their sandwich since Ross Geller!
Make Me A Sandwich (2020)
Even the phrase fill's most women's bodies with disgust. 'Make Me a Sandwich' makes a perfect attack on the patriarchy! It has a perfect pace in a film that will both scare and delight its viewer.
The Sky (2020)
An absolutely stunning cosmic horror with a tense look into desperation and redemption. The visual effects in this apocalyptic world will impact its audience in an unforgettable way. 'The Sky' Shows us the beauty that lies even in destruction.
Happy Birthday! (2016)
An oddly sweet super-short horror about a demented birthday party. All families celebrate differently, I suppose.
Don't Stop For Gas At Night (2020)
An important warning in the form of an animated horror film. Sometimes we forget how dangerous even the banalest tasks can be. Going to the grocery store, walking home, even filling up your gas tank. The soothing narration in this scary story along with the gritty muted colors of the animation makes a blend that will keep you uneasy throughout the film.
APT 17 (2020)
'APT 17' is a social horror-thriller that will remind you of the darkness in the world we live in. It is wrapped in anxiety and will leave you uncomfortable in the knowledge of its truthfulness. In the end, it is up to the viewer to decide what is going on in a possible trafficking or assault case. the same is too-often true in real life.