"The Man in the Picture" by Susan Hill
A Reading Experience (Pt.50)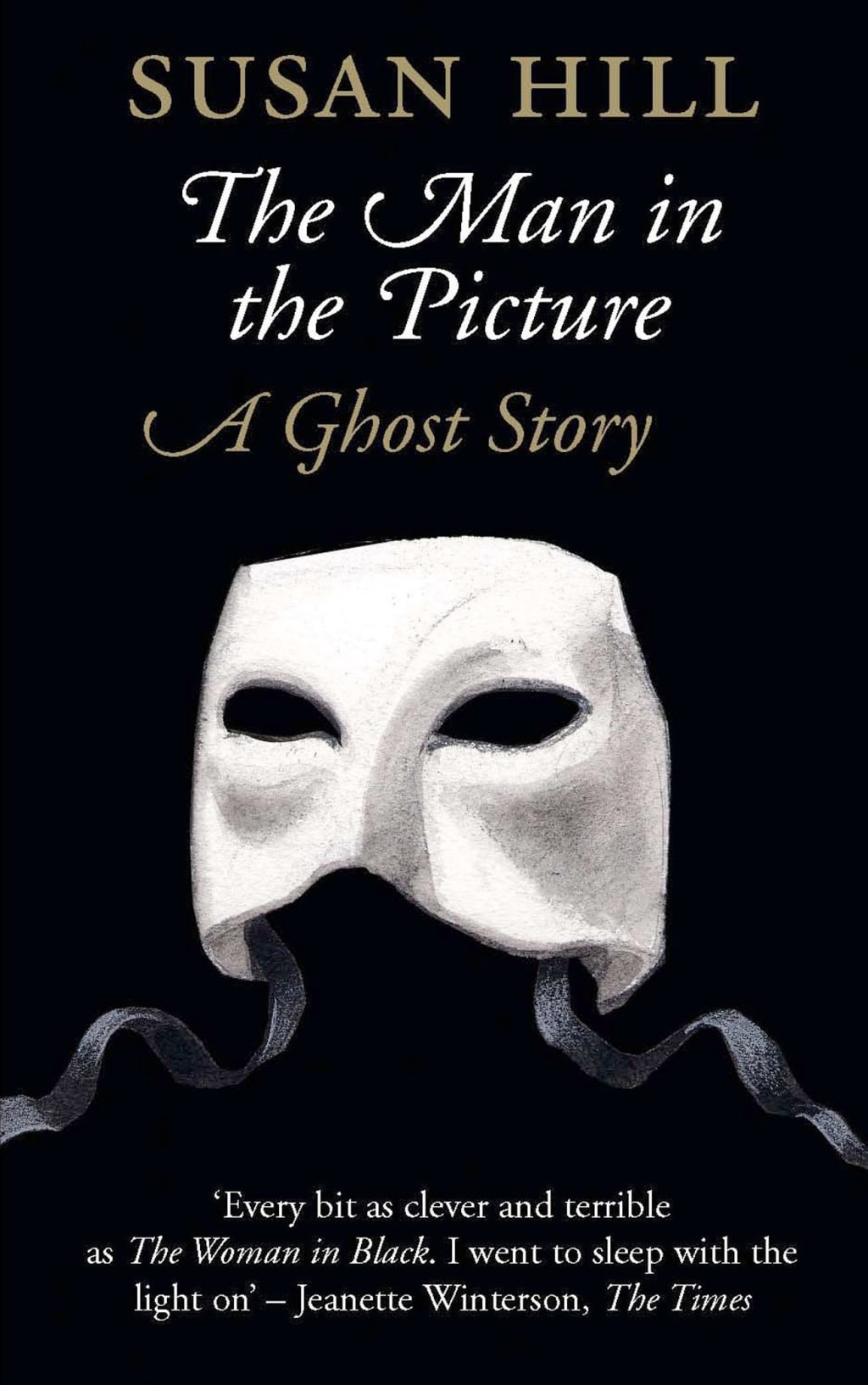 When I first read "The Man in the Picture" by Susan Hill I must have been around thirteen and then, I re-read it when I was about twenty-one. I like doing that with books because you discover things about the book you didn't realise initially because you were so young. The things I unfolded when I was twenty-one were extreme in the field of psychological torture. It was actually far more frightening the second time I read it than the first. When I first read it, I was on a sort of ghost-story binge and so I was reading things like MR James, EF Benson, HP Lovecraft, Charles Dickens and others. But, in Susan Hill's works I noticed a more modern gothic with a definite old flavour to it, it is something I absolutely fell in love with when it came to her works and "The Man in the Picture" was one of her newer ones. By then I had already read "The Woman in Black" and "Mrs. De Winter" and so, I was used to her gothic, atmospheric and often terrifying writing style. I would say that her books are best read at night, whilst it is raining, next to a dim lamp or better yet, by candlelight. Top it off with a slight thunderstorm and you might just have the perfect setting in which to read a Susan Hill novel. "The Man in the Picture" is no exception. It is a chilling book that you really need to read more than once in order to really get it.
The book is about a Venetian Painting of a carnival scene in which souls are trapped. There are various narratives - one from an ageing man, another from a young man who is speaking with him, another from two lovers, one who is lost and one who is finding the other. There are so many narratives that it is easy to lose track of who is lost and who is found, but the main thing you need to focus on is the painting because it is the painting that holds all of those gothic secrets. From the very description of the painting to the horrifyingly twisted ending, there is something in the underlying tone of the book which relates to psychological torture. The painting, I believe, represents obsession and repression. The things we are obsessed with but we choose to repress within ourselves for fear that they are not socially acceptable in popular culture. This leads to some sort of sociopathy, which is what is going on in the painting. Various things in the painting are seemingly unconnected. There's a bank to a river, a carnival is going on but there is also a boat in the river that seems to be for transporting things rather than being a part of the celebrations. But, within the painting, it is easy to lose yourself - as it is within obsessions that we keep within ourselves. The aspect of sociopathy is 'losing yourself' or losing your sense of self within the obsession that has been repressed. After this, we cannot get out - our souls are lost to something we can no longer control and we don't even realise it until it is too late. This is the same with losing souls within the painting. They do not realise that they have lost their souls to it until it is far too late to do anything about it. I only realised this when I was twenty-one and reading it for the second time but I can honestly say that it was a far more interesting find because I already knew what was going to happen in the book and so, did not need to focus on the shock of the actual plot any longer.
I would recommend that all fans of the gothic read this book because not only does it restore faith that the gothic tradition of old is being brought into the present, but it also finds itself gathering more layers. We have the deeply psychological and the torturous layer, we have the sociopathy and the obsession with the painting. Finally, we have the movement and it is that which I cannot reveal here.