The Kennedy Curse - Rosemary's Revenge
No family is immune to tragedies...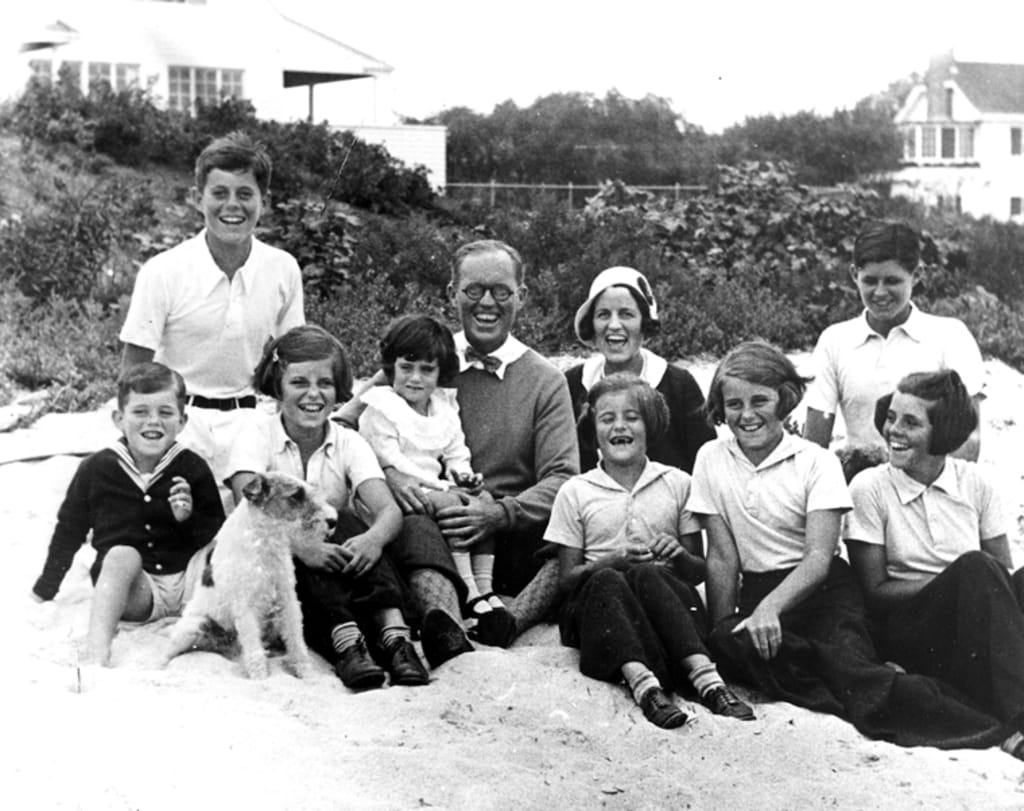 The Kennedy Family
The Kennedy Curse. Most people have heard of it, some people know what it's about, but few know the true extent of the tragedy this one single family has suffered. At first, it seemed like it could be just a few unfortunate events that all coincidentally happened to people of a certain last name, but it soon became clear that there was more to the Kennedy's and their deaths than meets the eye.
No family is immune to tragedies, regardless of their financial and political status, that much is for certain. But with so many cases of the unthinkable happening in the Kennedy family, it makes you wonder about what could continually drag them into devastation. American's everywhere have been left dumbfounded by the truly undeniable pattern of disaster in one of the country's most prominent families.
What is The Kennedy Curse?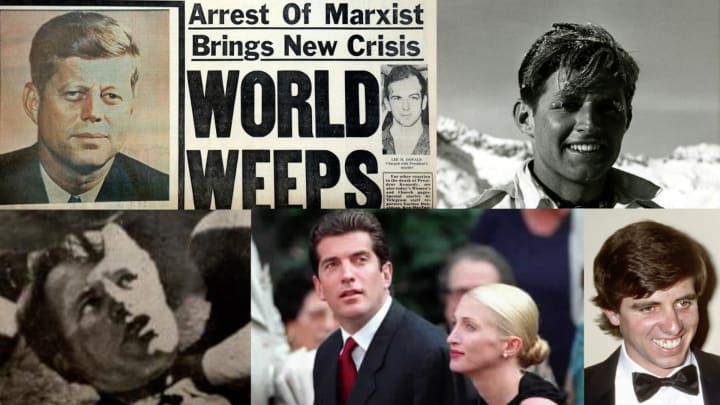 The curse is believed to have begun in 1944 with the death of Joseph P. Kennedy Jr. Joseph was killed following an accident that happened when the BQ-8 aircraft that he was piloting spontaneously exploded during a military exercise in East Suffolk, England. The remains were never recovered, though he was remembered fondly by his parents and siblings.
The curse continued to ravage throughout the family in the 1950's and 1960's, bringing with it three other plane crashes resulting in deaths and the assassinations of the late President John F. Kennedy and Senator Robert F. Kennedy. By the late 1960's, the family had been the victim of eight incidents that resulted in over ten deaths, although not all of them were of the Kennedy name. In June of 1964, United States Senator Ted Kennedy was lucky to survive a plane crash that claimed the lives of the pilot and one of his aides. He later said about the incident, "Somebody up there doesn't like us."
The Kennedy curse lives on to this day, the most recent tragedy being the drowning deaths of Maeve Kennedy McKean and her son, Gideon McKean. They went missing while canoeing in the Chesapeake Bay, their bodies being found two days apart about a week following the accident. Most of the deaths involved with the Kennedy family are the result of automobile or airplane accidents as well as assassinations. Many blame the families prominence and known cases of substance abuse for the relentless devastation, however of the 20 accidental deaths in the last 65 years, only two involved drug use, one of the overdoses being unintentional.
Aside from the incidents that resulted in death, there are a lot of mishaps in the family that proved devastating, but not fatal, including several car accidents, childhood cancer diagnoses and false accusations of rape. For such a prominent family in a country where the freedom of press is to never be fringed upon, the privacy of the Kennedy's is practically non-existent. But there is one secret that the family kept that many believe is the cause of all every untimely fate met by those with the Kennedy name.
Who was Rosemary Kennedy?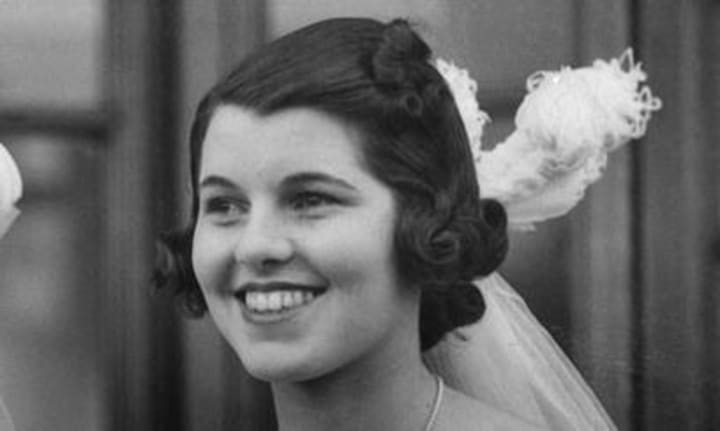 Rosemary Kennedy, born Rose Marie, was the daughter of family patriarch Joseph P. Kennedy. As a sister of JFK and Joseph Jr., Rosemary had exceptional shoes to fill and high expectations for her behavior and public presence. The tragedy in Rosemary's life began after birth. Her mother, Rose Fitzgerald Kennedy, was told to wait for the doctor before pushing out the child. She was instructed to "keep her legs pushed closed" and continued to do so for hours before giving birth. The two hours spent in the birth canal waiting to be born caused a lack of oxygen to reach Rosemary's brain. After her birth, her parents began to notice Rosemary struggled to meet standard landmarks of development on time. At two years old, she was still struggling to sit up, crawl and walk.
This mental delay continued through Rosemary's childhood, although to save face, her parents continued to tell family and friends that their daughter was developing healthily and normally. She struggled academically, not having learned to read or write by the time she was eleven-years-old. It was then that her parents, fraught with embarrassment at their mentally handicapped daughter, sent her away to a Pennsylvania boarding school for the intellectually disabled.
The scope of Rosemary's handicap is widely disputed, as her parents never disclosed the true volume of their daughter's delay to anyone, including her own siblings. At 15, she was sent to a convent in Rhode Island, where she received individualized schooling from two nuns and a special education teacher. In return, the Kennedy's donated a new tennis court to the school. Her parents at one point sent her brother, John, to accompany her to a school dance so that she would seem average, and the trick seemed to have worked and she appeared not different at all.
Despite her intellectual delay, Rosemary was social and in her diaries wrote about visits to the opera and tea dances. She had many social interests, though academically, she never excelled. Rosemary did eventually receive some favor from her parents and was invited to join them for a visit to Buckingham Palace during the time her father served as The United States Ambassador to The United Kingdom in 1938. She reportedly practiced her curtsy for hours and displayed her hard work to the Queen of England herself. Although she stumbled during it, her mother considered the introduction a success.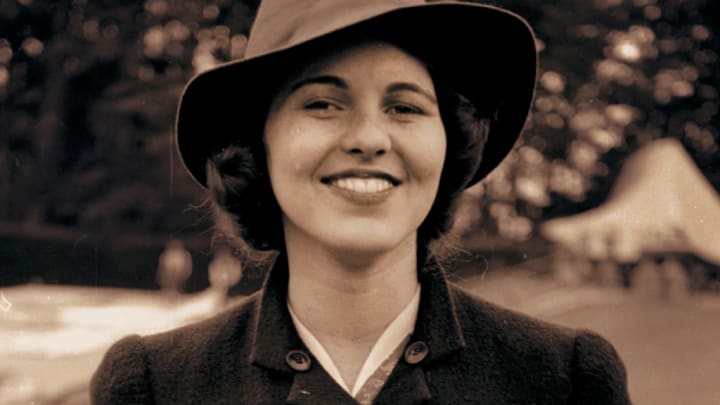 However, in 1940, things in Rosemary's life began to take a turn for the worse. Her family became overwhelmingly annoyed at her "inappropriate behavior" that included uncontrollable convulsions, where she would hit people unknowingly, and bouts of intense rage where she would lash out. At 22-years-old she was sent to another convent, and in this one she would regularly sneak out at night. The nuns onsite were concerned that she was sneaking out to meet men and may eventually contract an STD or end up impregnated.
When Rosemary was 23, her father authorized doctors to perform a lobotomy on Rosemary in an attempt to curb this nuisance behavior. The procedure took place in 1941, done by James W. Watts and Walter Freeman. However, after the surgery, Dr. Watts told Ronald Kessler, an author, that he believed the lobotomy should be reserved for those who suffer from serious mental retardation. Dr. Watts believed that Rosemary didn't suffer from any serious retardation, but rather a severe form of depression. It was soon after the surgery that Rosemary's father realized that the surgery was unsuccessful. Rosemary rapidly declined and her mental state diminished to that of a two-year-old. She was unable to speak or intelligibly or walk and was regularly soiling herself.
It was in 1949 that Rosemary's father had her sent to Jefferson, Wisconsin to be institutionalized for the rest of her days. The lobotomy was hidden from the family for 20 years, and her location was kept a secret until her father suffered a stroke in 1961. Following her father's death in 1969, the Kennedys' reintroduced Rosemary to their lives, occasionally taking her away from the institution to visit family. She died of natural causes in 2005, with four of her siblings back by her side.
What Does Rosemary Have to do With The Kennedy Curse?
After her lobotomy in 1941, Rosemary became a hollow version of her former self. The surgery severed important areas of brain tissue and she ceased most cognitive functions. Most people have their own theories about the origin of The Kennedy Curse - but this is mine.
After her lobotomy, Rosemary was no longer the person she was before. Her intellect and spirit, what little she had left of both, dissipated with her future. In a way, a part of her died. Spirit's with unfinished business have been known to stick around the areas they inhabited and the people they lived beside. It isn't very far-fetched to say that after Rosemary's spirit left her physical body following her lobotomy, she sought justice for the improper care she had been subjected to her entire life.
Family tragedies began to strike the Kennedy's in 1944, and haven't ceased to this day. Many believe that the Kennedys' history of antisemitism and overt greed led to a curse being placed on their family from an outside source. But for such a powerful force to torment a family for over 60 years, I think it takes someone on the inside. I, personally, believe that the spirit of Rosemary Kennedy is the root of all the devastation that has struck them. For the way they treated her, she felt it only fair to make them suffer a similar, painful fate. Rosemary felt she deserved to be a part of the family, as opposed to a shameful secret. Her anger and frustration, pent up over years of mistreatment, left a stain on her family that continues to result in tragedy.
"In the case of many Kennedys, their drive for power is often supported by good deeds, by a desire to help the poor and disenfranchised, by humanitarian goals. They describe what they do not merely as 'politics' but as the much more lofty-sounding 'public service.' All this reduces the need for them to feel guilty about their single-minded pursuit of power." - Edward Klein, The Kennedy Curse: Why Tragedy Has Haunted America's First Family for 150 Years
celebrities
About the author
Disney blogger with a dark side
23-year-old blogger and photographer
Follow along with my misadventures - IG: @livinglikealesia
Reader insights
Be the first to share your insights about this piece.
Add your insights