The Good Boy
A pointed horror story.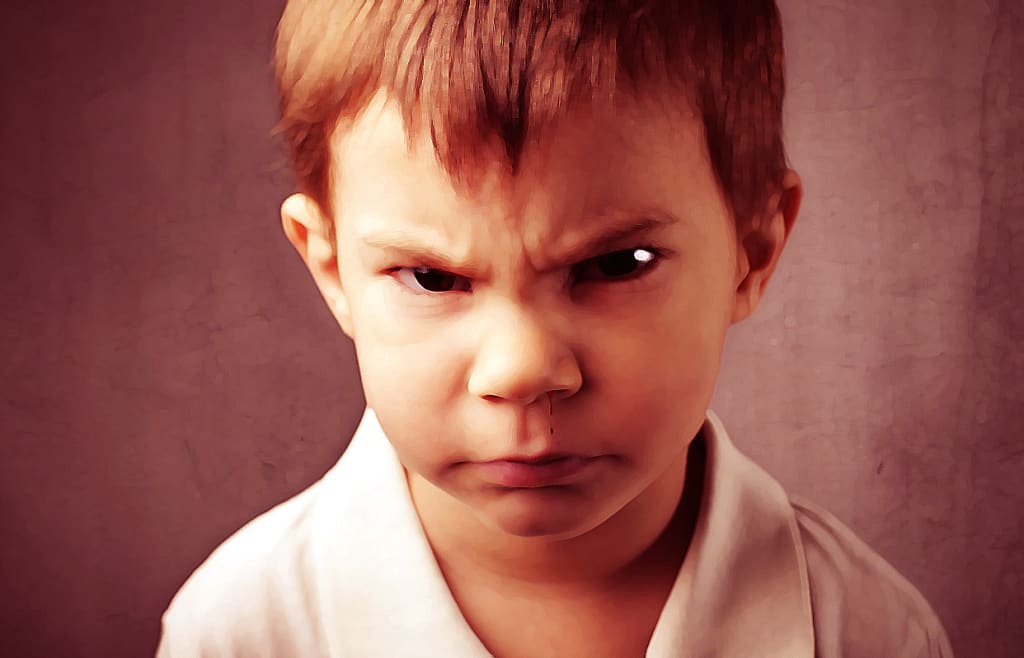 Gerald Thompson was a large, burly, grizzled man with patches of red hair all atop his head. He was imposing, dangerous and no-nonsense. His work had often kept him busy. As a construction foreman, his ability to intimidate was the stuff of legend. He could scare the pants out of his subordinates with a glare. His long, twelve-hour shift led to at least, seven firings, a long phone battle with an order for sheetrock gave the company who was supposed to deliver the order more reason to delay the order. The day was so brutal that he jumped into his car and drove home without doing one very important thing. Pick up his seven-year-old son from his school.
Gerry, Jr. a young boy with the same ginger hair as his father, knew of his father's penchant for abandoning him on any given notice. He would often fear for his safety whenever he was near him. It was almost a relief that Gerry Jr. wasn't picked up by his father. A next door neighbor who would often babysit Gerry, took the liberty of picking up her own son; who would often play with Gerry. She would often hint that Gerry was better off living with her and being officially adopted by her. But, her husband figured that having one son was more than enough. Gerry was often sad when he had to go home. But, as the dreaded hour of his father's arrival was nigh, he knew not to upset him, as his beatings were often painful and incapacitating. A few too many trips to the emergency room for "scrapes" and "falling down the stairs for being a clutz" were far too often and yet, Gerry didn't have the heart to tell doctors of the abuse for fear that he would be taken away from his father indefinitely.
But, on the night in question, Gerry Jr. had been asked to help prune his neighbor's rose bush in exchange for a hearty hot meal. Gerry was more than willing to oblige. He was treated to roast beef, mash potatoes and gravy, coleslaw and devil's food cake and vanilla ice cream for dessert.
At exactly 7:05 p.m., Gerald Sr. barged into the neighbor's apartment; demanded that his son grab his coat and head out the door with him. Gerry was afraid, but did as his father told him. That very night, his father gave his son one more disciplinary act that would finally put the intimidation and fear to an absolute end.
At 11:35 p.m., Gerry Jr. walked over to his father's side of the bed and poked him. Gerald Sr. awoke groggily and was none pleased at seeing his son awakening at that unearthly hour.
"Daddy?" Gerry Jr. croaked.
"What?!" his father answered angrily amid awakening from a deep sleep.
"You didn't pick me up today" he inquired. Gerald Sr. tossed his head into his pillow.
"No. I had to work my ass off today. I need to put food on the table and keep a roof over your head" he barked semi-consciously.
"It's the tenth time this week" Gerry Jr. observed.
"That's not my fucking problem. Now go back to sleep." Gerald Sr. barked hoarsely as his body lay like a stone under his thick, blue comforter. There was a brief moment of silence. Gerald Sr. was under the impression that his son got the message and went to bed.
"Do you love me, Daddy?"
Gerald Sr. rolled his eyes and he turned to face his son.
"Are you seriously fucking asking me this right now?" he glowered. "Go to sleep. Ask me again in the morning."
"I'm asking you now." Gerry Jr. remained un-wavered.
"Yes! Now get the fuck outta here!" he roared, as he made his way back into the covers.
"Then, why'd you hit me in the face for no reason?"
Gerald Sr. was now getting the gist as to why his son refused to let him sleep.
"You deserved it."
"No, I didn't, Daddy."
Gerald Sr. let out an annoyed grunt.
"I can't breathe in my nose, Daddy. I bleed a lot on my bed sheets."
"Well, that's what happens when you disobey me." Gerald Sr. said without remorse or the hint of an apology. "And, thanks to this pathetic line of questioning, you can look forward to another beating tomorrow for waking me up. Now, go back to your room and go to sleep, before you get another beating in about three seconds."
Gerald Sr. laid back in his bed. Another moment of silence. In a minute's time, he felt what was a sharp, two-pointed blade resting on top of the tip of his penis, of which the comforter was covering. Gerald Sr. awoke in a panic. His pulse rate shot through the roof. His eyes widened as his own son nestled the pruning shears quite close to the shaft.
"Son.....?!"
Gerald Jr. glared at his father with a demonic smile.
"No, you won't, Daddy. I'm a very, very good boy!"
fiction
A passionate writer and graphic artist looking to break into the BIG TIME! Short stories, scripts and graphic art are my forte! Brooklyn N.Y. born and raised. Living in Manchester, Connecticut! Working on two novels now!
Receive stories by Carlos Gonzalez in

your feed