'The Forever Purge' Review—A Grating Experience
No spoilers!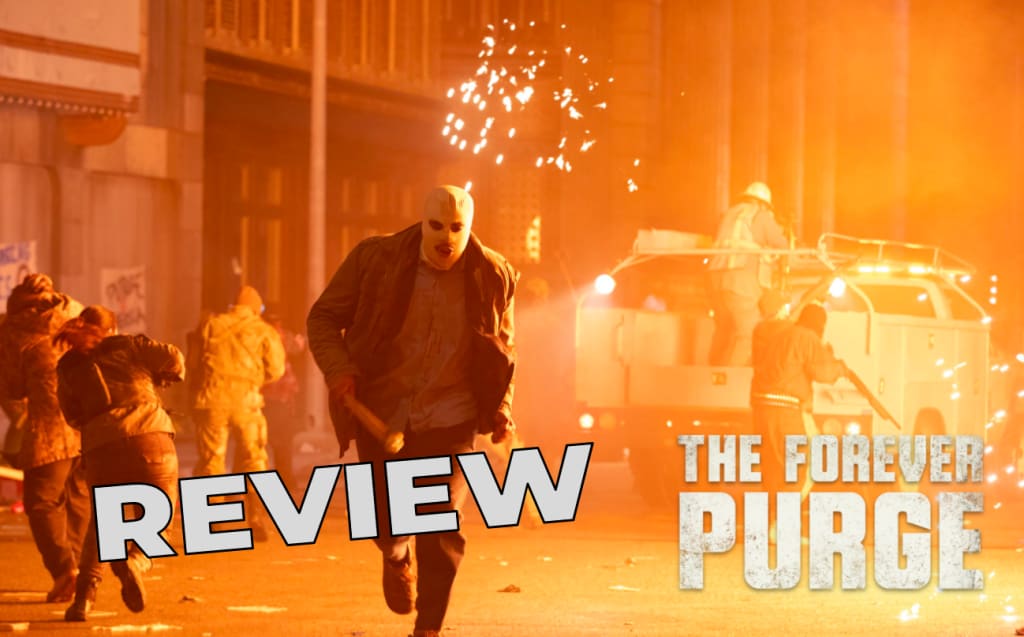 The only reason I would have to cleanse my soul is the fatigue I'm under from watching every movie in this awful series.
I have had enough of The Purge movies. While some horror franchises begin with a strong opening installment and progressively worsen over time as unnecessary sequels are added, this series didn't even have a good opener. Eight years, three Purge sequels, and a TV show later, we have The Forever Purge, a dystopian action-horror film directed by Everardo Gout.
The script is penned by James DeMonaco, who has previously written all four of the previous Purge films, so you know you're in for a treat. The film follows a group of people who must escape a group of outsiders who decide to continue their law-breaking after the end of the Purge.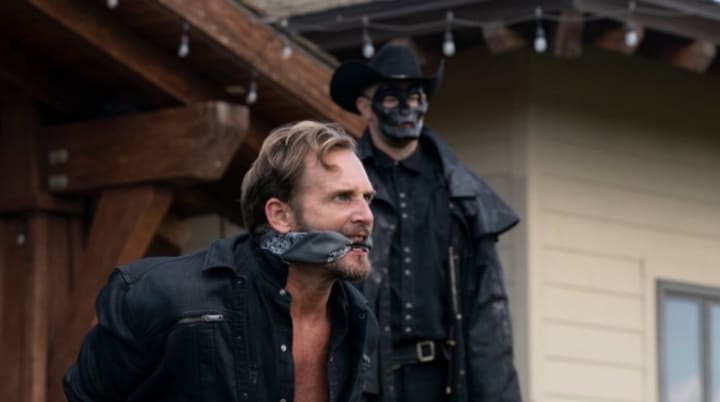 Did you ask for this movie? No? Well, how about you, Kyle? Did you ask for another Purge sequel, Kyle? No? I didn't ask for it. Can we send it back? Unfortunately not. But you know what? We'll swallow anything this series gives us, just like we have for the last eight years.
When the original Purge movie grossed $89 million at the box office off a $3 million budget, and a sequel came out the year after, we all knew that this series was more concerned with making money than actually being good. Very few have positive things to say about this series, and critics have been unkind to the series since its inception.
But we're getting another one, and this film will not be winning over any detractors of the series. It's another movie with hollering criminals, a bunch of evil racist people as the villains, and a group of main characters who make stupid decisions, and you don't care about them at all.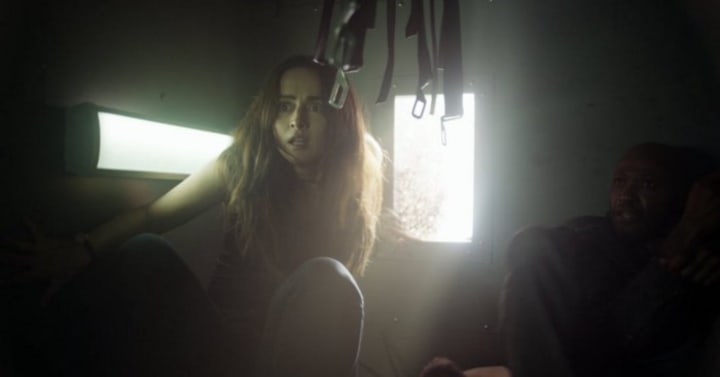 Well, that sums up the movie. Thanks for reading, everyone! See you all in two years at the next Purge movie!
Okay, apparently, I'm supposed to write more about The Forever Purge, so let's do it. I want to be fair to this movie, so I would first like to commend the film for not sticking to The Purge formula too closely. These movies begin with a setup, the start of the Purge, a couple of murders, and the end of the Purge.
However, this film changes it up a bit; after a somewhat tedious opening act where we are supposed to learn about the characters and care about them (instead of being lulled to sleep), the Purge begins, and it ends a few minutes later. But the crime continues after that, putting a fun spin on the series as we don't know when the characters will be safe again.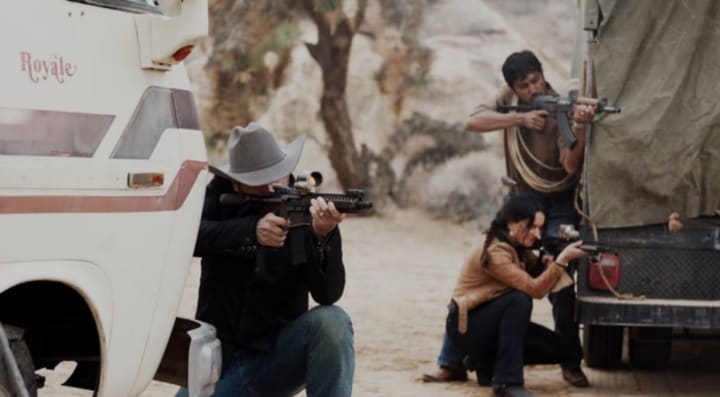 But the execution is lackluster, as usual. The films in this series have always wanted to have social and political commentary, with the main themes surrounding race, class, and a system rigged against the poor while the rich profit off of nationwide suffering.
However, much like the other Purge films, this movie has no subtlety. It's packaging all of its messages in a fast-food wrapper and serving it to you in a greasy bag. The dialogue can be so on-the-nose and obvious about its real-world references that it can be hard to watch.
Much like other blockbusters such as Terminator: Dark Fate, this movie addresses the issues in the U.S.-Mexico border and the race relations between Americans and Mexicans. As the film goes on, the places they take this idea are so heavy-handed that the film feels like a mix between a Purge movie and a political satire.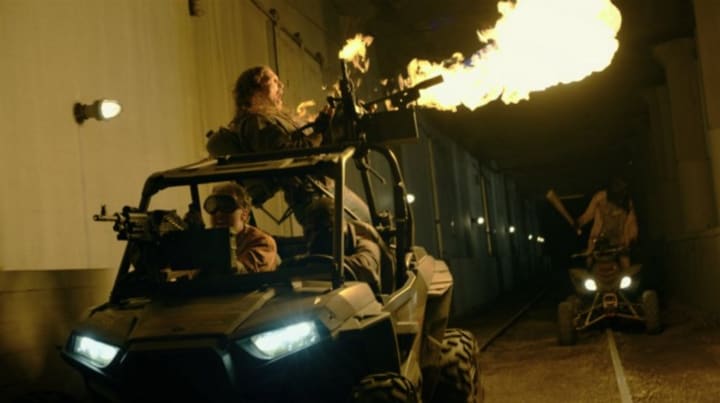 While I appreciate using a mainstream Hollywood film to shed light on political issues, these films do a poor job. "Squandered potential" is this series' middle name, as the concept has always been unique and exciting, but the execution never fully lands.
Blending the action genre and the horror genre can lead to excellent results, but the results here are far from excellent. This film leans more on the side of an action thriller, with many shootouts, chases, and even a '90s one-liner at the end, which had my audience applauding.
As far as horror goes, this movie is laughable. The film has nothing up its sleeve besides having a character looking for something and then cutting to another character, accompanied by a loud jolt of music. The jump scares in this movie are plentiful and cheaper than anything you'd find in your local bargain bin. They elevate this movie from mediocre to a grating experience.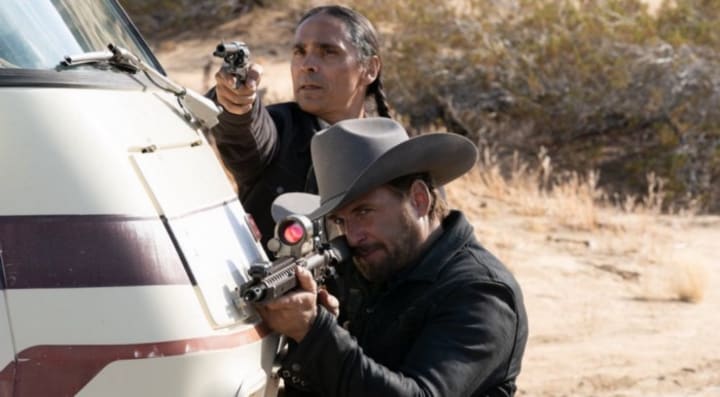 What about the characters? Do any of us care about the film's many characters? Not really. They all feel half-developed as if their entire character is reduced to having one trait—one of them is pregnant, one of them is a racist, one of them is a Mexican dealing with racism. Despite Ana de la Raguera playing Adela (who receives top billing), she is not compelling.
Unfortunately, this movie feels more like a conventional shoot-em-up without a single memorable sequence than a good action-horror film. Had it not been for the film's contrived, predictable jump scares that don't work at all, this movie couldn't even be classified as a horror flick.
This is a massively forgettable film that tries to have fun with the action but is bogged down by its own stupidity and attempts at intelligence. If a good action-horror movie offers a full-course meal, this movie is cheap, overheated frozen food that we don't quite have the capacity to stomach.
Grade: ★★☆☆☆ [4/10, C-]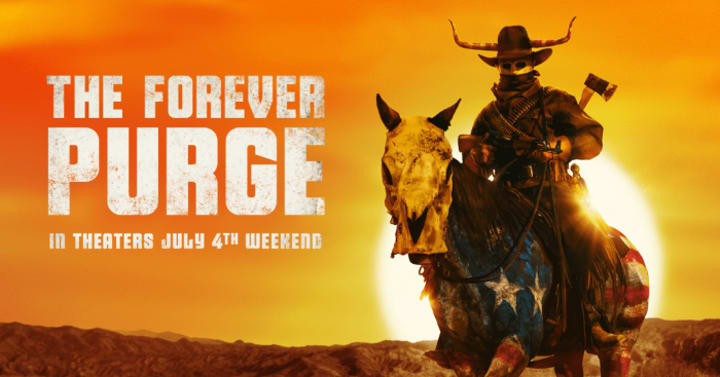 Jonathan's Tips: the end of the trailer spoils the best part of the movie, so don't watch it. This movie is about the same quality as the other films, which isn't saying much.
The Forever Purge is in theaters July 4th weekend.
movie review
About the author
Film critic. Lover of Pixar, Harry Potter, Star Wars, Marvel, DC, Back to the Future, and Lord of the Rings.
For business inquiries: [email protected]
Reader insights
Be the first to share your insights about this piece.
Add your insights