The Broken Doll
Shattered Pieces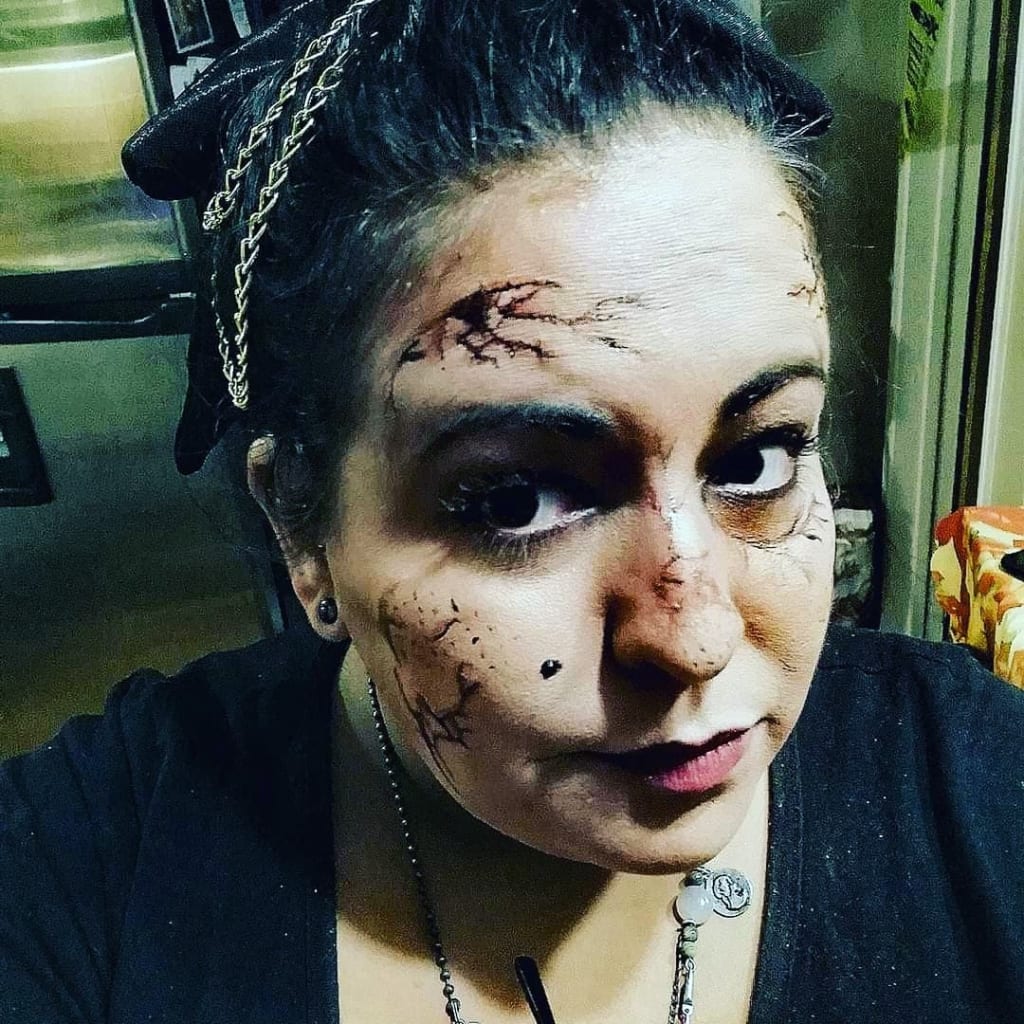 The Broken Doll - 2019
Being an adult, we tend to forget the joys that Halloween brought us as children. From the costumes to the treats and the houses decorated with extravagant yet spooky decor. In some ways it is like a preview to the magic of Christmas, with a darker twist. As the haunted season comes upon us, often we are quick to judge adults for indulging in the fun festivities of this season. For some, we scramble to find a way to loose ourselves within a character and roam the streets on this terrifying night. Most days we spend our time fitting into a mundane routine and we forget how to feed our souls with something a bit more playful and creative. There is a certain level of escapism that goes into the wonders of this holiday, a time to forget our troubles and remember the child like persona we once knew. It is a time to put our creativity to the test.
This year, creating the Broken Doll effect reminds me of what we are capable of as humans. The image of this doll, with the chips and cracks, shows the defects that life can throw our way as we get older. Even with our structure is falling apart in some areas, it is important to remember that our foundation is what carries us and helps us get through each moment. These imperfections are a reminder that we can get through moments that may seem dark and insurmountable at times. A crack can still be fixed or mended, with the right tools we can connect the foundation to a new structure. It is a reminder that with everything life can bring us, it is our individual responsibility to keep building in the right direction.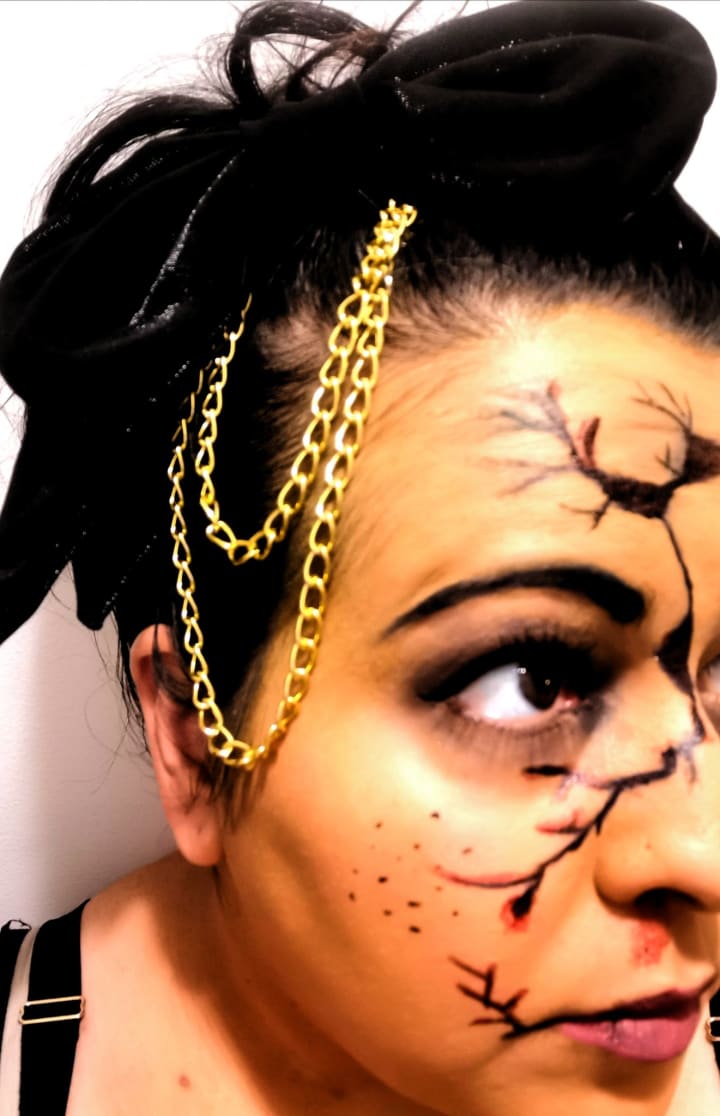 As we evolve into adulthood, our sense of wonder during Halloween turns into a more relatable experience. The costumes we build come from a deeper sense of wonder, a place where experience and creativity intertwines. Each make up session and outfit we create represents our inner psyche on a more complex level. As a child we tend to lean towards a popular character or a favorite theme we saw on television. For an adult who still holds on to the joys of Halloween, we build our creativity around things that speak to us on a more relatable note. Just like our lives, the meaning behind our actions and choices evolve with us as individuals. Hence our choices in costumes as we get older.
Nowadays, I find myself enjoying every part of what makes Halloween the holiday we celebrate today. The scary stories that are formed into novels, television series and full length movies are what build my enthusiasm for this holiday. Although, what really keeps me enthralled with this spooky day is the folklore around this season. As for many cultures, the day of the dead (also known as "all souls' day") is a very important time of the year to celebrate the deceased with respect to their lives. It is a day to remember what the lives of the deceased once meant before they parted with this world. Some cultures take on this celebration over the span of a few days, while others condense the event within a day. In other words, this time of year brings many types of celebrations to life across the world.
At the end of the day, Halloween has a profound meaning from a personal perspective to a more cultural aspect. It is a time to explore our inner souls, to remember what this whole event means to us on a personal level. A time where some may have a more cultural vision of the holiday, while others see this as a time to go back to their childhood and forget the mundane routines we have come accustomed to as adults. Let us take the time to enjoy this time of year, go explore your creativity or celebrate the life of a deceased loved one. However you decide to celebrate Halloween, make it your own and let go of your restraints for one day.
halloween
About the author
Constantly having that "tip of the tongue" feeling, or being able to flesh out thoughts in your mind only to have them come stumbling out when you speak can be frustrating. Regular writing can keep this from happening.
Reader insights
Be the first to share your insights about this piece.
Add your insights