Hocus Pocus: A cult classic
Amuk, Amuk, Amuk...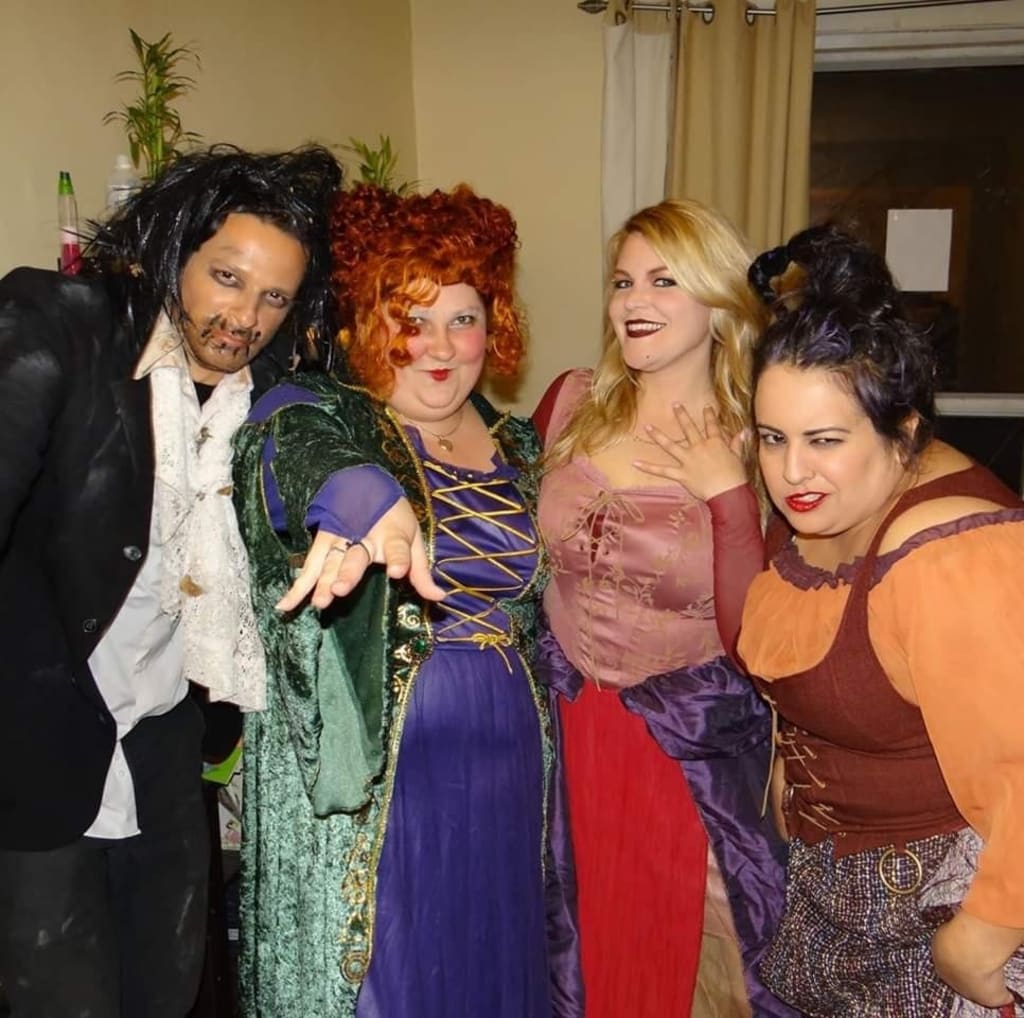 28 October, 2017 - Hocus Pocus
Halloween is the one time a year we can explore a side of ourselves that we would not dare to explore any other time of the year. It is a time to express ourselves, a time to visit our inner child and forget our responsibilities for just one day. As an adult, Halloween is not only something we celebrated during our childhood, it has become a time to escape reality through creativity. In my eyes, the best way to enjoy the spooky Halloween season is by coming together with a group of close friends. In 2017, me and 3 of my friends decided to come together and dress up as characters from Hocus Pocus. In the image above you will see (from left to right) Billi Butcherson, Winifred Sanderson, Sarah Sanderson and Mary Sanderson. To the far right, I had the joy of getting into full character as Mary and it was one of the best costumes to fill.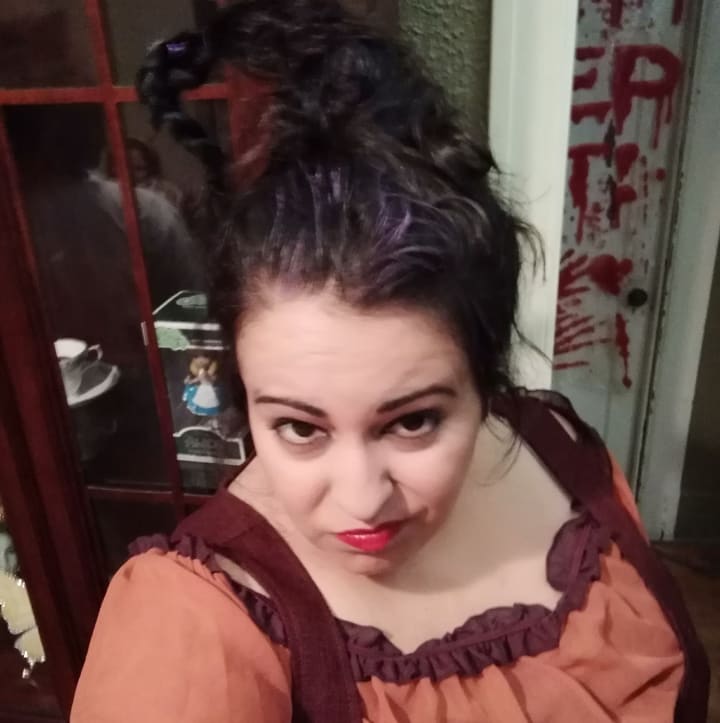 As for the Mary Sanderson costume, the hair must have been the most tedious part of the outfit. The process consisted of forming a wired cone and shaping it to have a curved tilt. This cone was then placed on my head, I wrapped my hair in and round it to form a type of messy tilted braid. Getting into character for this part must have been the funnest part of it all. This group costume idea came to us one night when we were watching Hocus Pocus for the millionth time, as this is one of our yearly traditions as friends. As we grow older we tend to forget the joys that these kind of holidays can bring and we tend to get lost in the mundane routine of adulthood.
This spooky season reminds me that sometimes we need to let go of reality and submerge ourselves in the surreal. Play a role, disguise ourselves, become something or someone you never thought you could be and let go of everyday life. As a child, the trick or treating is a huge part of your night as you roam the streets knocking on doors. Maybe you find a home that offers the full sized bars, that was the dream. Followed by a quiet end to the night as you go through your candy bags dividing your treats and hoping your siblings don't steal your favorite candy samples. As an adult, you find yourself indulging in true scary stories, exploring the dark side of Halloween. From the creepy decor to the frightening stories and gory recipes. You expand your experience, gather more friends and turn this spooky event into a more extravagant process.
The idea of this holiday becomes more of an evolution from the one we knew growing up as a child. We become more in tune with the culture and history of this spooky period. Growing up you become more in tune with what Halloween is really about and how to really explore the nooks and crannies of the season. Almost like a process, from the moment autumn begins the cold sets in as hot drinks become a habit and warm sweaters become a staple. With all the cozy bench marks of the season, the idea of sitting around and telling ghoulish stories becomes more tempting. As an adult, I find myself reminiscing on the childhood memories that this season has brought and am thankful for the fact that I can create a whole new tradition for myself today.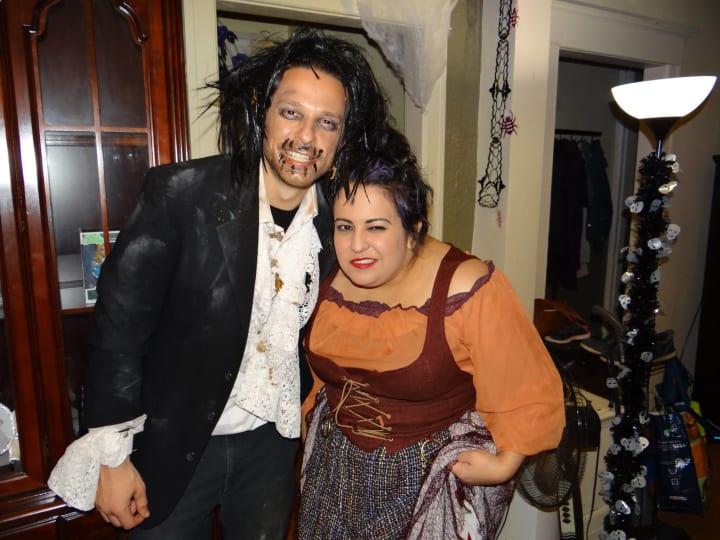 In the end, the magic behind Halloween is about beginning the cold seasons with a sense of cozy magic. A time to create a bit of magic before darkness arrives and frames the land before us. It is a time where creation is important, a time to explore our deepest creative thoughts without shame or judgement. It's a time to simply think outside the box and have fun by exploring alternate truths.
halloween
About the author
Constantly having that "tip of the tongue" feeling, or being able to flesh out thoughts in your mind only to have them come stumbling out when you speak can be frustrating. Regular writing can keep this from happening.
Reader insights
Be the first to share your insights about this piece.
Add your insights