The Black Phone - A Movie Review
'The Black Phone' was a suspenseful and darkly creative film.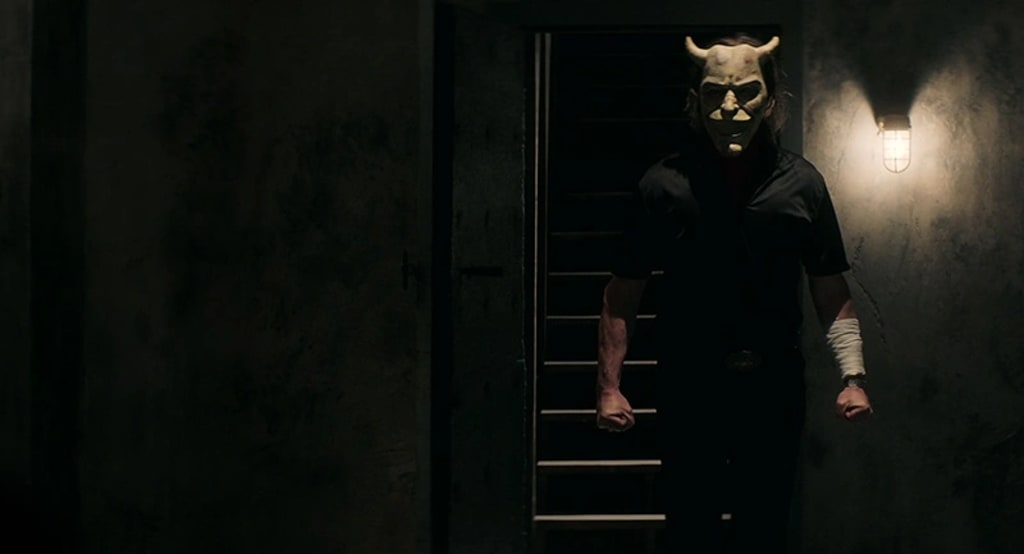 If I'm going to get out of here, I'm going to have to outsmart him.
The Black Phone is a 2022 film based on a short story written by Joe Hill. A 13-year-old boy is abducted by a child killer. Locked up in a soundproof basement, Finney receives calls on a disconnected phone. The killer's previous victims give him advice.
The Black Phone was a suspenseful and darkly creative film. It was tense and had superb editing and sound design. At times, the film could have explained things better instead, using too much ambiguity. No matter the situation, use your resources and we will survive.
Mason Thomes did an incredible job with his character. He did not have an easy role. Thomes cut my heart during an emotional scene. Using his wit, Finney never gives in to his kidnapper's threatening behavior.
Ethan Hawke sent shivers up my spine. This is a role that I have never seen him in. Inhibiting a creepy personality, Hawke advanced as little as possible keeping his body stiff. Even his voice was chilling, dropping in ranges to evoke terror. I know it is a good idea to keep the nature of the character subtle, but we needed more backstory.
Gwen is one fierce kid. She speaks her mind. Madeleine McGraw was both funny and a fighter. McGraw supplied needed comic relief from the tension. The only aspect of Gwen's character that fell flat was her supernatural abilities.
I adored the sibling relationship between Finney and Gwen. They set a good example. It made the story more personal.
Casting was excellent for The Black Phone. They all had fantastic chemistry. Jeremy Davies, E. Roger Mitchell, Troy Rudeseel, and Miguel Cazorez Mora also star as various characters. The kid ensemble did a terrific job.
I was on the fence about the family dynamic. Davies was overdramatic in his performance. Terrence is loud and brash to his children, but he still loves them. Davies did not garner the best direction for his character. I didn't buy his sincerity in the end.
There's also a memorable appearance by James Ransone who is notable for his role as adult Eddie Kaspbrak in It: Chapter 2. Ransone is a great comedic actor. However, once we find out about his relationship with one character, his role deserved to be expanded.
The concept for The Black Phone reminded me of Coraline. The film appointed a creative approach for Finney to talk to the previous victims. I kid you not, I felt shivers race up my spine at the first revelation. The film keeps you engaged throughout.
Sound design masters alarming vocal effects. Scott Derrickson approached the film with an open mind and creative techniques. Jump scares were effective. I gasped. The tension was so good that you could feel it haunting through the air. I saw the film with a small audience, but I sensed how on-edge everyone was.
The art team had a tough challenge to develop startling masks for the grabber. I liked how the masks transformed often cutting off angles of the grabber's face.
I have not read the short story by Joe Hill (I will now), but the film lacked important story details, like the grabber's history and Gwen's powers. As much as I liked the ambiguity, I was left with unanswered questions.
It is so worth it to experience The Black Phone in theaters. I had a great time. It is scary. The theme of kidnapping may be triggering for some viewers. I recommend that you see this film in theaters or when it is streaming.
pop culture
About the author
Writing has been my passion since I was 11 years old. I love creating stories from fiction, poetry, fanfiction. I enjoy writing movie reviews. I would love to become a creative writing teacher and leave the world inspiring minds.
Reader insights
Be the first to share your insights about this piece.
Add your insights