The Best Horror Movies on Netflix Right Now
Best Horror Movies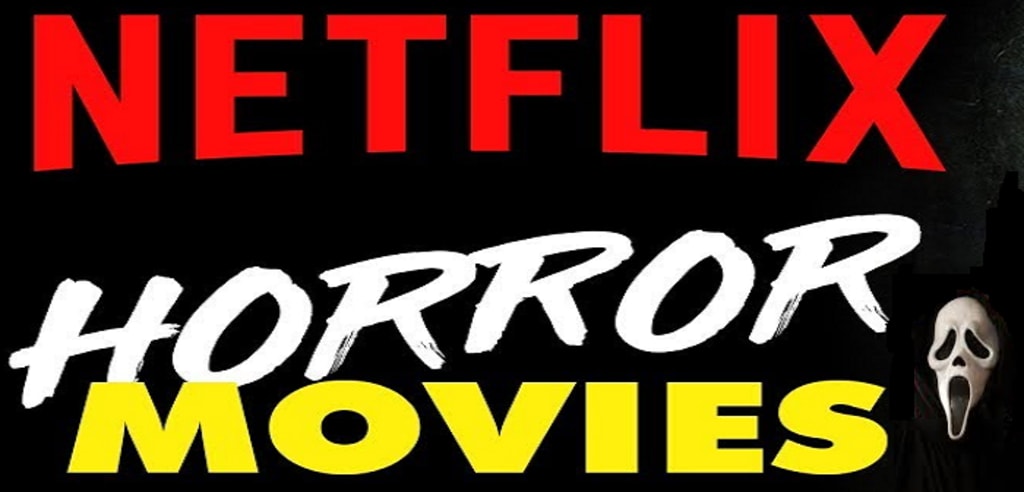 The Ritual
The Ritual features, hands down, one of the creepiest movie monster creations in recent years. That's worth a watch by itself. Barton/Nevill's story may have a familiar setup at the outset, but there are plenty of twists and turns to keep you guessing; a truly traumatic moment that happens early on in the telling will get you to sit up and pay attention because it signals that The Ritual is not your average horror movie.
The story centers on a group of former college friends who plan a getaway, one that soon takes a turn for the horrific–there's your familiar setup. To tell you more would be to give away too much, but it should suffice to say that the original monster creation is half the fun, and the other half is the introspective psychological journey that one of the main characters goes on. It's a rare treat in "Movies for Guys" these days, rarer still in the horror genre. Watch this one soon before you're spoiled. – Dave Trumbore
Cast: Rafe Spall, Arsher Ali, Robert James-Collier, Sam Troughton, Paul Reid, Maria Erwolter
Director: David Bruckner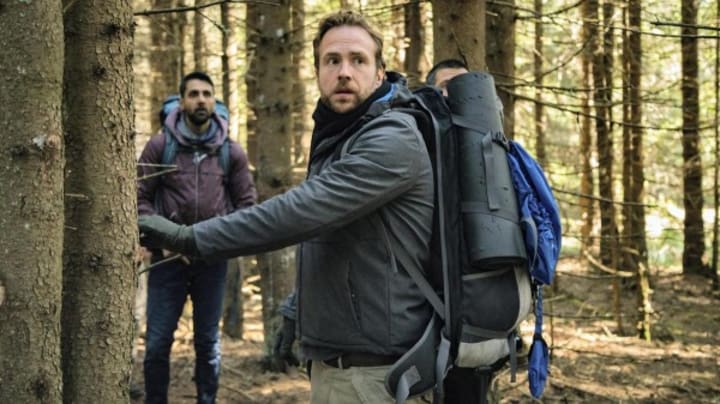 In the Tall Grass
Netflix has tapped into the well that is Stephen King in a big way. But with the adaptation of In the Tall Grass, they've also got a handle on the next generation of horror authors with Joe Hill. The premise is simple: Passersby are called into a vast field of tall grass by people pleading for help, only to be unable to find their way back out again. But since this is a King & Son joint, abject horror obviously waits for them among the greenery…
In her review of the new Netflix adaptation, our own Haleigh Foutch called the feature film "ambitious, imaginative, and artfully presented, taking King and Hill's contained short and transforming it to a more expansive, sometimes confounding universe of horrors. In the Tall Grass doesn't always work, but when it does, it's compelling and gorgeous, and yet another film on the Netflix roster I wish more people had an opportunity to see in theaters." That's more than enough reason to add it to your watch-list today.
Director: Vincenzo Natali
Writers: Vincenzo Natali, Stephen King & Joe Hill (novella)
Cast: Laysla De Oliveira, Avery Whitted, Patrick Wilson, Will Buie Jr., Harrison Gilbertson
Bird Box
Bird Box wants you to be afraid, but it doesn't know how to make you feel that fear. There are monsters that make you kill yourself? Yes, that's scary, but also not real. The monsters in A Quiet Place are a force, but they're not really what's scary. What's supposed to be scary is the possibility of losing characters we care about, and Bird Box never gets that. It stays stuck at "The invisible monsters will make people commit suicide" and never pushes forward from there. If the best conclusion you can get from the movie is "That woman learned how to be a better mother thanks to the apocalypse," you've failed miserably at both scaring the audience and filming a story worth watching.
Director: Susanne Bier
Writers: Eric Heisserer (screenplay), Josh Malerman (novel)
Cast: Sandra Bullock, Trevante Rhodes, John Malkovich, Sarah Paulson, Jacki Weaver, Rosa Salazar, Danielle Macdonald, Lil Rel Howery, Tom Hollander, Machine Gun Kelly, BD Wong, Pruitt Taylor Vince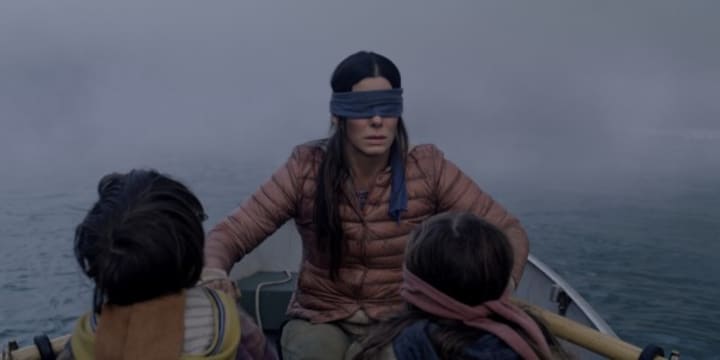 Hush
If you're looking for a taut psychological "final girl" thriller that isn't shy on violence but mostly avoids the pitfalls of sexualized assault, you'd do well to check out the 2016 film, Hush. It's an interesting installment in the recent vogue of home invasion thrillers, but one that's quite focused on the deranged killer (Gallagher Jr.) and the object of his murderous obsession, Maddie (Siegel). The twist here is that Maddie is a deaf mute, which provides an added twist to the menace present just outside the reach of her remaining senses and really ups the tension since audiences can here everything the killer says.
Hush falls somewhere in line with films like You're Next, which featured a relatively more complex cast and plot but has the same pro-female survivalist feel, and I Spit on Your Grave, just without the overt sexual violence and exploitation. In that respect, Hush plays things a bit safer than more incendiary films, but it's also purer with respect to the spirit of the terror at the heart of the conflict.There are other tropes here which will irritate you, of course, but most of them are soon remedied. Even the music gets in on the act, playing throughout the movie in a subtle way that makes it almost disappear beneath ambient noise, at times fading out completely. Hush is a worthwhile addition to any horror library, not just Netflix's streaming edition.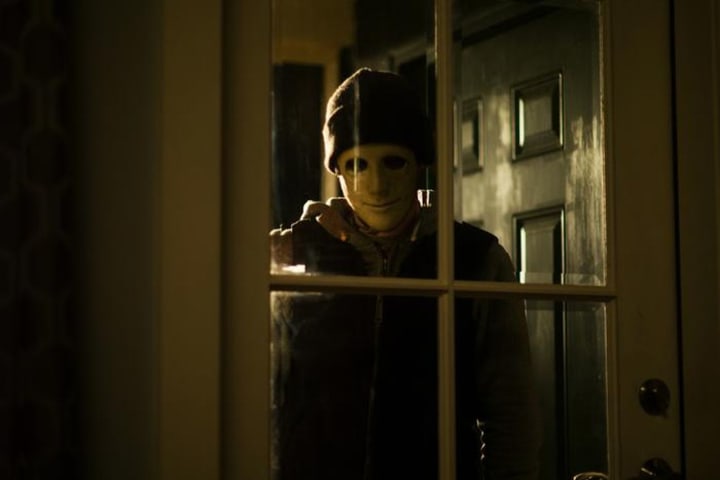 The VVitch
Wouldst thou like to live deliciously? So bellows The Witch, one of the scariest (and prettiest) horror movies in recent memory. This wholly original story was billed as "A New England Folktale," and indeed it takes place in 1630s New England and follows a family who has been banished from a Puritan plantation for being too religious. Now secluded near the woods, strange happenings begin to occur—like the kidnapping of their baby—and the parents fall further and further into madness, all the while young Thomasin (Anya Taylor-Joy, who you know from Split) tries to hold everything together. It's gorgeous, terrifying, and builds to an operatic finale that you won't soon forget. This isn't your typical jump-scare or masked menace horror flick. It's something far more sinister.
Director/Writer: Robert Eggers
Cast: Anya Taylor-Joy, Ralph Ineson, Kate Dickie, and Harvey Scrimshaw