The 5 Scariest 'Goosebumps' Books Worth Reading Again
These books scared the pants off us as kids, but are they worth re-reading as an adult?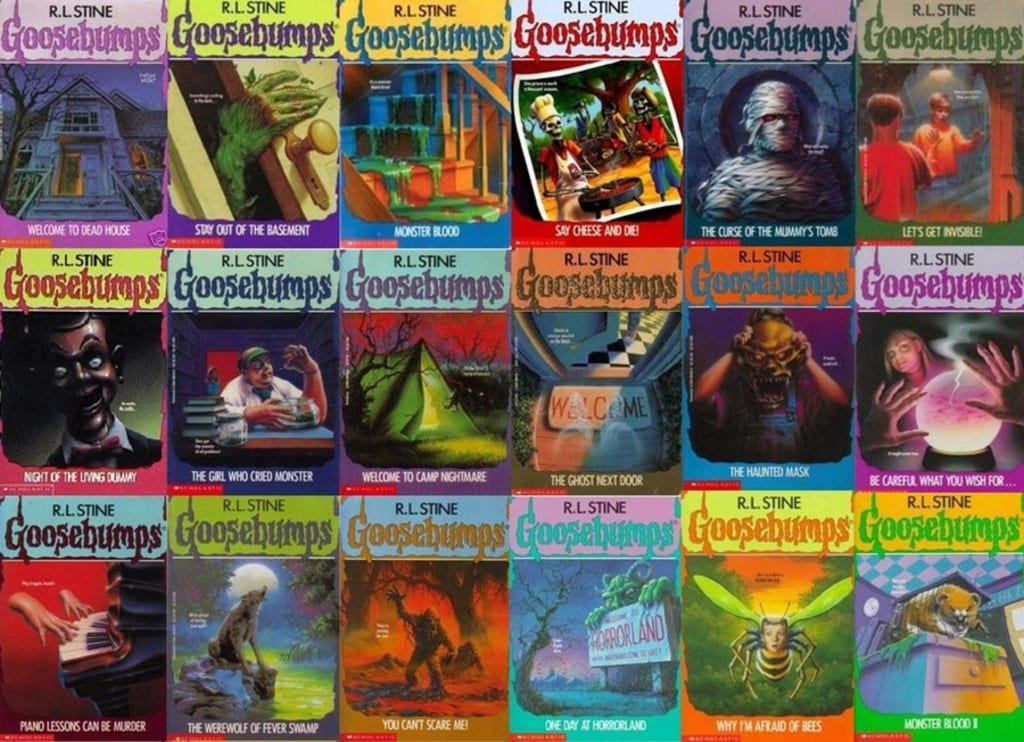 'Goosebumps' - R.L.Stine (Scholastic)
Any Millennial adult no doubt remembers the excitement of when a new Goosebumps book hit the school library. These 90s horror books by author R.L. Stine were a staple for elementary and middle school aged children throughout the decade. Whether it be from the library or at book fairs (I know you remember those Scholastic fairs), kids ate up Goosebumps for one reason - they were exciting to read! The book series was scary enough for the time and made good conversation to see who got the most scared from the latest book.
After all, R.L. Stine gained the reputation of being "the Stephen King of children's literature." With over 300 million books sold worldwide, it's safe to say the Goosebumps series was a kickstarter for a lot of horror fans. We even got Stine's young adult companion series, Fear Street, which has now been adapted into a film trilogy by Netflix.
Looking back at Goosebumps as an adult, I realize that the books definitely catered more towards children as they tend to lack compelling characters and flow. Let's face it, the cover art was better than a lot of the stories. They're not quite as scary as they were back in the day, but there are some stories specifically that still pack a punch in terms of storytelling and creep factor.
Here are, in my opinion, the top five Goosebumps stories to this day that are definitely worth a re-read.
5. 'Monster Blood' (1992)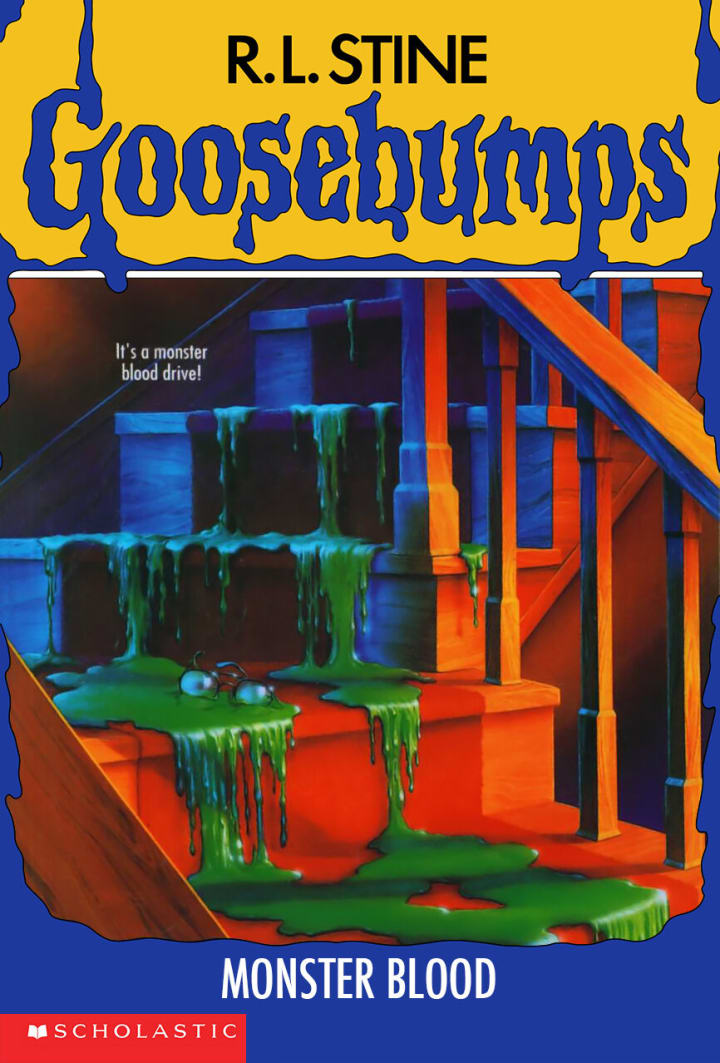 While his parents are remodeling, Evan is stuck as his weird Aunt Kathryn's house with his dog, Trigger. While there alone, Evan finds a green goo called Monster Blood at a local junk shop. The goo quickly becomes a Blob-like entity. Evan and his new friend Andy take on the goo.
Monster Blood managed to get three sequels of its own, so it must have done something right. It encompasses the feel of a lot of old B-movie horror flicks with some sci-fi elements.
4. 'Welcome to Dead House' (1992)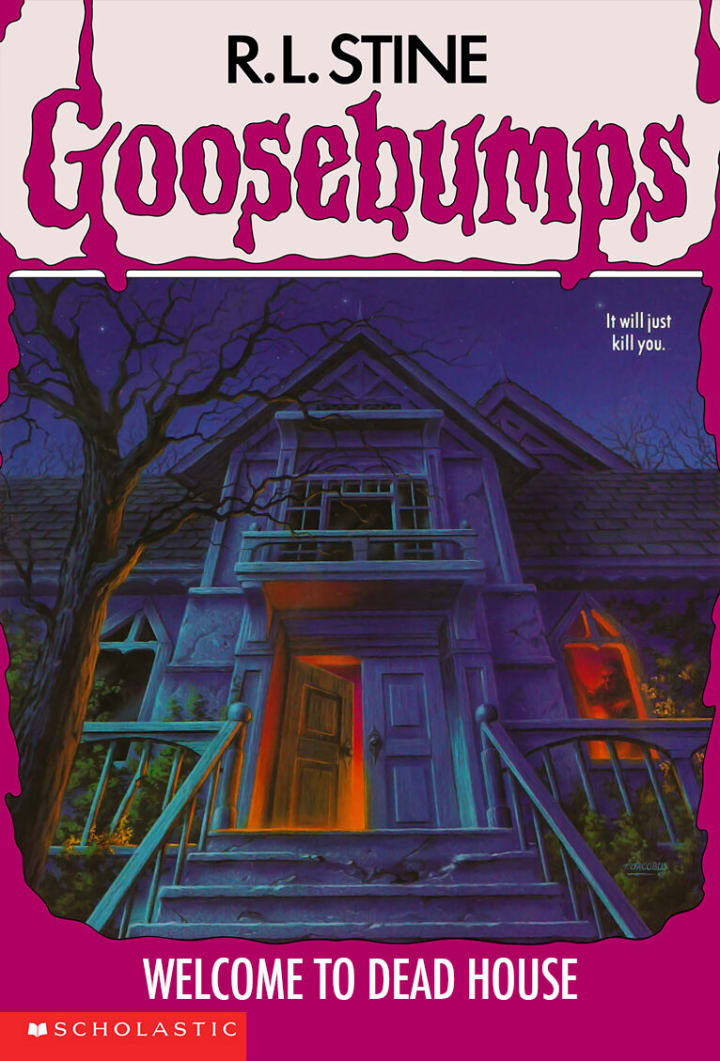 Amanda Benson and her brother Josh move out of their hometown to the town of Dark Falls after their parents inherit a new home from a relative. Dark Falls proves to live true to its name as shadows cover most of the town and their dog, Petey, always barks and growls. After Petey goes missing, Amanda sees dark figures moving around the house. They soon discover Dark Falls is a town of the living dead due to a chemical plant accident. Their house (the "dead house") is where a new living family must be sacrificed each year to keep the undead alive.
As the very first Goosebumps book, Welcome to Dead House set the bar really high for the rest of the series. R.L. Stine didn't have rules or a set standard, so he had total free reign to create. Man, did he create one of the spookiest stories of the whole series.
3. 'Night of the Living Dummy' (1993)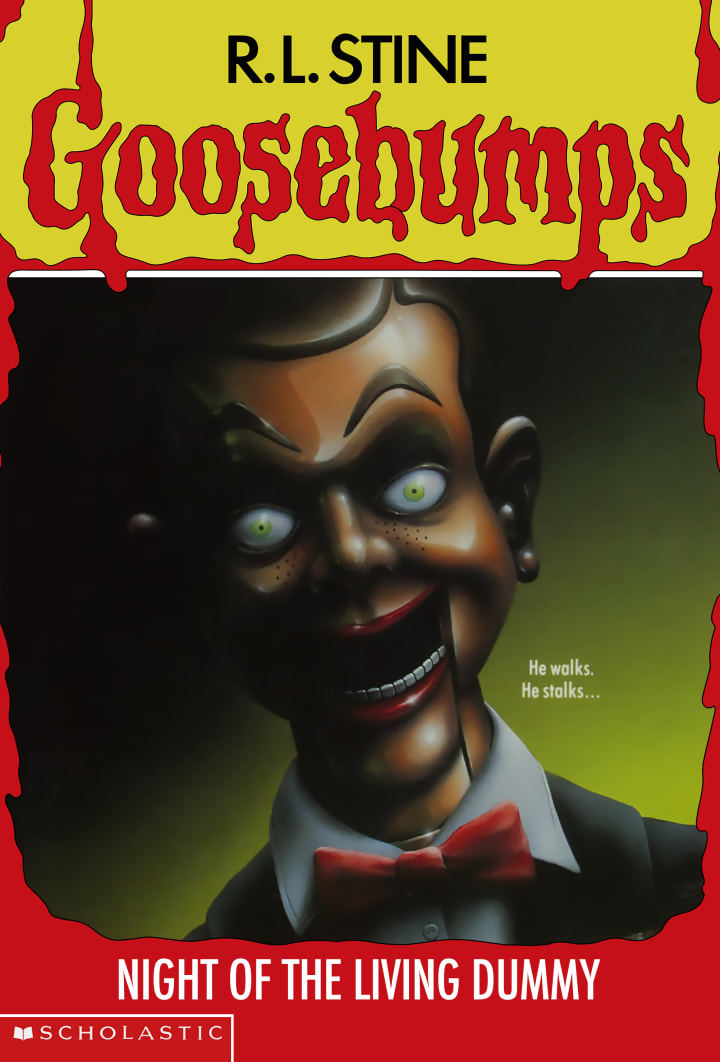 Ah, yes... Slappy the evil ventriloquist dummy. The first book in this subfranchise begins with Slappy's brother, Mr. Wood. Kris Powell acquires Mr. Wood in a competition against her sister Linda (who owns Slappy). Kris finds a note on Mr. Wood with foreign words in which she reads aloud and soon after encounters a series of strange events. The twins are blamed but soon discover they must find a way to get rid of their evil dummies.
Along with Monster Blood, this is another Goosebumps book that sparked its own subfranchise. Night of the Living Dummy became sort of a main icon for the book series as it spawned two sequels and became the subject of the Goosebumps 2000 books, Bride of the Living Dummy and Slappy's Nightmare. Slappy should also look familiar if you watched the 2015 Goosebumps movie with Jack Black.
2. 'The Haunted Mask' (1993)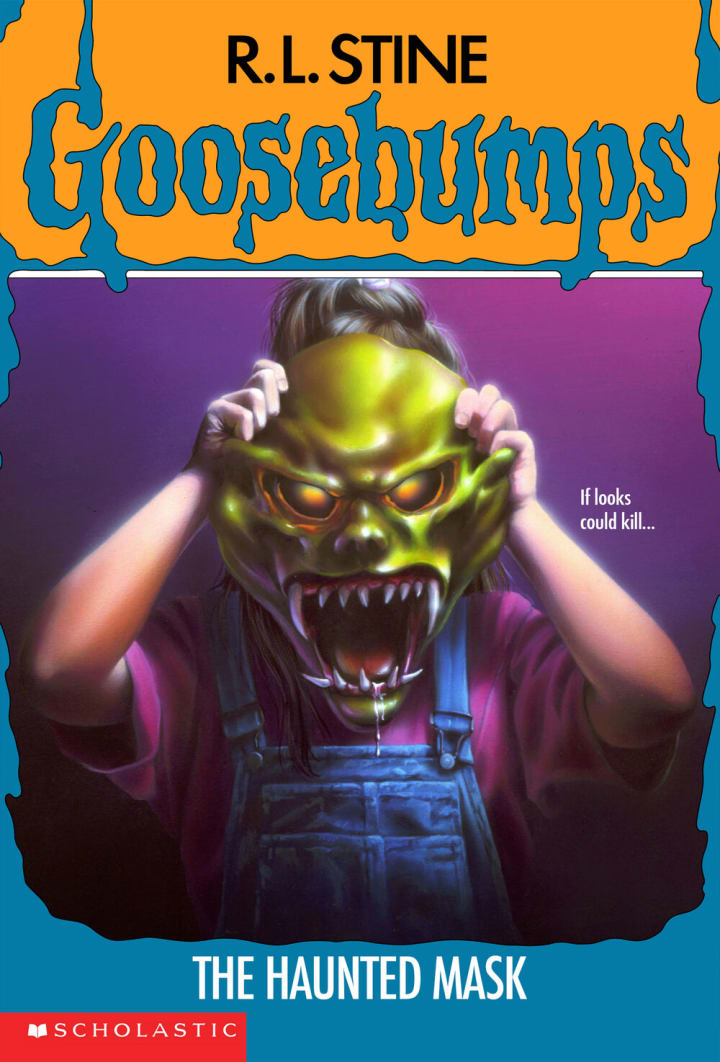 When shy girl Carly Beth Caldwell seeks revenge for being bullied by her peers, she finds a series of horrific and realistic masks inside of a Halloween party store. She puts on the mask she buys and begins to terrorize the town and soon realizes that she can't seem to take off the mask. The Halloween nightmare continues as she begins to turn into a monster and starts getting wild and angry.
The Haunted Mask is another book that managed to get a sequel. It definitely gives off Halloween III: Season of the Witch vibes too with the masks and is definitely a fun ride. When I think of this book, I tend to sing the "silver shamrock" jingle in my head. And pop quiz: this was the first Goosebumps book to take place on Halloween.
1. 'One Day At Horrorland' (1994)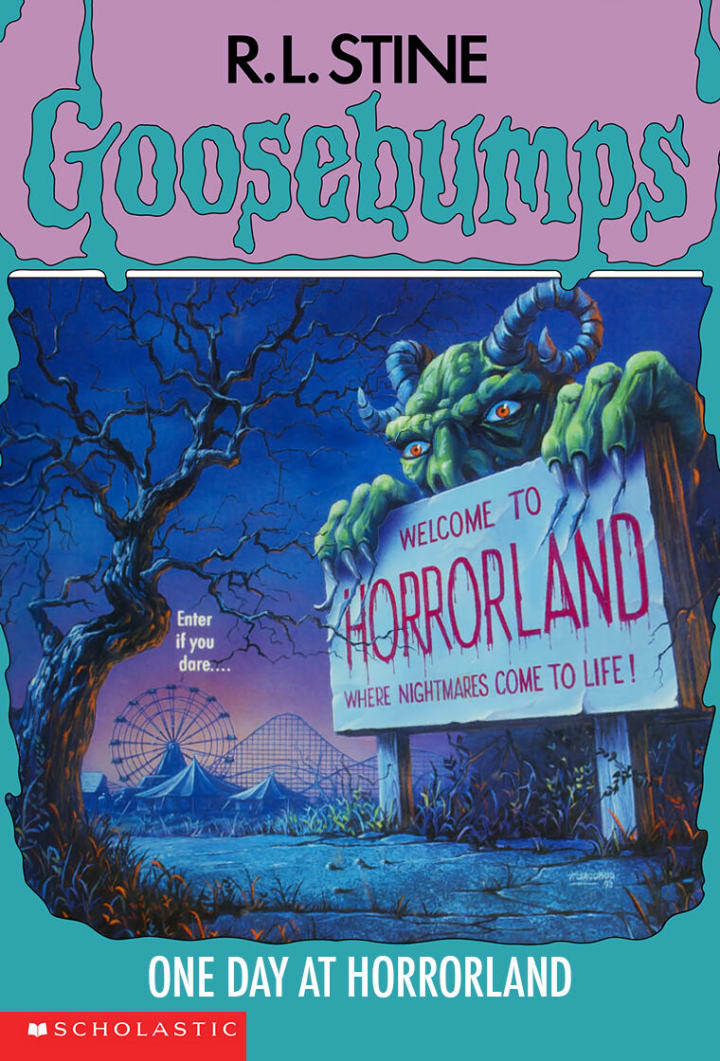 When Lizzy Morris and her family try to go to Zoo Gardens, they take some wrong turns and wind up at a theme park called Horrorland - "where nightmares come to life!" Shortly after, the family's car blows up in the parking lot causing them to be stranded at the park. Lizzy, her brother Luke, and their friend Clay are left to explore the park on their own while the parents try to seek help. On the way the kids encounter rides such as the House of Mirrors, Doom Slife, and Coffin Cruise. Lizzy begins to think the rides are too realistic for an amusement park and finds that the gates of Horrorland are locked with them inside.
This is one special Goosebumps book. Not only did it spawn the Goosebumps: Horrorland series, it introduced the concept of a horror-themed amusement park that I know a lot of us wished was real. It also contains one of the most beloved protagonists of the Goosebumps series with Lizzy. She's one of the few characters that you're really rooting for. It also contains some of Stine's biggest twists.
Honorable Mentions:
'The Ghost Next Door' (1993)
'The Scarecrow Walks at Midnight' (1994)
'The Werewolf of Fever Swamp' (1993)
Which Goosebumps books were your favorite? Let's hear it!
monster
I love movies, music, sci-fi, and art. I'm a certified graphic designer and create my own art. Things that fuel me include equality, respect, and anything weird. ⨺