SyFy's 'Buffy The Vampire Slayer' 20th Anniversary Celebrations Will Have You Hungry For Horror!
A new trailer for the 20th anniversary of Buffy the Vampire Slayer is SyFy UK's very own version of "The Great British Stake Off."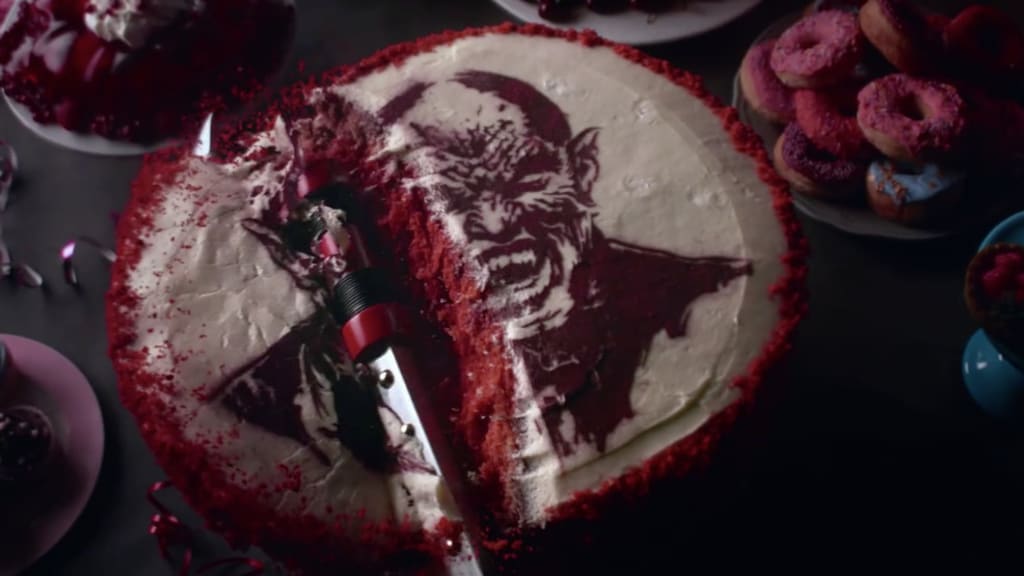 Don't slay it with flowers, slay it with cake. A new trailer for the 20th anniversary of Buffy the Vampire Slayer is SyFy UK's very own version of "The Great British Stake Off." Unless you have been buried alive in the grounds of Sunnydale, any true Buffy fan will know that March 9 is a very special day for the show.
Way back in 1997, Joss Whedon brought #SarahMichelleGellar to our screens as the titular heroine who wasn't afraid to get her hands dirty to save the world. In honor of such a momentous occasion, March and April will see the sci-fi channel fill up on '90s #nostalgia as it will be dedicated to the past 20 years of everyone's favorite Slayer.
Give us a bite.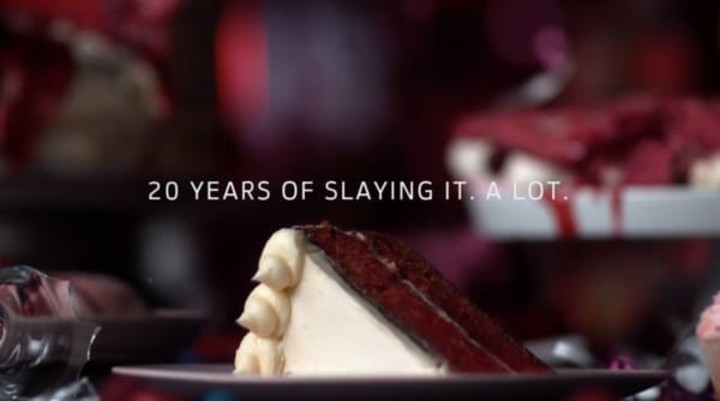 SyFy UK has released its own gluttonous video, which sees various cakes sliced and diced by an unknown assailant. The Master gets his just desserts courtesy of a blade to the face in a 30 second clip that makes me want to either go to the bakery or chuck up, I'm not sure which. Sadly, there is no appearance from Sarah Michelle Gellar's combat pantsuit or David Boreanaz's rippling muscles, there is no Charisma Carpenter doing her Mean Girls impression or Anthony Stewart Head's British wit. It is strange that a trailer that actually has no footage from the show or cast members can evoke such feelings of hunger and #horror, taking us back to 1997.
The trailer celebrates a very special birthday for the show and SyFy's fitting tribute. Things kick off with special character themed weekends to celebrate two decades of vamps and virgins. From 11am on March 11 and 12, fans can tune in for episodes dedicated to James Marsters' Spike and David Boreanaz's Angel, before the 18th and 19th will focus on Anthony Stewart Head as Giles and Eliza Dushku as Faith. Finally the 25th and 26th will hone in on Buffy's trio with dedicated episodes to Alyson Hannigan's Willow and Nicholas Brendon's Xander. Expect to see Giles lose Miss Calendar, Willow to lose Tara, and Xander shack up with Cordy.
Slaying the Competition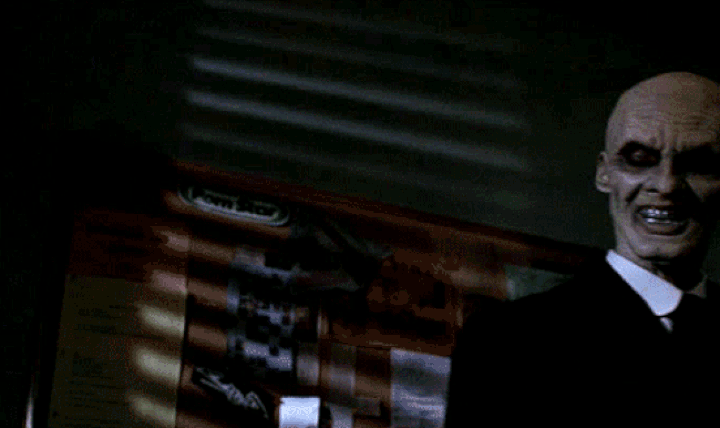 Sadly, there will be no Buffy-centric weekend, but appearing in all 144 episodes, I think we have enough Sarah Michelle Gellar to be getting on with. To continue celebrations, don't be a fool on April 1. Tune in for a two-day marathon to count down the "20 Greatest Episodes of Buffy the Vampire Slayer" — I'm guessing it will be a three-horse race between "Once More, with Feeling," "The Body," and "The Gift," but there are just too many to choose from. You can actually sway the vote yourself by airing your opinion on SyFy's Facebook poll.
If you aren't already high on Hellmouth fumes, EVERY episode will be aired weeknights from 5pm on the channel, right from "Welcome to the Hellmouth" through to "Chosen." Prepare to drop out of high school, flunk university, and join Slayer School all over again. From A for Anya to Z for classic Buffy zingers, better put the next few weeks on hold and pop out those fangs.