Surprisingly Feminist Horror Films
The Damsel is Not Always in Distress.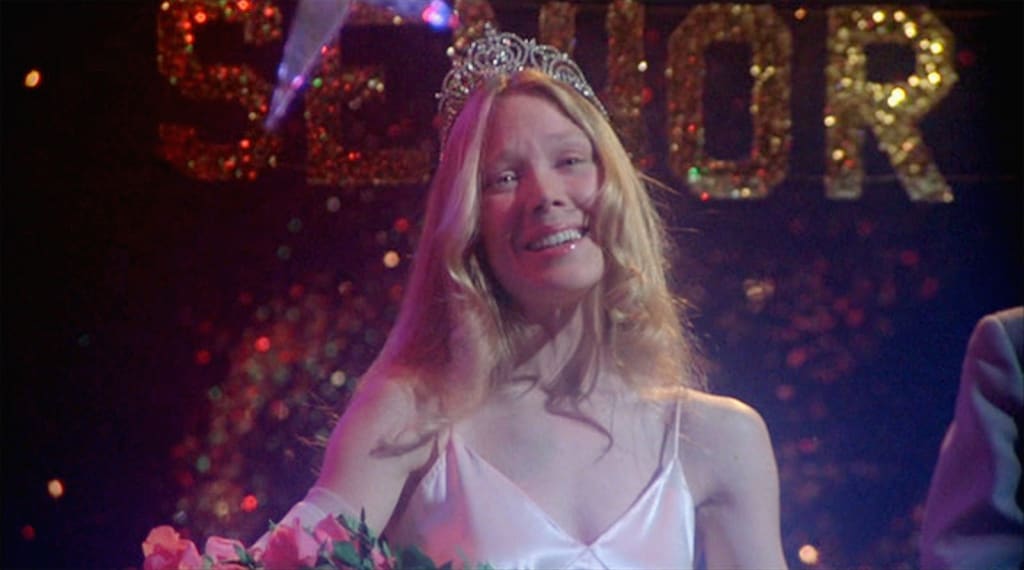 Carrie (1976) © MCMLXXVI by United Artists Corporation. All Rights Reserved.
There's nothing on the Big Screen that I love more than a good horror film unless, it's a horror film where the girl doesn't die a victim.
Having said that, here are my top top ten favorite horror films featuring a strong female lead. Now sometimes she starts as a victim but finishes strong. Other times, she's a horrifying serial killer. Either way, these ladies are my favorite. Starting with number ten...
#10 The Black Swan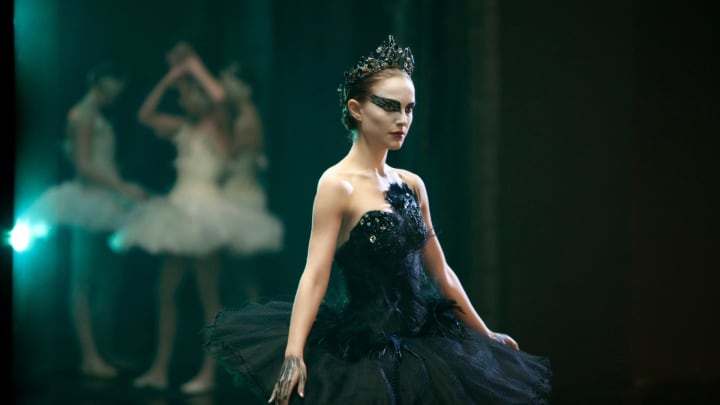 One of the most visually appealing movies on this list. One of my favorite aspects of this film is the the confusion between reality and the descent into madness. While Nina is the perfect candidate for the role of the White Swan (Odette), she fails to be in touch with her sensual side, making her incapable of playing the Black Swan (Odile). She becomes jealous of the new dancer, Lily, who is perfect for the Odile role and becomes obsessed with her. It's difficult to determine who the villain is, and who the heroine is. I believe they are one in the same.
#9 Little Monsters

What do a zombie outbreak and a Kindergarten field trip have in common? The lovely Miss Caroline. She is by far, one of my favorite heroines in a horror film. When the aimless uncle (Dave) of young Felix, drops him off at Miss Caroline's classroom, he instantly falls in love. Eager to get to know the beautiful teacher, Dave volunteers to join Felix, Miss Caroline and the class on a field trip to a farm. Unfortunately, the U.S. testing facility up the road has a zombie break and the head straight for the farm. You will get Taylor Swift's "Shake It Off" stuck in your head.
#8 Carrie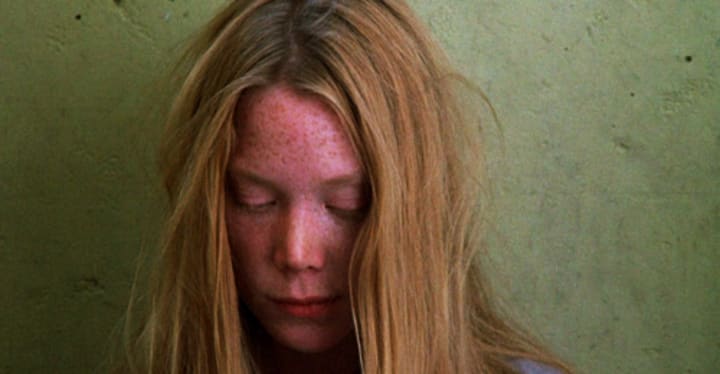 If you ever find out your teenagers are bullying kids at school, show them Carrie. It's probably not appropriate for young bullies though. Mysterious car accidents and massive school fires are what happens when you pick on an innocent young women who is being tormented at home already, by her overbearing (and extremely religious) mother. Did I mention she has telekinesis? Well, she does. And apparently she gets very good at using it when she hits puberty. The ultimate extreme revenge movie.
#7 Teeth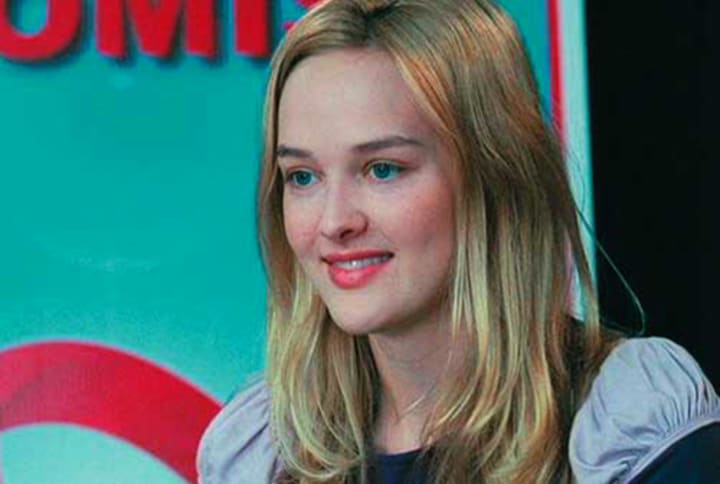 Dawn O'Keefe is every man's (young and old) worst nightmare. A teenage spokesperson for a youth Christian abstinence program, Dawn has made a vow to remain chaste until marriage. It seems that every man who crosses Dawn's path, also attempts to cross her belt line. Because of Dawn's lack of experience and knowledge of her own anatomy, she does not realize at first that she is the bearer of "vagina dentata". Upon realization that this is her curse, she comes to the conclusion that she can use her extra set of chompers as a form of retribution for uninvited touch.
#6 MAY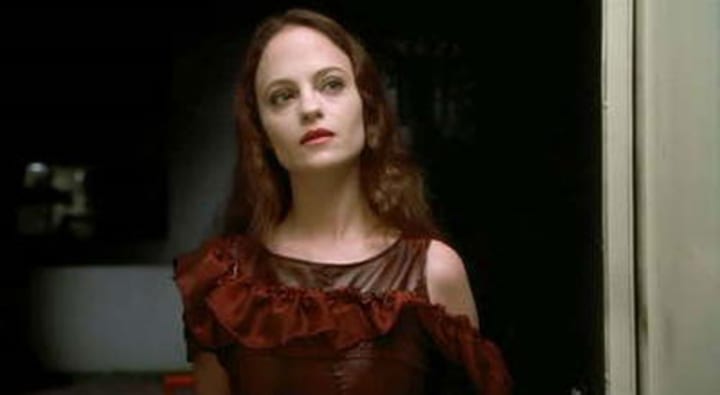 This film breaks my heart a little. May is just looking for a best friend! All she wants is someone to love and to love her back. May is awkward (she has a very lazy eye that tends to get her made fun of but, she gets that fixed) and sweet. Her only hobby is sewing which will come in handy later (foreboding!). She is socially isolated and lacks friends. May works as a vet tech when she decides she will start making friends. She meets several new people over the course of a few weeks, liking only certain aspects of each one. Can she make the perfect friend?
#5 Us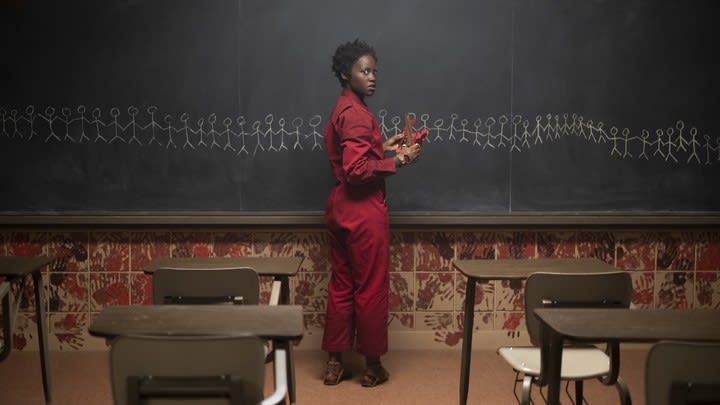 Similar to the good girl/bad girl aspect of Black Swan, Us's main character is equally villain and heroine. I think? Kind of? As a young girl, Adelaide has a traumatic experience in a House of Mirrors, on the Santa Cruz Beach Boardwalk. Jump forward twenty years and she returns with her husband and two children, for a relaxing summer vacation. Adelaide is very uncomfortable in Santa Cruz and it's not helping her anxiety when strange things are starting to happen not just at the beach town but, all over the world. After an uncomfortable day at the beach, things get really weird for the family. Adelaide comes face to face with the same horrors she saw in the House of Mirrors as a child. You really need to watch this movie to determine who is good, and who is evil.
#4 Jennifer's Body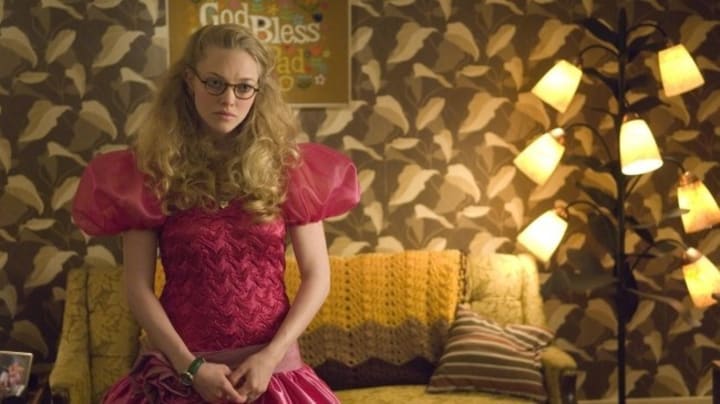 "She's evil... and not just high school evil."
Needy and Jennifer are BFFs, until the night they go to watch the band "Low Shoulder" play at the local dive bar. If you have not seen this movie, all I'm going to say is that the friendship does not last because as you would expect of two high school girls, boys get in the way. It's not for the reasons you would think though.
#3 Ready or Not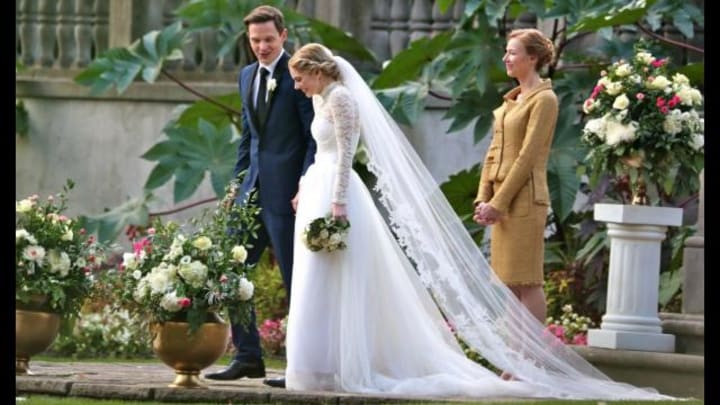 Not your typical wedding night. When Alex brings his beautiful new bride, Grace, home to meet his ultra wealthy family, he fails to mention the wedding night family ritual. Alex's family, being the board game tycoons that they are, insist that Grace take part in the drawing of a single card that dictates which board game they will play as a new family. The one card that she really shouldn't chose, she gets: Hide-and-Seek. So begins a fun family game in the giant family mansion, full of hidden rooms and passage ways. The only problem is that this particular game has a life or death consequence. Watch it and see who wins.
#2 The VVitch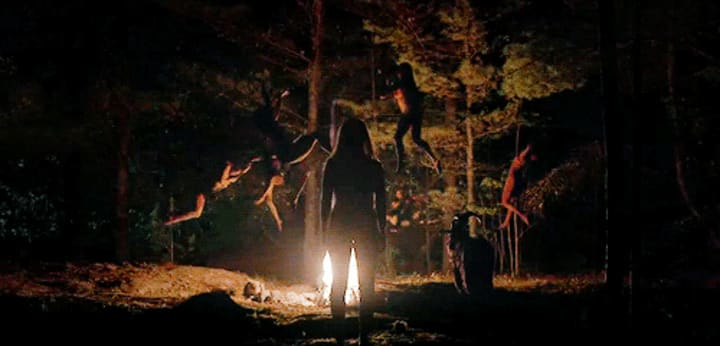 When a 1630s New England family, are banished from their Puritan village due to a religious dispute, they set up a new homestead near the woods. As weird things keep happening, and children keep disappearing from the home, the family starts to believe there is a witch living in the woods. The deeper we delve into the mysteries of the forest, the more we see that the witch is closer to the family than we could ever imagine. The feeling of liberation that comes with the final scene in this movie is worth watching all the torment that this family endures throughout the film.
#1 Death Proof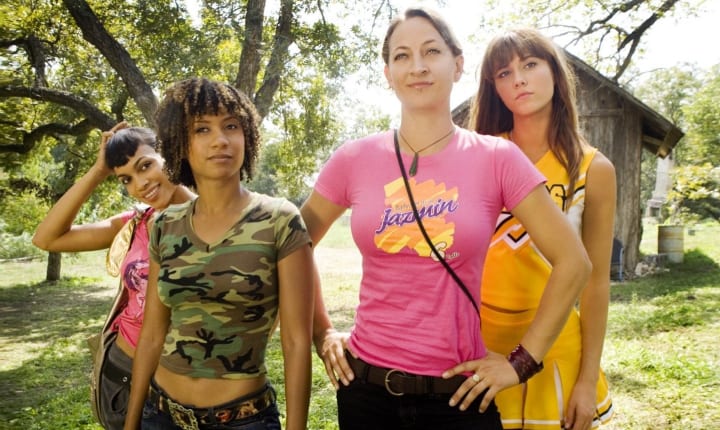 My all time favorite chick flick. No, I'm not your typical chick flick observer. These girls may start out as victims (which is typical of most horror films) but they are definitely a bunch of bad asses. Please, watch this film.
BONUS FILM!!
Midsommar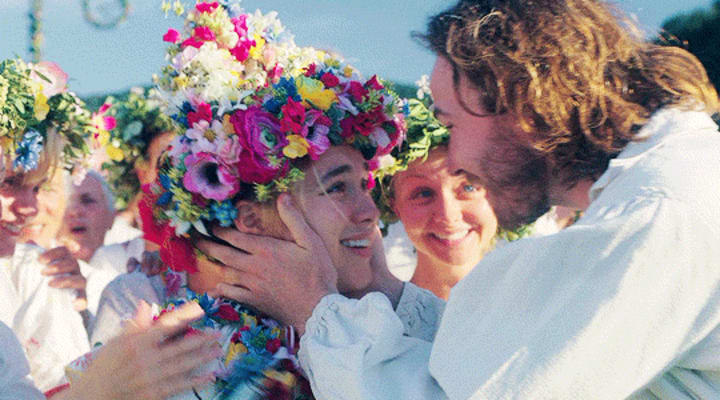 Midsommar is my favorite female lead horror film. It gives me the same warm fuzzies that The Witch gives me. There is nothing more beautiful than a woman finding her true family and place in the world. With the recent loss of her sister and parents (her bipolar sister kills their parents and commits suicide), and her boyfriend has one foot out the door, Dani is struggling through the depression of her recent traumatic life situations. When her boyfriend and his buddies mention that they are going to a midsummer celebration in Sweden, they reluctantly invite Dani along. One of the friends, a Swedish guy name Pelle (who by the way is the only person who is very loving and empathetic to Dani), is from a commune in the middle of the Swedish country side. While staying at the Harga where the celebration is being held, many strange and overwhelming things happen around Dani. All of these incidents are leading up to something so big that the end of the film is a huge, beautiful relief. After the culmination of all the awful things that happens to Dani, you can't help but feel nothing but happiness, joy and love for her character.
If you enjoyed this article, please feel free to share and tip me! Funding from my articles helps support my education in Psychology and Sociology!
movie review
Northwest Arizona. Mental Health. Social Issues.
Domestic Violence Survivor.
Future Sociologist & Sex Educator.
https://www.instagram.com/itsa_me_dulcy/
Receive stories by Dulcy Warfield in

your feed