Scariest Short Films on YouTube You Can Watch Now
If your thirst for terror can't be quenched by Hollywood, try some of the scariest short films on YouTube; that is, if you like fear in ten minutes or less.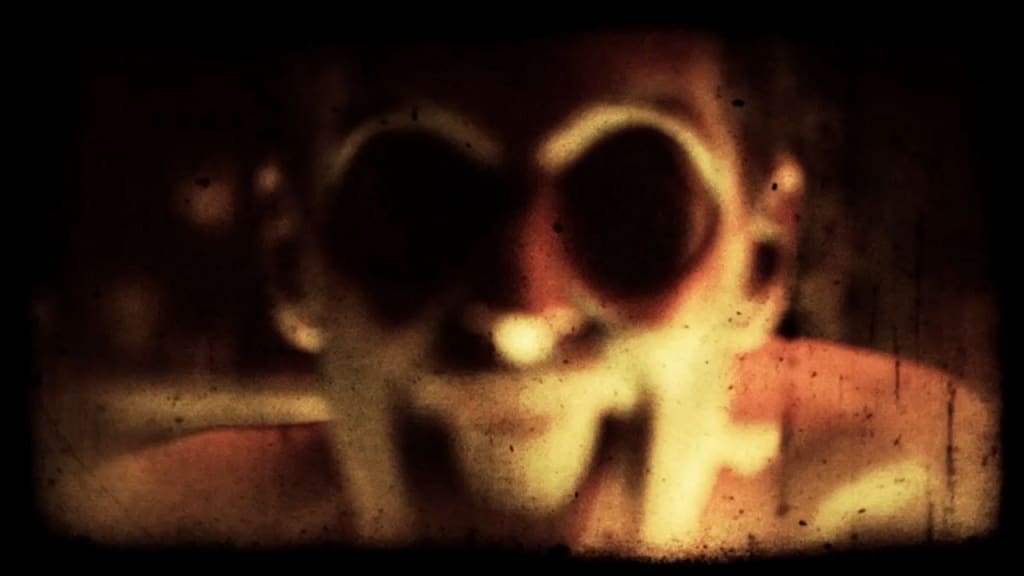 After seeing some of the best horror movies of 2017, it's about time to branch out and find new horizons when it comes to discovering truly enriching psychological horrors. Not all of the best horrors can be found on the silver screen; in fact most of the scariest and terrifying films are short, in nature. Just take a look at this three-minute horror Tired, or even the 2013 short film hit Slasher! To find the best in horror, you need only look into the vast canals provided by YouTube, which showcases some truly terrifying thrillers, mysteries, and suspense stories, all wrapped up within ten minutes or less.
So, if you're someone who's exponentially busy and actually didn't have time to see any of 2017's best horrors, I guarantee the scariest short films on YouTube are on par, if not even better. Some have their own feature length version, but most tend to prove how fears of darkness are truly brought to life. Unlike a feature length film, these are vastly slimmer, limiting the time spent drawing out character development or dialogue. Instead, time is spent most wisely in keeping you, the audience, as edgy as you are terrified, strapped cautiously into your seat in case the monster under your bed or within your closet decides to break free. Don't fret, just close your eyes, it'll all be over soon.
Much like a creepypasta or urban legend, Tuck Me In tells the short story of one young boy's being tucked in for bed. While this may not sound as terrifying as something like Slasher, just read this two sentence short story that inspired the damn thing:
"I begin tucking him into bed and he tells me, 'Daddy check for monsters under my bed.' I look underneath for his amusement and see him, another him, under the bed, staring back at me quivering and whispering, 'Daddy there's somebody on my bed.'" - Juan J. Ruiz
In under one minute, the director expertly has you not only terrified, but lost within this enchanting story that will make you check under your bed for weeks. To watch more of the award winning and scariest short films on YouTube, follow Ignacio F. Rodó by subscribing to his awesome channel of similar short flicks.
With very limited dialogue and only four minutes of playtime, Lot 254 doesn't take long to frighten viewers. Judging by the fact that it's another award winning short horror film, there's no wonder it belongs among some of the scariest short films on YouTube.
After a collector, Toby Meakins, begins repairing and cleaning a recently discovered cine camera, he also seems to unlock a surprising, yet horrifying secret. And, in so filming his surroundings, Meakins unlocks the terror behind Lot 254. Are you just as brave? If so, find more at Chilling Tales for Dark Nights.
This is an amazingly dark and desolate tale about literally offering something to an entity. Yes, within eight minutes, The Offering is sure to bring you nothing but absolute dread. Uploaded by Ryan Patch, this short film is another award winner that captivates the audience with the two characters and their subtle, yet remarkable intricacies and readiness for their upcoming task.
Blending creepy with ritualistic uncertainty, The Offering paints an extremely vivid picture of man and his son, stuck together by both fear and heartbreak. It's not only a super intriguing tale, it's also among the scariest short films on YouTube, one you're sure to watch over and over, despite its highly dreadful undertones.
Based on actual events surrounding a Japanese ritual named Hitori Kakurenbo, also known as "One Man Tag," Playing With the Devil is among the scariest short films on YouTube that you won't want to miss. From its opening scene, you can tell this isn't your usual short film. Uploaded by Vacancy Pictures, Playing With the Devil is available to watch free right now!
It involves three sisters home alone in their boredom, as they attempt to practice an extremely terrifying ritual in which they must use their doll. Sounds like some real family bonding, am I right? Yeah, maybe playing tag with the Devil isn't all it's cracked up to be, but who am I to judge?
Of all the horror shorts in existence, Occupied surely proves to bring the best quality and performance in the actual footage part of a short film. In other words, this addition among the scariest short films on YouTube is probably one the best in cinematography and photography, in of itself. Watch more of their terrifying adaptions on Kerby Films YouTube Channel.
Not to mention its highly creepy story simply involves a public bathroom stall. It may not sound creepy, but imagine being harassed while on the john by an unseeable and unknown entity, which seemingly taunts you even after leaving the toilet. You'll never be able to use a public restroom again after seeing Occupied.
Though it may be one of the longest on this list of the scariest short films on YouTube, around 12 minutes long, it's also got some of the best VGI and special effects. This isn't your traditional horror film, this one digs deep into the ways in which you see and understand fear itself. Is that not terrifying? Well, imagine if your dead son suddenly turns out to be a monster.
For more awesome special effects videos and 3D animation, subscribe to the CGBros YouTube channel after watching Ray Sullivan's truly terrifying short horr Self-Assembly.
This isn't your typical horror short, or even feature, for that matter. CREAK is very much horrifying and lives up to its inclusion among the scariest short films on YouTube. If you're ever dying for a good two and half minute scare, CREAK will certainly do the trick.
Filmed in a hue of blue, the short film examines the all-too familiar horror trope of that very cringe-worthy sound. An elderly woman sits and watches TV, when suddenly a noise from the basement draws her into that fretful darkness. Discover more of these amazing shorts after watching CREAK on 6Four6 Films' Youtube Channel.
Uploaded by the YouTube Channel Annabel, The Last Time I Saw Richard is a truly terrifying story, but it's also heartbreakingly disturbing. Initiating with young boy and showcasing his own self harm, the slow unraveling of this Australian tale proves it's among the scariest short films on YouTube for its intricate dialogue, superb casting, and brilliant overall story.
Despite it being the longest short on this list, 22 minutes in length, that doesn't detract from its overall quality, which is beyond superb. The story revolves around a friendship in an uncalled for situation, two people and their varied sleeping habits, plus prescription drug problems. That should tell you enough — oh, one of them may be a cannibalistic creature.
Retelling the familiar "doll comes to life" tale provided by the likes of Chucky and Annabelle, Porcelain Rising is an adept look at the likes of demon-like dolls in terrorizing their owners. They already look creepy, but when coming to life to satisfy their craving for death, these dolls take on a whole new meaning.
The YouTube Channel Rachel Tatham first uploaded this brilliant horror short film, so if you're looking for some time to kill, or maybe just a killer doll horror short, that's the spot to find them. Don't miss Porcelain Rising, it's one of the scariest short films on YouTube, and makes both Chucky and Annabelle look like cute little Barbies.
Lana McKissack and her YouTube Channel of awesome horrors and other short films brings us to a close. But that's not to say that her upload, called The Passing, is any less than the others among scariest short films on YouTube. Not in the least.
In fact, The Passing may be one of the most terrifying shorts on this list. It involves a lost child, two detectives, and one mysterious woman as their lives and fates soon intertwine. Running for a good nine minutes, expect to be truly embossed by this stunningly filmed adaption that shows peril, death and terror like never before.