Review of 'Into the Dark: The Body'
The Hitman and the Supernatural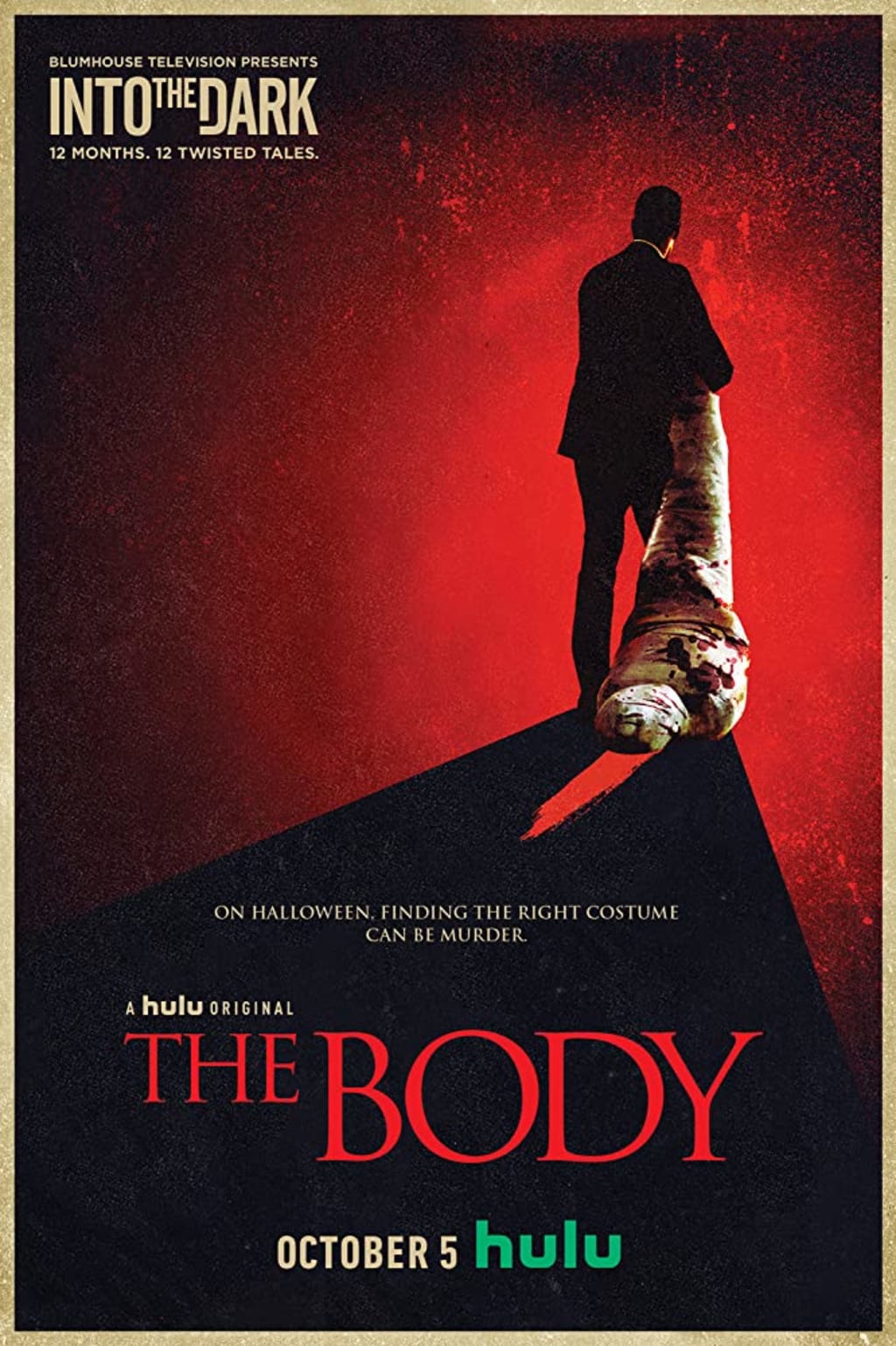 I said in my review last week of Into the Dark's current episode, "The Current Occupant," that I'd be going back and coming back to review all the earlier episodes, so here's my review of "The Body," the very first episode in this Hulu series.
The story is about a hitman, on Halloween, so it has a supernatural element, which doesn't become fully apparent until the end. The ending thus becomes something of a twist, and it's a pretty good one. Our hitman is apparently invincible, but it turns out this invincibility applies only to human antagonists.
[spoilers follow]
He, our hitman, named Wilkes, is also impervious to women and romance. Beautiful, resourceful Maggie would love to be in bed Wilkes, but he says no to that, even as he begins to increasingly rely on her in his increasingly complicated and difficult attempt to deliver a dead body he was contracted to kill. Indeed, he's so determined that there be no "we" -- he and Maggie -- that he kills her as soon as he realizes he's become too dependent upon her, and may be finding her erotic appeal too hard to resist.
Here, a question arises about Maggie. Why does she continue to work with and do her best to help Wilkes, after she realizes he's a killer? The non-supernatural answer is she's just so stimulated, mentally and physically, by Wilkes and what he does. But the twist at the end offers a much better answer: she's some kind of supernatural being who feeds on the energy of death.
That's completely appropriate for Halloween, and I sort of half-expected a twist along those lines, because ... when Wilkes kills her, he doesn't chop off her head or blow her to bits. The Levinson principle when it comes to whether a character is really dead on television is that the head has to be separated from the body, or the body completely destroyed. Maggie suffered neither.
But the 90-minutes was still well worth viewing, lifted by the excellent acting of Rebecca Rittenhouse as Maggie, and Tom Bateman (whom I also just started watching in Beecham House) as Wilkes. And I'll be back soon with a review of another episode from Into the Dark.