Review: 'Hereditary' 2018
First-time writer/director Ari Aster channels his inner Roman Polanski and William Friedkin for this effective, if slightly overblown, creeper.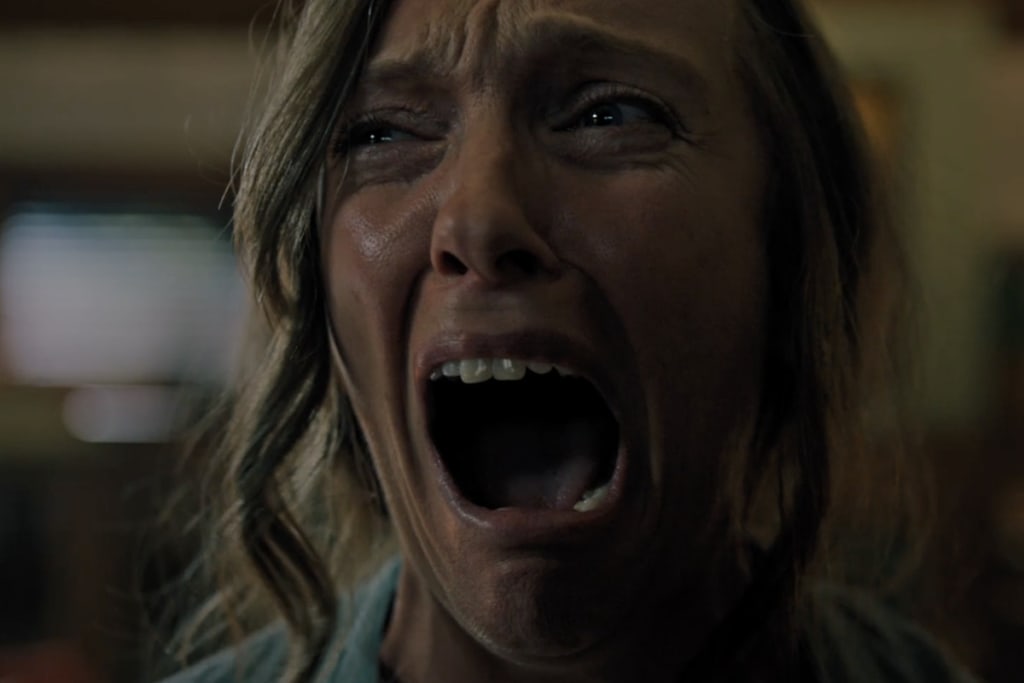 Courtesy of A24 Films.
Hello, one and all.
After a lengthy sabbatical, I have returned. So far, in my humble opinion, 2018 is going down as the worst year for movies — ever! I exaggerate not! So far, with at least two exceptions: Black Panther and Incredibles 2, no other film has been even remotely worth my interest.
But, Ari Aster's Hereditary, which premiered its trailer roughly around February or March, had piqued my interest. First and foremost, it had Australia's answer to Meryl Streep, Toni Collette, and the creepy trailer brought out echoes of the Stanley Kubrick 1980 trailer for The Shining and the intrigue didn't stop. I honestly had high hopes for the film as many top critics were singing its praises and were even comparing it to the 1973 classic The Exorcist, citing it as terrifying even in that film's caliber.
The only other cast member I recognized was Irish actor Gabriel Byrne of The Usual Suspects fame. The rest were unknowns to me, but both seem cast for their innate scary quality. Alex Wolff looks incredibly gangly and tortured and seemed the right fit to play the teenage son, and then there's 13-year-old Milly Shapiro, who sports a very unusually child-like face and an almost sociopathic demeanor — at least, it's what her character leads me to believe. She clicks and "tsks" her tongue to mouth very often and gives us the illusion that she is evil incarnate!
The release date was for June and naturally I awaited its inception in my neighborhood multiplex. I go to see it and what is the end result? Did I like it? Did I love it?
The answer? Liked, yes; loved, no.
The Teaser 2018 Poster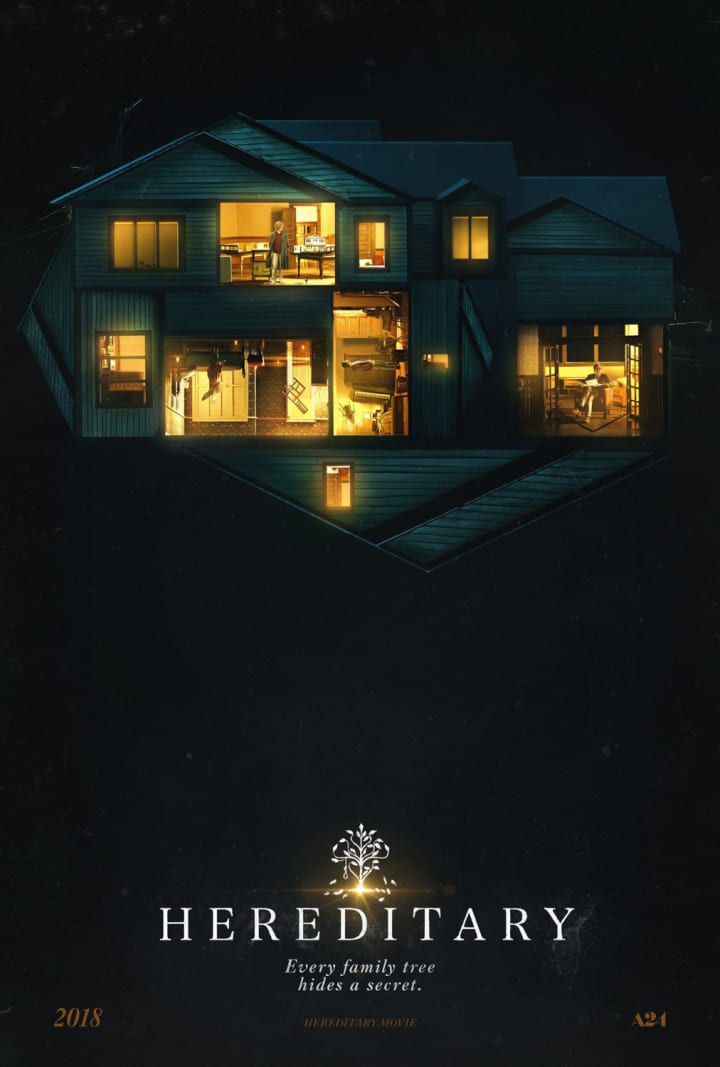 The plot gist: A talented, but tortured miniaturist named Annie (Collette) is hardly grieving over the death of her mother who had a very strange life with her daughter and her family. Harboring many a dark secret of which some were coming to view in the form of some very dark literature the mother finds in her old room. The husband (Byrne) does his best to keep the family together by mostly staying isolated. The teenage son (Wolff) is doing what normal teen boys do: smoke marijuana and skulk about the house. Their youngest and excruciatingly weird daughter (Shapiro) "tsks" all day and broods, eating nutless candy bars (she had a nut allergy) and doing creepy things like cutting off the heads of pigeons after they slam into the classroom window, giving every indication she's a serial killer in the making.
But, a strange development sends the film into a different tangent. I won't reveal what it is, but let's just say it involves a poor decision (make it several of them) and it results in yet another tragedy. Now, crazy mother Annie is soon sent into a deeper state of depression and the family dynamic shifts towards complete unraveling. Soon, Annie meets a strange visitor who seems to know an awful lot about her family; she's played brilliantly by character actress Ann Dowd. She basically holds the key to fixing all the family's issues, conducting freakishly real seances in order to rattle the family dynamic even further.
My two cents. There are moments of pure dread and images that unsettle and unnerve. But, Hereditary is hardly groundbreaking. In fact, I would've preferred that the film actually explore the possible link of evil being an actual hereditary trait. Instead, it opts for a more polished look at the timeworn concept of invoking the supernatural especially when the person is already bordering on going psychotic.
This isn't to say I didn't enjoy the film. Clearly Aster loves invoking the great 1970s and 1980s thrillers of the past. Rosemary's Baby of course, comes to mind and even a 1990s classic like The Sixth Sense which starred Collette as an unhinged mother in that film, seems to be a partial inspiration. The fact that Lars Knudsen, one of the producers behind The VVitch is one of the film's backers speaks a lot to the film's credibility.
And yet, I disagree that anyone could compare this to The Exorcist. I mean, Linda Blair spewed pea soup and her head went a solid 180 degrees! Severed corpses with ants all over them and spontaneous combustion is freakishly creepy... but, honestly, it's been done to death — maybe even literally.
Rated R for language, supernatural themes, adult topics ranging from mental illness, grief, loss of life, and yes... even those goddamn ants!

Carlos Gonzalez
A passionate writer and graphic artist looking to break into the BIG TIME! Short stories, scripts and graphic art are my forte! Brooklyn N.Y. born and raised. Living in Manchester, Connecticut! Working on two novels now!
See all posts by Carlos Gonzalez →