Review: 'Halloween' (2018)
A proper sequel to the classic 40-year-old slasher. But, is it worth the hype it's generating?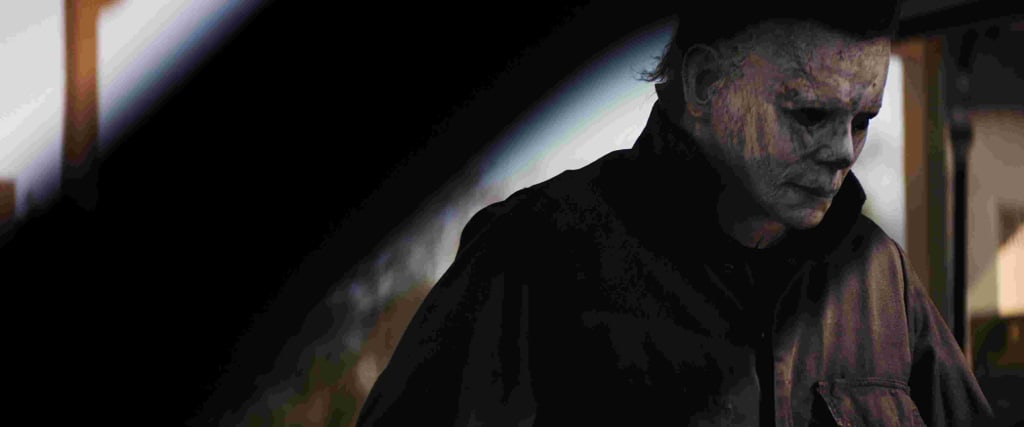 Nick Castle returns as "The Shape" aka serial killer, Michael Myers. (Photo Courtesy of Miramax/Blumhouse Films/Universal Studios)
Hello, one and all.
Here it is. The longest 40-year wait for a direct sequel for a classic horror/slasher film that redefined the genre much as the 1960 Alfred Hitchcock film Psycho did.
All films between 1978 to this one are vastly ignored, or just mentioned in passing or as an after-thought. It chooses to completely jump the shark and bring the action back to ground zero. What strikes me about this direct retcon sequel is that much like the original John Carpenter inception film; it favors atmosphere over full-throttle violence (which don't get me wrong, it actually has plenty of). It has a coy and sharp sense of humor that actually subtly makes its way into the chills and moments of unease and dread. The characters are likable enough to make you care even though we are all well-aware of the fact that Michael Myers is sharpening his knife to eventually tear right through them.
The question is, does it supersede the original? Easy. Not by any stretch.
The fact is, Halloween (2018) is a serviceable belated retcon sequel made proficiently by David Gordon Green and still bearing the stamp of its creators; the legendary John Carpenter and his late partner Debra Hill. It's produced by the late Moustapha Akkad's son Malek, and of course, bears the iconic score set to a now-deflated Jack O' Lantern that inflates as the camera zooms in. Returning of course, is Jamie Lee Curtis, playing the role that earned her the eternal "Scream Queen" moniker: Laurie Strode. She went from helpless, shrieking teenage victim to taking a ripped page from James Cameron's Terminator 2, going full Sarah Connor mode as a PTSD, revenge-prone version.
The plot gist? Not necessary to divulge. The basics are identical to its 40-year counterpart. A pair of podcasters attempt to rouse Michael Myers (a welcome return by original "Shape-er", writer/director Nick Castle) into breaking free (any guesses if they even survive long enough to broadcast it?). The late Sam Loomis; once played by the late Donald Pleasance has a new doctor (Haluk Bilniger) who seems a little too masturbatory when it comes to dealing with his current patient. Meanwhile, back in Haddonfield, IL; kids are all dressed up to go trick-or-treating; pumpkins are lit from here to Timbuktu. Many teens getting high, taking selfie videos on their smartphones and of course; the angry Strode putting her compound to great use with her arsenal of weaponry and the hope and prayer that her (SPOILER ALERT: Oh, no fraternal relation as it were this time out) arch-nemesis will come after her and her family so that she can play judge, jury and executioner.
In closing, Halloween (2018) does what it sets out to do and does it very well. It has chills, laughs, cleverly-executed kills that leave more to the imagination and of course, the return of a leaner, more muscular and more lethal Michael Myers. I won't complain - I got my money's worth as will you.
What I missed though was something the original had that made it far more terrifying than this decent enough rehash. It's called subtlety.
2018 Poster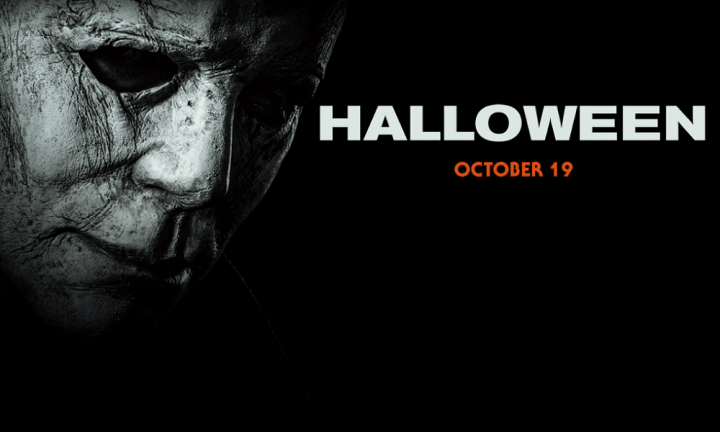 Carlos Gonzalez
A passionate writer and graphic artist looking to break into the BIG TIME! Short stories, scripts and graphic art are my forte! Brooklyn N.Y. born and raised. Living in Manchester, Connecticut! Working on two novels now!
See all posts by Carlos Gonzalez →