Reed's Literary Horror Review of 'Son of the Right Hand: Ze'ev Book 2' (2021), by John Baltisberger
The View From Halfway Down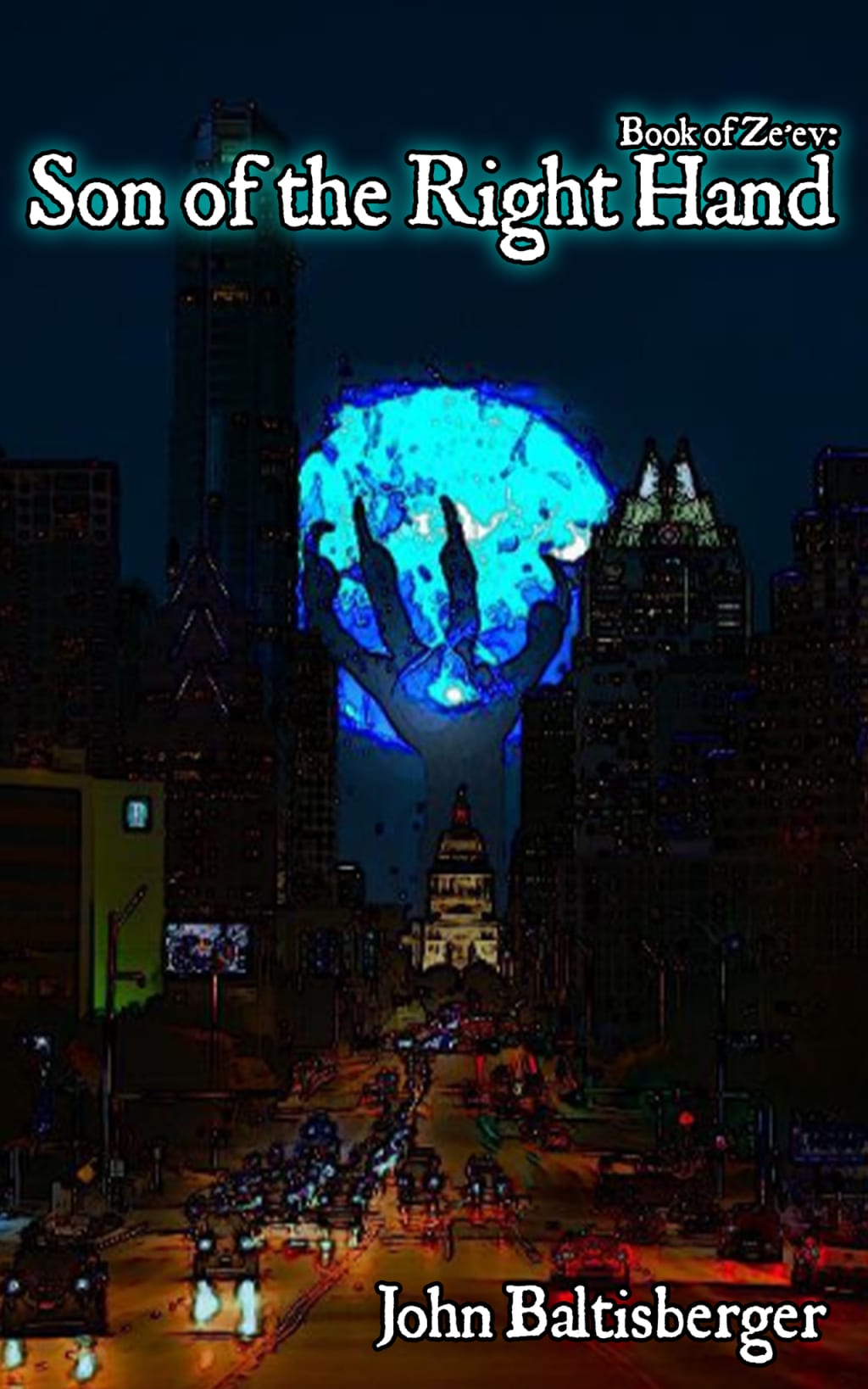 In my review of Treif Magic (2020), I mentioned that Ze'ev was a matured anti-hero that understood the consequences of his action, accepted his fate, and made the leap into darkness without hesitation or angsty whining. Unlike John Constantine from Hell Blazer who persistently refused to take responsibility for his own mistakes the whole while complaining about the consequences.
Book 2 in this series is all about living with the consequences. They didn't just magically go away when Ze'ev had completed his task in Book 1. As a matter of fact, this book basically opens with him still cleaning up a lot of the leftovers of Book 1. Book 2 is about living with the consequences and weathering them. Literally, every life Ze'ev touched in Book 1 winds up suffering one horrific fate or another. This is just the nature of Ze'ev's work. Good is done, the world is saved, but the scars remain. It affects everyone differently but it's never exactly easy to live with. In fact, without going into the spoilers, it means a few people don't survive it.
My one concern for Book 2 is that it's basically cleaning up the mess of Book 1. It means dealing with a lot of the minutia from Book 1 and in more than one chapter lulled a little in order to deal with that. Book 2 wasn't the constant rollercoaster that Book 1 was. Don't get me wrong, the action is plenty and every bit as gripping, the lows of Book 2 just firmly rest.
Book 2 also gets my ADHD seal of approval. The Chapters were short and digestible but also each was quite compelling. This meant that I could put the book down a lot, but also want to pick it back up every time. Which is the most important hallmark of my ADHD seal of approval; being able to put the book down and wanting to pick it back up.
The best part about Book 2 is where most sequels often fail. The sequel shouldn't just be a continuation of the same story. That's boring and stale. A good sequel should be about how the first story changes and sets up the next one to be its own story. You can easily read Book 2 without ever having read Book 1. It stands alone on its own to be a good story and isn't just riding the coattails of Book 1's success.
Most importantly, Book 2 is a gripping story about living with the consequences of Trief Magic. It's brutal and heavy, and fucking fantastic. I absolutely recommend it as a must-read.
~
SPOILERS!!!
I do have one minor complaint. Because this book is so much about living with the consequences, I wished Baltisberger had done more with the character Sandy. You may remember her from Book 1, the girl who was being haunted by a Dybbuk. Like Ze'ev, she's now been touched by the supernatural and her life is being consumed by it. Herein, she's ordered to be Ze'ev's new apprentice.
For this character, I would have much preferred a more direct and involved sidekick role. Especially if it was one that was adopted not by choice but by necessity. There would be so much emotion in Ze'ev watching a young woman suffer the same choices as he, having to make the same sacrifices. Imagine the level of development Ze'ev could have as a character seeing his life unfold on someone else.
There is a little bit of that, but it's spread on far too thin and ultimately Sandy becomes the typical damsel in distress trope. That's fine, it works well for the story and the narrative about living with consequences, but imagine if Sandy was the one being forced to make deals with the Shydheim at the protest of Ze'ev, as he watched her being consumed by the same consequences he had suffered. There is nothing effectively wrong with the story we get, but in Book 3, I really want to see that life unfold for Sandy.
All in all, Book 2 is every bit as compelling as Book 1 and I find myself wanting more. I certainly hope we will see more of Ze'ev in the future and enjoy dozens more of his stories to come.
About the Creator
I'm a horror author and foulmouthed critic of all things horror. New reviews posted every Sunday.
@ReedsHorror on TikTok, Threads, Instagram, YouTube, and Mastodon.
Check out my books on Godless: https://godless.com/products/reed-alexander
Reader insights
Be the first to share your insights about this piece.
Add your insights