New 'Smile' Featurette Continues Good Buzz for September Horror Release
The makers of 'Smile' have more chills in store ahead of the September 29th release.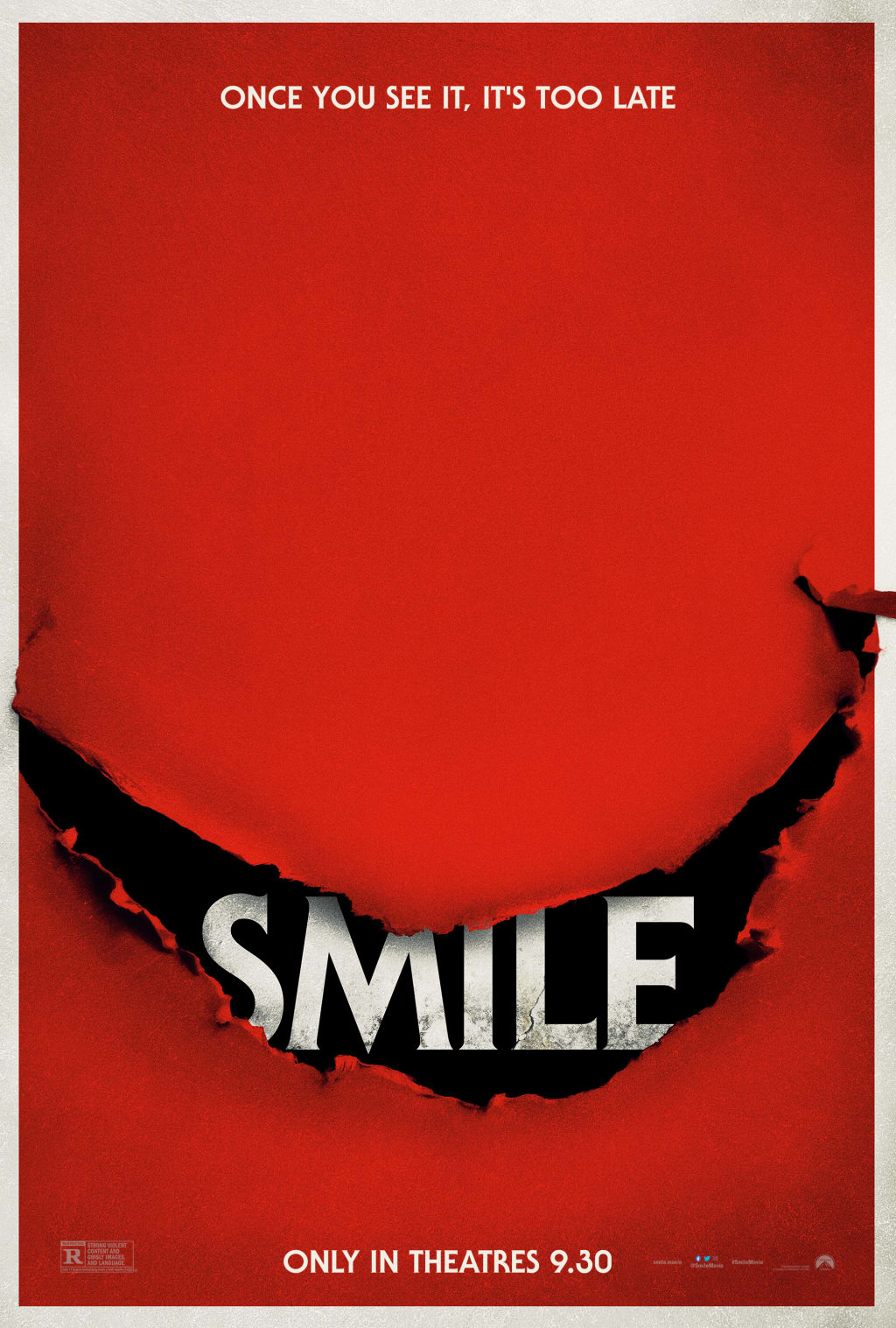 Smile (2022)
Directed by Parker Finn
Written by Parker Finn
Starring Sosie Bacon, Kal Penn, Kyle Gallner, Rob Morgan, Jessie T. Usher
Release Date September 30th, 2022
The new horror movie Smile debuts in theaters on September 29th. The film has been creating waves of solid buzz off the release of a terrific trailer that began running in late July to promote the September release of the movie. Even without a group of major stars, Smile has been shocking and exciting horror fans and now there is even more new buzz with the release of a new Smile featurette…
The featurette released on Tuesday, September 7th, 2022 features interview clips with writer-director Finn Parker, and stars Sosie Bacon, Jesse T. Usher, Kal Penn and Kyle Gallner. It also features some new footage from Smile, footage not previously featured in the trailer release over the summer.
Smile stars Sosie Bacon as Dr. Rose Cotter. During a session with a deeply disturbed female patient, Dr. Cotter is forced to watch as her patient takes her own life. Before that happens, the patient takes on a wide and terrifying smile that haunts Dr. Cotter as much as her patient's death. The encounter with her patient leads Dr. Cotter to even more terrifying encounters with smiling people who prophesize that she is going to die. Jesse T. Usher plays Dr. Rose's boyfriend who can only watch as the doctor becomes more unhinged while Kal Penn portrays a colleague who attempts to council her in the wake of this traumatic incident.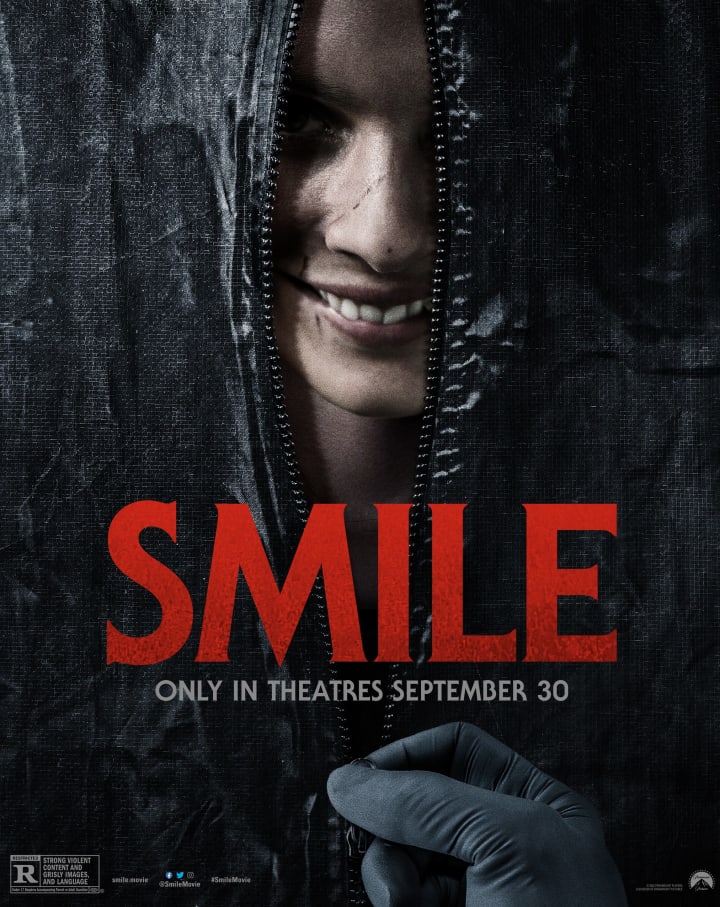 With the release of the new featurette also came the release of a terrifically creepy new poster for Smile. The poster depicts a woman in a body bag being zipped up. As the zipper is rising all that is visible is a rye and horrifying smile. On the poster is the tagline "Once You See It, It's Too Late." And, of course the release date is featured prominently, advertising the September 30th, theatrical only release. Smile will not be released to streaming services, only in theaters on September 30th with a presumable release to streaming rental services later this year.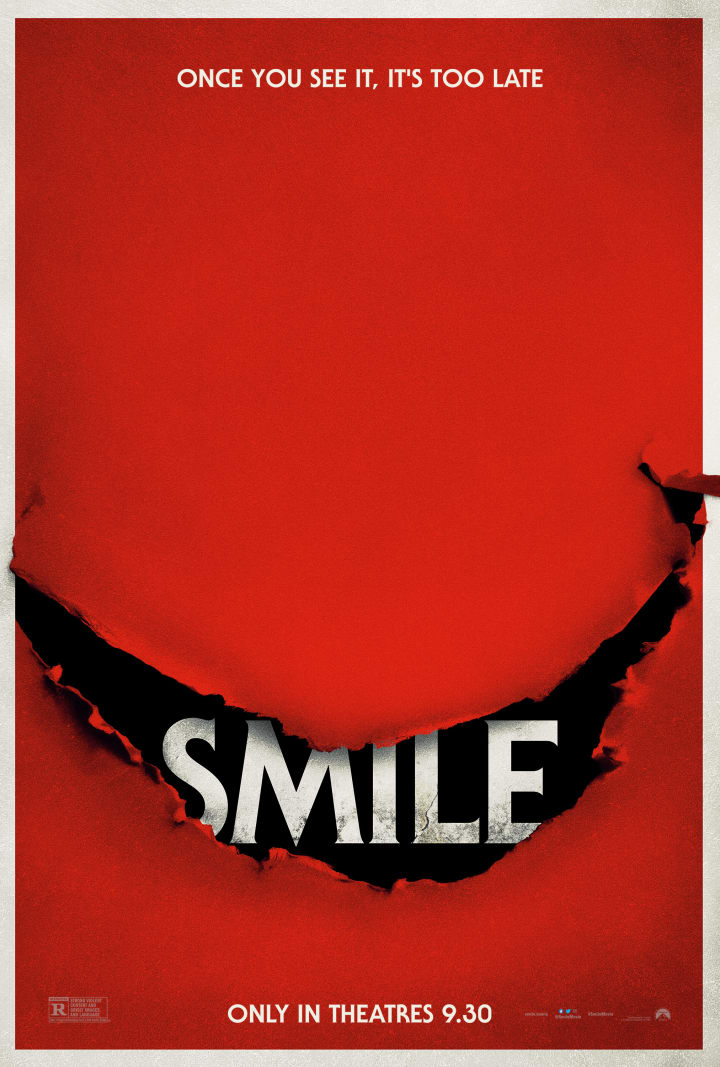 Smile is the feature debut of writer-director Finn Parker who garnered tremendous popularity in Hollywood following the release of his second short film, 2020's Laura Hasn't Slept. That film won multiple awards at the virtual South By Southwest Film Festival in 2020, including the Special Jury Award in the category of Midnight Short and an award for the film's exceptional poster art...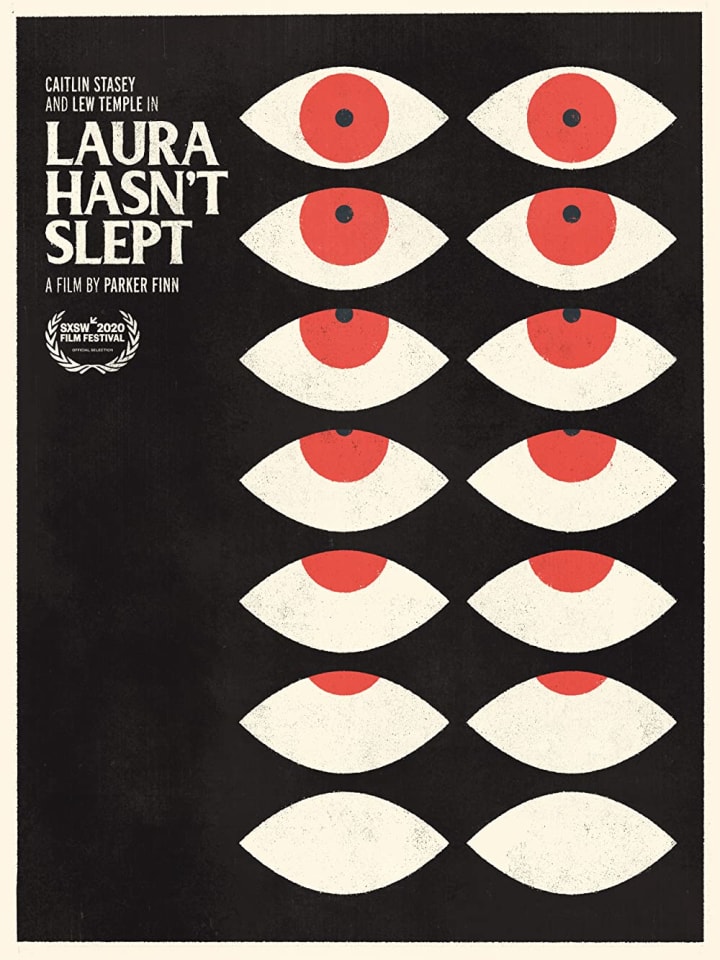 Laura Hasn't Slept is actually a sort of backdoor pilot for Smile. The short film stars Caitlin Stasey as the title character, Laura, a woman suffering from terrifying nightmares. In the short film, Laura visits a psychiatrist played by Lew Temple, hoping that therapy can rid her of her terrible nightmares. In Smile, Stasey plays the patient who kicks off the story by taking her own life. It's not confirmed if the character of Laura from Laura Hasn't Slept is the same character in Smile, though that would be a cool way to link the two movies. Smile is the result of a deal made to turn Laura Hasn't Slept into a feature film.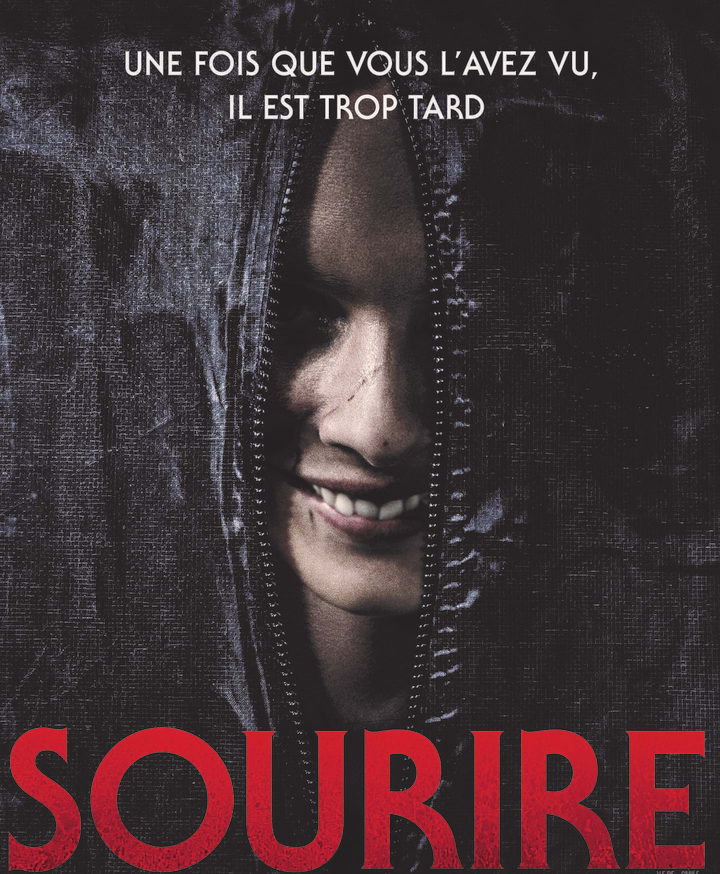 If the name Sosie Bacon caught your attention you're on to something. Bacon is the star of the new Amazon Prime Series as As We See It and played a role on the television series The Closer back in 2009. She also began her career at 10 years old, co-starring the Kevin Bacon directed indie movie, Loverboy. You have a keen eye. Okay, fine, yes, Sosie Bacon is the daughter of Kevin Bacon and Kyra Sedgwick. The last name Bacon is a bit of a giveaway.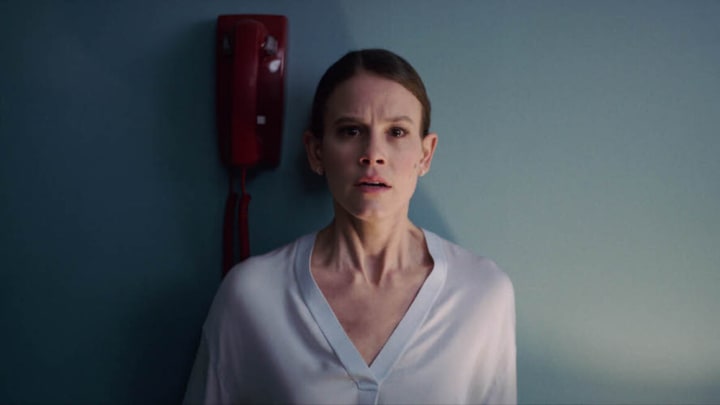 Find my archive of more than 20 years and nearly 2000 movie reviews at SeanattheMovies.blogspot.com. Follow me on Twitter @podcastSean and follow the archive blog for random reviews of movies from the 2000s, at @SeanattheMovies. You can also listen to me talking about movies on the Everyone's a Critic Movie Review Podcast. If you've enjoyed this article, let me know in the comments and consider subscribing to me here on Vocal. You can also consider leaving a one time Tip or make a monthly pledge so I can continue to produce content that you enjoy.
About the Creator
Hello, my name is Sean Patrick He/Him, and I am a film critic and podcast host for Everyone's a Critic Movie Review Podcast. I am a voting member of the Broadcast Film Critics Association, the group behind the annual Critics Choice Awards.
Reader insights
Be the first to share your insights about this piece.
Add your insights