Mysterious Arizona
Haunted Desert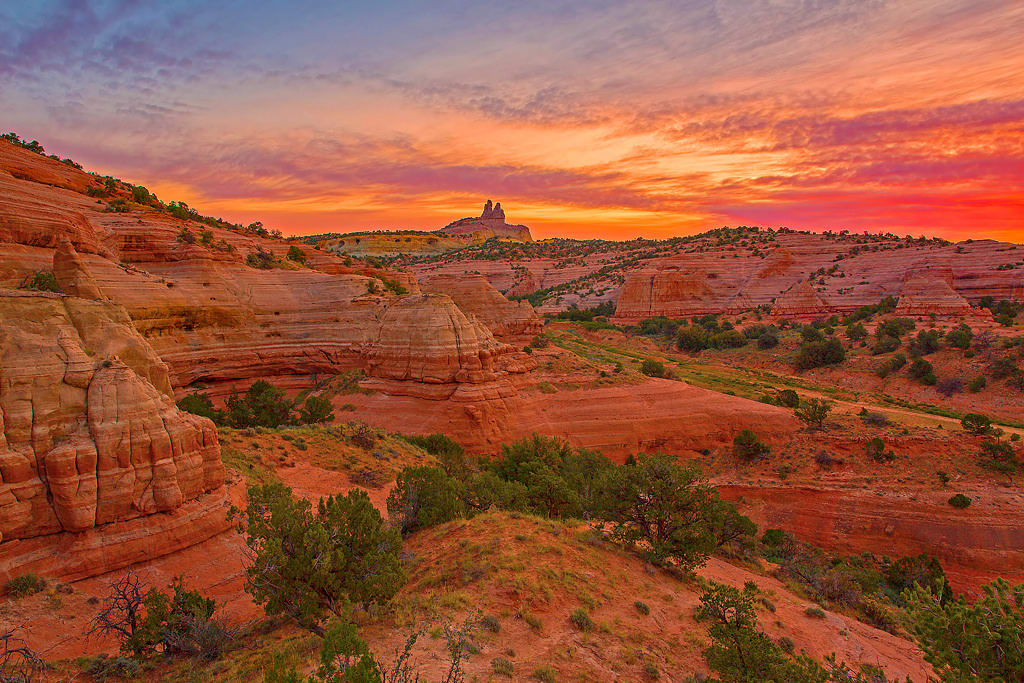 Sedona, Arizona Sunset
I love Arizona, especially the desert. There is something almost mysterious and magical about the desert. The desert isn't tame as people think or want to believe as run-ins with wild critters have reminded me.
Sitting on my patio drinking coffee one morning and a Bobcat decided to visit my apartment complex in Tucson. Jumped over the brick wall like it was nothing and walked directly under me into the courtyard.
I ran to the front of my apartment, but I didn't see where it went, and I didn't hear any screams. So I guess that was good.
Almost every night, I hear the coyotes having choir practice in my back yard. Unfortunately, it's usually during the wee hours of the morning, and then I wish I could throw something at them.
Then the desert herself has unique mysteries of her own. There is the scorching heat in the summertime mixed with the ferocity of monsoons with torrential rains and flooding. Not to mention the thunder and lightning that usually accompanies such storms.
I made the mistake of being out in one of Arizona's monsoon storms, and it scared the crap out of me. First off, visibility was nil from the windshield bombarded by thick bands of rain that even at the highest speed, the wipers could go, I couldn't see anything. The thunder rattled the windows of my vehicle. High winds buffeted the car so hard that I had to fight to keep it on the road. If that wasn't enough, a bolt of lightning hit the ground to my left only a few feet away from my moving car.
Everyone kept telling me that the car would ground me and prevent me from getting electrocuted, but that isn't a theory I wanted to test that day.
Also, during summer, Arizona loses people who don't pay attention to warnings Rangers post. There have been dozens of rescues on desert trails and in the mountains. People getting bitten by rattlesnakes, suffering from heat exhaustion because they forgot water and others just getting lost in meandering canyons. Some unsuspecting victims even rescued from washes flooded by monsoons.
Yes, Arizona is dangerous, but she has some of the most spectacular sunsets anyone has ever seen. Brilliant splashes of crimson with fingers of yellow and orange slowly transforming into the cooler colors of Lavenders and Blues. If you are away from any city, the night sky is fetter free from the interference of lights, and the milky way galaxy is in all her splendent glory. It's like being encircled by the heavens, and you can't help gasping from the intense beauty.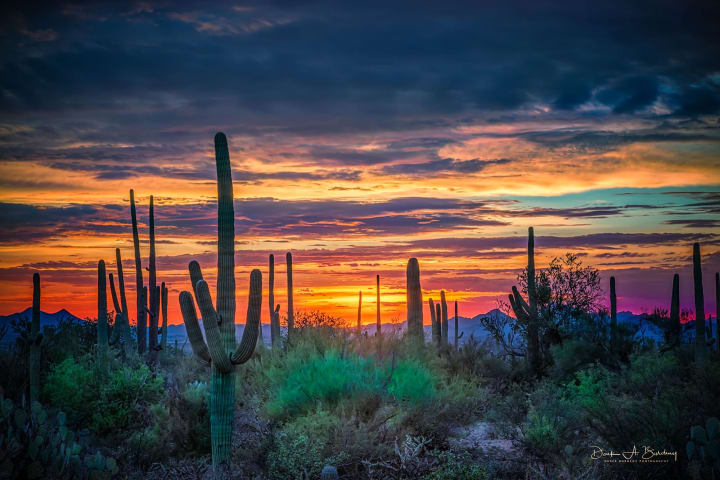 The desert is beautiful, but also dangerous, and you can't ignore those dangers if you wish to continue enjoying her mysteries.
Aside from the desert's natural beauty, there is history in Arizona's ghost towns. The energy of that history permeates towns like Tombstone, the site of the famous gunfight at the OK corral. Visitors have reported seeing occupants from that earlier time haunting Tombstone along with the Birdcage theater. The Ghost Adventures crew did a paranormal investigation of the Birdcage theater and came away with some compelling evidence.
The Jerome Grand Hotel in Jerome, Arizona, offers ghost tours where guests can maybe meet up with these ghostly beings. Some of the stories include a maintenance man crushed by an elevator while two other people committed suicide by hanging themselves. Not only is it a fabulous place to stay, but you might get visited by a ghost too.
The town is also known for small businesses that offer unique items. Hosting a wine tasting room featuring different bottles of wine made in Jerome and Arizona. Such as the Page Springs winery located in Cornville, Arizona. The winery is a short 24 miles away from Jerome and has excellent wines.
On the way to Cornville, you have to drive through Sedona, which is home to such breathtaking landscapes that only mother nature could create. There is Red Rock state park home to an area where rocks seem to defy gravity. It is also home to vortexes that people swear have healing properties.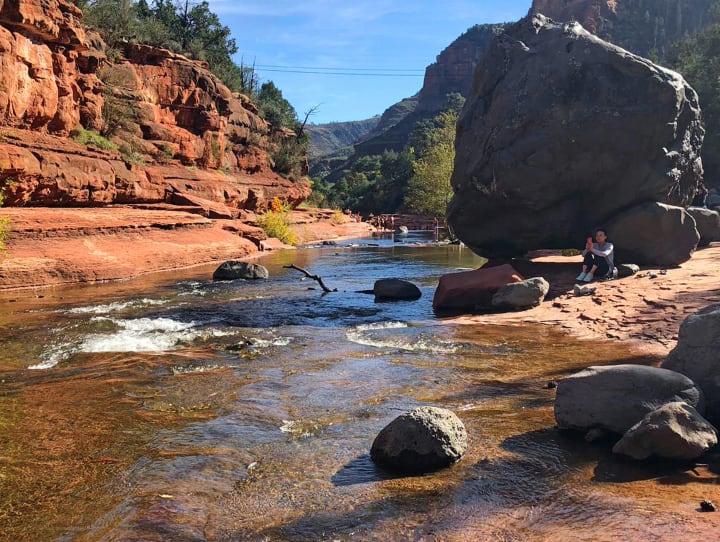 If you are interested in something closer to Phoenix or even Tucson, there is the Casa Grande Domes in Maricopa. The Ghost Adventures crew also investigated the domes because of its reputation for having Satanic rituals. People have reported hearing children cry, and some invisible apparition tapping on their car windows.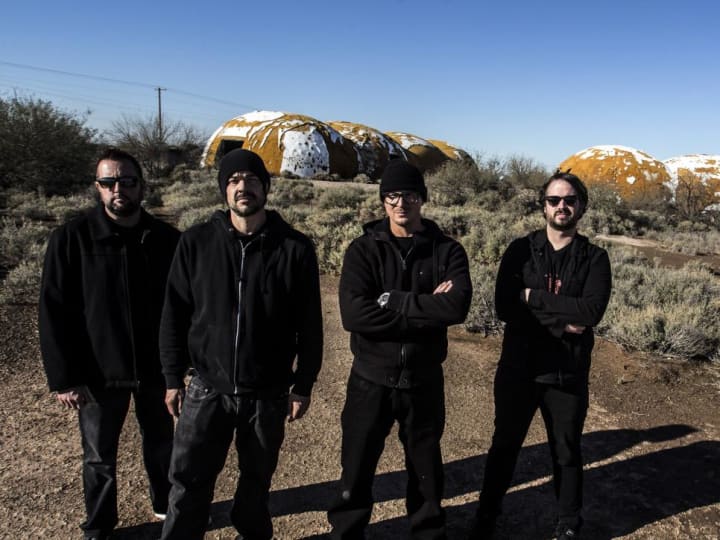 My adopted town, Tucson hosts a haunted house during Halloween, known as The Slaughter House. What is interesting is that spirits haunt it adding an even scarier element to haunted houses. You can get scared on Halloween by not only the Halloween actors but real spirits as well. The Slaughter House is a must-visit for you. The Ghost Adventures crew investigated this site as well.
Arizona isn't like California or New York or even Florida. There is no fast pace here. It's exploring at your own pace, but following posted warnings. With patience and an open mind, Arizona's desert will reveal her secrets and mysteries.
I've lived in Arizona seven years now, and I'm still enamored with everything she has revealed to me. Even better, I know there's a lot more to see and do.
I love Arizona especially the desert.
About the Creator
Verona is an aspiring writer living in Tucson, Arizona. She loves to write about urban legends and history. She is a proud member of the Horror Writer's Association (HWA) and the Horror Author's Guild (HAG).
Reader insights
Be the first to share your insights about this piece.
Add your insights