Movie Review: 'The Other Lamb' is a Stunner
IFC Midnight has a minor classic on its hands with the eerie and unique 'The Other Lamb'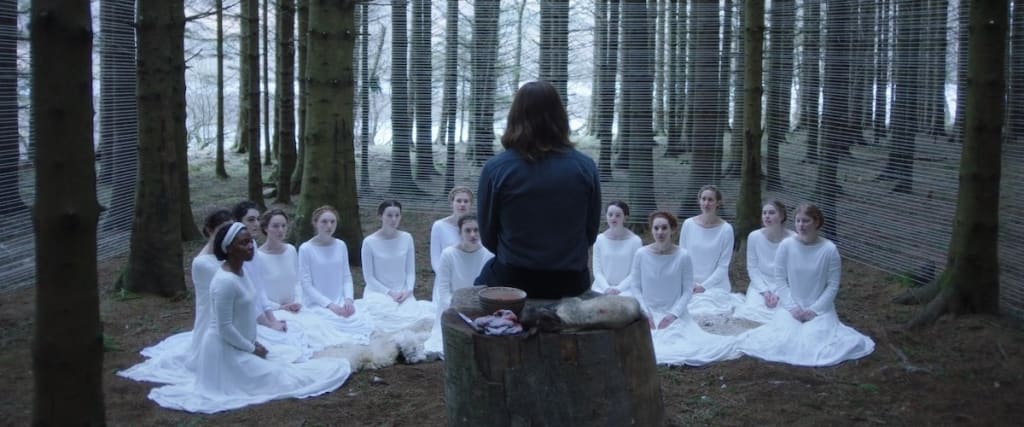 The appeal of The Other Lamb is difficult to describe. This unique drama from Polish director Malgorzata Szumowska doesn't fit any traditional genre description. The film is defiantly non-traditional in presenting a story that relies heavily upon visual cues and mystique. The Other Lamb is unquestionably brilliant and yet nebulous.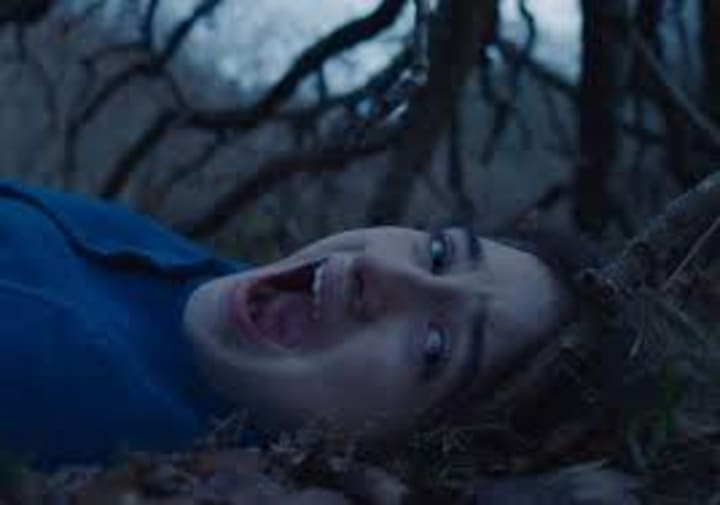 The Other Lamb stars Raffey Cassidy as Selah, a member of a female cult headed up by a charismatic and malevolent man known as The Shepherd (Michiel Huisman). Selah is referred to as a daughter of The Shepherd but it is unclear if that is via biology or merely a title. Selah's mother was one of several of the women referred to as Wives of The Shepherd.

Daughters are groomed to become Wives eventually, at the whim of The Shepherd. As Selah has grown closer to maturity she's become wary of that fate. Selah has begun to question the blind faith in The Shepherd that has been taught to her since birth. When she sees The Shepherd visited by Police late one night at the compound her suspicions are further piqued.
We never know what came of the Police intervention. The Shepherd simply announces that his flock of wives and daughters, numbering close to 20, with no other men, will be moving. This comes as Selah has begun to menstruate for the first time and is shunned into the care of one of The Shepherd's rejected wives, Sarah (Denise Gough).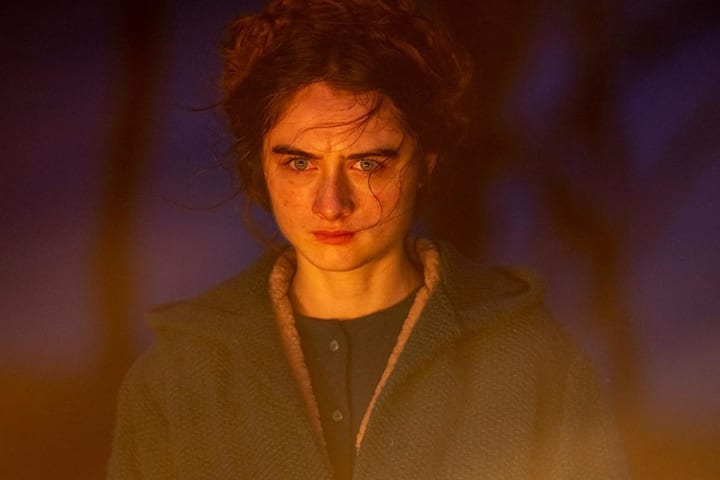 Sarah is an intriguing figure. We know that she's fallen out of favor but we won't learn why. She has remained a member of the flock simply because she knows no other life. And yet, she's spirited and feisty. She inspires Selah to continue to think for herself and question the loyalty to The Shepherd that had been her life's purpose.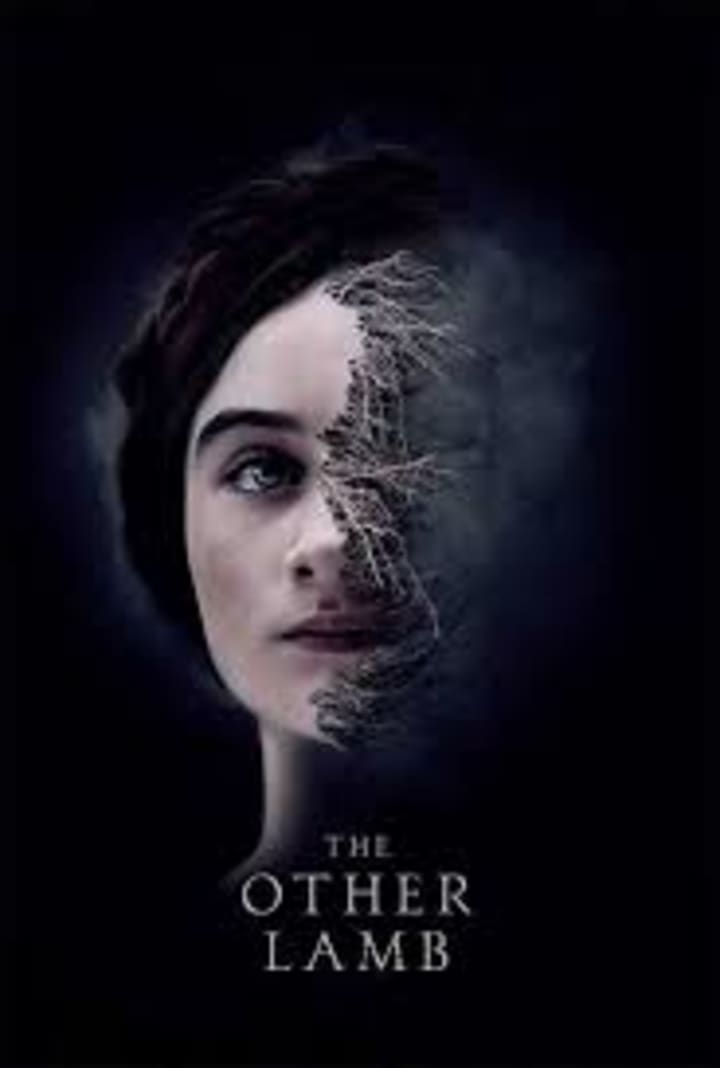 The long journey on foot across a rocky terrain over mountains strains the resolve of even the most fervent wives but we only follow Selah on this journey and that is more than enough. Raffey Cassidy does the heavy lifting of The Other Lamb and never misses a beat. The entirety of the drama and terror of The Other Lamb rests on her heavily browed eyes and she is up to the challenge.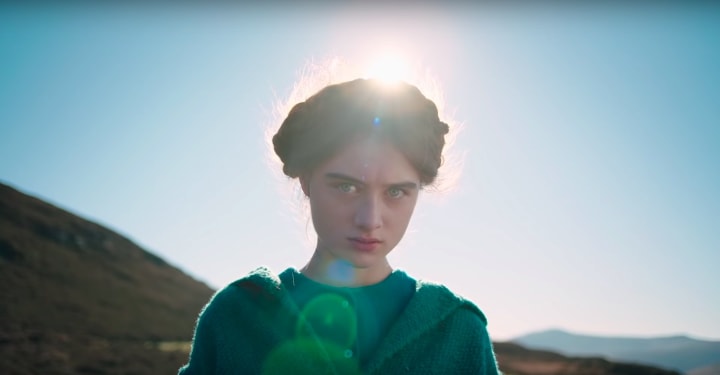 Selah is a character of fascination, at once quiet and soulful and resolved and hardening. Cassidy demonstrates Selah's growing conflict in gesture and manner, she has surprisingly little dialogue beyond some creepy singing, a few placating platitudes and finally open defiance. It's a brave and daring performance and credit director Malgorzata Szumowska for placing so much faith in her lead actress.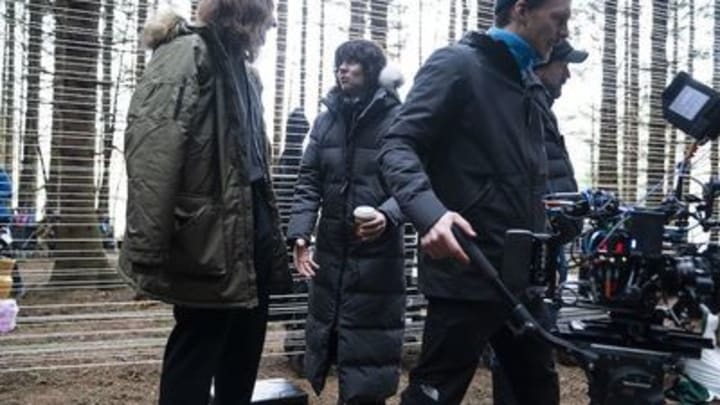 It helps that Szumowska's visual style is also carrying a lot of weight here. Szumowska makes the forest feel like a prison without bars, thick and inescapable. There is beauty but there are also harsh, cold elements, that give the forest an impenetrable and imposing quality. Szumowska turns the forest into a prison of mentality with trees that appear to reach out ready to grab anyone thinking of running away.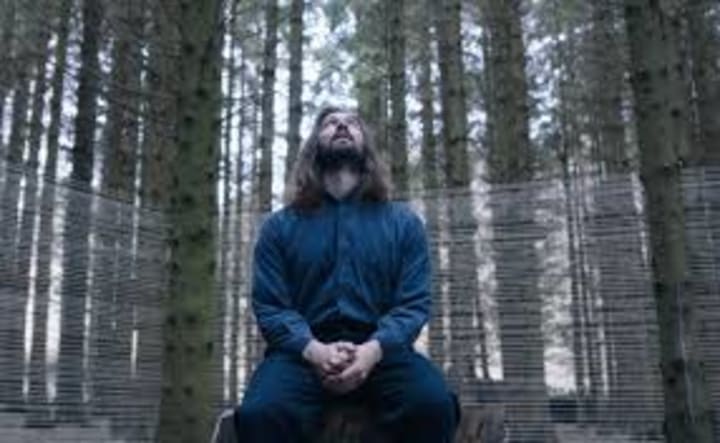 The violence of The Other Lamb is mostly implied and yet with an impact as strong as any blood and guts visual you might expect from a horror movie. The final moments of the film are as powerful for what is not shown as for the horror we do get to see. This is the kind of visual storytelling that makes my heart race and I imagine yours as well. You have to give yourself over to the experience of The Other Lamb and embrace its unconventional aspects but you will be rewarded if you do.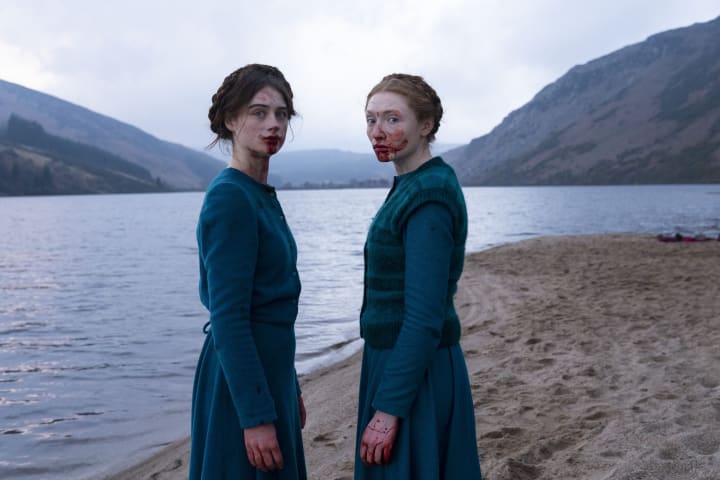 The Other Lamb from IFC Midnight is available for streaming rental this weekend on most streaming services.
movie review
About the author
Hello, my name is Sean Patrick He/Him, and I am a film critic and podcast host for Everyone's a Critic Movie Review Podcast. I am a voting member of the Broadcast Film Critics Association, the group behind the annual Critics Choice Awards.
Reader insights
Be the first to share your insights about this piece.
Add your insights