Mask For Masc: Script Reveals The Title For Unmade Friday The 13th Sequel
If you've sharpened your machete in preparation for another sexy teen slaughter, get ready for dive into development hell for the Friday the 13th movie that never was.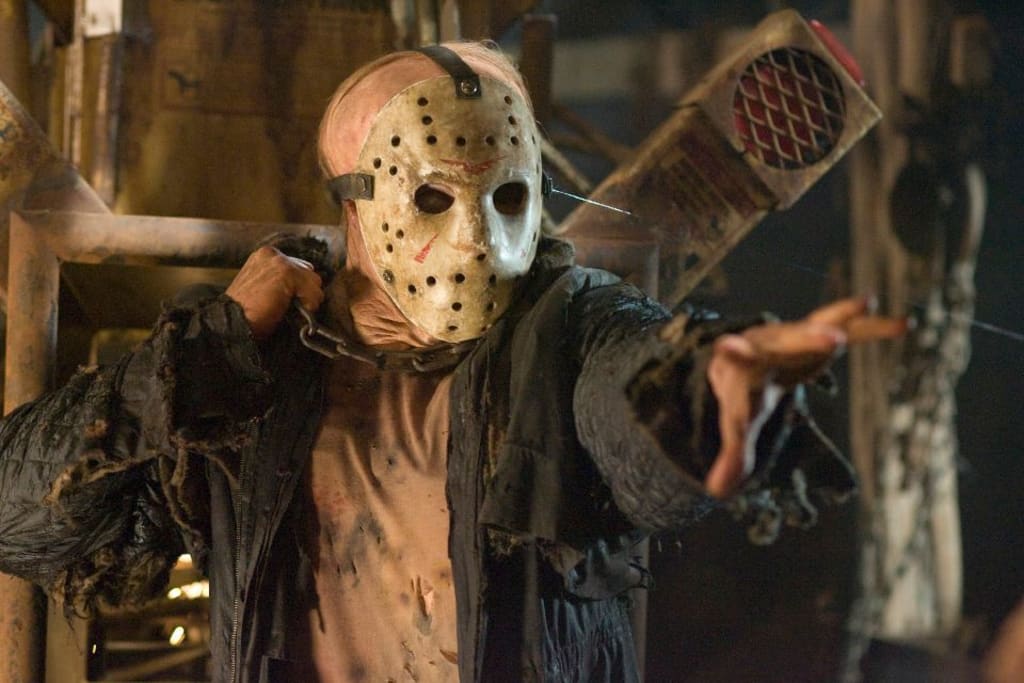 If you've sharpened your machete in preparation for another sexy teen slaughter, get ready for dive into development hell for the Friday the 13th movie that never was. Heading back to the noughties, were there any horror franchises that weren't at least teased a gritty remake? From Halloween to the Texas Chainsaw Massacre, House of Wax to A Nightmare on Elm Street, pretty much every boogeyman was dug up for another trip to the big screen. However, while Freddy Krueger should've stayed "Fred" and buried, 2009's #Fridaythe13th remake faired better than most.
There may have been no Kevin Bacon cameo, but writers Damian Shannon and Mark Swift resurrected Jason Voorhees to reminded us why a trip to the woods isn't all teddybears and picnics. With box office success outweighing critical approval, horror hounds waited for the inevitable sequel...and waited...and waited. Now, with Friday the 13th Part 2.0 but a distant memory, the movie's writers have revealed what the next chapter would've been called.
Unlucky For Some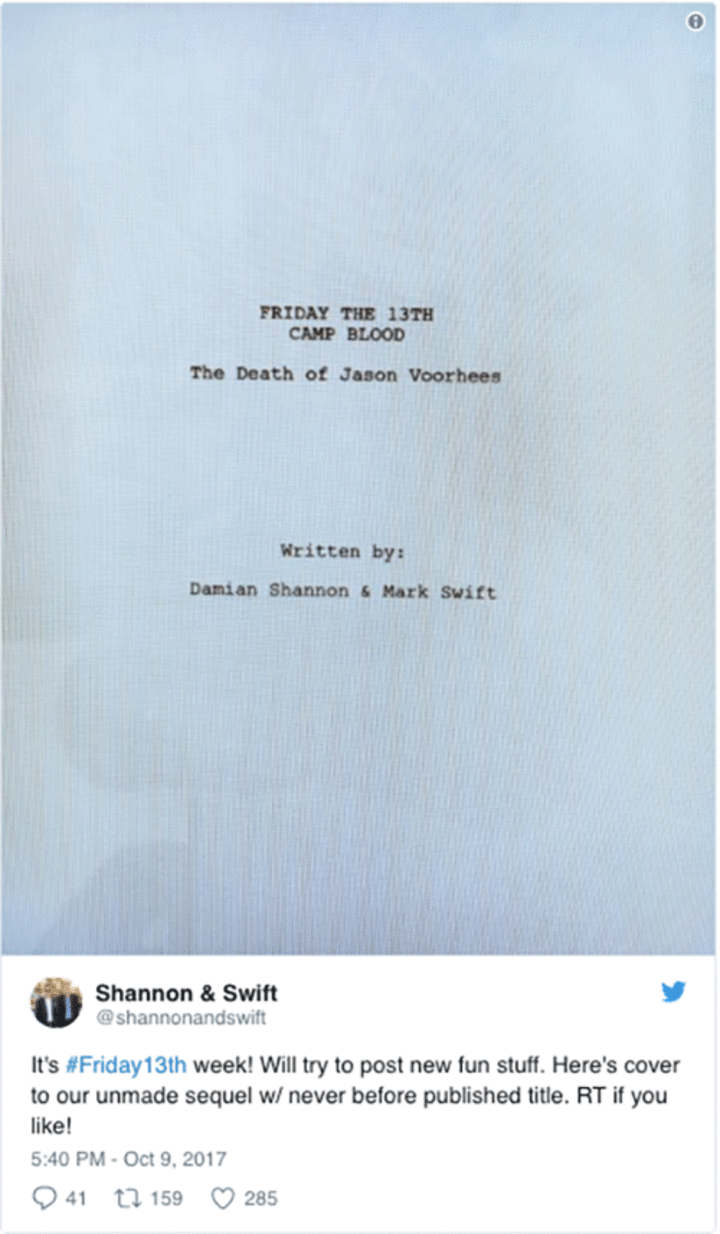 Taking to Twitter, Shannon and Swift tweeted the front page of their script for Friday The 13th: Camp Blood – The Death Of Jason Voorhees. Well, I can think of worse names.
Given that locals in the town of Crystal Lake dubbed the summer camp "Camp Blood" in the movies, it is a cool Easter Egg to Friday the 13th lore. Also, with the original's working title rumored to be Friday The 13th: A Long Night At Camp Blood, Shannon and Swift have clearly done their research on this one. Although only a tease of what could've been, the following tweets confirmed that the proposed plot would've take Crystal Lake to a winter setting, and that the surviving leads from 2009's film wouldn't be returning.
After some 37 years of the same old storylines - apart from that trip to Manhattan - it certainly sounds like Shannon and Swift had planned to take Jason somewhere new. Can you just imagine the beautiful cinematography of a blood-soaked machete against the snowy backdrop of the camp we have come to fear? It is such a shame, because thanks to Freddy vs. Jason and the 2009 remake, Shannon and Swift have some pretty impressive Jason credentials. Sadly, it wasn't meant to be, and despite dusting off our hockey masks for a dip back in the bloody waters of Camp Crystal Lake, the horror gods just weren't smiling down on us. With so many years passed, the franchise has once again descended into development hell and reduced to video games and comic book continuations.
It may just be the number 13, but the franchise is having a run of bad luck in recent years. With 2009's movie never getting its direct sequel, Breck Eisner's planned reboot of the reboot was spectacularly canned earlier this year. However, there may be a glimmer of hope. With Shannon and Swift refusing to release anything other than the front page of the script, they are continuing their hopes that The Death of Jason Voorhees will eventually get made. In the meantime, the camp is closed for the season and Jason is carrying on with that lengthy dirt nap. Who know's when we'll see that mottled mask back on our screens once more, but since when has the grave ever stopped our unhappy campers?