'Ma' - A Movie Review
Octavia Spencer carries the film with her terrifying performance as Ma.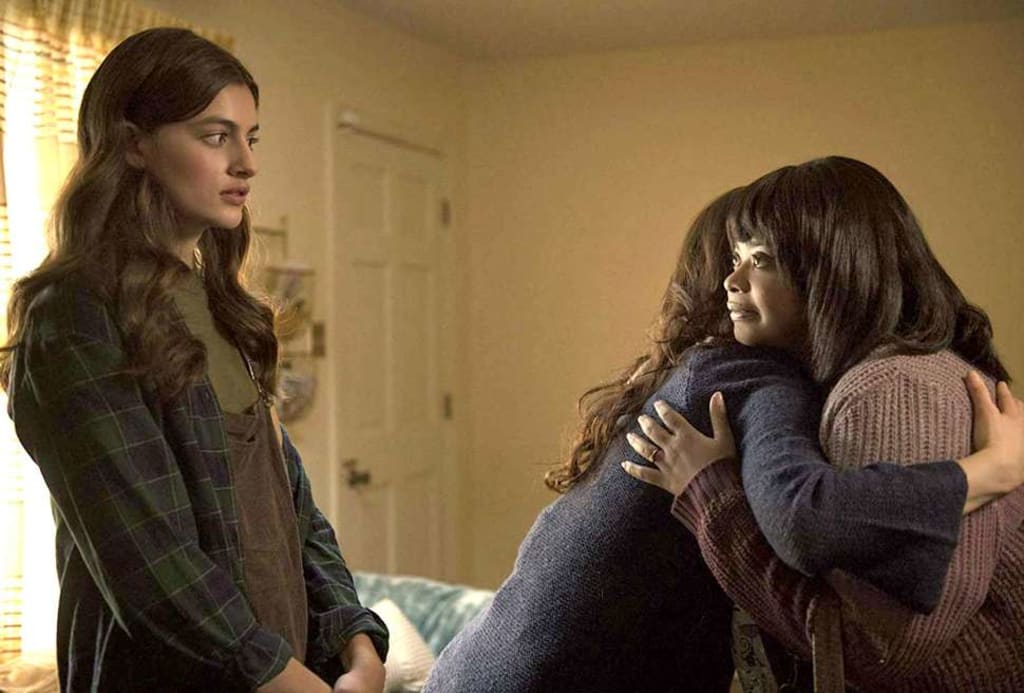 You're cordially invited to a party at Ma's house. Whatever you do, don't go upstairs.
Ma is a 2019 thriller directed by Tate Taylor about a grown woman letting high schoolers use her basement to drink and have wild parties. Just when they think that Ma is the coolest person in the world, there is something very wrong with her.
My first reaction after watching the trailer to this movie was, 'Cool, Octavia Spencer is finally playing a psychopath!' I knew that I was going to have mixed reviews about the film thinking it would be a cliche, obvious thriller. After watching it, I'm still not sure what to think about it.
Octavia Spencer is incredible as Sue Ann, or Ma as she is called by the high schoolers. She carries the film with her witty personality mixed with a terrifying performance that is startling. Spencer is the best part of the movie! However, her chance to be a villain is overshadowed in a movie that doesn't know which angle to go with.
First, the movie is shown through the perspective of five high school teenagers who make bad decisions, hang out and have conversations, and talk about hooking up with each other. The usual teen flick.
Diane Silvers is terrific as newcomer Maggie. Out of the teens, Silvers was believable. She played the conscience of the group and had great reactions to horror.
Starring as her new friends, McKaley Miller (Haley), Corey Fogelmanis (Andy), Gianni Paolo (Chaz) and Dante Brown (Darrell) are given a chance to add to the story, but in the end, don't do much. A couple of them have a backstory, but it is eventually forgotten.
And then, the film decides to take a new direction about Ma's backstory and some of the adults who she attended high school with. Juliette Lewis (Erica) is incredible as Maggie's mom. In the midst of struggling to make good decisions, Lewis stops at nothing to protect her daughter.
Luke Evens (Ben) and Missi Pyle (Mercedes) also try to add to the subplot about Ma deciding to get back at her old high school peers for an embarrassing prank that happened in her youth. Aside from chilling sequences of revenge, it was still a confusing plot-line.
The theme regarding making good decisions was prominent in the first half, but the film decides to drop it. Although a sad backstory was created for Spencer's character, writers failed to answer the question of why Ma is so bizarre. Then again, making good decisions is important. Treat your peers nicely or they will come back and haunt you.
Writers missed an opportunity for a good movie struggling to come to terms with a concise angle. In the end, both subplots ended up in the movie, leaving viewers confused.
There are characters who don't make sense to the plot, too. Allison Janney makes a couple of brief cameos, but she is only there to bark out orders in a veterinarian clinic. And there is one character who feels out of place altogether and does not make sense to the plot. They were obviously there for a subplot that could have been executed better.
And one party-goer is present for a strange but funny reason. They pretend as if they've passed out at the party to avoid participating in drinking so they won't get in trouble with their parents. And the characters just ignore her! It still makes me laugh.
Either way, I still enjoyed the film and it gave me chills. Ma was suspenseful and it was fun watching Spencer's off-putting character send strange video messages and even dance the robot at one of the parties. The ending is chilling. Honestly, it's worth a watch to witness Spencer as a psychopath.