Jaws 2 - A Movie Review
'Jaws 2' is my favorite of the 'Jaws' sequels.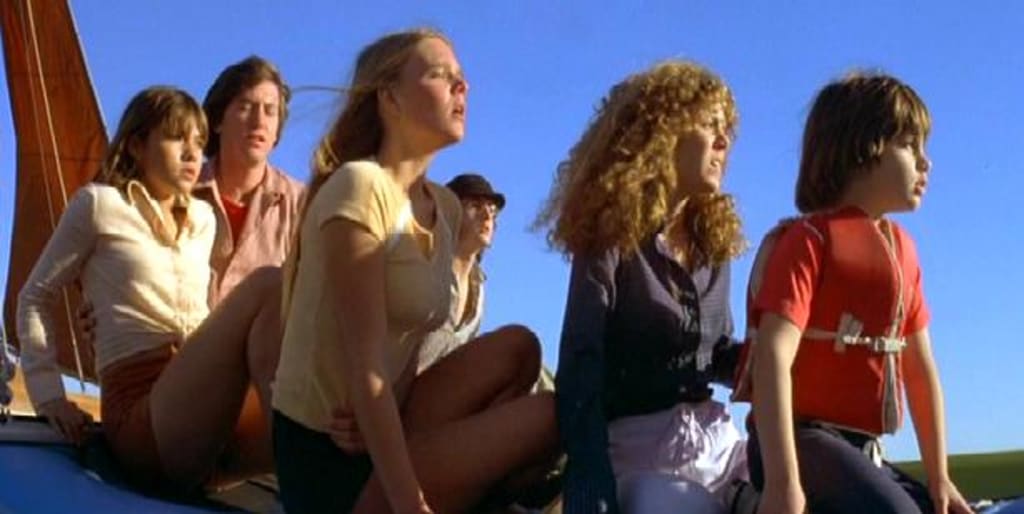 Just when you think it's safe to get back in the water we need another bigger boat.
Emerging back out of the ocean in 1978, Jaws 2 is a sequel to the 1975 classic. Chief Brody fears that another shark is back. Only this time - people won't believe him. Amity Island is turned into chaos once more as another shark attacks beachgoers.
Jaws 2 is my favorite of the sequels to Jaws. In fact, it deserves more hype. Jaws 2 is a suspenseful film with the best array of character development compared to the first film. The message continues to empower viewers to be brave in scary situations.
Roy Schieder returns to play his iconic role as Chief Brody. A detail that I never noticed upon any other watch of the sequel until now, is his growth in courage and standing up for himself. Based on his erratic behavior, you can tell the events from the first film affected him. Once more, Brody teaches viewers that anybody is brave.
Lorraine Gary and Murray Hamilton also return to reprise their roles. Gary is wonderful. This film gave her more of a chance to expand her role. I like how the film focuses on the dynamic between the Brody family. Though, the film should have gone through a better edit as an unfinished subplot between Ellen and her boss was left in.
I also feel like the dynamic between Brody and his oldest son, Mike was left without a conclusion. Clearly, they don't see eye to eye throughout the film. Instead of disappearing from the climax, Mike should have been a part of it. That would have given proper closure with his dad that we don't get.
I have never given a proper shoutout to Hamilton who made his performance authentic. He connected with the character. It's subtle, but he has also grown after the events from the last film.
Joining the cast of Jaws 2, Joseph Mascolo, Mark Gruner, Ann Dusenbury, Dary Dubin, Gary Springer, Donna Wilkes, Keith Gorden, Marc Gilpin, and an ensemble of teens and hysterical beachgoers. At times, some of the cast members, notably Wilkes, screamed too much which became annoying.
In my opinion, Eddie and Tina are the most underrated characters. This sequel to Jaws has more subplots that add a new layer of depth. Ann Dusenberry (Tina) especially did a remarkable job showcasing terror and hysteria. That is difficult to manifest.
Jaws 2 takes a teen angle. It's a character film. I liked their development the best, despite being the usual teen stereotypes after the usual teen dilemmas. Shoutout goes to Andy who had the best arc, becoming a leader. Jaws 2 centers more on a survival angle. If you are stranded on the ocean, this film is an example of how to overcome it.
Similar to the first film, The effects of the shark look menacing. I was on the edge of my seat when I heard the ominous tune. John Williams' menacing score does the trick. There were times when filmmakers could have achieved better tracking shots of the shark swimming through the ocean.
However, during filming, the actors playing the teens were actually stalked by a real shark! Filmmakers thought they were just acting.
Just like Spielberg, Jeannot Szwarc concentrated highly on character development and interactions. He studied how tough it is to work as a team, but we can achieve so much. Szwarc should have given the proper attention to all of the subplots.
Jaws 2 has a riveting climax. Don't list to reviews. I recommend that you watch this horror classic.
movie review
movie review
Writing has been my passion since I was 11 years old. I love creating stories from fiction, poetry, fanfiction. I enjoy writing movie reviews. I would love to become a creative writing teacher and leave the world inspiring minds.
Receive stories by Marielle Sabbag in

your feed