It Wasn't Always Easy Street: Norman Reedus Was Warned Not To Star In 'The Walking Dead'
As AMC's The Walking Dead returns as a ravenous corpse of walker wonder, fans are tooling up for the bloody "All Out War" saga in Season 8.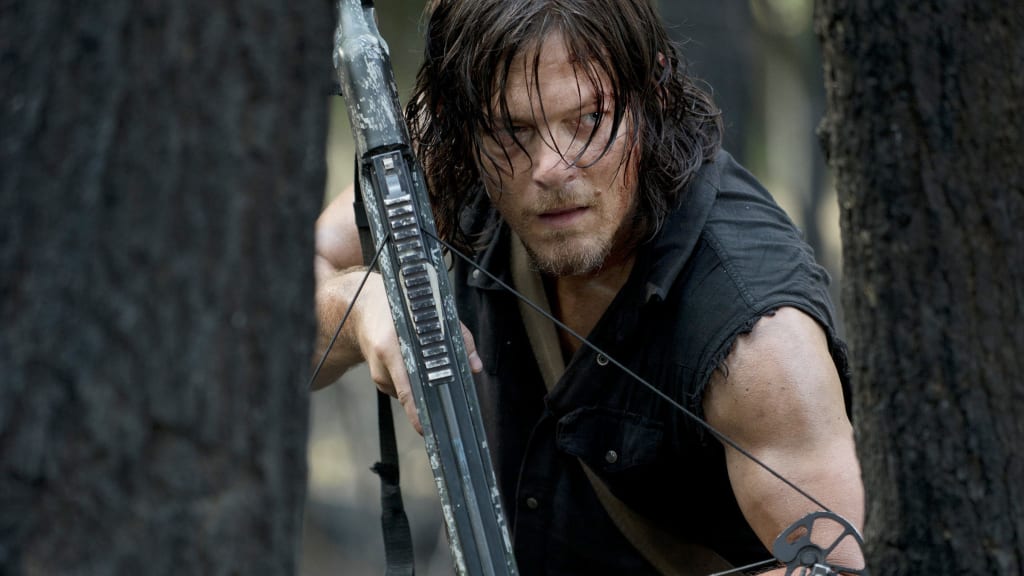 As AMC's The Walking Dead returns as a ravenous corpse of walker wonder, fans are tooling up for the bloody "All Out War" saga in Season 8. With more bullets and bodies than every before, Dead Heads are on eggshells to see who will and won't make it out of the climactic brush with Negan alive. Promising some major cast departures, we're already tipping several of the ensemble to leave the season in a body bag, but please network gods, don't let it be Daryl Dixon.
#NormanReedus has portrayed the leather-clad biker since Episode 3, but the star recently revealed that it all could've been very different. That's right, if you can imagine #TheWalkingDead without Reedus, that's because he nearly walked away from the part before the show had even started.
Appearing on Jimmy Kimmel Live, the 48-year-old was there to promote Season 8 of TWD, but also revealed how his time as Daryl almost passed him by:
"It was like one of those scripts you get and everybody's like 'don't do it.' Yeah, it was a stretch, I mean it was out there ya know, but I saw a guy looking for his family, that was the real story, and it paid off."
When asked by Kimmel who told him to turn down the part, Reedus replied "everybody." Thankfully, the gamble was worth it, and some eight seasons later, Daryl is one of the core cast alongside the likes of Rick, Michonne, Maggie, and Carol.
Given that the Dixon brothers don't exist in #RobertKirman's comic book series, they are undoubtedly two of the best creations to grace the zombie apocalypse. Looking back at Season 1 as a pair of slack-jawed racists, both Merle and Daryl went on to have some pretty redemptive arcs. Although a knife-handed Merle bowed out back in Season 3, Daryl has gone on to become a fan favorite and even has his own unofficial fan cry of "If Daryl dies we riot."
Away from the shackles of his hillbilly heritage, audiences have seen Daryl take on the mentor role of Beth, grow a close bromance with Rick, flirt with Carol to appease those Caryl shippers, and suffer on "Easy Street" at the hands of Jeffrey Dean Morgan's latest villain. What the future holds for Daryl remains to be seen, but fans have been promised that he's now out for revenge, and we can't wait!
Reedus has previously revealed how he fought early scripts that had Daryl as an amoral asshole, and it is ultimately this turn that has given us the lone wolf hero that we love today, but how much longer can it last? The Walking Dead has already promised that the show can move on past Rick Grimes as its lead, and the chances of anyone getting a happy ending on the show get slimmer by the season.
While it's hard to imagine a day when Reedus won't be flicking back his shaggy mane and revving his motorbike, the character's departure is almost a given at some point down the line. All we can hope for is that Daryl gets some sort of reprieve and is last seen riding off into the sunset as a Hell's Angel — well, we can but dream!