Hulu Horror Movies: 3 Do's and Don'ts
I wasted time watching the bad so you don't have to!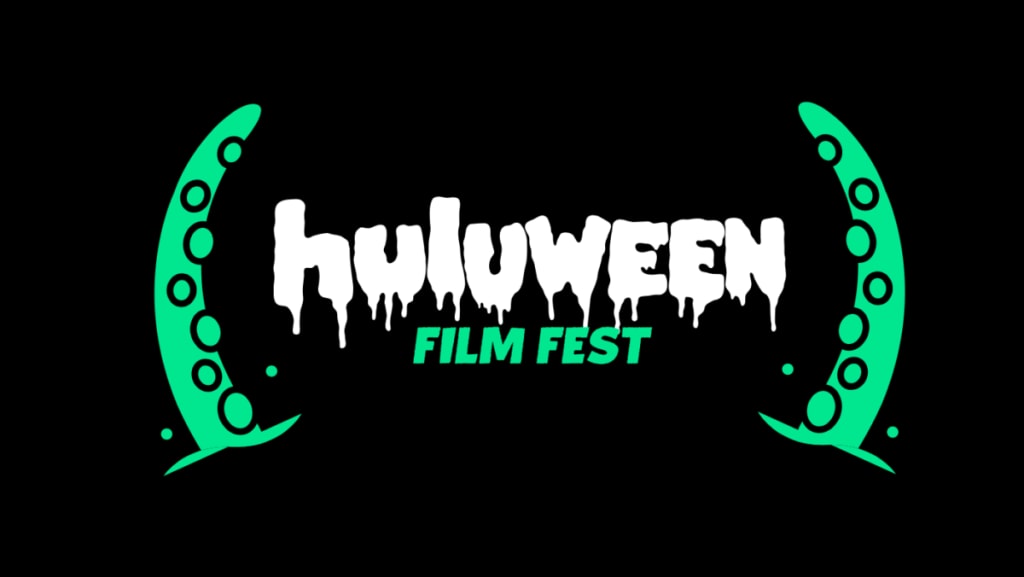 Huluween - The most wonderful time of the year!
With Halloween fast approaching, I've spent countless hours preparing myself for the scariest time of the year. This means pumpkin cookies, hot apple cider and horror movie marathons! And with Halloween looking a little bit different this year with quarantine, I want to share the best and worst horror movies to stream on Hulu to make sure you get in the spooky mood!
First, let's start with the movies you can skip.
1. Pet Sematary(2019)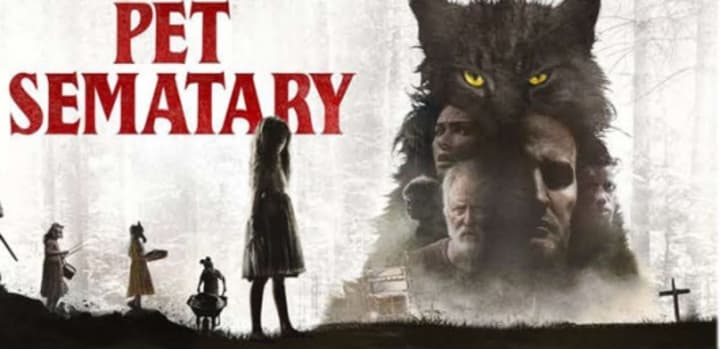 With a 58% rating on Rotten Tomatoes, I felt this movie could go either way. I'm a big fan of Stephen King classics, and I was hoping that the low rating was due to people solely comparing it to it's 1989 counterpart - safe to say I was wrong. The movie begins with Dr. Louis Creed moving his family into a new home. After coming across a mysterious burial ground, neighbor Judd shares information about the local landmark that sets off a tragic series of events. This movie started off promising, strange events creating a heavy atmosphere over the family, however it soon falls short of expectations. The writing feels half-assed, compromising the plot line of the movie. It feels like after the first quarter of the movie, they just wanted it finished. The ending was forced and rushed, creating a lack of resolution, not that there is usually much resolution in horror movies. Questions remained unanswered and overall, I felt dissatisfied with the whole thing.
2. The Houses October Built(2014)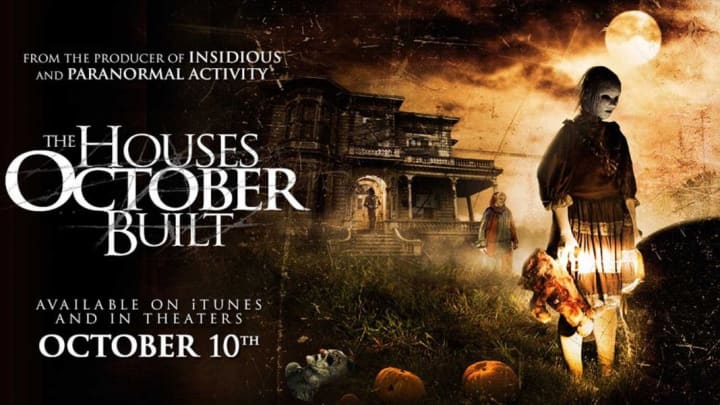 This movie was recommended to me by a few friends soon after it's release. I didn't get around to watching it until recently, and to say I was disappointed would be an understatement. The 5 or so years of anticipation dissipated very soon into me watching the movie. This movie is filmed from the point of view of a group of friends on the hunt for the most extreme haunted house in the United States. They live out of an RV and spend all their time trying to find the most extreme haunt. After beginning their search, they hear about a haunted experience that kicks competition to the curb. After hearing of this, they are stalked by a group of individuals leading up to a night of pure terror as they come face to face with the infamous underground haunt. Horror is a genre where low budgets can create epic scares, this is the case in movies such as Saw or Paranormal Activity. But in this case, the low budget created cheap and under performing scares. The ending, again, offers no answers and only creates an increased level of frustration with the writing and production of the movie.
3. The Remains(2016)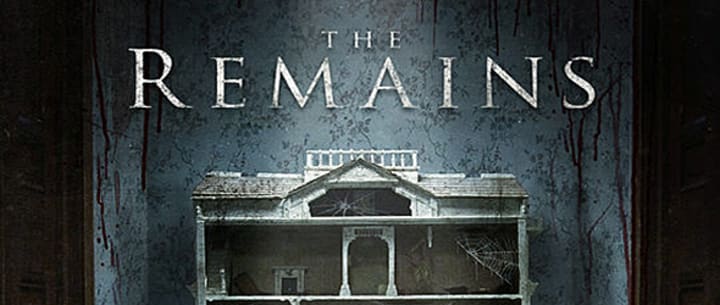 This is the one movie I truly expected to enjoy. The concept seems like it would be able to carry a riveting plot line and the characters give off a likable energy. The movie begins with a grieving widower and his three kids attending an open house for a suspiciously cheap The children explore the house, finding the attic. In the attic is a chest, filled with an odd array of what appears to be old heirlooms. As the movies go on, the children develop attachments to these items, as the spirits that inhabit these items grow in attachment to the children. This movie and the plot seem promising, although mildly cliche with the "suspiciously under priced mansion", it seems to check the boxes of a solid movie plot. But again, was I wrong. The movie not only skimps in terms of character depth, it skimps on the knowledge of spirituality and the practice of spiritualism in the United States. At one point, Tarot cards are demonized, even though the practice of Tarot reading has nothing to do with spiritualism or demonic spirits inhabiting a home. The ending is a cheat as well, and the "bad guy" throughout the movie feels like an incomplete attempt at an important character.
And now, the ones worth your time!
1. The Prodigy(2019) - !!Minor Spoiler Ahead!!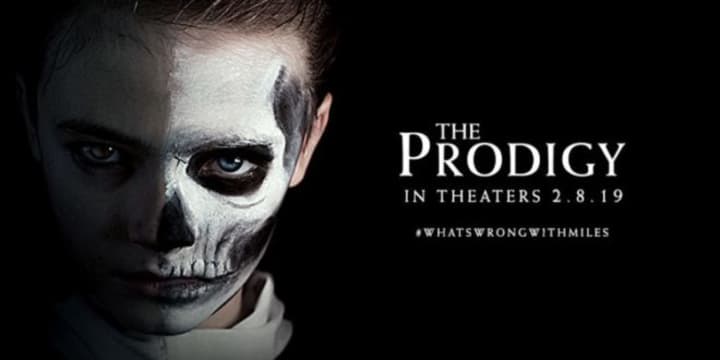 One night after watching one of the many horror flops, I wanted to "cleanse my palate" so to speak with a solid scare. I'd heard good things about The Prodigy, although I take recommendations with a grain of salt. I also find there are a lot of mixed reviews on this movie given it's writing does seem a little bit strange. The movie begins with a mother raising a son with amazing academic and behavioral skills. However around the age of eight, she begins noticing worrying changes in her son's behavior. A medical professional suggests he is suffering from the negative effects of a previous life - yes, reincarnation. But while most people are reincarnated from elders or children who never got a chance at life, Miles is a reincarnate of a deranged man with a grotesque obsession. I thought that the concept of this movie was interesting enough to make up for some of the writing downfalls. Quite a bit is given away at the beginning of the movie, making the "climax" seem slightly less exciting than it should be. But the performance of the main character Miles, played by twelve-year-old Jackson Robert Scott, is a reason to watch this movie on it's own. The ending suggests a longer story and leaves watchers fulfilled, but still wanting more.
2. Children of the Corn(1984)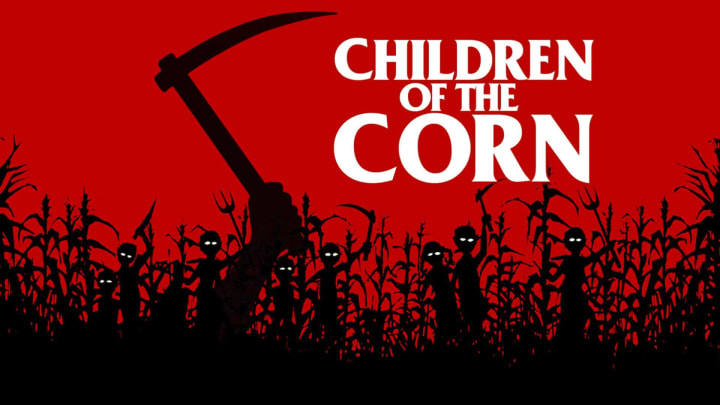 While I feel this one is mostly self-explanatory, I'll indulge those who have yet to see this cult classic. Yet another Stephen King marvel finds its way to my TV with Children of the Corn. A killer child cult in a rural town? Yes please! I found this movie horrifying as a child, though I've grown to enjoy it for things like the score, casting, and nostalgia. You'll find a fair share of people who think this movie is overrated and hyped, and maybe that's true. But in my personal opinion, the horror genre means more than gore, jump scares and special effects. This movie is about as simply creepy as it gets. The concept of a town full of children who believe anybody over the age of 18 should be killed is enough to scare anyone in their right mind. I wouldn't call this movie epic or the greatest horror of all time, but when looking for a movie that doesn't feel like a waste of time to cuddle up on the couch and watch on a fall night, it's a classic go-to!
3. The Blair Witch Project(1999)
This movie, again, garners mixed reviews from horror movie "experts" and hobbyists alike. But the overall consensus - watch it! Many have tried to imitate this staple with very little success. The plot begins with a group of filmmaker students hunting for proof of the legendary Blair Witch. The movie was presented as a true story, made up of the film found in the woods, the only thing left of the filmmakers. So many people confused this movie as a documentary, telling the story of the final moments of the students. People to this day will still believe that the film essentially created this legendary character known as the Blair Witch, even though the town of Blair and the story of an 18th century witch were both fabricated by the production crew. This movie not only created fear in viewers, but a fictitious legend that has no basis in documented history. It's amazing to me how a low-budget film will potentially re-write history for years to come and fill it with falsehoods that so many people were scared enough to believe as truth. Watch to see for yourself if the delusion is believable!
halloween
About the author
Disney blogger with a dark side
23-year-old blogger and photographer
Follow along with my misadventures - IG: @livinglikealesia
Reader insights
Be the first to share your insights about this piece.
Add your insights