"Haunted Castles" by Ray Russell
A Reading Experience (Pt.51)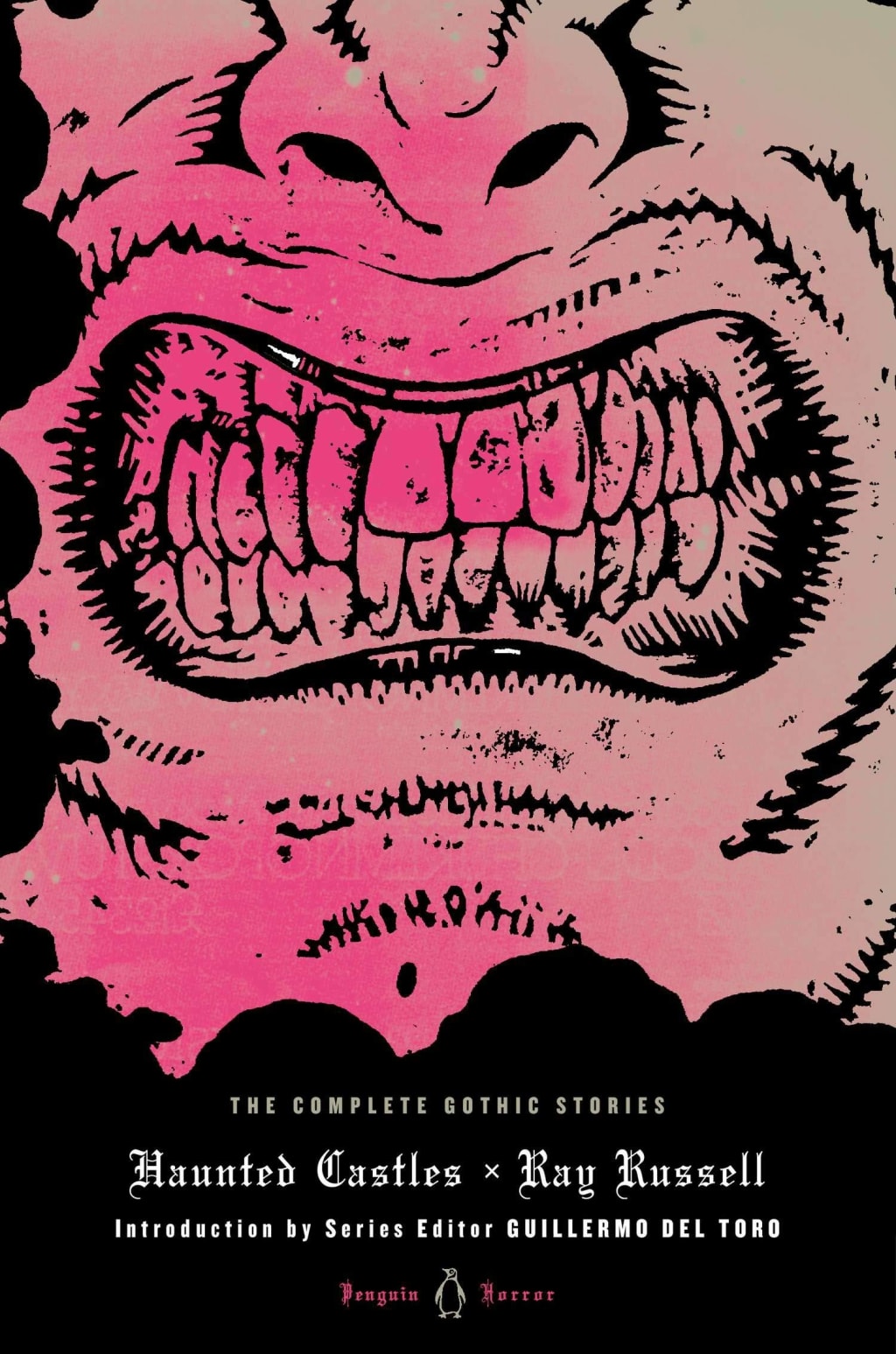 I first read this book as a teenager because I had found it amongst a bunch of 70s paperback horror novels when I bought Peter Straub's "The Throat" from the marketplace in my hometown (unfortunately, said book seller no longer is with us, rest his soul). But, my initial copy of Ray Russell's three-story collection was tattered, torn and definitely second-hand. It was missing the publication page and it was dusty and raw. When I went home, I put down the Straub book and got stuck into the Russell collection almost straight away. It was amazing but it also scared the living daylights out of me. It was absolutely terrifying and a gothic masterpiece. There was an obvious relation to older horror novels and gothic texts in Russell's attempt at showcasing the more dubious and deceptive side of human nature. But most of all what I liked about it is that when I came to re-read the book, I had actually completely forgotten about what I'd experienced the first time. I had a brand new copy which was published by Penguin and it was immaculate. I remembered reading the book but not what I had thought of it and so, sitting in the back of the car, on my way to the seaside, I re-read the whole thing. I ended up having a massive anxiety attack in the car because of the wide open spaces and since, I have constantly associated the book with being absolutely terrified. The book itself was not the initial reason for the attack but I think it may have contributed. Books can terrify me in ways that films only dream that they could. It just feels far more immersive when it is in a book and there are clear parallels between some of the stories in this book and older, wiser, darker books of our past - like Victor Hugo's "The Man Who Laughs" and a number of others.
My favourite and most memorable experience of reading the book, as I read in my diary from when I was fifteen, was reading "Sardonicus". This story often terrified me at night for ages because seriously, there is something quite disturbing about this book because of the psychological implications about the human condition. We have obsession and love used side by side next to the theme of horror, terror and most importantly, mutilation. This story is often considered more frightening the older you get and the more you would be into the experiencing the feelings of obsession and romance. However, Ray Russell's writing is often atmospheric and torturous, so rooting for the woman who is clearly trapped in a situation which makes for excellent reading but must be absolutely horrifying and abusive is often to no avail.
One of the best things about Ray Russell's writing is that it often feels older than it actually is. There is a definite style of the 19th century gothic touched with some very 20th century themes like the modern love story. Especially in something like "Sardonicus" we can see the torture and emotional abuse that characters not only inflict upon others, but also upon themselves. The doctor is one of those characters who often does not know which way to turn and when he does find out, there is another paradox which perplexes him and he is forced to choose between want and need, life and death and often even the way in which he sees right and wrong must be changed and morphed into something else to suit the more horrific circumstances he finds himself being forced into.
I would definitely recommend this to more people who love the 19th and 20th century gothic masterpieces. This one is three stories of lesser known horror stories and since many people know "The Case Against Satan" by Ray Russell they often overlook the shorter, more horrific and more torturous three stories about human mutilations and gore embedded with romantic and very personal tensions. They are definite masterpieces of horror and they are also horrific as hell. Whenever I read "Sardonicus" especially, I like to refer back to my copy of "The Man Who Laughs" by Victor Hugo and draw the parallels between the two.