Halloween Special: 100 Horror Films
A List in Celebration of this Special Season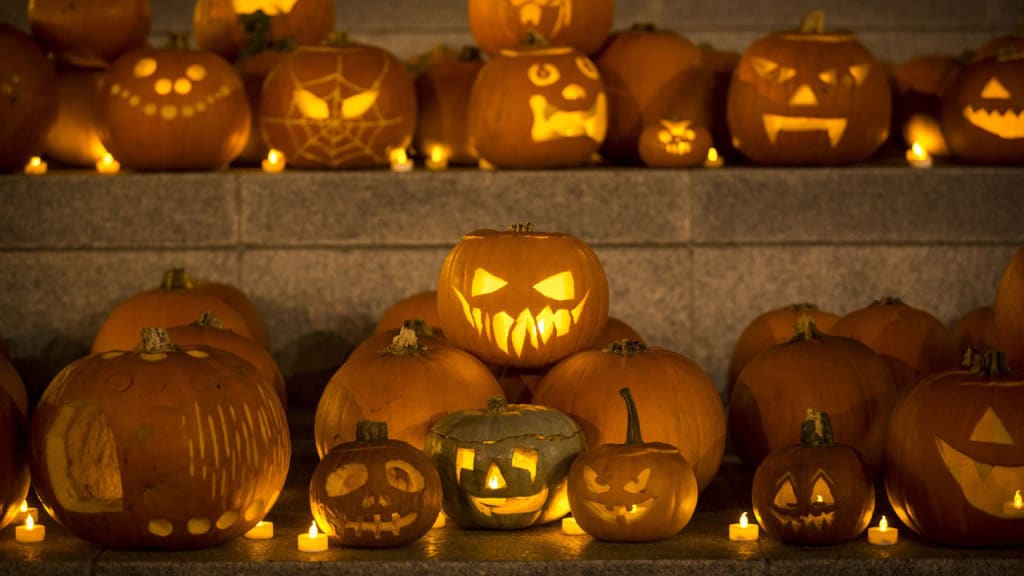 I love scary movies. Horror films have been my favourite genre for a very long time now because a lot of the older ones offer new and exciting perspectives on fear. During the 1930s, in Hollywood especially, there was a large increase in the amount of horror films being created, and then there was again almost twenty or so years later, and after that the world got Alfred Hitchcock's films as well. In the 70s there was a resurgence with films like The Exorcist and The Omen pushing the boundaries on horror film. Then there was the likes of Cronenberg's The Fly and psychologically challenging horror films like The Silence of the Lambs. In this list, I'm going to cover one hundred horror films that I love. They are in no particular order, but I will be discussing some memorable experiences that I have had watching some of them. You may also see that I am a Conjuring Universe Super-Fan...
This list is mostly for you to choose what you want to watch this holiday season, and hopefully give you some ideas for a great Halloween night in if you're not out trick or treating.
My personal favourites from the list will have an (*) next to them, and some will have a small explanation beneath. I will try to keep my explanations brief, but I love the fact that you have chosen my list to read today. I hope you enjoy reading it as much as I did making it.
1-10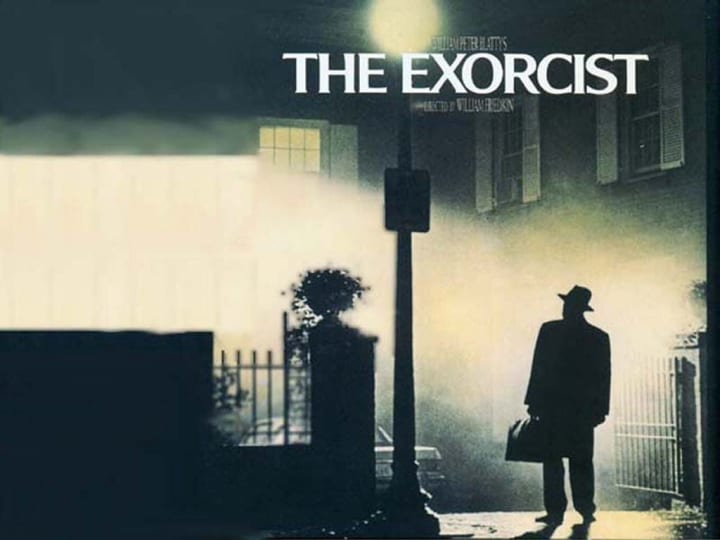 1. The Exorcist*
2. The Silence of the Lambs*
Fun fact: My mom is pretty scared of this movie purely because of that hissing noise that Hannibal Lecter makes. I find that fact actually pretty funny, but I love the movie, yes, even the hissing sound.
3. The Exorcism of Emily Rose*
One of my all-time favourite films ever, this one is a must-watch. I didn't really think it was horror, I would call it more thriller, but to know that it is based mostly on fact makes it really sad to think that the young girl it is about went through so much pain and agony before she died. At least she is now at peace.
4. The Omen
5. Drag Me to Hell
6. The Shining*
7. The Blair Witch Project*
I really enjoy this film. I actually watch it on a regular basis, because it is so different to the horror films that came out around it and it basically invented the sub-genre of found-footage horror. It is one of the most artistic horror films ever created, and if you're looking for something totally out there, then this film is definitely for you.
8. The Babadook
9. Interview with the Vampire*
One of my favourite films of all time, whether I'm doing a horror list or just a list of films—this one has to be in the top ten at all times. Interview with the Vampire is a film I have watched countless times for its beauty and its art. There is something incredibly gothic, fantastical, and incredibly dark and exquisite about this film. I love it so much that I might just watch it again after talking about it so much
10. The Fly
Yes, the Goldblum/Cronenberg one. I watched it once, and well, never again. Never... ever... again. To be honest, I watched it as a child mostly by accident, because it was just on the TV. I was utterly terrified by the concept let alone everything else.
11-20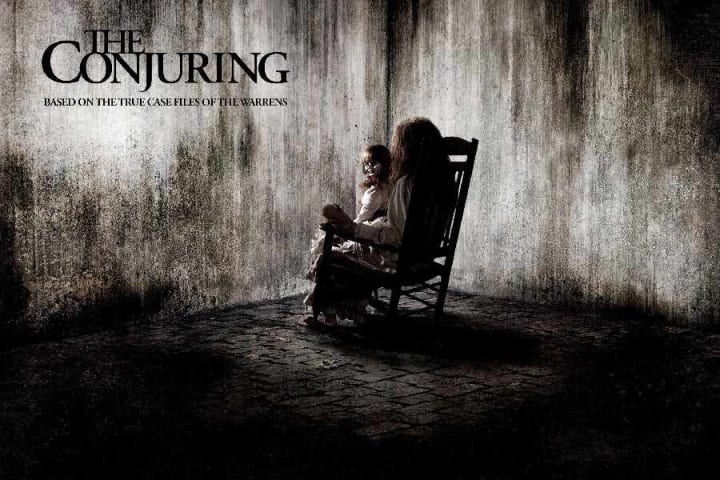 11. The Conjuring 1*
I remember watching this film around six months after it came out and thinking, "this is my damn film." And now I have watched it probably over 50 times, and I can honestly say it never gets boring. Absolutely never gets boring. It is such an achievement of cinema, I cannot describe how much I love it.
12. Insidious 1*
Again, another one of my favourite films. Interesting anecdote: I was at home by myself making dinner one night and I decided to binge watch all of the Insidious films (except The Last Key, because it wasn't out yet) all in one night. And my friends, that is what being home alone is all about. I absolutely and totally enjoyed myself.
13. The Conjuring 2*
Ah, yes, so out of the whole series this one is probably my favourite. I try to watch this film every Saturday if possible. Whether that be on the TV downstairs or in my bedroom, Saturday is Conjuring 2 day. It means quite a bit to me because it's very special, and I have analysed it over and over. Oh and not to mention, Valak is my favourite character from cinema ever. I absolutely love Valak (as you can probably already tell if you know me!)
14. Annabelle*
15. Annabelle: Creation*
16. Annabelle Comes Home*
17. The Nun*
I am not going to sit around and talk about this because seriously, if you know then you know. No sympathy for those people disturbing Valak, that's what you get for getting on my girl's nerves.
18. Insidious 2*
I used to teach this in film studies and the students would all laugh when the ghost lady bitch slaps the mom. That's really all I have to say apart from the fact that the music is a bloody achievement of everything that is good.
19. Insidious: Chapter 3*
20. Insidious: The Last Key*
21-30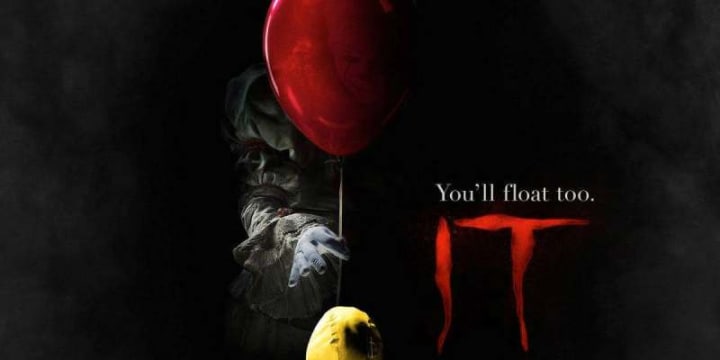 21. It*
22. Scream
23. Psycho*
I love this film so much. I watched it for the first time when I was very young but I'm not gonna lie, the smile at the end still sends a shiver down me. The way the guy smiles is really disturbing. It is literally the perfect film to watch with the lights off.
24. Halloween*
The 1978 classic is literally named after the holiday season, why would you not want to watch it? Also the 2018 film me and my brother went to watch in the cinema on Halloween. It was absolutely brilliant.
25. Evil Dead
26. A Nightmare on Elm Street*
27. The Witch
28. The Texas Chainsaw Massacre*
I'm not going to lie, I didn't find this film very frightening—my brother would never understand how I could watch that film whilst eating lunch, but it never really bothered me. The one thing I liked about the film was the way it was filmed. It had quite a mysterious filming technique that I hadn't seen a lot of in film. Especially the way light and dark were used for contrast. It was very clever.
29. Saw
30. The Ring*
31-40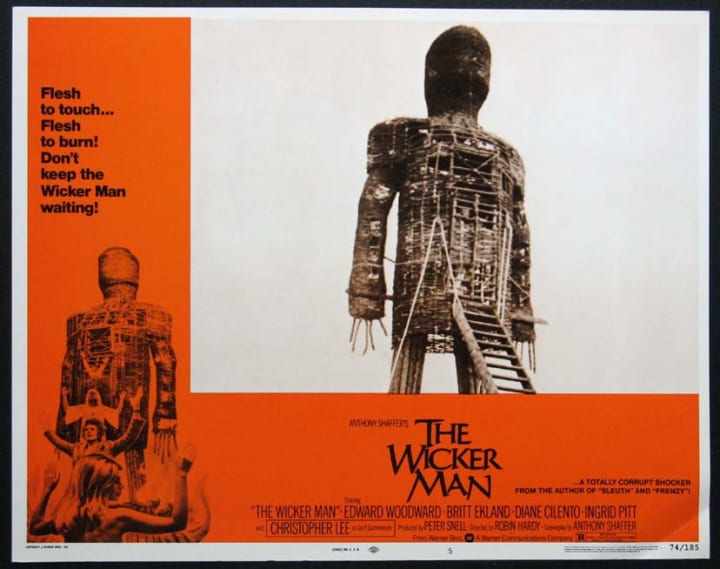 31. The Wicker Man*
I have no idea why I'm obsessed with this film. Not the new one with Cage, the old original one was the best. For some reason, I have read numerous books, and have many facts on The Wicker Man and have watched the film quite a fair few times. I don't know why it fascinates me, but it has for a very, very long time.
32. Gerald's Game
33. 28 Days Later*
34. Jaws
35. Nosferatu*
The 1920s classic of horror cinema, this film is such a grand achievement that every time you watch it, you should give it a standing ovation afterwards. If you don't, you're watching it wrong.
36. The Cabinet of Dr. Caligari*
I love this film, it has a special place in my heart as being one of my favourite silent films of all time. Now, I love silent films, but this one is absolutely brilliant in every way. The entire concept is enthralling and you can just see why they call it the greatest achievement of German Expressionism.
37. Evil Dead 2
38. The Others
39. Sinister*
40. An American Werewolf in London*
If you haven't watched this film, you haven't lived. It has such an incredible story, such an incredible execution and amazing acting styles that will either keep your concentration or make you laugh (because it is rather cheesy as well as being pretty good, to be fair). John Landis directs this classic, the same man who Michael Jackson called to direct his "American Werewolf" inspired "Thriller."
41-50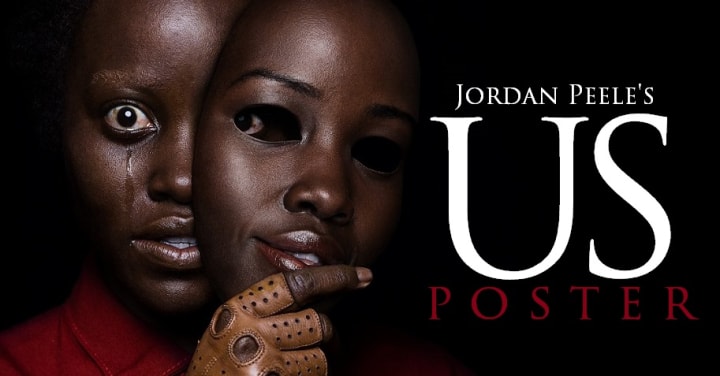 41. Us*
42. Get Out*
43. A Quiet Place
44. The Cabin in the Woods
45. Let the Right One in
46. Rosemary's Baby
47. Poltergeist*
48. Sinister 2*
49. Jigsaw*
I love the Saw films so much but this one has to be my favourite so far. I feel like it brings the whole thing to a cool climax whilst also retaining and almost impossible storyline. I love these films with all my heart and yet, my parents hate me watching them because my mom finds it disgusting.
50. The Grudge
51-60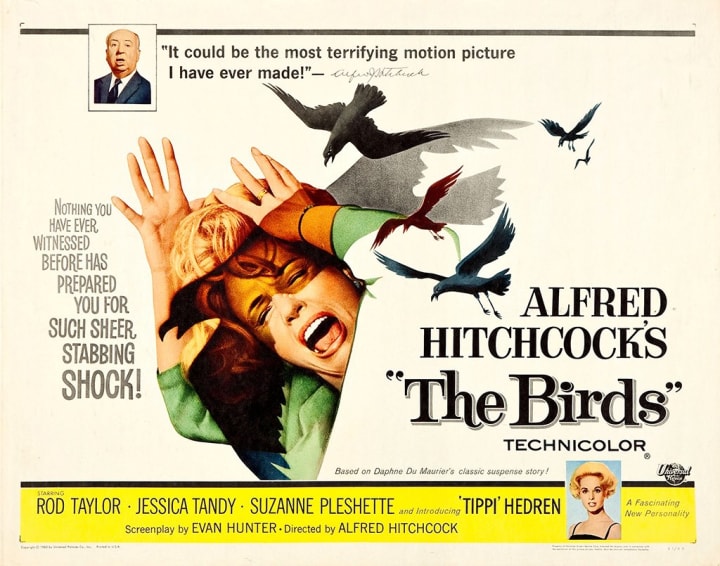 51. The Birds*
52. Carrie*
The old one is so much better in so many ways to the new one. I can't believe they remade that absolute classic so badly. If you're going to watch one version, make sure it's the one with Sissy Spacek.
53. Alien
54. The Hills Have Eyes
55. Suspiria*
This is another classic they should have left alone. If you're going to watch this one then please make sure it's the 1970s version, not the rubbish new one that they made for no reason whatsoever.
56. Nosferatu the Vampire
57. The Thing
58. The Fog
59. Jacob's Ladder*
I know many people, including a special friend of mine, who thought that this film was absolutely terrifying. To be honest, it may not be very frightening, but it is cinematically amazing. The sheer darkness of the movie is totally brilliant and the way it is achieved... I mean it must be seen to be believed.
60. The Sixth Sense*
My parents made me watch this when I was very young, I was probably about seven or eight and I didn't understand a damn thing that was going on. I wasn't scared, I was however—confused as hell. So, when I got older, I watched it again and again until I did get it. When I finally understood it, I decided that the best thing was the cinematography that is used to hide the twist ending throughout the film. Sheer brilliance.
61-70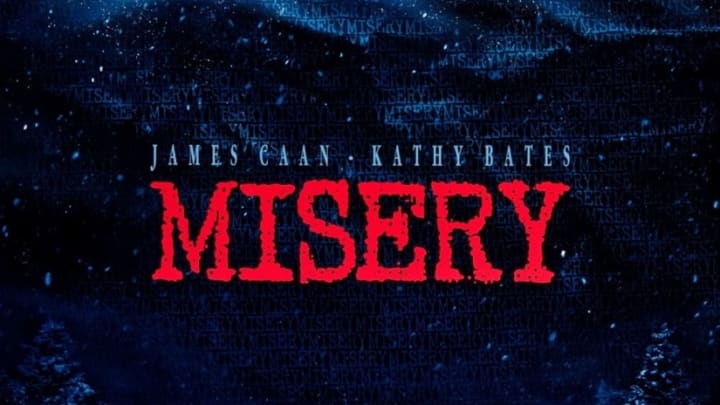 61. Misery*
62. Sleepy Hollow*
63. The Descent*
The ending to this film is pretty overdramatic, but the rest of it is quite cool. Do not watch this one if you have claustrophobia, please I do not want to be responsible for someone having a bloody anxiety attack.
64. Final Destination 1*
65. The Mist*
The concept and execution of this film was entirely silly, but it's a great film to watch with your mates if you want a bit of a laugh. Please, seriously believe me.
66. The Strangers*
This is another one I loved, but unfortunately the second one didn't really live up to the greatness of the first.
67. 28 Weeks Later
68. Final Destination 2*
69. American Psycho
70. Cloverfield
71-80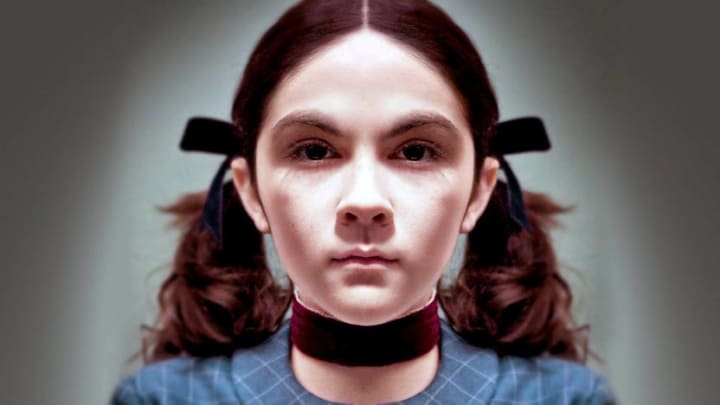 71. Orphan*
72. Final Destination 3*
This one is probably my favourite, because it was the first one I ever watched of the series and I watched it pretty damn young when it was on television and my parents switched it on. Oh, I was in love with the gore and the way people were dying and how it was all really silly. To be honest, my favourite death was probably the roller coaster, the guy at the gym or the girls that get trapped in the tanning beds.
73. It Follows
74. You're Next
75. Red Eye*
76. The Woman in Black*
One of my favourite films of all time again. This is a film I have watched so many times that people actually roll their eyes when I say I'm watching it again. I love the set up of the film, the olden feel, the storyline, and really I am just in love with Victorian-Style Ghost Stories. It is such a good film, I love it so much!
77. Lights Out
78. The Crazies
79. Oculus
80. It Comes at Night
81-90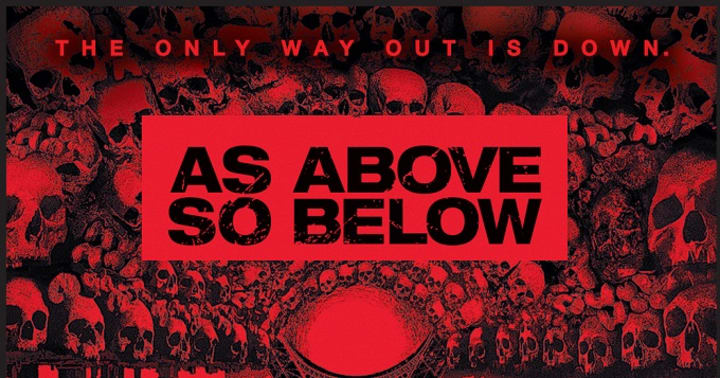 81. As Above, So Below*
82. Mama
83. I Spit on Your Grave
84. Rings*
85. The Purge*
86. The Purge: Anarchy*
87. The Purge: Election Year
88. Silent Hill
89. Deliver Us From Evil
90. The Vatican Tapes*
I remember looking forward to this film coming out so much that I could hardly contain my excitement. I would watch the trailers over and over, every single day and then, when the film did come out—it did not disappoint. It is pretty damn awesome and I love it.
91-100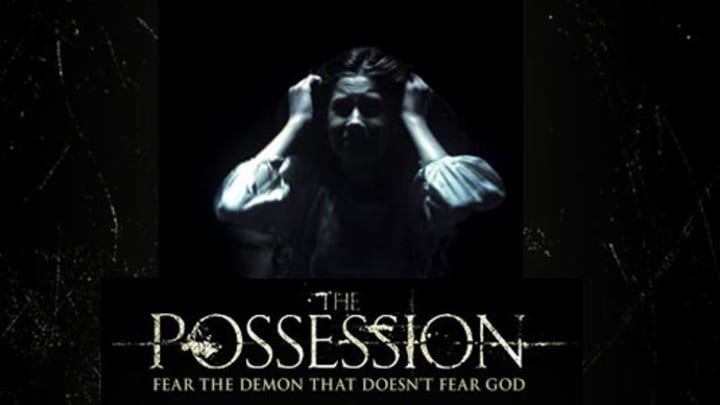 91. The Possession
92. The Last Exorcism*
93. The Devil Inside
94. The Last Exorcism 2*
95. The Amityville Horror*
96. The Rite
97. The Possession of Hannah Grace
98. The Crucifixion*
99. The Haunting in Connecticut
100. The Final Destination*
halloween
About the author
Film and Writing (M.A)
145K+ Reads on Vocal
IG: @AnnieApproximately
Pronouns: (she/her/hers)