From Clowns To Corpses: Celebrating Rob Zombie's Best Cinematic Creations!
Whilst we still attempt to take in all the bloodshed from 31's trailer, let's go back into the twisted mind of Rob Zombie and run down some of the best from his horror-filled rogues gallery.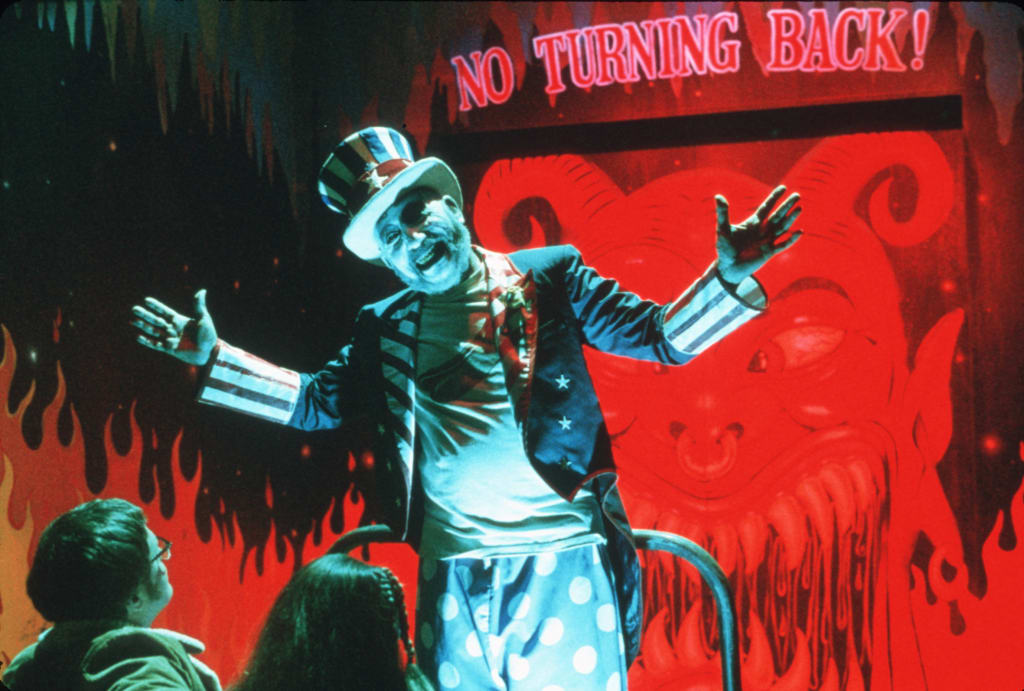 You have got to admit it, Robert Bartleh Cummings is no name for the father of grindhouse gore, but Rob Zombie...hell yeah! It looks like the musician-cum-director has done it again with the trailer for his film 31. Richard Brake's sinister turn in black & white has us thinking that his character, Dead-Head, could be the next Captain Spaulding (you'll meet him later). Whilst we still attempt to take in all the bloodshed from 31's trailer, let's go back into the twisted mind of Rob Zombie and run down some of the best from his horror-filled rogues gallery.
10. Heidi - The Lords of Salem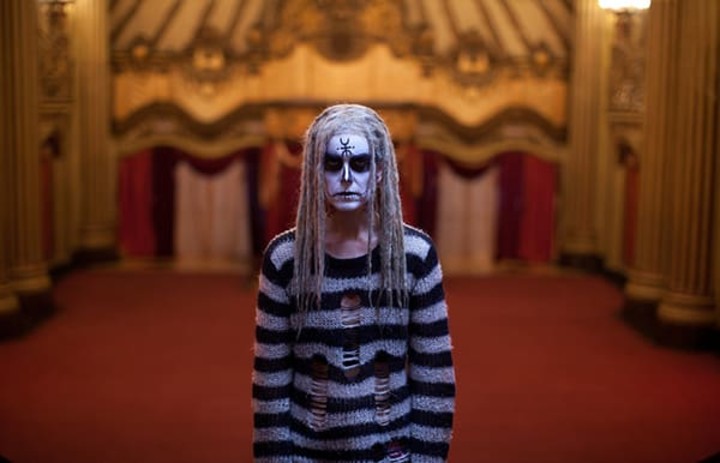 Probably Rob Zombie's least well-known work, The Lords of Salem swapped out Zombie's black comedy elements in favour of the classic jump scare tactics. Unsurprisingly, The Lords of Salem comes from the producers of Paranormal Activity and Insidious. Whilst The Lords of Salem was missing something that Zombie's previous work had, it did make the best use of his wife Sheri Moon Zombie. Sheri plays Heidi, a reformed drug addict/DJ with links to a 17th Century past in Salem. Surprise surprise, Heidi finds that her bloodline is cursed, and becomes involved with a coven of witches. The film ends with the disturbing image of Heidi atop a pile of naked audience members at a rock concert. We also see her giving birth to some satanic creature...even this was a bit much for a R.Z. film!
9. Dr. Satan - House of 1000 Corpses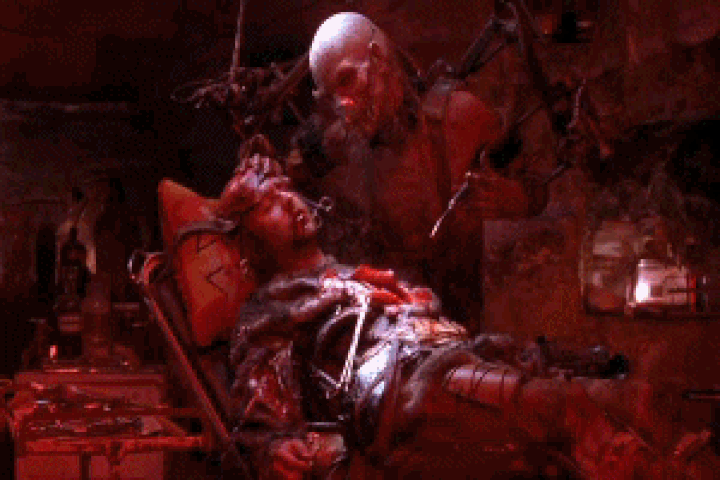 Not to be confused with the pulp magazine character from the '30s and '40s! Dr. Satan, a.k.a. Quentin Quentin Quayle, was a character that had such promise but falls into the category of just another urban legend. Dr. Satan was the catalyst of Rob Zombie's House of 1000 Corpses, but the inclusion of a supernatural element took the film from bloody-romp to downright ridiculous. Quayle interned at Willows County Mental Hospital, conducting unnatural experiments on patients to create super humans. Sid Haig's Captain Spaulding puts it better:
Now one of our local heroes, S. Quentin Quale aka Dr. Satan. Murderer, torturer, but most of all, master surgeon. Mr. Quale was an intern at Willows County Mental Hospital, nicknamed "Weeping Willows" for the never ending cries of pain. Through primitive brain surgery, Mr. Quale believed that he could create a race of super humans from the mentally ill. Vigilante justice prevailed; they took his ass out and hung him and that infamous hanging tree is no more than a stone's throw away from where ya'll's ass now seated. Then the next day, his body was found to be missing. Until today, no trace of Dr. Satan has ever been discovered. But then who knows...maybe he lives next door to you?
The final half of the film takes us into the bowels of the film's Firefly ranch and into the lab of Dr. Satan, where the gore really amps up. Disturbing sequences and cheesy gore mean we lose a lot of the genuine horror. Sorry to shatter your dreams; many fans (and even Zombie himself) speculate that it was all a hallucination...bummer!
8. Charlie Altamont - The Devil's Rejects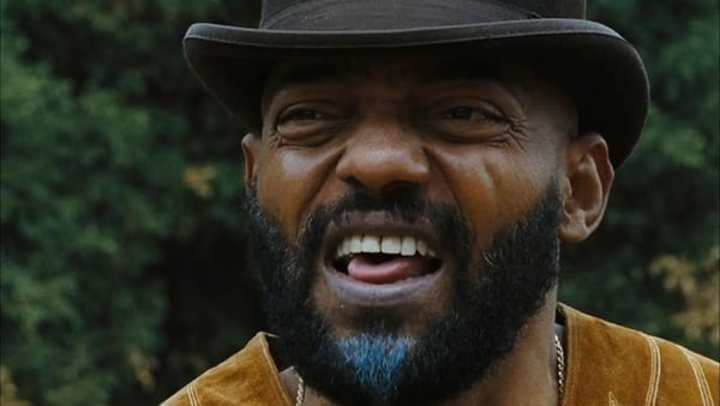 Under the alias of Wolf J. Flywheel, Ken Foree battled for screentime with Sid Haig for who was the funniest psycho in the House of 1000 Corpses sequel, The Devil's Rejects. Foree plays the pimp/brothel owner in a role seemingly written for Samuel L. Jackson. Charlie harbours a group of criminals on the run, known as the Devil's Rejects. Adoptive brother of Haig's Captain Spaulding, Charlie encapsulates your stereotypical pimp. Whilst not the most P.C. character in Zombie's universe, who the hell is?
You accusing me of f*****g a chicken, motherf****r?
I mean lines like that don't just write themselves do they? Interestingly did anyone spot The Hills Have Eyes's Michael Berryman working at Charlie's brothel? Charlie does sell out the Firefly family to obsessed Sheriff Wydell, but redeems himself by returning in the finale to save the tortured killers. He meets a sticky end on the wrong end of an axe!
7. Fu Manchu - Werewolf Women of the S.S.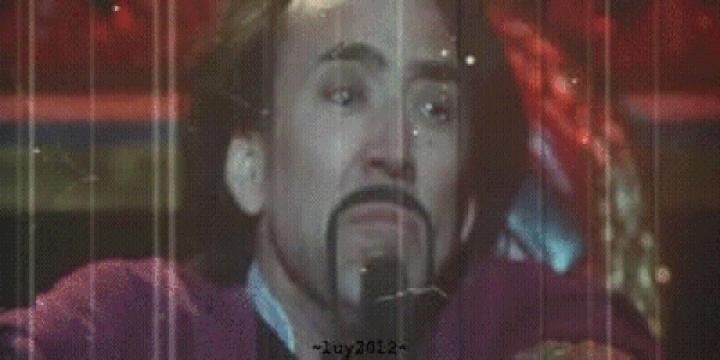 Why oh why did the dream of Nicholas Cage playing Fu Manchu never become a reality?! If Machete deserves three cinematic trips, then surely someone somewhere can find it in their sick minds to bring Werewolf Women of the S.S. to our screens. Airing as one of the 'fake' trailers in front of Grindhouse, Werewolf Women of the S.S. saw Cage play the Asian supervillain, complete with elongated talons and tyrannical cackle. Cage was clearly channelling his Castor Troy days from Face/Off, and the fact the film never became a full feature is a travesty!
6. El Superbeasto - The Haunted World of El Superbeasto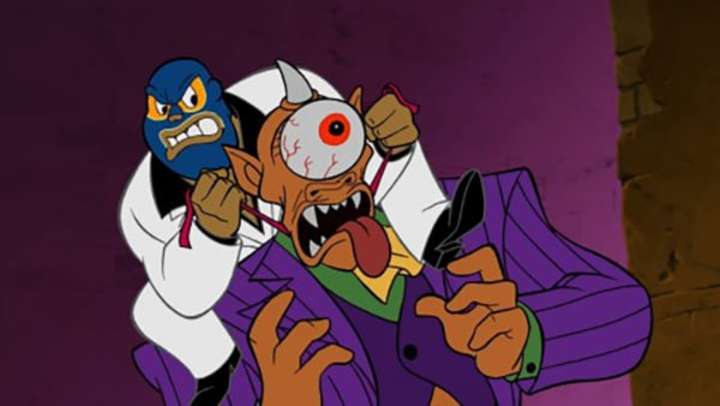 A serious case of WTF, The Haunted World of El Superbeasto is the cartoon adventure that you know your mommy would never let you watch. Zombie himself called it an "R-rated adult/monster/sex comedy". El Superbeasto (Tom Papa) is the masked Mexican wrestler who teams up with his sidekick sister to stop the forces of evil, in a mythical place known as Monsterland. Including ideas of Werewolf Women of the S.S. and Dr. Satan, the film is a trippy adventure starring Papa, Sheri Moon Zombie, Rosario Dawson and Paul Giamatti. Akin to Ugly Americans, The Haunted world of El Superbeasto is a must watch for Zombie fans, showcasing Tom Papa at his best. As the titular character, Papa makes clever cultural observations like his own stand-up routines. It may not be Zombie's finest work, but it is one of his smartest ideas.
5. Sheriff John Quincey Wydell - The Devil's Rejects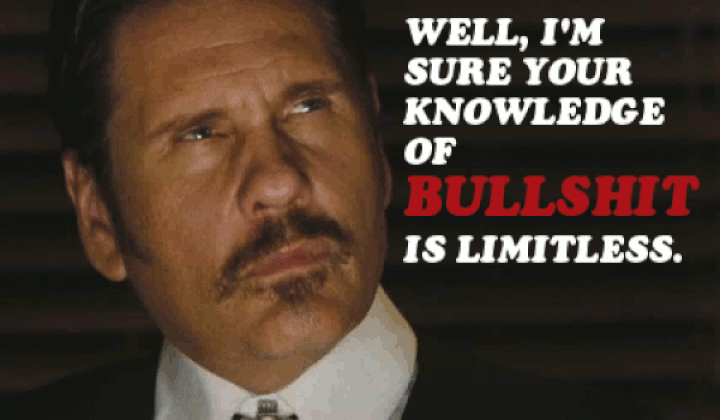 In House of 1000 Corpses we met George Wydell, the bit part County Sheriff, but in The Devil's Rejects we learn that this brother isn't your typical law enforcer. After the first Wydell brother met a fate similar to Richard Farnsworth in Misery, Rejects opens the door to the badass brother, John Quincey Wydell, played beautifully by William Forsythe. He is the new Sheriff in town, who becomes a lawless vigilante. The scene where he interrogates Mama Firefly is one of the standout scenes from Rejects, and ultimately what takes Wydell away from your stereotypical film sheriff is that (in typical Zombie style) he loses his mind. Sealing his own fate, Wydell completes a finale stand-off, stapling pictures of the Firefly family's victims to their chests, whilst setting fire to the ranch. Sadly, he has his neck snapped like a chicken and it is R.I.P. to both the Wydell brothers.
4. Dr. Samuel Loomis - Halloween/Halloween II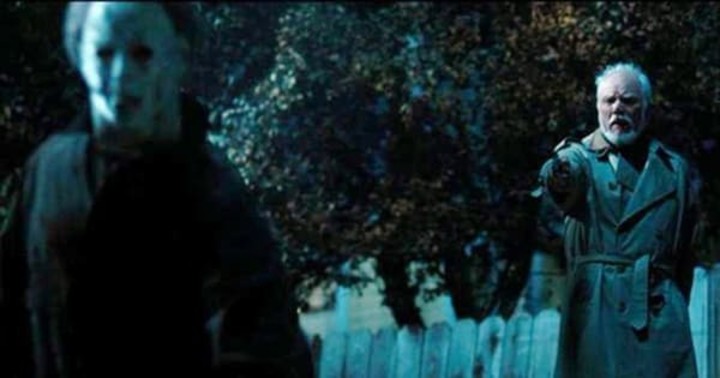 Recasting Dr. Samuel Loomis would be like recasting Elm Street's Nancy *ahem* Samuel Bayer *ahem* - it just shouldn't be done! When casting came for Rob Zombie's 2007 reboot of the Halloween franchise, we could think of no one better than Malcolm McDowell - as A Clockwork Orange's Alex DeLarge, McDowell was no stranger to screen horror! He had big shoes to fill though; Donald Pleasence was the ultimate Loomis and played him in five of the franchise's films (that is impressive survival odds); we will pretend that Tom Kane never provided the voice for Loomis in Halloween H20. Thankfully McDowell brought the same fatherly wisdom to the role, but with his demise at the end of Halloween (2007), it looked like McDowell would bow out after just one film. As a fan, it was certainly a buzz to hear that in 2009, McDowell would be back for Zombie's sequel. This time though it really was curtains for Loomis, and we will never know if he did survive...Zombie didn't get his hands on a threequel.
3. Michael Myers - Halloween/Halloween II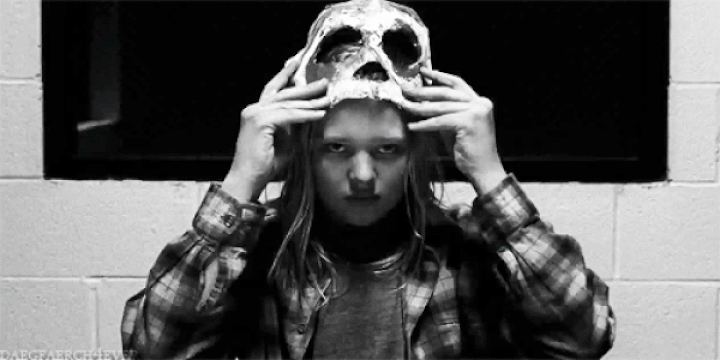 Returning to Zombie's take on the classic, the director succeeded in doing what no one had been able to do before - humanising Michael Myers. Seeing Daeg Faerch play the chubby child version of the famed killer almost (ALMOST) had you feeling for one of cinema's greatest villains. Whilst some could argue that hearing Michael speak detracts from the history of the character, you can't argue that Zombie's Halloween films gave us an insightful back-story. The scenes in Halloween II of Michael's asylum room show that somewhere beneath the paper mâché mask, a real boy still lived. Zombie aimed to reinvent the character, and he certainly did that!
2. Baby/Otis B. Driftwood - House of 1000 Corpses/The Devil's Rejects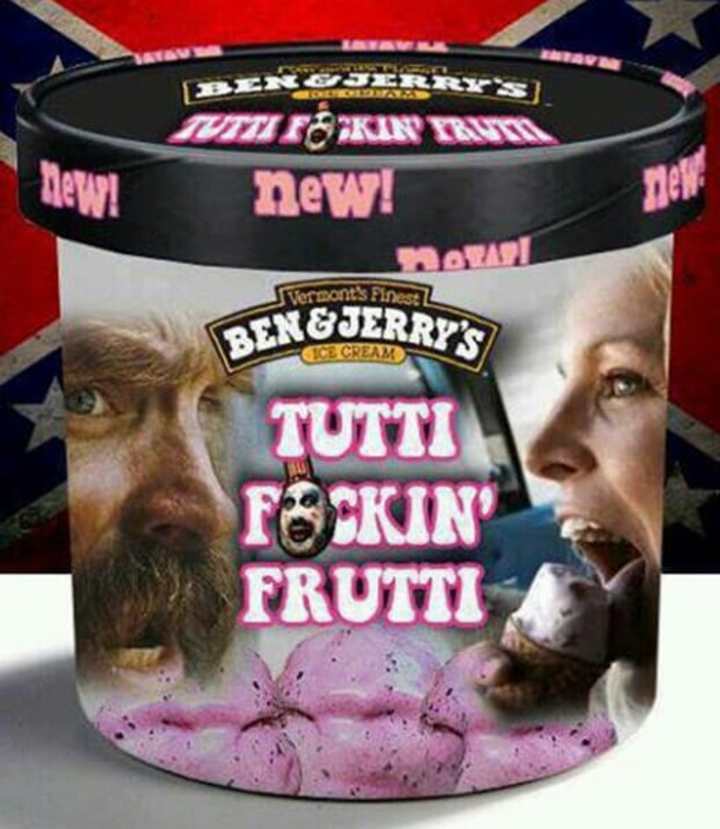 It would be too hard to separate the Bonnie & Clyde of the Rob Zombie world, so why bother? The Devil's Rejects succeeded in fleshing out the characters we first meet in House of 1000 Corpses. Bickering partners in crime, both Otis and Baby escape the attack on the Firefly ranch in the film's opening. From there on out, the film revolves around the murderous duo as they head cross-country to safety. Clearly unable to ditch their bloodlust, the two hole up in a sleazy motel whilst they wait for Sid Haig's Captain Spaulding. The two make the list alone for their hilarious 'tutti fruity' conversation. Forming two-thirds of the Rejects trio, Baby and Otis are narrowly pipped to the post of Zombie's best character by...
1. Captain Spaulding - House of 1000 Corpses/The Devil's Rejects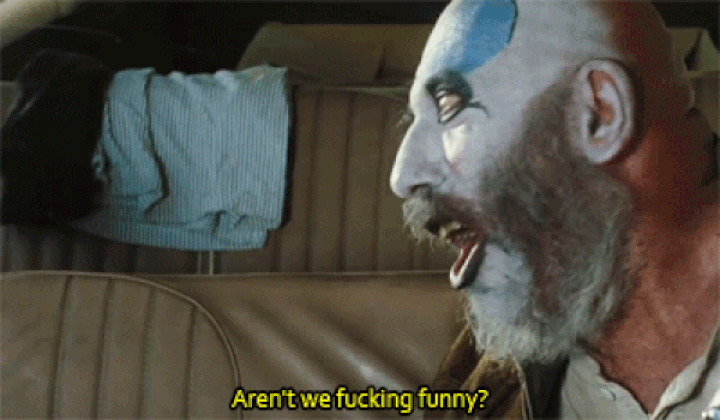 A comedic version of Pennywise, there really could be no other than Sid Haig's Captain Spaulding topping the list of best Zombie creations. The overweight hick with a penchant for 'clowning-up', Captain Spaulding dominated 1000 Corpses and Rejects as we watched Haig's maniac clown grow from minor addition, to full-blown psychotic patriarch. The foul-mouthed clown was perhaps the most unpredictable of characters that we met across the two films, and has one of the best cinematic farewells since Thelma & Louise! Set to Lynyrd Skynyrd's "Free Bird", seeing the Firefly clan go down in a hail of bullets as they drive a cadillac full force at a police line, was near perfection. We had hoped that somehow Spaulding had survived, and that 31 would have been a third outing for Sid Haig, but alas we will have to do with Richard Brake instead.
So there we have it, the mad world of Rob Zombie proves that he ain't 'clowning around' when it comes to vomit-inducing gore. With wig-wearing aristocrats, horror mazes, and YES, more clowns, 31 is certainly set to continue the trend of Rob Zombie's twisted world. All we need now is another Captain Spaulding outing and Mr. Zombie can retire happy!