Frightening Flix
The Best and the Worst Thrills on Netflix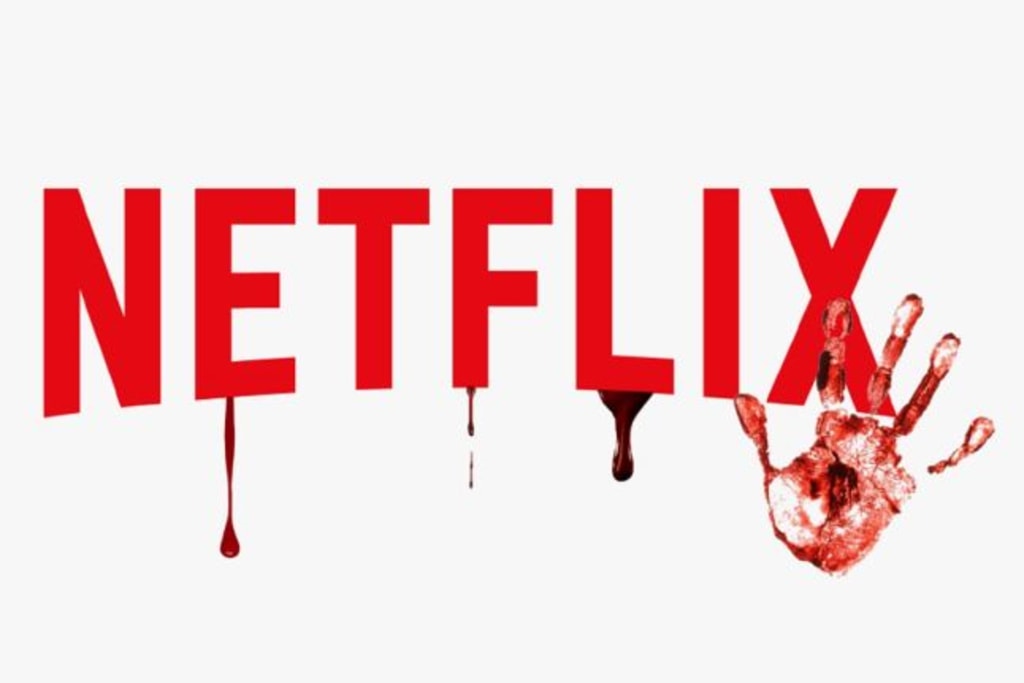 Netflix has spent the last few years refining their horror selection - with great success!
With so many streaming platforms offering their own twist on this spooky season, it can get overwhelming deciding which scares are worth your time. Well, lucky for you, I'm a fan of horror movies and have quite the bit of time to waste during the self-isolation season. I've been a horror fanatic since my childhood, and while I've seen my fair share of good horror films, I've had my share of poor ones as well. So this season, I've decided to save you some time and show you the best and worst movies on Netflix to get your sinister fix.
Let's start with the ones not worth your time.
1. Would You Rather(2013)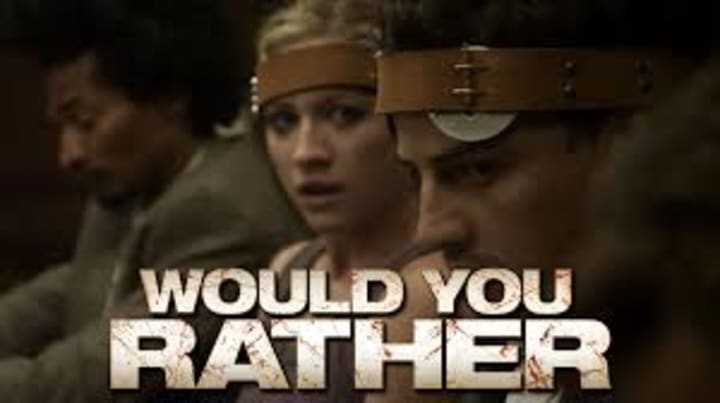 This one may leave me in a bit of a hot seat, but I said what I said! The concept of this movie is intriguing, I'm not going to lie. It expresses the rawest form of human nature and self preservation. This movie takes a game so many of us played as children and distorts it to fit the maniacal desires of a sadistic man. I feel the plot is rather self-explanatory - a game of would you rather turns terrifying when adults are forced to make dangerous and life-altering choices. Everyone is left fighting for their life and sanity while a vile man gets off on the pain. I watched this movie with a friend of mine who shares my horror obsession. And while we could both acknowledge that the concept was there, the performance of the actors and writers fell short of expectations. This movie relies heavily on guts, gore, and pure cringe to make it a success. And while, yes, it's scary, there is no curiosity, intrigue or imagination that usually defines a strong horror flick.
2. The Open House(2018)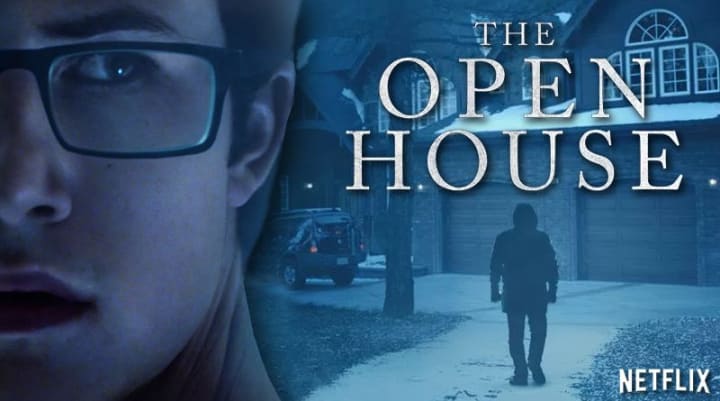 I would first like to express my sincerest apologies to Dylan Minnette. His acting and music career extend far beyond this movie, but this film put a bit of a dent in my opinion of him. It came across my recommended page, given all the similar television I watch, and the idea of a thriller about a real estate open house just sounded a bit too… unique to pass up. The movie begins with a mother and her teenage son moving into a house while she tries to sell it. They become overwhelmed when events begin happening that threaten their very lives. Sounds like a simple enough plot, right? NO! Imagine you just woke up. Taylor Swift is serenading you at the end of your bed while your dog, dressed in a hula skirt, reads Where the Red Fern Grows. Your hair is magically turned purple and your spouse, sleeping next to you, has been replaced with Chris Pine. That makes no sense, does it? Not sure what was going to happen next? Ends abruptly and with no satisfaction? Well that's how this movie feels. There is so much confusion and misleading done in this movie, it felt entirely like a waste of time. This film brought no satisfaction and was a complete let down, tragically.
3. Demonic(2015)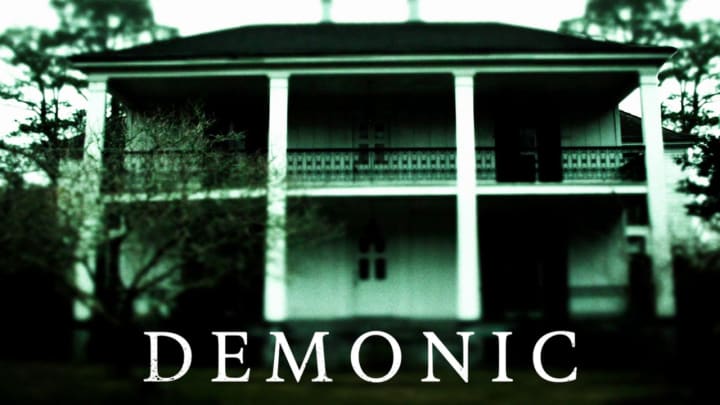 This one was a hard one to decide. In recent years, Netflix has refined their horror selection to include some amazing features, and while I used to be a fan of Demonic, I've come to find that the longer I let it settle, the less satisfied I feel with it. The story begins with a group of friends investigating a house where a deadly event had taken place years earlier. The friends attempt to summon the restless spirits that reside in the home, with deadly consequences. A police and a psychologist arrive on the scene to find five dead, and a shocked survivor, reeling from the events that preceded. James Wan, although a skilled storyteller, falls short of expectations in this film. You may know him from his other projects such as The Conjuring, Insidious, or Saw. The writing in this movie is good, but leaves far too much for the watcher to interpret. A dissatisfactory ending leaves much to be desired, and with a complicated story to follow, this movie leaves you confused and needing more explanation. The multiple points of view in this movie can be confusing to viewers, and while I love a movie that leaves me wanting more, I wanted too much, that no amount of imagination could fill. Overall, not the worst movie I've ever seen, but it wasn't productive and didn't feel like an enjoyable use of my time.
And now, for the best!
1. Sinister(2012)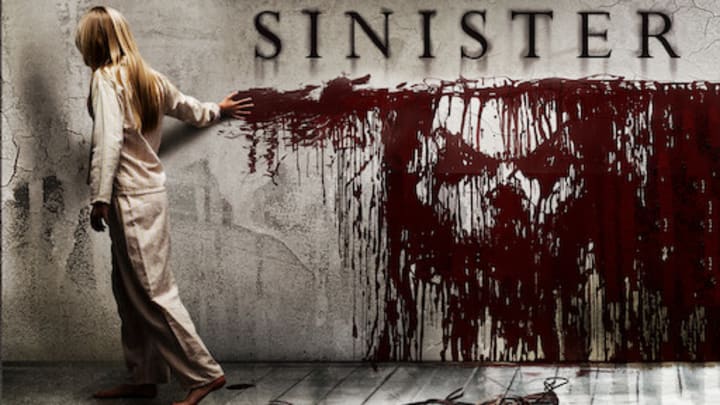 Where to begin! This has been one of my favorite horror movies since its release in 2012. The combining of a true crime and thriller film creates a concept comparable to very few movies, at least, ones that have been done well. The movie begins with true crime author Ellison Oswald moving his family into a house that was the scene of a grizzly murder - the subject for his next book. Desperate to regain notoriety and recreate his past successes, he delves into the mystery surrounding the family's tragic demise. In his investigation he comes across films, seemingly showing the family's final moments. Throughout his hunt for the truth he realizes that his desperate search may have put him and his family in serious danger. This movie is not only captivating from a true crime standpoint, but a horror one as well. The movie's co-writer was inspired in part by The Ring with the movie's obvious "snuff film" implications. Overall, this movie is a must watch. Beware of some difficult concepts, including some potentially triggering moments. Videos depicting death with a fair amount of gore and gruesome details are a large part of this movie.
2. The Autopsy of Jane Doe(2017)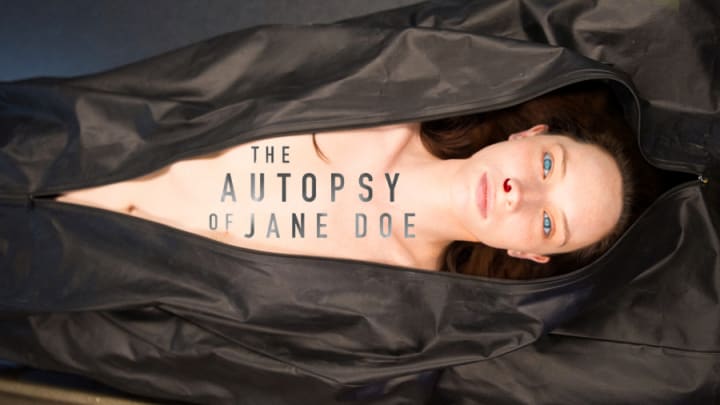 This is a movie that will keep you confused and on your toes in the best possible way! I've rarely fallen in love with characters in a horror film the way I did with The Autopsy of Jane Doe. The father son duo of morticians provides comfort and lightens the feel of a heavy film. The movie begins with a routine night, until officers bring them a case unlike any other. A girl found, her body just keeps adding layers to the mystery. The movie is presented beautifully and intimately, with a small cast of characters you can easily grow fond of. The build up in this movie is impeccable, and while the ending isn't what I had hoped for, I can't deny that I was captivated until the very last moments. In a world where new horror concepts are rare and writing quality continues to decline, this movie gives me everything I could ask for and more with terrifying twists and uncertainty around each corner.
3. As Above so Below(2014)
This is a movie I contemplated putting on this list. Not because it's a bad movie, but I don't count it on my personal list of favorites. That being said, it should still be on the list of movies to watch for every horror fanatic! This film sets place in the Paris catacombs as a part of a search for the greatest archaeological find of modern history. It follows a group of young adventurers, followed by a single camera man, as they attempt to uncover the secrets of this underground marvel. They enter the catacombs seeking treasure, but end up with more than they bargained for - not in a good way. This movie checks a lot of boxes for a good horror flick. It has an intriguing plot line, always keeping viewers on their toes. It explores the mysterious Paris catacombs, a real life marvel that raises so many questions for so many. The characters are interesting, creating a relationship with the viewer that pushes them to continue watching. This movie succeeds in making you feel like you are a part of the adventure, and ensures that you feel the same suspense and discovery as the characters. The filming is obviously low-budget, but doesn't feel that way. The production feels high quality, as does the writing in this film. My only critique is, while this movie does qualify as a horror/thriller, it provides few moments of true terror. But, nonetheless, it provides an excellent watching experience full of excitement!
movie review
About the author
Disney blogger with a dark side
23-year-old blogger and photographer
Follow along with my misadventures - IG: @livinglikealesia
Reader insights
Be the first to share your insights about this piece.
Add your insights