'Doctor Sleep' REVIEW—Perfectly Executed Sequel
No spoilers!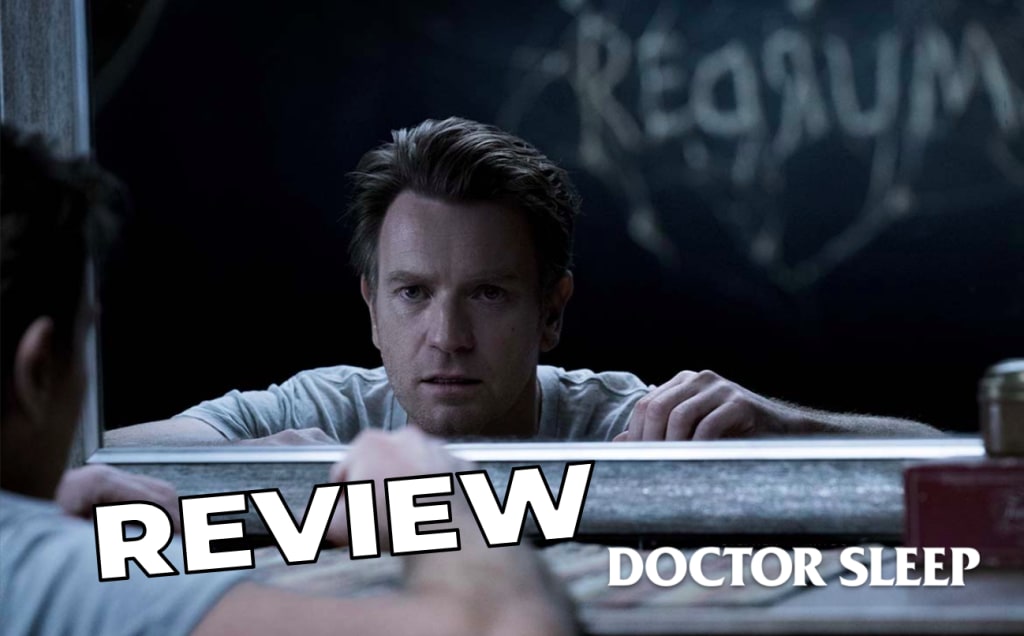 One of my most anticipated films of 2019 is about to be released, and I was able to catch this at a special early access screening for the film where I got to watch it a couple days before its wide release, and I am ready to talk about this damn movie.
Here we go!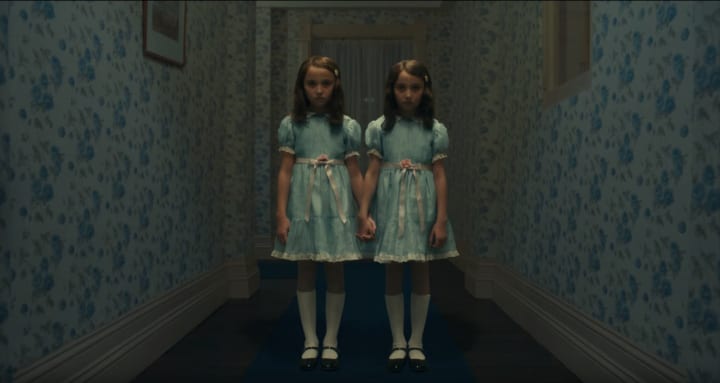 Doctor Sleep is a psychological horror film written, directed, and edited by Mike Flanagan, the man who brought us The Haunting of Hill House and Gerald's Game.
This movie is a sequel to my favorite horror film, The Shining, and it stars Ewan McGregor as an adult Danny Torrance who comes across a teenage girl who shares his ability to "shine", as a cult led by the cruel Rose the Hat attempts to steal their powers.
Now, when I went into this early screening, I didn't want to set my expectations too high given that The Shining is one of my favorite films ever made, and I wasn't expecting Doctor Sleep to be as good as the original. And in my opinion, it's not. Nevertheless, this was an amazing film.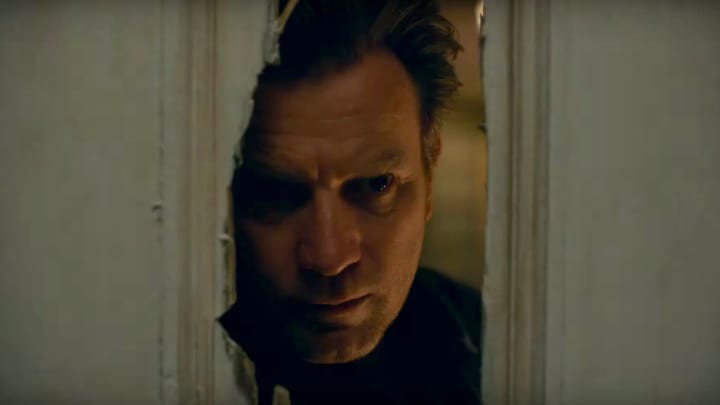 It would be unfair to spend a majority of this review comparing it to the original film because despite this being a sequel to The Shining, the two films are very different in their stories and the way they are approached, with The Shining being a very claustrophobic thriller and Doctor Sleep feeling more like a science fiction film.
Flanagan's task when making the film was also monumental, as he needed to adapt Stephen King's novel while also making it a continuation of Kubrick's 1980 film which changed a lot from its source material. He needed to appease both King fans and Kubrick fans and he does so excellently.
The film's story is very good. It's a very different type of story from the original film and has a larger focus on the shining instead of actual ghosts. I loved it, it was consistently interesting in the way it was told, and even though it doesn't have any particular inciting incident, the film is riveting from start to finish.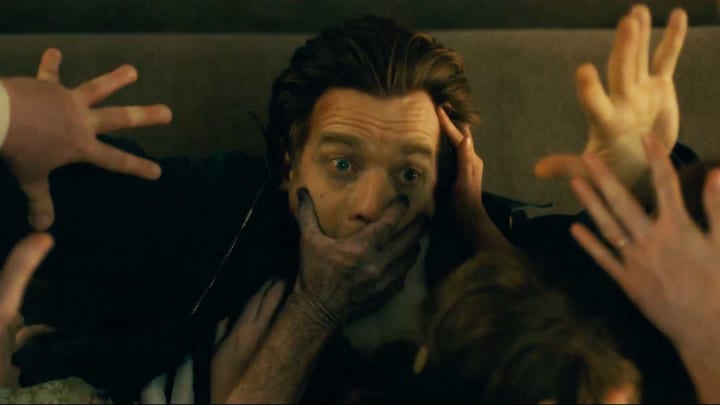 Many of the horror sequences in the film are incredibly well-directed. Flanagan edits this movie impeccably and creates a very eerie atmosphere that lingers for many scenes in the film. It is fantastic on a technical level with gorgeous cinematography and a well-written script.
Ewan McGregor does a great job in the role of Danny Torrance. He sells the idea that he is an alcoholic and you truly believe that he is the kid from The Shining now grown up and trying to understand more about the condition he has.
The villains of the film are also incredibly fascinating. A lot of screen time is given to develop these characters, their motives, and their abilities. They are an interesting set of villains that are very different from the ghosts of the Overlook Hotel, and they command the screen very well.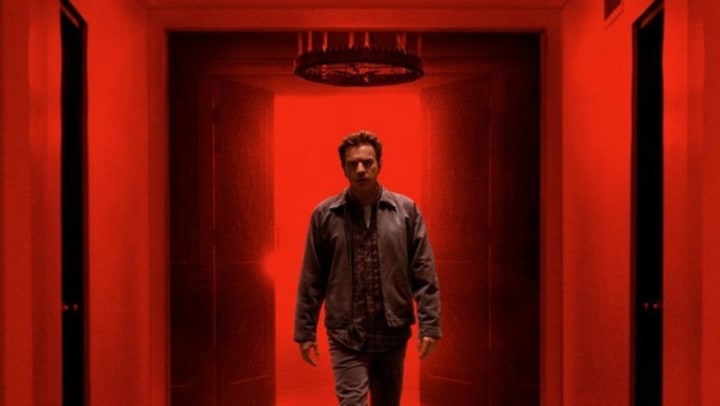 I also loved the musical score from the Newton Brothers, as it was able to provide a dark tone that persists throughout the entire film. The film's sets were believable and masterfully constructed, and the pacing was also very good.
The issues with the film, while minor, are noteworthy. While Rebecca Ferguson gives a haunting performance as Rose the Hat, her American accent was iffy in a few places.
Furthermore, the first and second half of the film feel very different from each other, with the first half feeling like a Netflix show in terms of its supernatural tone, and the second half largely feeling like a love letter to fans of The Shining.
Additionally, during the first half of the film, Danny feels very much like a passive protagonist. We see his issues with alcoholism and his journey towards overcoming his addiction while also learning more about the shining, and as this happens, he feels very distant from the actual conflict.
His alcohol addiction has no actual bearing on the storyline involving Rose the Hat and her evil cult, and it takes about an hour before Danny needs to be pulled into this storyline by other characters; put simply, it didn't feel like Danny's actions affected the story until an hour into the film.
My final issue is an action sequence in the film in which Danny fires a gun, and we never learn how or why Danny became such an excellent marksman, so as a result, his shooting accuracy feels more like a mechanism to move the plot forward without feeling properly set up or earned.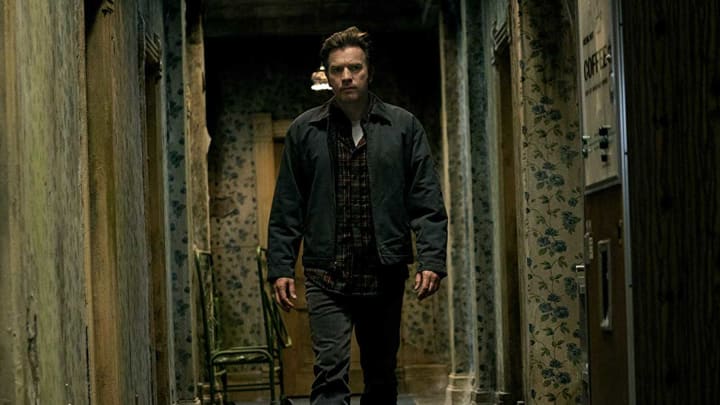 Despite these issues, this film is one of my favorites to be released this year.
One of my absolute favorite aspects of this film is the way Flanagan would pay homage to Kubrick's directing style. There is a job interview scene that is directed in a very visually similar way to the job interview from the beginning of The Shining.
And during the film's final hour, fans of the original film are given some of the best fan service of the year. I don't want to go into detail about the events that transpire, but I was on the edge of my seat throughout with a wide grin on my face because of how much I loved what I saw.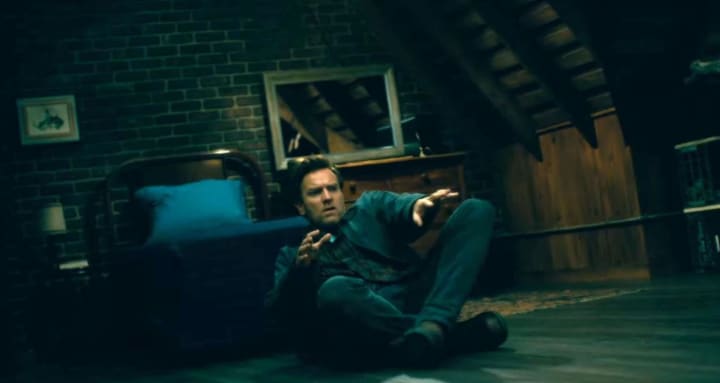 The final act of this film is crowd-pleasing to say the least. It provided a perfect finale to the story that began with Kubrick's film in 1980 and ended here, with scenes that are haunting and will bring nostalgia to fans of The Shining.
While this film does not surpass its predecessor in terms of its story and direction, with this film not holding the constant feeling of tension that the original did, this is a great film with some scary sequences that is written, directed, edited, and acted to perfection.
McGregor, Ferguson, and Kyliegh Curran are all great in this film, and I highly recommend this film to any who loved the original film and/or its source material.
I'm gonna give 'Doctor Sleep' a 9/10 (A).
Thank you for reading!
movie review
Film critic. Lover of Pixar, Harry Potter, Star Wars, Marvel, DC, Back to the Future, and Lord of the Rings.
For business inquiries: [email protected]