Best Horror Comedy Movies of All Time
The best horror comedy movies of all time show us how important it is for us to laugh at ourselves.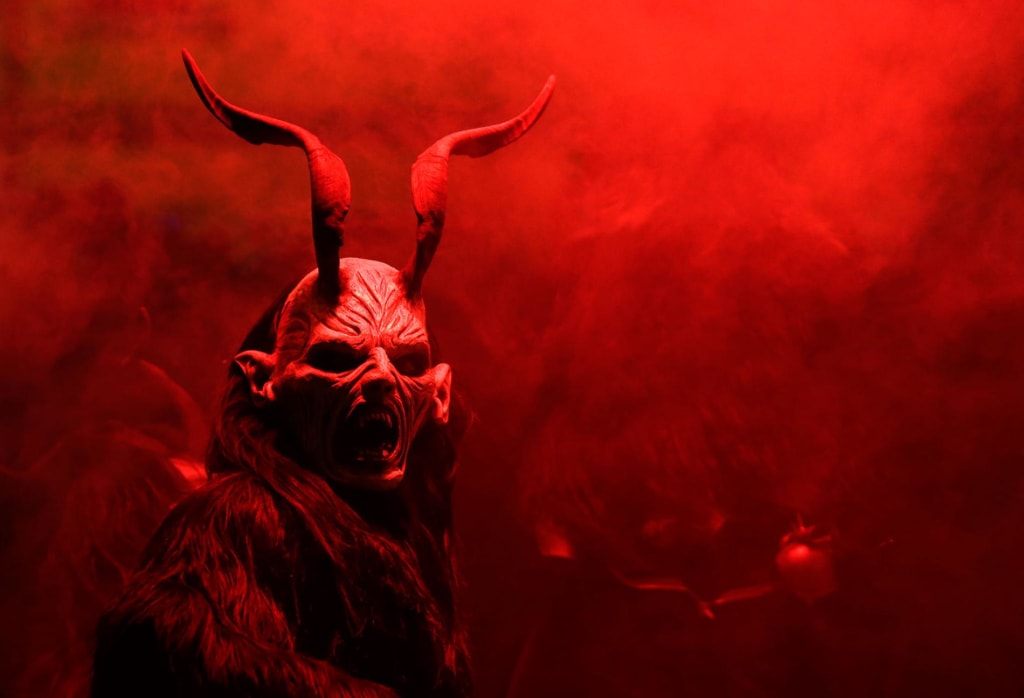 Horror is one of the most serious genres there is, but horror comedy movies are hellbent on turning the genre inside out. Writers, directors, producers, and actors pay homage to the horror films that came before them by flipping the script, and the results are fun, thrilling flicks that satisfy both our curiosity, and our need for laughs. And don't assume all of them are stupid, either; actually, many of these movies are rather clever.
The Cabin in the Woods is one of, if not, the most intelligent horror comedy movies of all time. Brilliantly pulling from classic horror films like The Evil Dead, Funny Games, The Shining, and virtually any zombie or slasher movie ever made, The Cabin in the Woods manages to satire the entire horror genre at once.
This isn't just a parody, either. Written by Joss Whedon, a revered master in the horror community, The Cabin in the Woods is equal parts scary and hilarious. Does anyone make it out alive? Go find out!
Krampus has successfully infiltrated American pop culture. The creature, who is basically a German anti-Santa Claus, doesn't place a lump of coal in naughty children's stockings. Krampus is notorious for stealing children who don't behave.
In the traditional German lore, Krampus snatches bad kids and takes them to his lair. In the movie, Krampus traps families who don't appreciate what they have inside sinister snow globes that keeps on his shelf. It is still a legit scary movie, but the characters make it a comedic adventure.
The Sharknado movie franchise is an example of horror comedy movies that are just ridiculous. It's like the Jaws-inspired version of Snakes on a Plane. The stupid humor of each of these movies has attracted millions of fans. Celebrities, including Carrot Top and Jerry Springer, also commonly make cameo appearances in the films.
The cast alone is enough reason to watch and love this movie. Woody Harrelson, Abigail Breslin, Emma Stone, and Jesse Eisenberg band together to escape the zombies that have taken over the country. Along the way, they search desperately for Twinkies, hang out with Bill Murray in his mansion, and take over an abandoned amusement park. It has its sad moments, but it is still a fantastic horror comedy.
The infamous Wes Craven film, Scream, is like the godfather of horror comedy movies. Centered around a group of seemingly regular high school students, Scream is a genius piece of satire that comments on the nature of horror movies themselves.
One of the best lines? "You hear that, Stu? I think she wants a motive. Well, I don't really believe in motives, Sid. I mean, did Norman Bates have a motive? Did we ever find out why Hannibal Lecter liked to eat people? Don't think so! See, it's a lot scarier when there's no motive."
The Scary Movie franchise picks up where films like Scream left off. Unlike The Cabin in the Woods, Scary Movie is pure parody—it's not meant to be scary or make commentary at all. Instead, horror blockbusters such as TheExorcist and Signs provide the basis for mockery. Still, these movies are loved because, like Sharknado, they're just so dumb and humorous.
Alongside The Nightmare Before Christmas, Beetlejuice made Tim Burton's career. It is a Halloween classic, played over and over again on cable TV every year. So there's absolutely no doubt that this is one of the best horror comedy movies of all time.
The dead mingle with the living in this family classic, making for a creepy yet endearing watch. Michael Keaton is brilliant in Beetlejuice; one of the best performances he's ever given.
The cast of This Is the End is unreal. The best comedic voices in American cinema come together for this apocalyptic horror comedy. The movie even features minor roles played by Michael Cera, Emma Watson, and Rihanna.
How will these stars—who play themselves, by the way—handle the biblical end of the world? The answer: Pot and Backstreet Boys.
A Haunted House is like the Scary Movie franchise in that it parodies successful horror films, but this one focuses strictly on ghost stories and Paranormal Activity. It is one of the most recent horror comedy movies to have been released.
This movie aims to answer the question you always shout at your screen when you're watching a scary movie: "Why don't you just leave?!" Marlon Wayans and his supporting cast do a hilarious job of showing the audience what happens when they try to escape.
Shaun of the Dead is universally regarded as the original and best zombie comedy, as well as one of the best horror comedy movies of all time. However, you also have to have a taste for UK humor to fully appreciate it.
This movie portrays what happens when people take a very pragmatic approach to dealing with zombies rather than resulting to mass hysteria and Brad Pitt. If you can't get rid of your problems, learn to live with them.
movie review