Best Haunted House Movies on Netflix
Sometimes the best scare is all in your head and the best haunted house movies on Netflix will keep you up all night.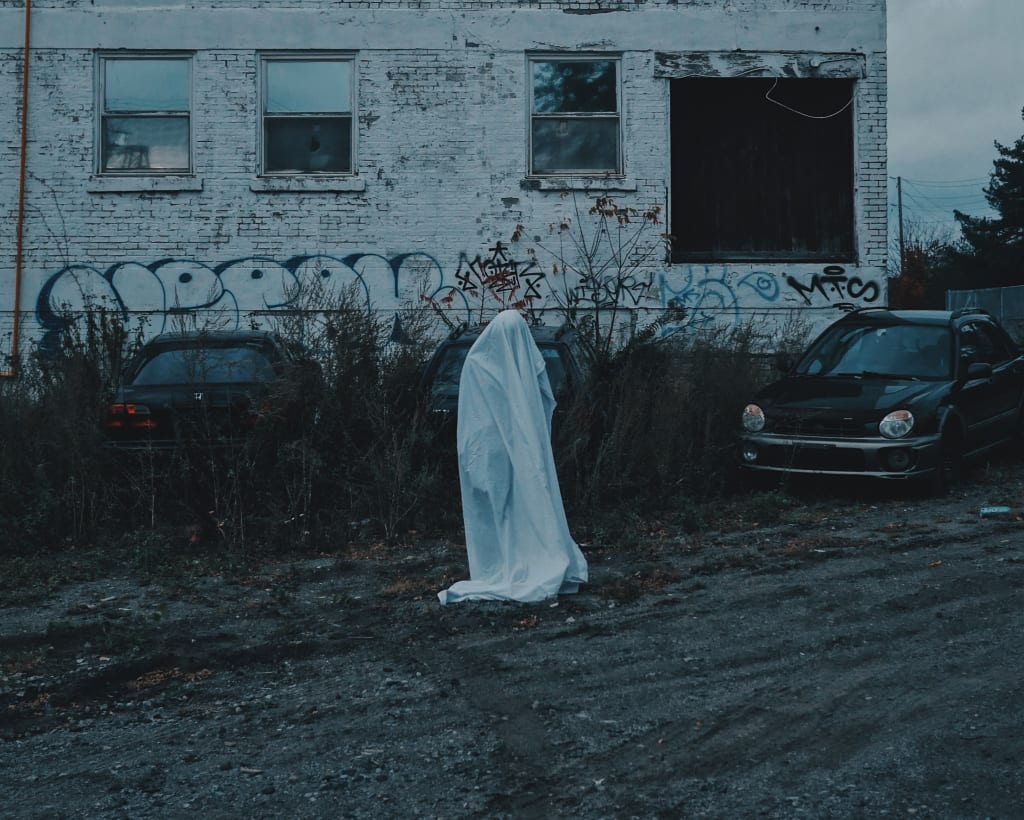 Photo by Patrick Tomasso on Unsplash
I used to think that I wasn't a fan of the horror film genre until I started thinking about all of the movies that are on my favorites list—then I realized that, you know what, I am a fan of the haunted house genre of film. I wanted to share some of my new favorites haunted house movies on Netflix as well as some terrifyingly good classics in this genre.
This movie has become one of my new favorites in the horror genre. It's chilling even from the opening monologue where we are introduced to Lily Saylor, who is the live-in nurse caring for an elderly horror fiction writer with dementia. It's one of the most intense and creepy openings I've seen or heard. Here is Lily speaking:
"The pretty thing you are looking at is me. Of this I am sure. My name is Lily Saylor. I am a hospice nurse. Three days ago I turned 28 years old. I will never be 29 years old."
Talk about creepy foreshadowing! This Netflix original takes place in a house that is seemingly devoid of all electricity, but then that only adds to the atmosphere. Lily Saylor, the live-in nurse, (played by Ruth Wilson) has been hired to take care of Iris Blum (Paula Prentise), the retired horror author who is suffering from dementia. For some reason, Iris keeps calling Lily, Polly, who is one of the main characters in Ms. Blum's most popular books, The Lady in the Walls. Lilly naturally curious wants to find out Polly's story, and that's where we begin.
Open house opens after a tragic accident has claimed the life of the main character Logan's, father. This leaves Logan and Naomi, his sister all but forced out of their home. Financially strapped, Logan and Naomi are free to live in Naomi's sister's luxurious mountainside mansion until they get back on their feet. The only catch is that this home is on the market and there is an open house each Sunday. After the first showing, strange occurrences begin to take place. Things are being moved after Logan places them down; the pilot light in the basement keeps turning itself off even after Naomi fixes it. Then there are the strange neighbors who seem to be messing with them. Ultimately, it doesn't matter who or what is responsible for the strange occurrences, the real question is: What is their intent?
Veronica has been described as the "scariest movie ever"—and with praise like that, I had to take a look. The film, which is set in 1991 Madrid, tells the story of a teenager Veronica and her friends Rosa and Diana. They're babysitting their younger siblings and take a break to hold a seance to contacts Veronica's dead boyfriend, who died in a motorcycle accident. Things don't go as planned and when they make contact with Veronica's dead father instead. The movie is based on a mysterious case of Estefania Gutierrez Lazaro, who mysteriously died after using an Ouija board. To this day, police weren't able to figure out what happened.
Stanley Kubrick directed this Steven King adaptation based on the book of the same name and starring Jack Nicolson and Shelley Duvall. This time we are in a haunted hotel, where Jack Torrance brilliantly played by Jack Nicolson has taken over the role of Winter caretaker along with his wife and their son, Danny. Jack, who is a writer, initially moved to the hotel with the hope that it will help his writing. One month into being in the hotel, Jack's writing hasn't improved.
Frustrated by his writing going nowhere, his behavior becomes more and more bizarre. Is it the isolation they're all facing, or is it the hotel itself that's causing this cascade into psychosis and where will it all lead? It's really at this point when the movie begins to feel like a waking nightmare, particularly for both Danny and the Shelley Duvall character. The hotel feels more and more like an escape room they have to find their way out of. The horror techniques used in The Shining keep viewers on the edge of their seats and made "Here's Johnny!" one of the most iconic movie lines of all time. This movie grabs you from the start and takes you on a psychological thrill ride you might not want to end.
This horror movie is about the worst fears of parents and children. Before I Wake introduces us to a married couple, Jessie (Kate Bosworth) and Mark (Thomas Jane), trying to move on after their son's death by taking in an 8-year-old orphan. He's gone from one foster home to the next always under some mysterious circumstance. Jessie and Mark soon discover that their new foster son, Cody (Room's Jacob Tremblay) possesses a dangerous supernatural power; when he falls asleep, his dreams start haunting the house with dangerous results. There is, of course, an even greater threat lurking in the back of Cody's head, called the Canker Man who threatens to destroy everyone—Cody included.
This 2018 film directed by Olaf de Fleur Johannesson is about a brother and sister team of paranormal investigators who are making money from faked paranormal encounters. While on a job at a haunted house, Angela sees something paranormal that she can't seem to shake. She receives a call from a new client, Mrs. Green, who is desperate for help. She requests that the team come immediately to help. Angela immediately and turns down the request, though she later looks into the history of Mrs. Green's house only to discover it was once a great house turned into a school. Mrs. Green's, three nieces went missing and later were found dead, all three sitting in a circle, with their mouths sewn shut. Mrs. Green continues to call begging for help, Jackson, Angela's brother, desperate for money to pay off a loan agrees to the job. This is a case where things aren't what they seem, and they become less and less sure of what's actually real and what's not. This is one of the better haunted house movies on Netflix.
We have three seemingly disconnected situations: an elderly woman who has hung herself in a church, a grieving father desperate for the truth about what happened to his missing son, and a trio of young city dwellers who have unleashed a sinister force when they began renovating a home on a remote island. They don't know it, but all of these strangers are connected by a disturbing secret: a mystery that holds the key to a series of terrifying supernatural events. This atmospheric chiller is both a hair-raising ghost story and a powerful tale of life beyond death.
Like almost all good horror movies, The Conjuring takes place in New England. In this James Wan-directed movie, we find married couple Roger and Carolyn Perron moving into a rundown farmhouse in Harrisville, Rhode Island, with their five daughters. Things start to get creepy when the family dog will not enter the home.
Creepier yet, one of the children, while playing a game of outside, finds a boarded-up entrance to a cellar. Boarded up basements are never a good thing. Paranormal events begin to happen within a few nights of them moving in. The Conjuring is the first in a series of movies, and it's likely to get another sequel soon with a new director. This movie combines the most frightening elements from two of the other films that made this list, Amityville Horror and Poltergeist.
In 1892, Lizzie Borden was accused of murdering her mother and father in their home. Lizzie Borden was put on trial and later acquitted, but more than 120 years later, the case still remains unresolved.
American Poltergeist uses this as a backdrop, making it one of the creepiest movies based on a true story. This movie is set in 2015, where we have a group of friends moving into a vacation home in Fall River, Massachusetts. One of the girls immediately feels a strong connection to the house while the rest of the group are suspicious of the home's owner. They find quickly find themselves caught up with the homes deadly poltergeist. I got caught up in the blending of Lizzie Borden story and the modern day mix. It's full of those jump scares you watch haunted house movies on Netflix for. Definitely check this one out.
The last movie in our haunted house movies on Netflix roundup is another one of my favorites. This flick is the second in a horror comedy. The reason for choosing this one vs. the original is that the original was mainly based on the slasher genre of movies from the 1990s. Scary Movie 2 parodies an array of supernatural and haunted house films from various decades. In fact, a lot of the films on this list are parodied. If you haven't seen this one, prepare to laugh a lot. The jokes are non-stop like the hauntings and will have you in stitches. I love all of the scary movies, but this one is my favorite in the series.
About the Creator
Is a practicing Wiccan who applies her spiritualism to real life situations and advice, but also dabbles in dark fantasy. She lives in Oregon and spends most of her time casting spells in the woods.
Reader insights
Be the first to share your insights about this piece.
Add your insights