Author Spotlight: Frank LoProto
Delivering Haunted Worlds and Supernatural Thrills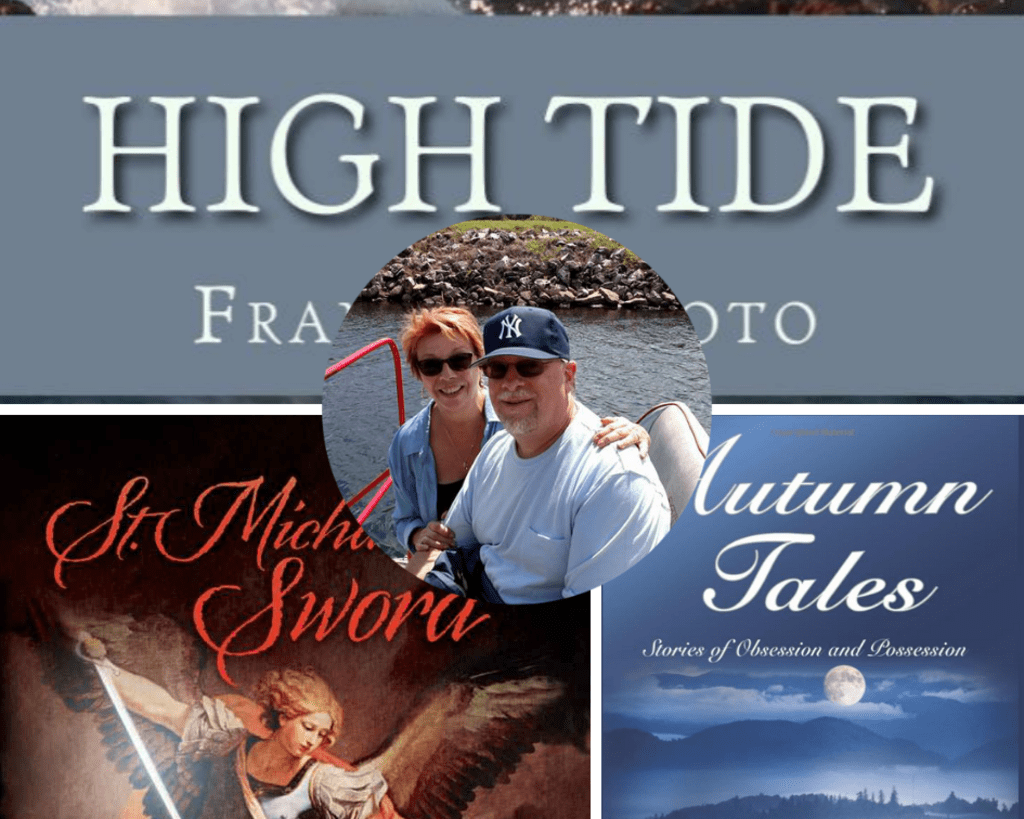 It came from 1954. The beast of Sunny Florida. The thing from another world.
No, these aren't movie titles.
They're proper introductions for the first of many authors I hope to spotlight. He's a horror factory from the East Coast, a lover of the supernatural, and a master of the written word. While you will know him as Frank LoProto, I call him dad. It may sound corny to spotlight a relative, but as I still struggle to find myself as a writer, it seemed appropriate to start this series off with an individual that means so much to my own career.
I have many heroes in my life. Many people I look up to and can thank for getting me to where I am today, but it's because of my father's passion for writing that I even sat behind the keyboard. It's hard to forget the rushed science fiction disaster-pieces I used to pump out on his word processor while some early-era monster flick played in the background.
I churned out these three-page epics, always starring a rocket launcher-wielding he-man battling some long-legged monstrosity from the deep. Early kaiju cinema may have been my inspiration, but to follow in my father's passions was my drive. Surely, I didn't realize it back then, but it's undeniable today.
I grew up with his love of writing and horror, long before it ever had the chance to become the budding beast it is today. So, I want to share that with all of you at a time when you can enjoy it in its most final form. From here on, don't think of him as my father. Think of him as your sherpa into unknown worlds, a tamer of what lies in the darkness, and a spinner of haunting tales.
The Many Works of Frank LoProto
Frank had been a writer for much of his life, and saw an early short story published in a horror newspaper long ago, but it wasn't until 2004 that the public was really treated to the creations of his twisted mind, which tend to call inspiration from King and Lovecraft while remaining fresh and organic.
High Tide was Frank's first full-length published work, as he'd spent much of his adult life putting responsibilities before creativity. The novel takes readers to a coastal village on Long Island as it falls victim to the horrors that emerge from a nearby cove. The character-driven thriller was a strong start for the author and was the first of several tales to take place on the 118-mile natural extension that juts off the state of New York.
Shortly after summoning a thing of terror from the waters off Bayberry's coast, Frank released a second strong entry into his growing bibliography. Autumn Tales (2004) ditched the novel format for a series of short stories delving into the supernatural realm hidden beneath our own. Through 18 haunted stories, he immerses readers into tales of "obsession and possession" and leaves them questioning their own realities.
In 2007 Frank returned to the long-form novel format with Shadows on the Night, once again taking readers to Long Island. If you haven't noticed a pattern yet, like King, Frank was drawn to keeping his novels localized to regions he was born, raised, and lived in for much of his life. Like many New Yorkers, however, he left the north, traveled south, and brought his tales of horror with him.
Reflections on a Haunted World, the last of his short story compilations, plagued the world with paranormal phenomenon. A favorite of mine, "Reflections" is framed by a team of ghost hunters that inadvertently opens the door to the "Haunted World." Think along the lines of the aftermath of the Ghostbusters containment unit shutting down, only far darker.
Though he got his start with Publish America, Amazon's Createspace has been a friend to this spotlight author, allowing him to release six more books since Reflections on a Haunted World.Something Born of Madness,St. Michael's Sword, Pinewood House, Village by the Sea, Bryson's Creek, and Merry's Grotto round off the perfect summer reading list, and fall, and probably winter, as well.
Frank doesn't deliver concise prose and uses the space of every page to thoroughly submerge the reader into his thrilling creations and tales of terror. All of his works are available on Amazon, either as physical editions or for Amazon's Kindle reader. If you're looking for a new author to check out, your search can stop here.