'Arachnophobia'—A Movie Review
'Arachnophobia' is a spine-crawling film!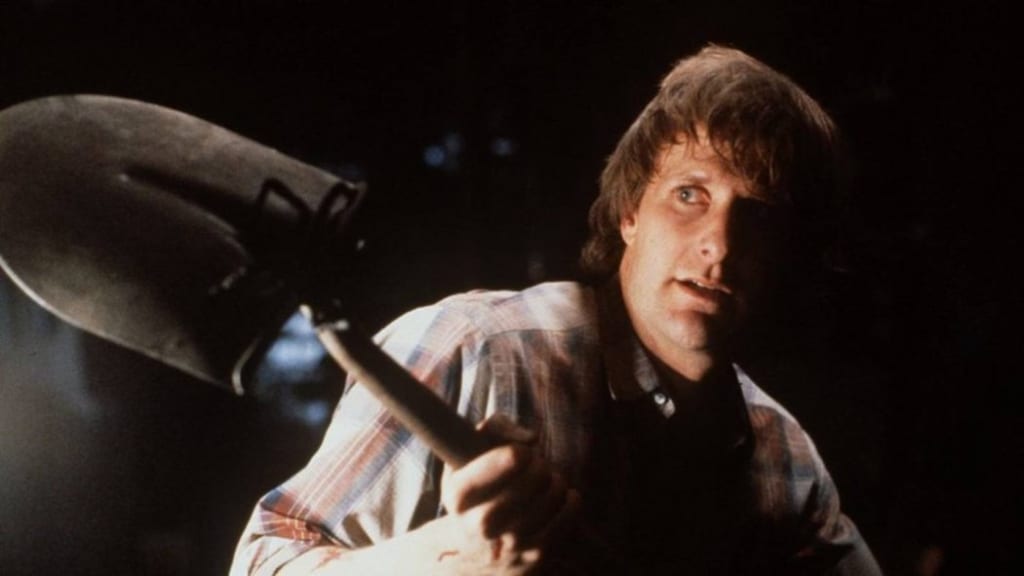 Better keep your eyes peeled. Spiders are crawling right under our noses.
Arachnophobia hatched into theaters in 1990. After a Venezuelan spider hitches a ride to the U.S, a venomous spider outbreak corrupts in a small town. At first, unsure of what is going on, a group of people matches up the clues do bring it all to an end.
I had so much fun watching Arachnophobia while at the same time feeling my skin crawl! While Arachnophobia is a suspenseful story, mixed with a touch of dark comedy, it has a very important message about facing fears.
This is one of my favorite Jeff Daniels roles! Daniels delivers a fantastic performance, mixing together comedy and sheer moments of terror. Deeply phobic of spiders, Daniels gains the courage to battle against the spiders.
There are many phenomenal actors who stand out in this film. Arachnophobia is a character movie. The story doesn't focus on just one character. To name a few actors Julian Sands, Harley Jane Kozak, Henry Jones, Roy Brocksmith, Mary Carver, and many more added their talents into this drama with the horror lingering right under their noses.
Honorable mentions go out to John Goodman and Stuart Pankin! Goodman was born for his role as the hilarious exterminator with a theme song that immediately gets stuck in your head. And Pankin is one of my favorite character actors! He had fun as a hot-headed policeman who was continuously ordered around. Though I wish he could have been around more for the finale of the film.
More movies should focus on other characters instead of just the main character. It can get boring. Although there were a couple of scenes that felt unnecessary to the movie and were only used for jump scares.
I was excited to learn about the spiders that were used for filming. Luckily, none of them were venomous as portrayed in the film. Avondale spiders from New Zealand and Bird-Eating Tarantulas which can be as tall as 8-inches were used as the villains!
Just by their terrifying appearance crawling along the floor or up someone's leg I never want to be anywhere near those! Since it is tough to actually train spiders for movements crew members moved them around with a blow dryer or poking at them with a rod.
Frank Marshall's direction was well thought out and I like where he was going with the story. If this film were made today more focus would go to the spiders and how to make the film creepier. Instead, Marshall focuses on the characters and even a dark comedy aspect.
One aspect that bothered me is the span of time. Although mentioned in the latter half of the movie that several months have passed, I didn't pick up on that. It feels as though the events all take place in a span of a few weeks. The film should have had some mention as to how long everything has been going on.
The ending goes down as one of the most on-edge suspenseful endings I could ever watch! Spiders are crawling everywhere; out of the sink, under the door, and in popcorn! The battle in the dark murky wine-cellar is a terror-inducing scene that made my heart pound and skin crawl when I wasn't the one with a spider crawling up my leg.
Be aware that nobody with a fear of spiders should watch Arachnophobia! I don't like spiders and this movie made my spine shiver! Still, it has become one of my favorite movies encasing an important moral that we can encourage ourselves during the most terrifying times.