A Return 15 Years in the Making
Revisiting the place I first encountered death.
The same doll lay on the same headstone. Covered in more moss than I remember. Leaves litter the grass, each step I can feel myself sinking into that sacred ground. Rustling from the bushes only unsettles me more. Was it the wind? A mountain lion or bear? Someone not happy with my presence? The ideas got more terrifying as my brain is sent into an uncontrollable spiral of anxiety. Walking along the non-existent path, just trying not to step on someone, I can feel eyes on me everywhere I go. I'm in their home, and while I'm welcome, they want to make sure I keep within my rights as a guest.
I hardly remember the first time I was here. I was seven, maybe eight. The only things I remember for sure are I was shorter than my Papa, not that that says much, and I was exponentially more terrified back then. This place has always had a part of my subconscious wrapped around its finger. The trees sing songs to the dead that may or may not be at rest. An afternoon stroll through a cemetery is a weird idea to some people, but to me it's therapeutic. These graves are all hundreds of years old, broken, mossy and forgotten. In a way I relate. All alone in a world, hardly anyone knows you exist. But the people who do know you are sometimes scared of what may lay beneath the surface.
This place has always felt unreal. My heart feels heavy and my mind behind to fog as I walk the path up to the entry. The first grave you pass by is that of a two year old girl. The grave is covered in moss and fallen leaves, the stone dating back to the early 1900's. It sets the tone for a solemn exploration. Metal sticks litter the field as you reach the opening in the trees, marking the locations of gravesites long lost to time. The bench would be a nice place for enjoying the scenery, if it wasn't just as decrepit as the rest of the stones.
Is it weird to consider a field of stones nice scenery? Most of the engravings are long gone, fallen victim to the relentless rain and wind of Washington. The ones you can make out are the most devastating. Most of them children. I remember being terrified of death, never understanding why. I'd experienced it enough times in my childhood, but this was different. I was faced with my own mortality in childhood, shown the fate of the young set in stone in front of my very eyes. It wasn't what my Papa meant by bringing me, but it happened, nonetheless. He used to care for the place like it was his own backyard, refusing to let the tragedy those buried faced in life follow them in their graves.
Seven years old, I wasn't sure what the point of a place like this was. There were no families, only individuals. The stones were long gone and forgotten, no markings on the road showed where the lost lay to rest. The earliest grave was 1893, a 27 year old man died tragically in a logging accident. Seven year old me thought that my Papa brought me here to scare me straight, make me thankful for the cushy life I lived. But what he brought me was a terrifying obsession that has followed me these 15 years.
I can see them. Not in their physical forms, but in the forms of emotions and energy. They watch me as I weave between the stones, plucking leaves from the tops. Sitting on the bench, the grass comes up to my knees. They watch me and wonder why a girl comes here to cry. A place she knows no one, a place where the lonely and bleak lay in their shallow graves, withering away with each passing gust. I come to sit with them in the cold and rain of an autumn afternoon, taking time to acknowledge each and every one of them. I've felt alone for so long, my only friends are buried deep in the ground. They watch over me as I visit their homes, making sure I don't overstay my welcome, when I do they make sure to let me know.
15 years changes a person. At seven years old, places like this are sad. They make you feel vulnerable and fearful. But at 22 they make you feel alive. It's a paradox, I'm well aware. But childhood is the time for discovery and discovering death is a terrifying thing. At 22, I've accepted my mortality. Everyday I'm followed by them. It took me 15 years to gain the courage to go back, and now that I've returned, they won't leave me alone. I overstayed my welcome.
The only place that ever makes me feel alive is the same place I first encountered death. Sounds like fiction, doesn't it?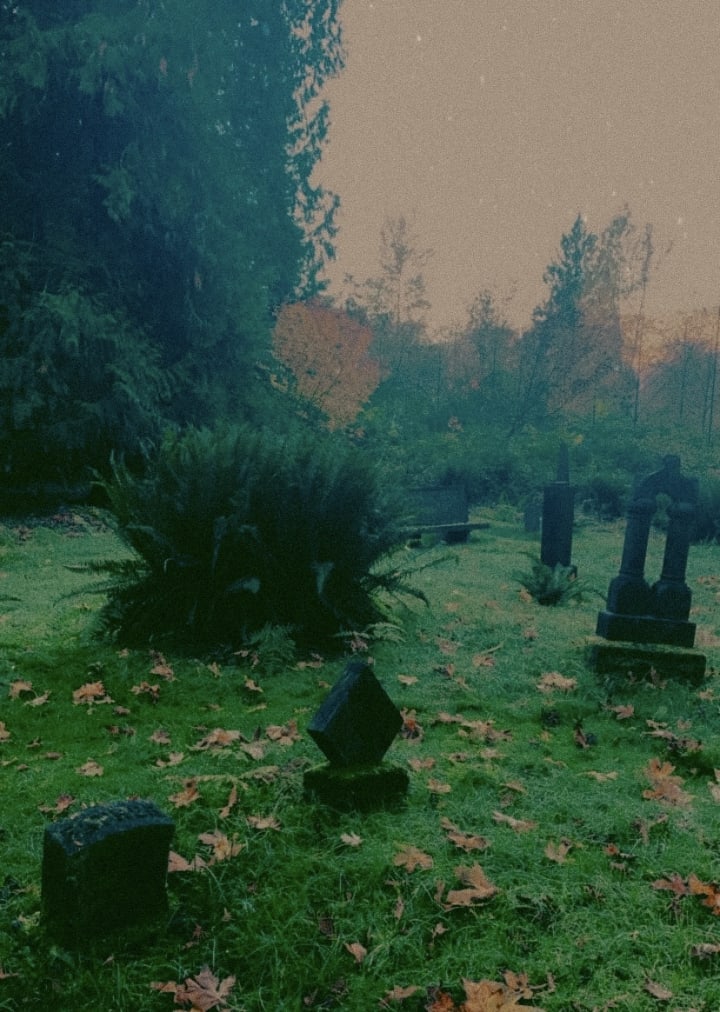 About the author
Disney blogger with a dark side
23-year-old blogger and photographer
Follow along with my misadventures - IG: @livinglikealesia
Reader insights
Be the first to share your insights about this piece.
Add your insights