'A Quiet Place Part II' Review — A Masterful Horror Sequel
No spoilers!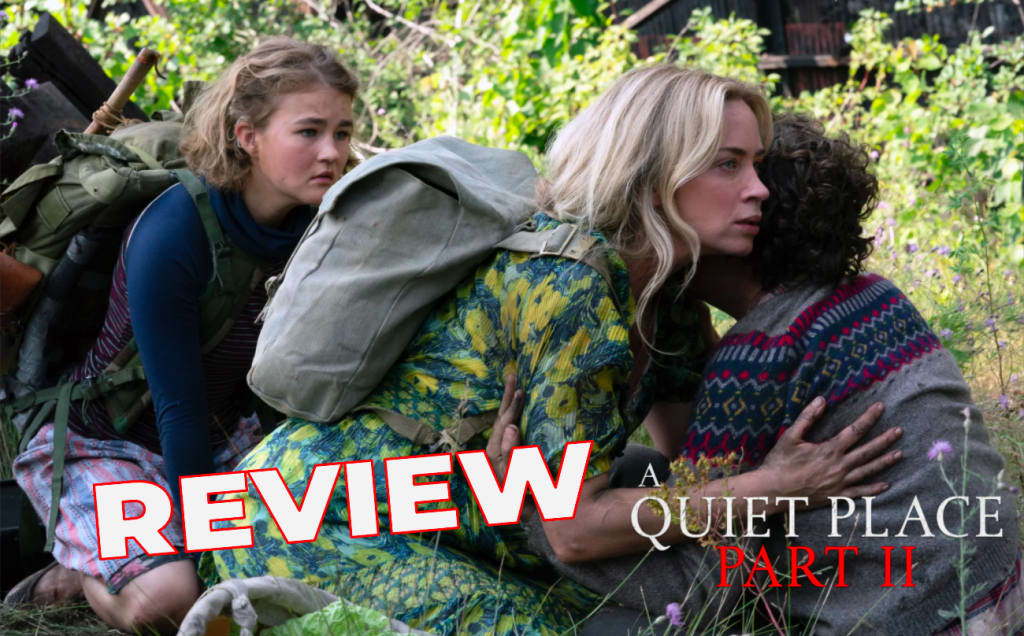 When was the last time you watched a truly amazing horror sequel? They are a rare breed, but if you're in the mood to see one in the theater, you may very well have that opportunity.
John Krasinski writes and directs A Quiet Place Part II, the sequel to 2018's wildly successful horror film, A Quiet Place. This creature feature follows the Abbott family as they must continue to survive in a world of silence. They also run into an old friend named Emmett (Cillian Murphy), who assists them in their journey of survival.
It's difficult to craft a truly great horror film, and it's even harder to follow up on that success. In recent years, we've seen many long-running horror franchises, such as Saw and Paranormal Activity, where studios pile on sequels to an excellent original film even as the quality of each sequel deteriorates.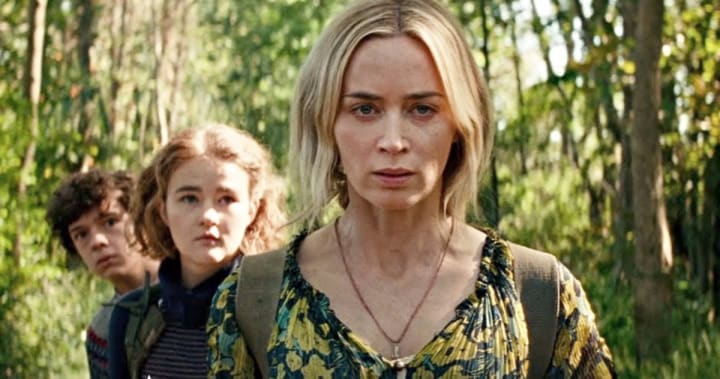 Krasinski directed a soon-to-be classic horror film in 2018, and following that up was no easy task. But somehow, miraculously, he pulled it off. This doesn't feel like a sequel made for the sake of a surefire box office hit — Krasinski threw everything at the screen with this film, and it worked.
While the first film put the parents, Lee (John Krasinski) and Evelyn Abbott (Emily Blunt), as the main characters, this sequel puts their children center stage. Millicent Simmonds, a real-life deaf actress, portrays Regan, the daughter who must figure out how to weaponize the creatures' newly discovered weakness.
She portrays her character very well, as does Noah Jupe as Marcus. Every actor in this movie sells their persistent paranoia so well, and given the film's limited dialogue, they have to express a lot without words. The four main players in this movie—Blunt, Simmonds, Jupe, and Murphy—do a magnificent job.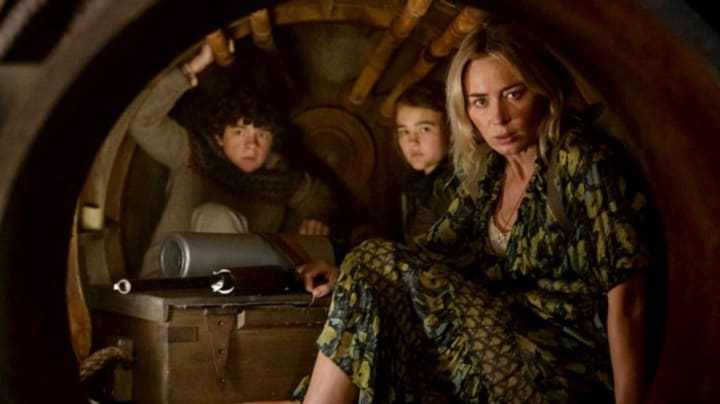 From a directorial standpoint, this movie is nothing short of phenomenal. Krasinski proved himself to be a talented horror director with the original, and you can see him experiment with greater setpieces in this film. He plays with camera angles, and he knows when and how to put the audience one step ahead of the characters.
The way he builds tension throughout a scene and frames his shots well enough to the point where we have our reveals is wonderful. Some sequences almost feel Nolan-esque in how Krasinski intercuts multiple scenes with different characters, with the intensity of each scene building to a crescendo.
He also spends a good amount of time on the characters, putting in the necessary work to get the audience to truly worry for the family and pray for their survival. Furthermore, the decision to open the movie with a glimpse at Day 1 was fantastic, as it's an exciting opening that gives us a perspective we didn't get to see in the original.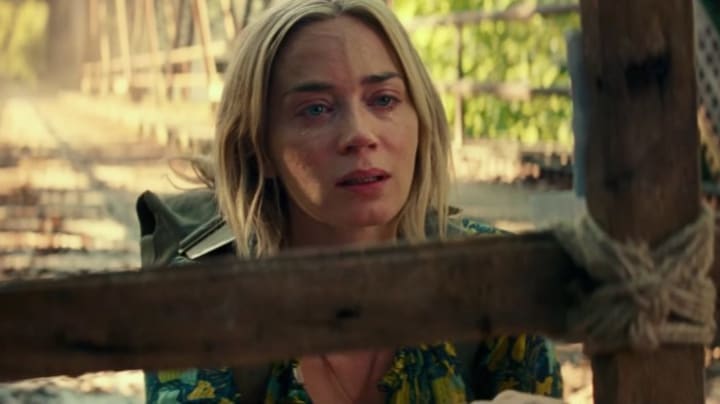 While some may definitely prefer this sequel over the original, there are a few minor missteps and nitpicks that hold the film back. One of the lines featured heavily in the marketing is, "The people out there aren't worth saving." A lot could have been done there, but there is ultimately only one scene where the idea is demonstrated, and it is forgotten immediately afterward.
There are moments where characters don't make wise decisions, and while the film gives the audience a greater look at the world with more characters, the movie doesn't quite have the grounded claustrophobia of the first. While the ending is effective, it doesn't tug at the heartstrings the way the original does.
But ultimately, this is a masterful horror sequel. It offers 97 white-knuckled minutes of tension with a premise that allows for fantastic setpieces. The sound design and editing are airtight, and it will leave fans of the original begging for more.
It's unfortunate that the film was delayed so many times after having its world premiere in March 2020, but as the world shifts back to normal, A Quiet Place Part II is well worth a trip to the movies, as this is a theatrical experience like no other.
Grade: ★★★★☆ [8/10, B+]
A Quiet Place Part II is only in theatres May 28, 2021.
Rating: PG-13 for terror, violence, and bloody/disturbing images
movie review
About the author
Film critic. Lover of Pixar, Harry Potter, Star Wars, Marvel, DC, Back to the Future, and Lord of the Rings.
For business inquiries: [email protected]