A Filmmaker's Review: 'Us' (2019)
5/5—Twisted, brilliant and devilishly good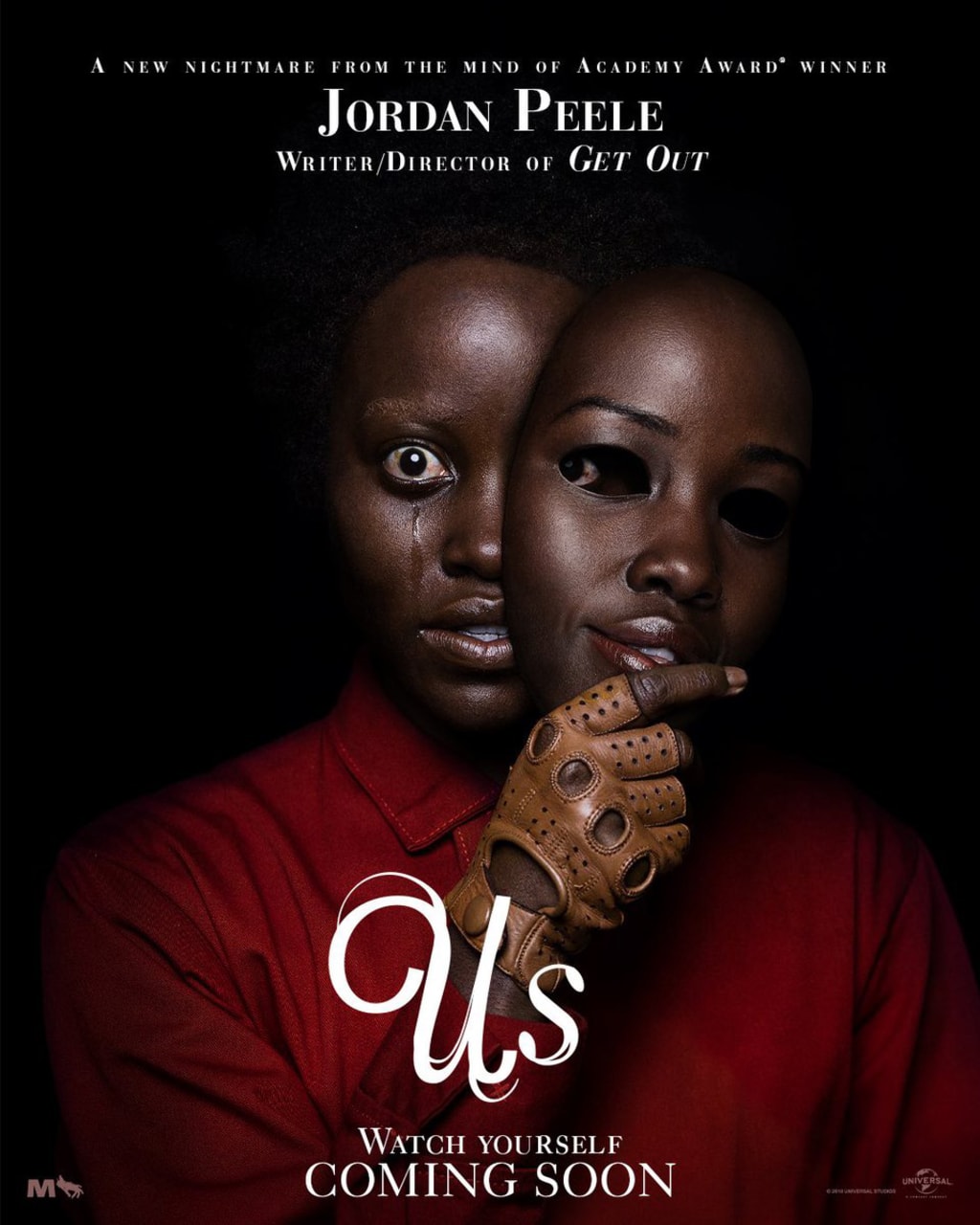 An incredible movie and instant classic, Us (2019) by Jordan Peele is a brand new kind of nightmare in horror movies not seen since, well, it's never been seen at all. Peele is known for his brilliant writing skills and his Hitchcock-like suspense in horror film. A climbing horror filmmaker, Jordan Peele has established himself as a brilliant writer as well as director as he writes dialogue with such amazing finesse that you fail to recognise sometimes that it is only a movie. But, with these concepts you better hope it's only a movie. Let's have a look at the history of me and this movie though it only came out this year...
When this movie initially came out, I wanted to watch it immediately having loved Peele's previous work on Get Out (2017). I love the way Us was marketed as well, through the trailer and those 'tethered' things. It made for a brilliant design and it just got me more and more excited for the movie. When I did see the movie I was shocked—it was pretty damn brilliant and I absolutely had to see it again. I was never able to find it until today. Yes, I watched it for a second time today and I fell in love with that movie all over again.
Now, the first thing I love about the movie is the way in which it explains its concepts without really explaining them. It's so implicit you won't even see it coming but seriously—it makes perfect sense when you find out why things are the way they are. I'm not going to give anything away in terms of spoilers but, I will say that if you're watching closely then you probably won't be surprised at all. A prestige-like Nolan-esque thriller, this film's concepts will mess with your mind in the worst of ways.
The second thing I love about this film is the scoring. Yes, the music is pretty damn awesome. The tethered remix of the classic R&B song, yes it is very good but here we're talking about that creepy anthem that plays at the beginning when we're shown the rabbits in cages at the back of a classroom style setting. It is that music that seriously creeps you out, it is as if it is making your skin crawl for no reason whatsoever. From the moment you hear it you know that this movie is about to get really messed up really quickly. The film's scoring deserves an Oscar all on its own, it is a brilliant score and it should be remembered as one of the best of the decade at least.
The third thing is Lupita's acting. Lupita portraying the two entirely different characters of the tethered and the normal human is something to be revered. It is so because what you think will happen is something entirely different to what actually happens and, if you haven't seen the film then whatever she's doing you won't find out until the very end and then, the entire film will untether itself. It will all unravel and become clear and when it does, it is terrifying.
The atmosphere is so right for a horror film of this style. It is murky and dim but set in a place that people know to be safe—a beach. It is grim and horrid but it is set in a place that people go to have fun—a fun fair. These juxtapositions just make the film more and more uncomfortable to watch because whatever you first believed is now being tested and changed because of the way the movie is being portrayed to you. What you thought was initially safe, is no longer safe anymore. It is something of a theme in the film.
To conclude, it is an instant classic that you cannot fault. The film is something to be revered by horror filmmakers everywhere because it makes you scared by making you uncomfortable. Rather than jump scares, it uses concepts, themes, ideas and meanings to displace the audience and make them sit in discomfort for most of the movie. It is a brilliant thing to be seen and this is why we give it the highest possible grade.
movie review
About the author
Film and Writing (M.A)
145K+ Reads on Vocal
IG: @AnnieApproximately
Pronouns: (she/her/hers)
Reader insights
Be the first to share your insights about this piece.
Add your insights