5 Spooky Facts about R.L. Stine's 'Fear Street' Teen Horror Stories
Want to learn more about how Netflix's newest teen horror adaptations started on the page?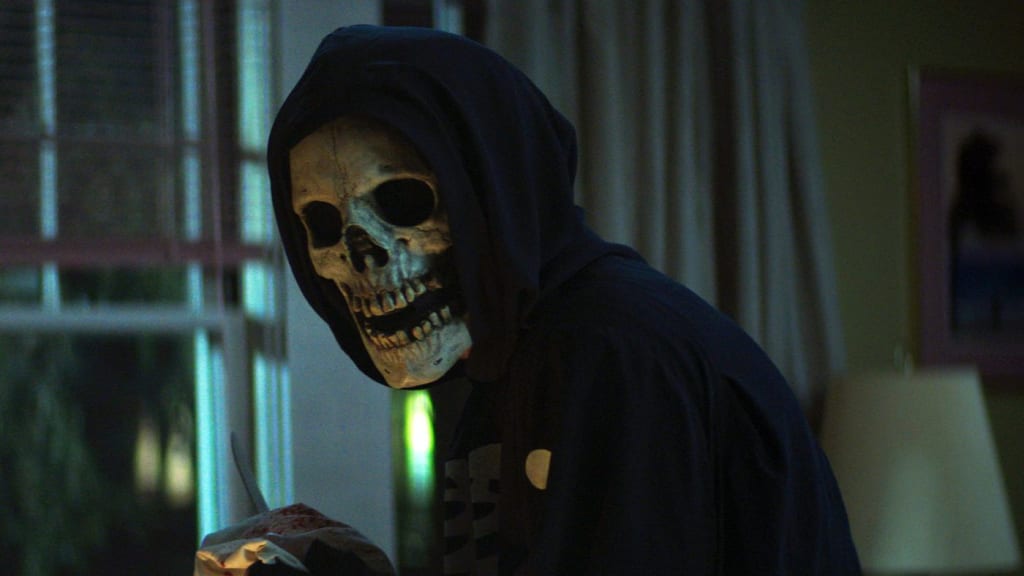 'Fear Street Part 1: 1994' (Netflix)
Streaming services seem to have a special ability to tap into nostalgia. Whether it is a revival of an old, canceled show or easter eggs to previous beloved movies (looking at you Hubie Halloween), there are a lot of offerings online that seem to channel our nostalgia and desire for familiar titles.
Netflix recently released the first of three movies in a revival of R.L. Stine's Fear Street book series and, so far, the response from Gen X and Millennials specifically has been overwhelmingly positive. With the release of Fear Street Part 1: 1994, viewers were suddenly thrust back into a world where the music was good, the fashion was simple, and the stories were spooky. But how much about Fear Street do we actually know past the basic concept of the terrifying town of Shadyside?
Here are 5 facts about R.L. Stine's Goosebumps predecessor that you might not have known before. Who knows, maybe we will get more Netflix releases and the knowledge will come in handy!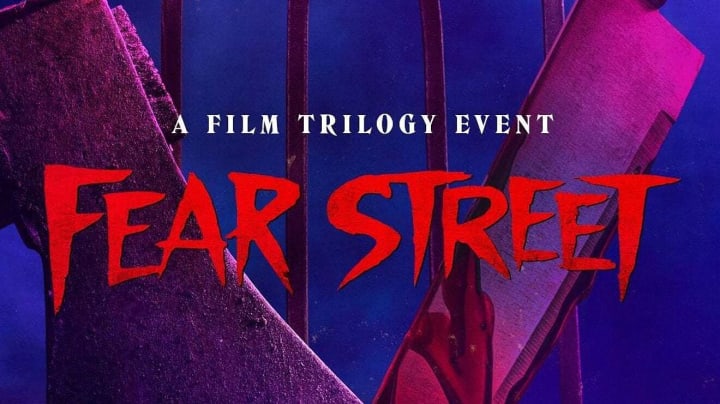 5. R.L. Stine came up with the series title on a whim
Stine told Mental Floss back in 2014 that he just randomly thought of the title of "Fear Street."
"It was the first one I thought of: Fear Street, and I thought, that would be a place where bad things happen. It'll be a very normal suburban town, but there'll be this one street that's cursed. People who go to Fear Street or people who move to Fear Street, terrible things would happen to them. And that would be a way to do a series. And that's how it started, by basing it on the location and not the characters."
Fun fact, Fear Street books were published years before Goosebumps came to life back in 1989 with The New Girl. After the first book, Stine released a new Fear Street book almost every month.
4. There are a lot of spin-off series
Fear Street wasn't the only book series to be released under the series title. To be exact, there are 13 spin-off series aside from the original Fear Street series, which began in 1989.
Despite the amount of spin-off series, the stories consistently take place in the town of Shadyside and feature (on average) average teenage characters. The books also continued to feature older characters and more mature storylines than Stine's children's literature series, Goosebumps.
3. 'Fear Street' novels were written very quickly
R.L. Stine has described himself as a "machine" when it comes to writing his novels and claims they do not take long. In fact, Stine says he wrote one Fear Street novel in just 8 days.
"I treat writing just like a job and write 2000 words, five to six times a week. I'm just cut out for this, I guess—it's all I've really ever been good at. You can't get writer's block if you do that much planning. Once I've finished the outline, I can just enjoy writing the story."
Typically, it took Stine 2-3 weeks to write a novel from start to finish. Quite impressive!
2. Technology made writing 'Fear Street' more challenging
Despite being able to crank out books very quickly, Stine has said the age of technology made writing more difficult for him. Stine told TIME that writing the Fear Street books for modern teenagers was tougher than back in the 90s because of things like cell phones and apps. This theory was tested when characters were forced to surrender their phones for a phone-free weekend. After their technology was surrendered, the murderous chaos ensued.
He has also stated that in order to keep up with the times, he would have to become familiar with the technology that today's teens love.
"You don't want to sound out of date at all, but I'm very careful because the technology changes every two weeks. You have to be not terribly specific about what they're using. In a month, that would be over and then you look like you don't know what you're doing. The lucky thing about horror is that the things that people are afraid of, it never changes. Afraid of the dark, afraid someone's in the house, afraid someone's under your bed—that's the same."
1. 'Fear Street' was killed in the 90s but was revived in 2014
The original Fear Street series as we knew it was killed in 1997 with the no.51 novel, Trapped. In fact, an original paperback version of Trapped goes for over $900 on Amazon.
Stine decided to bring back Fear Street in 2014 after other spin-off series surfaced - and because of Twitter. He noticed a lot of his fanbase talked about Fear Street and the nostalgia of it all made him want to revive it so fans of the series had more books to read. After being rejected by publishers, Stine finally found one to release new stories and that's all there was to say! Newer Fear Street books were longer than before and they were also released in hardcover formats for the first time ever.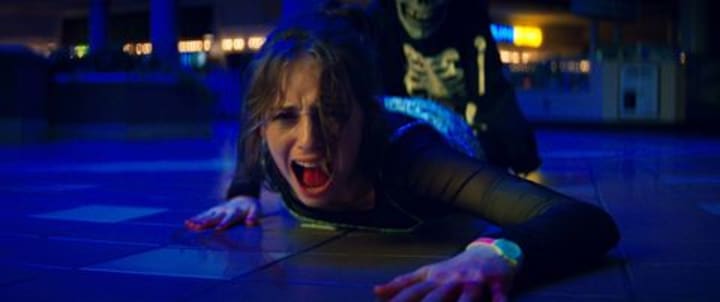 What was your favorite Fear Street book or series? Let's hear it!
book reviews
I love movies, music, sci-fi, and art. I'm a certified graphic designer and create my own art. Things that fuel me include equality, respect, and anything weird. ⨺