100 Horror Books to Read for the Halloween Season
A List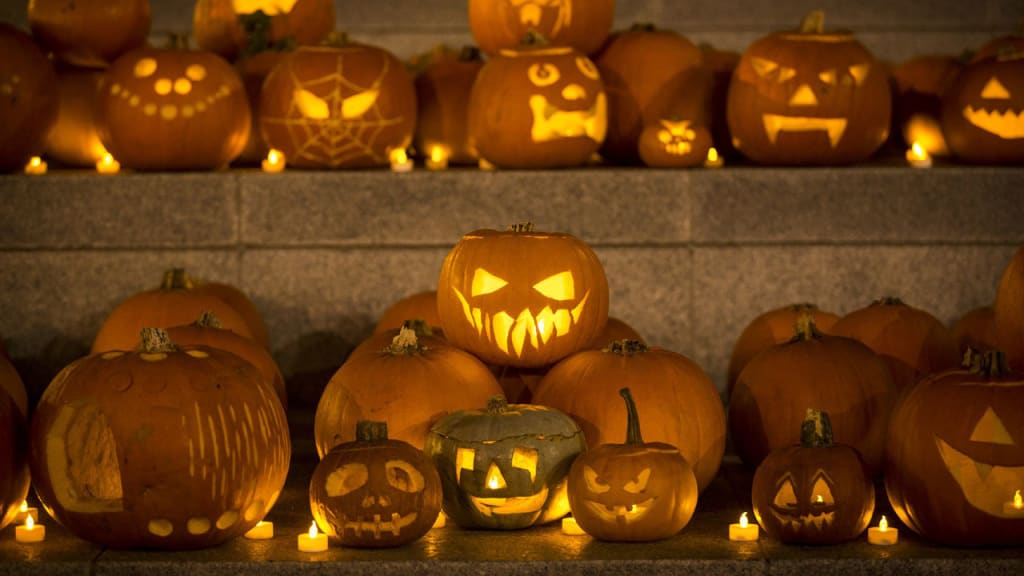 Halloween is right around the corner and, with the holiday season presenting many spooks, I think it's good to remember the literature that can also scare the living hell out of us too. There are many ways I like to celebrate Halloween, and one of them is by reading and re-reading some of my favourite scary reads on the way up to the special day. Others ways I like to celebrate are watching scary films and making some seasonal bakes such as things pumpkin flavoured and biscuits normally containing dark chocolate, raisins and toasted nuts. I've always been a big fanatic of Halloween because I love dressing up even if I'm not going anywhere. I like to make cookies and give them creepy aspects. Last year, I made my brother a cookie shaped and decorated like the Slenderman. Anyways, this list is meant to be a bit of fun, so we'll go through one hundred books you can read to celebrate this holiday season. I'll talk about ones that are particularly special to me. Before you ask, I only ever include books I've actually read myself in lists like this, so you can talk to me about any one of them if you're having a hard time choosing (I don't blame you because they're all so good). I'll mark some of my favourites with a (*) as well, so make sure you look out for them! Oh, and lastly, these books are in no particular order either.
So let's get on with our list of 100 Horror Books to read this Halloween!
1-10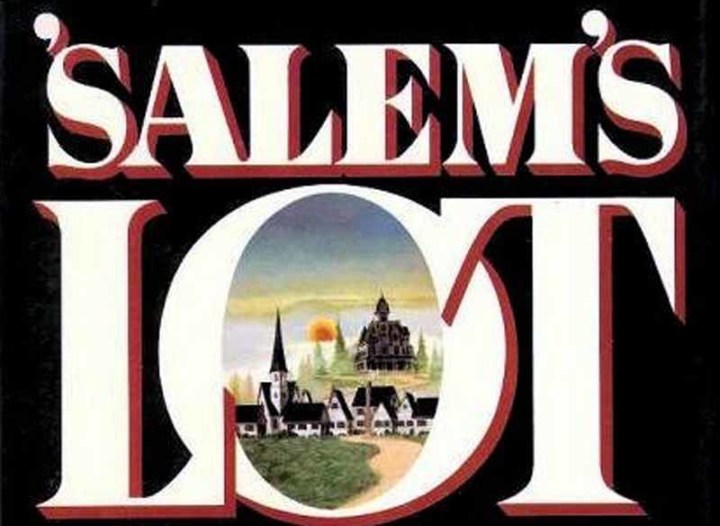 1. The Exorcist by WP Blatty*
2. Salem's Lot by Stephen King
3. The Rats in the Walls by HP Lovecraft*
I particularly liked this story because of the way in which I found it. I found it whilst scrolling through Reddit and someone was talking about how this story made them feel sick. To be honest, it didn't make me feel sick, but I was a little spooked out by all the weird noises. Lovecraft really is a master and though many haven't heard of this underrated classic, it doesn't make it any less incredible to read.
4. Let's Go Play at the Adams' by Mendal Johnson*
This book scared the hell out of me when I first read it, and it never fails to have such a great impact. I was in love with it! Read it if you dare (and trust me, it's a hard book to find!).
5. The Cadaver of Gideon Wyck by Andrew Laing
6. Sardonicus by Ray Russell*
Okay, so it's another short story like the one by Lovecraft. But I remember reading this in the car and thinking that it had some great atmosphere until the guy describes the smile. I felt like I was gonna scream, it was pretty terrifying. Oh my God, this has to be one of my special and most personal favourites.
7. Frankenstein by Mary Shelley
8. A Diamond as Big as the Ritz by F. Scott Fitzgerald*
This is another one of my favourites purely because of the scene where Mr. Washington tries to bribe God. I love this story for its darkness and intensity. It may not be outright horror, but the way in which it presents the decadence of the 20s is enough to turn your stomach. It is dark, it is rich and it is far too much to handle. Fitzgerald's absolute finest.
9. The Shining by Stephen King
10. The Haunting of Hill House by Shirley Jackson*
11-20
11. Promethean Horrors: Classic Tales of Mad Science by Xavier Aldana Reyes
I remember reading this and thinking about what I was going to find in terms of short story. I was not disappointed. My favourite story in there was "The Fly" upon which Cronenberg's film is based (and so is the one before it). I loved reading it and yes, it was just as completely disgusting as the film because it goes into such intense description. I can't forget the film (with Jeff Goldblum), and the story just brought back some incredibly terrifying memories.
12. The Man in the Picture by Susan Hill*
I loved this book so much. If I recall, I actually read it all in one sitting. The book was so intense and so twisted that I couldn't put it down. I loved how the characters were stolen away and the whole curse about the carnival painting was just incredible. It had some real imagination but still retained that classic ghost story aspect that I really enjoy. It is a modern, but classic story with a very 19th-Century feeling, and that's why I love the writing of Susan Hill—her ghost stories are incredible!
13. Hell! Said the Duchess by Michael Arlen
14. Ring by Koji Suzuki
15. Young Goodman Brown by Nathaniel Hawthorne*
16. Perchance to Dream by Charles Beaumont*
I read this on a bus to keep me company and seriously, the story that is also the name of the book ("Perchance to Dream") is so incredibly good that I think I read it over three times before moving on to the next story.
17. The Secret of Crickley Hall by James Herbert
18. A Natural History of Ghosts by Roger Clarke*
So this isn't exactly a novel, but it is pretty scary to see what 500 years of ghosts and a belief in ghosts has done to people socially and in terms of how we behave in certain places and do certain things. From rituals to nightmares, this book covers five centuries of supernatural history and why we believe in such things even when we think we know they're not true.
19. The English Ghost by Peter Ackroyd*
Different accounts of ghosts through time in England. I absolutely adored this book and I love re-reading it in the holiday season because it really gets you in the mood for witnessing a haunting. If you love ghost stories in short, but "based on a true story" form, then this one is for you.
20. The Redemption by WP Blatty
21-30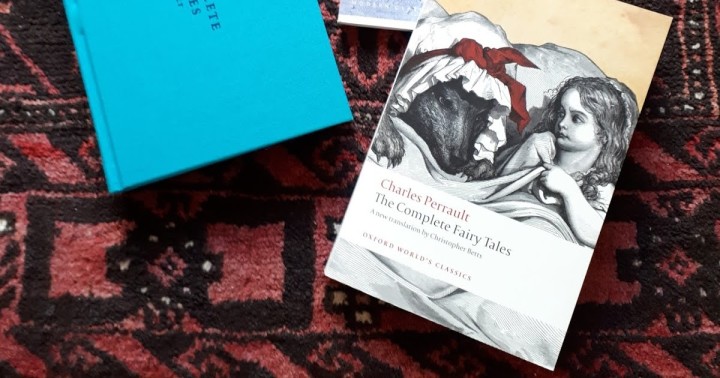 21. Glimpses of the Unknown by Mike Ashley*
22. Dimiter by WP Blatty
23. Columbine by Dave Cullen*
You have to admit it. This book is absolutely terrifying beyond any reasonable doubt. Based on a true story, inspired by true events and the whole thing is actually true—yes it happened. The story of the Columbine Massacre will literally shake the living shit out of you when you read it.
24. American Tragedy by Lawrence Schiller and James Willwerth*
About the OJ Simpson case from a different and less censored point of view, this book is scary without even bloody trying to be. If you're into true crime this holiday season, boy are there some books coming up for you.
25. Night Terrors by EF Benson
26. Horror Stories edited by Darryl Jones
27. The Pan Book of Horror Stories
28. Let Me Tell You by Shirley Jackson*
29. Just an Ordinary Day by Shirley Jackson*
30. The Complete Fairy Tales by Charles Perrault
31-40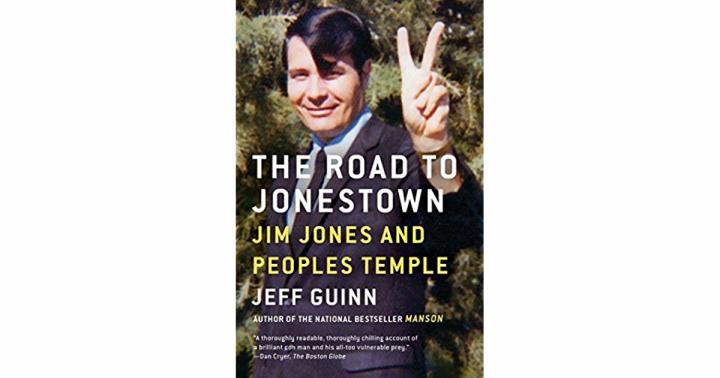 31. Stephen by Amy Cross*
Once I read this book, it never left me. Let's just put it this way, if you think that the twist is the information you find out near to the beginning or even the thing you find out during the middle, you haven't even started. It's bloody sickening.
32. The Heretic's Daughter by Kathleen Kent
33. Every House is Haunted by Ian Rogers
34. The Gates of Janus by Ian Brady
I don't think I've ever read anything that has made me cry out of fear except for that one book. The Gates of Janus is a manifesto that will shake your bones. Written by the Moors Murderer, it is the account of one man's rule to live how he wants to—even if it meant the deaths of others. It will make your stomach turn.
35. Beyond Belief by Jenna Hill*
This book about one woman's travel through and then out of the cult religion Scientology is a great but also scary account. It contains some of the most terrifying methods of cult rituals and methods of recruitment. It is a book about brainwashing.
36. Cold Case Kennedy by Flip de Mey*
About the Kennedy Assassination and the aftermath, this book is the terrifying but true account of the President's death and all that was to follow. Everything that was contained, everything that was left out and everything that was "lost." It makes you wonder exactly how much your government is lying to you… Also, have a strong stomach, because I didn't really want to see pictures of the President's autopsy, but I had to.
37. The Road to Jonestown by Jeff Guinn*
From the mastermind behind the great non-fiction classic Manson, this book goes through an intense and detailed look at the infamous Reverend Jim Jones. As Bob Dylan once said, "sometimes Satan comes as a man of peace…"
38. Nightmare Alley by WL Gresham
39. The Girl Next Door by Jack Ketchum
40. The Chalk Man by CJ Tudor*
41-50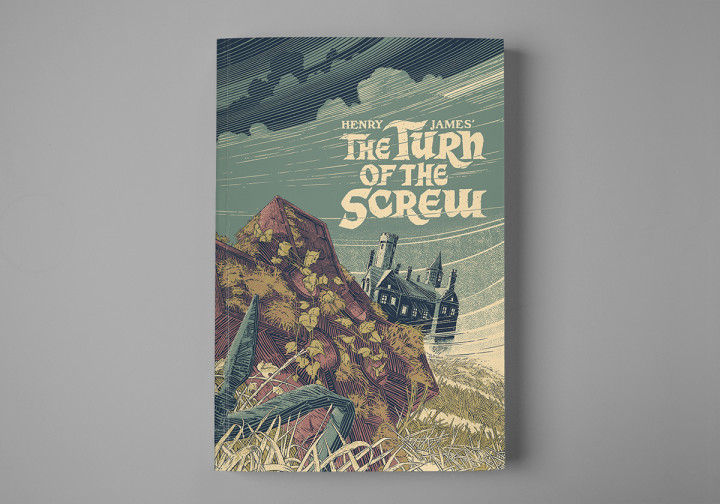 41. Ghost Stories by EF Benson
42. The Turn of the Screw by Henry James*
43. The Penguin Book of the Undead
44. Different Class by Joanne Harris*
This is one of those novels where you think it's just your typical mystery/thriller and then it ends up scaring the living daylights out of you. These kids who are the characters are all in private school so yes, these are my people. But seriously, some of these characters have some dark shit buried down there, and this series of books is what happens when that shit doesn't stay buried.
45. Three Things About Elsie by Joanna Cannon
46. The Complete Maus by Art Speigelman*
47. The City of Dreadful Night by James Thomson*
I remember being in university and buying this from the reduced section. It was like one or two pounds and there was only one copy of it. I flicked through it and found that it was actually a piece of poetry and so, thinking that I'd change from my usual novel requests, I bought it to sit and read before my philosophy lecture in the Starbucks. Then, I actually remember finishing the book and just sitting there with my head in my hands for about five or six minutes. I could've cried that book was so dark. I don't think I've ever read anything quite so pessimistic, dark and solitary. It just felt so lonely and cold.
48. The Haunting of Henry Twist by Rebecca F John
49. The Haunting of Ashburn House by Darcy Coates
50. Black Water by Louise Doughty
51-60
51. The Fiends in the Furrows: An Anthology of Folk Horror by Steve Toase
52. Interview with the Vampire by Anne Rice*
Yes, my second favourite novel of all time has to be on this list as it is a classic of modern horror and romance. I think it is one of the most perfect books ever written.
53. Dracula by Bram Stoker
54. The Shadow in the Corner by Mary Elizabeth Braddon
55. The Picture of Dorian Gray by Oscar Wilde*
I own around 40 different copies of it and I have read it over 500 times in the past ten years; this book has been my favourite novel ever since I was eleven years' old. I heavily recommend it as your horror read this year if you haven't had the pleasure of meeting the man who sold his soul to the devil for a pretty face (as they say in the novel!).
56. Brideshead Revisited by Evelyn Waugh*
Another one of my favourite novels of all time, this book is intense, dark and decadent. It is pretty much Britain's answer to The Great Gatsby but better written and with more of a relevant plot. The character of Lord Sebastian Flyte with both enchant and horrify you with his antics, but it is the collapse of the Marchmain's civilisation that will prove to be as haunting as physically possible. It is a ghost of the war.
57. Melmoth the Wanderer by Charles Maturin
58. The Prestige by Christopher Priest*
Again, we have one of my favourites. But please don't think you've seen it all if you've seen the film. The film covers a small section of the book; there is something much more going on, and when you figure it all out, it'll scare the daylights out of you. It really isn't possible, or is it?
59. Tales of Mystery and the Macabre by Elizabeth Gaskell
60. In Cold Blood by Truman Capote*
The book that started a genre. Truman Capote's In Cold Blood is another one of my personal favourites, but seriously, it is so well-written that you'd think it was fiction. To be honest, I kind of hoped it was fiction because of what had actually happened. Such an incredibly sad story of murdered innocence that is perpetuated with such violence makes for one amazingly haunting read.
61-70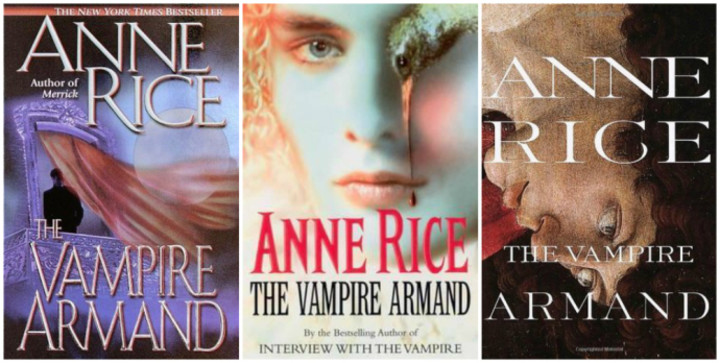 61. The Devil in the White City by Erik Larson
62. The Imago Sequence by Laird Barron*
This terrifying book of stories that are based on PTSD sufferings was recommended to me by a friend over the internet, and seriously, it is one of the most mind-blowing short story anthologies I've ever read. It goes into such intense detail of the symptoms and stories of suffering from this horrible disorder that you really can't help but feel it in your bones.
63. From the Depths and Other Strange Tales of the Sea by Mike Ashley
64. Doorway to Dilemma: Bewildering Tales of Dark Fantasy by Mike Ashley
65. Evil Roots: Killer Tales of the Botanical Gothic by Daisy Butcher
66. Missing Person by Patrick Modiano*
Seriously, I can't think of a lot of things more frightening than someone losing their sense of self, but someone losing their entire self is something near unheard of. Patrick Modiano's classic novel makes for a brilliant creepy and unsettling read for an uncomfortable night in.
67. The Vampire Armand by Anne Rice*
Again, in the Vampire Chronicles like Interview with the Vampire, but this one is more set on vampirism and deception. To be honest, out of all of them, this is the one where I had to step back and say, "Okay, I have to make it through this chapter," because really, it was sickening me to the stomach.
68. Imaginary Friend by Stephen Chbosky
69. The Green Mile by Stephen King*
70. A Head Full of Ghosts by Paul Tremblay
71-80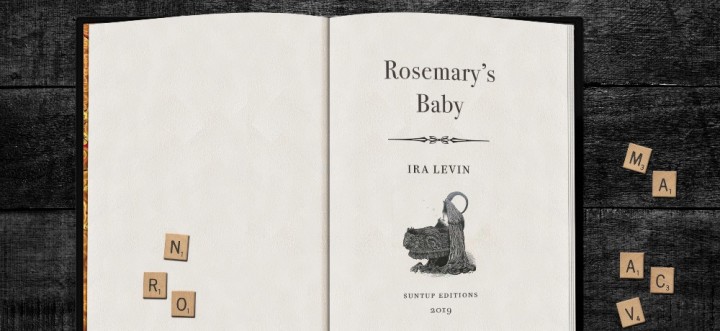 71. The Cabin at the End of the World by Paul Tremblay*
Fast-paced, great character development and involving an apocalyptic cult. By the end of reading this entire book in one sitting, I was absolutely drenched with sweat. It was a fantastic read and I have read it a few times since.
72. The Secret Life of Souls by Jack Ketchum and Lucky McKee
73. The Ritual by Adam Nevill*
This book simply creeped the living hell out of me and so did the film, so well played Adam Nevill, well played. To be honest, the book is far creepier than the film is.
74. It by Stephen King*
75. Rosemary's Baby by Ira Levin*
76. Children of the Corn by Stephen King*
77. The Remaking by Clay McLeod Chapman
78. The Woman in Black by Susan Hill*
79. Under the Dome by Stephen King
80. Hell House by Richard Matheson*
This book was pretty damn terrifying, also given the fact that I was about 15 when I read it means that my age may have played a part into how scared I was. I better read it again just to make extra sure.
81-90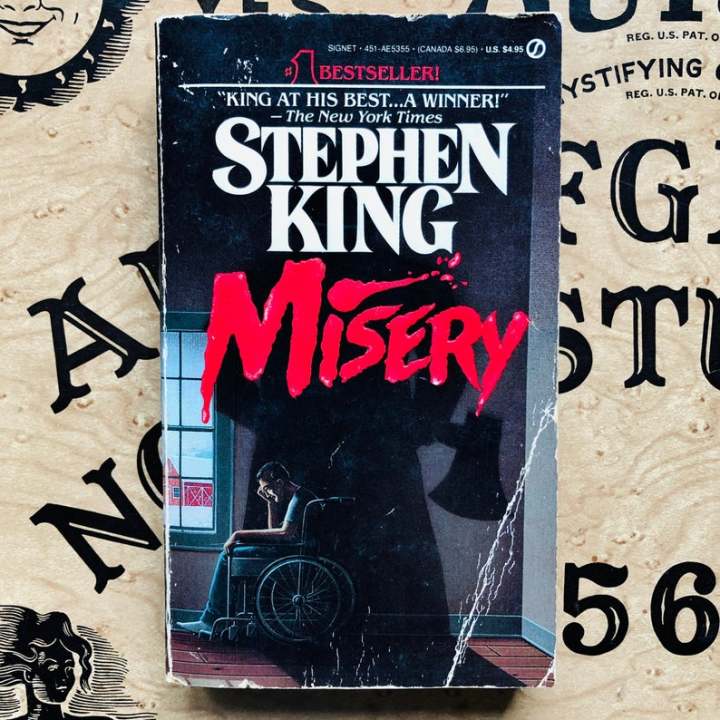 81. The Women in the Walls by Amy Lukavics
82. The Other by Thomas Tryon*
This book really spooked me because it's just insane and the atmosphere really does make everything seem a little too usual. It's as if from the very moment you open the book, you know that there's something horribly wrong.
83. Misery by Stephen King*
84. The Ruins by Scott Smith
85. Heart-Shaped Box by Joe Hill
86. Night Shift by Stephen King*
87. Books of Blood by Clive Barker
88. Coraline by Neil Gaiman*
A book by a fantasy novel author is one that you never expect to be frightening, at least not this one. Well, you're wrong and it's absolutely bloody terrifying. The movie didn't do it justice and the book is just bloody horrific. It is so dark it's unreal.
89. House of Leaves by Mark Z. Danielewski
Some of the quotes in this book are really philosophical and deep, so make sure you read it slowly and easily. But really, when I was reading this book, I kind of felt like something was watching me. This is a book that will never leave you alone for as long as you live. It is cold and terrifying and it makes a point of dragging out the horror over the course of more than 400 pages.
90. The Queen of the Damned by Anne Rice*
91-100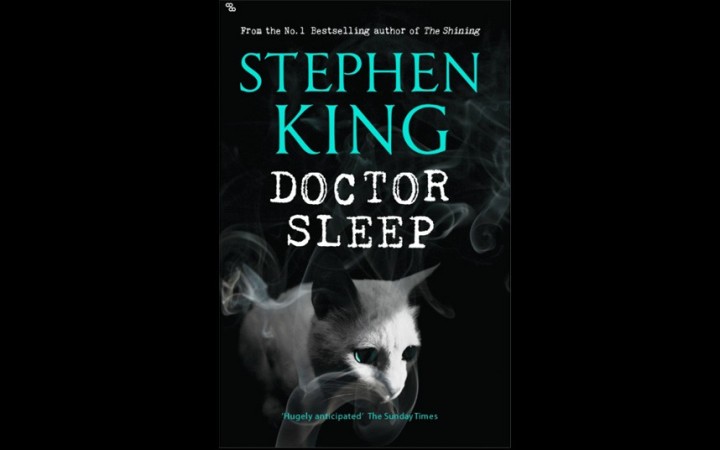 91. The Institute by Stephen King
92. Something Wicked This Way Comes by Ray Bradbury*
93. It Took Billy by Miguel Lopez de Leon
94. The Carrow Haunt by Darcy Coates
95. The Unquiet by John Connolly*
96. Doctor Sleep by Stephen King*
97. Christine by Stephen King*
98. We Need to Talk About Kevin by Lionel Shriver
This book scared the living hell out of me because it felt so real. There was nothing fantasy or over-the-top about it. It was real people with real emotions experiencing a very real crime. This book was really quite scary and stayed with me a long time after I had read it. I really couldn't shake the feeling that well, that could be anyone's child and that this could actually happen. I loved the film, but the book is something very special indeed.
99. The Cellar by Richard Laymon
100. Pet Semetary by Stephen King*