You Can Now Play As 'Star Wars' Characters In 'Minecraft'
Make Your Dreams Come True!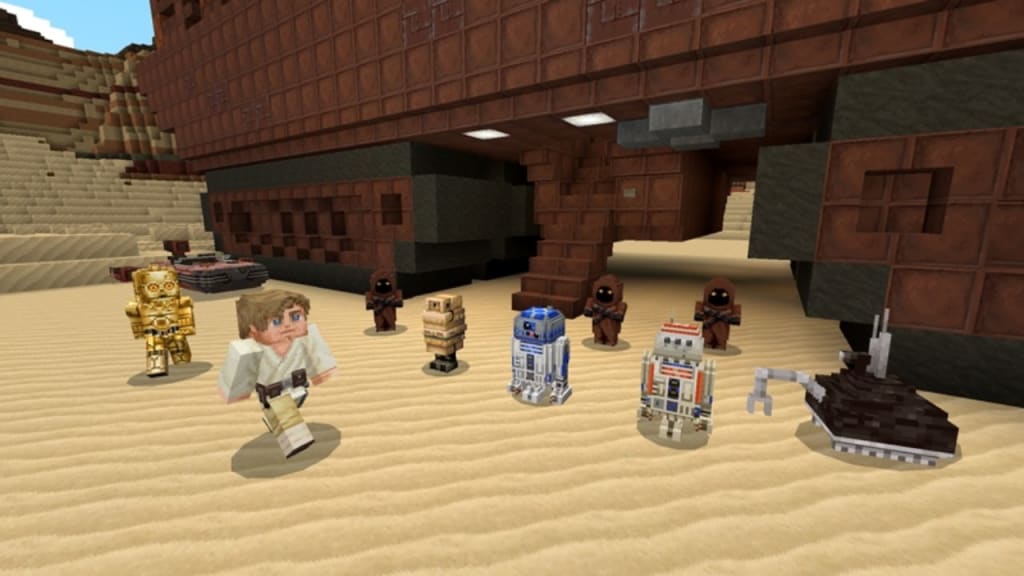 By the time that Microsoft bought Minecraft for $2.5 billion in 2014, Minecraft had pretty much conquered the whole world at this point. Teaming up with Star Wars to add on to this creative popular block-based platform is pretty much no brainer. The Star Wars brand and their universe have extended their creative platform from LEGO to another popular block-based platform for people who love to be creative with the tools of the Star Wars universe. The extension of the creative mind goes beyond across the galaxy as a Star Wars DLC pack is now available in Minecraft. This Star Wars Minecraft is packed with features such as a new map, skin pack mobs & item reskin, a fresh UI, texture text with a new original soundtrack and sound effects. This Minecraft Star Wars universe is what it says to be its biggest downloadable content mashup to this date. This Star Wars downloadable pack is altogether priced at 1,340 Minecoins, or between $15 to $20 dollars. About $7.66, given that a pack of 3,500 Minecoins costs about $20 dollar.
This downloadable pack is also packed with more features in the bundle. There are 12 different planet dioramas that are connected to Hyperspace travel to Tatooine, Endor, Hoth, Nevarro, and Sorgan. The most exciting part is that the Star Wars fans from all over will even be able to use characters and locations from the original Star Wars trilogy, which consists of A New Hope, The Empire Strikes Back, and Return of the Jedi, as well as from the Disney+ hit live-action TV series, The Mandalorian, with a whole new host of Star Wars skins.
With all these features that are included with the package, Star Wars fans can go nuts with their creative minds as they look to the Force. Exploring new places, becoming somebody different such as their fan favorite character, bringing the likes of Obi-Wan Kenobi, Luke Skywalker, Leia Organa, and the character skins from The Mandalorian such as the instant adorable popular fan favorite of all time, The Child, should be a whole lot of fun. There are total of 36 Star Wars themed character skins. Fans can also enjoy more features than having different characters, this package is packed with features to unlock pilotable vehicles from Star Wars universe such as Speeders, X-wings, TIE Fighters, Mando's Razor Crest, and many more!
Check out some of the images from Minecraft Star Wars universe below.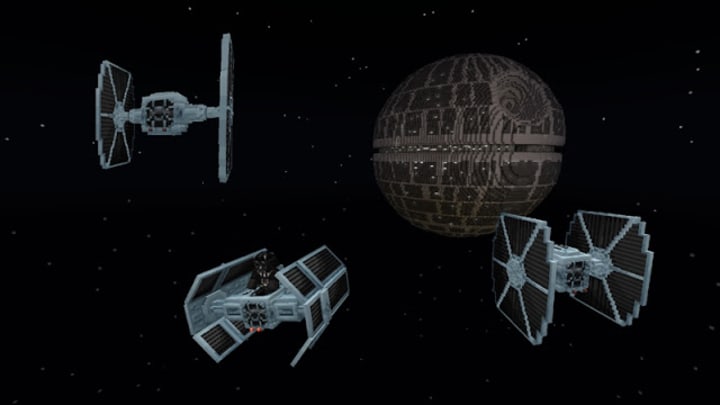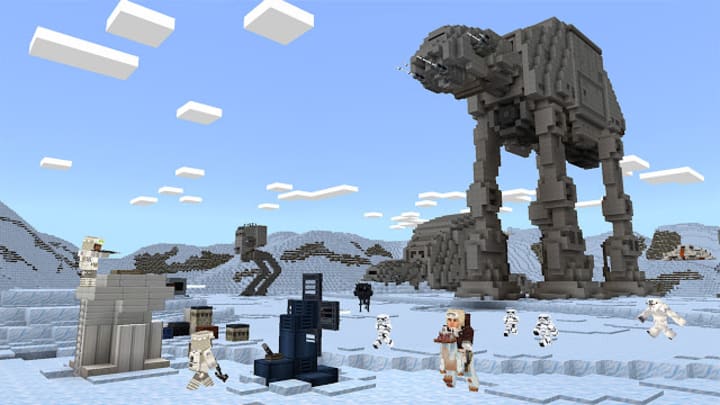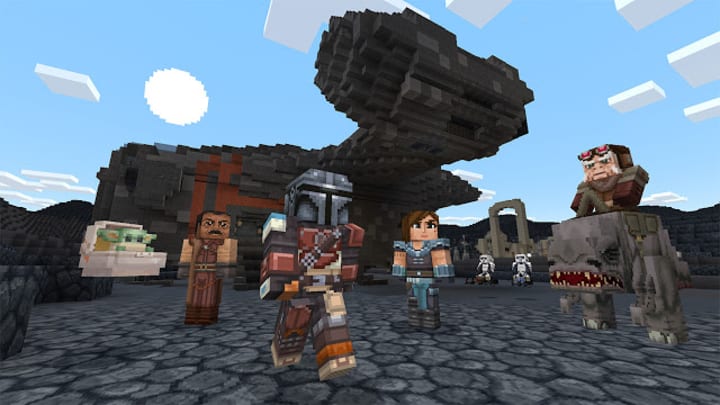 Check out the promo that also features numerous Star Wars characters on both popular and smaller characters, as well as some recreated battlefield set pieces from the original Star Wars trilogy.
Fans are able to change their view and explore a new world, letting their wild imaginations go beyond our own world to arrive on different planets or environments. There are many things that can be discovered. There are new ways to join the community creation from the Minecraft Marketplace. Fans can enjoy and feel the atmosphere of creating the world that they have been trying to live in. Fans definitely are able to relive scenes from the original Star Wars trilogy, or even build their own new environment with textures and block types that can give new range of options. The package may also include characters from the prequels and sequels down the line if this one goes well, which we think it will.
The Minecraft Star Wars universe is now available for download for 1,340 Minecoins or between $15 to $20.
Written By Pat Kusnadi
Syndicated From Culture Slate