Word count goals can be poison for your creative writing.
There's more to writing than hitting 1000 words a day.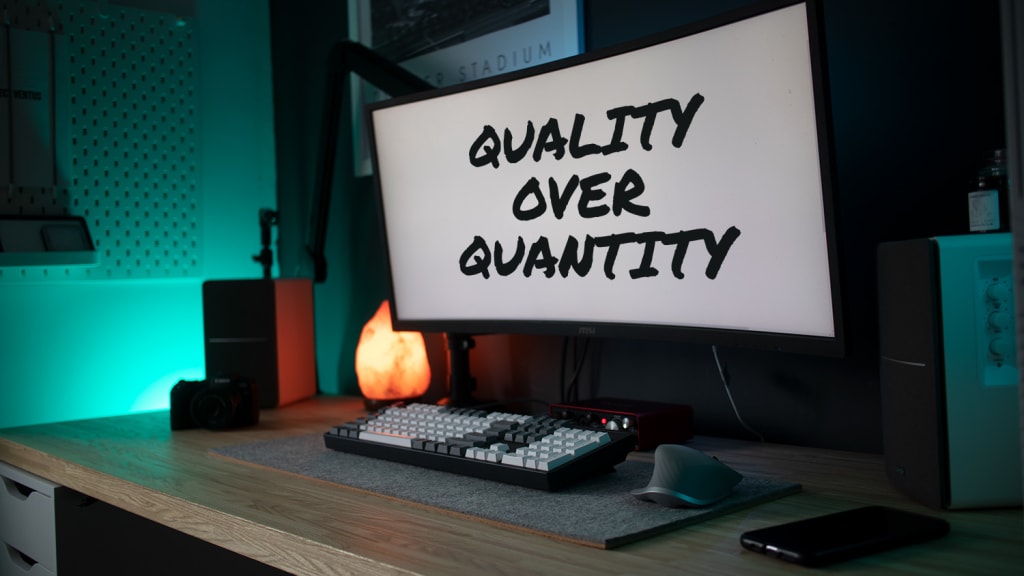 Where I get my writing done
I've written a lot of words. Eight novels worth, plus a bunch of short fiction too. 
Counting words is second nature to me. It's great for reflecting on what you've achieved, after you've achieved it. 
However, counting words while you're crafting a story, while you're trying, can be poison for your fiction. 
The trap of thinking 'If I'm going to be taken seriously, if I'm going to take myself seriously, then I need to write at least (insert amount of your choice) words every day. 
I know, it doesn't seem like a toxic thing, it really doesn't. It seems like a great way to track how you're getting on with your novel. A great way to figure out if this unwieldy document in front of you is going to be long enough, or too long. 
It seems helpful. 
That's why it's so dangerous. 
Where I do my writing. I wrote my seventh novel in a rush. I got all 90,000 words of it down in 86 days. Can you guess what my daily word count target was? 
And I hit it, every single day. Work days, weekends, special days, all of it. 
I knew if I just stuck at it, I'd have a novel by the time 90 days had passed. 
Turns out I was right, but the novel also gave me a mild case of shingles by that 86th day. That was the first red flag for me. 
Reading the 'novel' I had written was the second, more severe red flag. 
It truly read like something that had been written at pace. There were words, there were lots of them. What I'd wanted to happen in the story happened, the characters did things, the plot played out. 
But it was, and I'm not being over-critical in a fake-humble way - not good. 
It had no warmth, no charm, no personality. 
It read like, for want of a more severe word, content. That, of course, makes total sense considering I had treated it like content. I had worked to a brief, hit my target, achieved my objectives, delivered to specification. 
The thing I hadn't yet realised was, no great writer or famous author (whatever that counts for) has ever claimed that the greatest thing about their seminal novel was that they wrote it really, really quickly and hit (insert amount of your choice) words every day. 
When I wrote that novel, I wasn't writing a novel, I was creating content. 
It seems pretentious I know, but I have to say it - there is a difference. 
Photo by Sibel Yıldırım on UnsplashI acknowledge this could just be my problem. All writers are different, but as always in these articles, I'm just being honest about my own experience. 
Having my primary goal be my daily or weekly word count when writing fiction, drives bad behaviour in me as a writer. 
The quality of my work fell as I focussed more on 'getting words down'. 
Problems I met along the way, that required thought and consideration, I pushed straight through, telling myself 'I'd fix it in editing'.
Folks, I did not fix it in editing. 
Getting those 1000 words a day became a habit for me, an obsession that far outweighed the real reason I was writing. 
I had fallen into the aforementioned trap. It's so easily done, even by someone who had been writing for about a decade at that point. 
The world around me was focussed on chasing metrics, building numbers, increasing counts, growth, progress. 
All of that was my focus, and I forgot the real aim.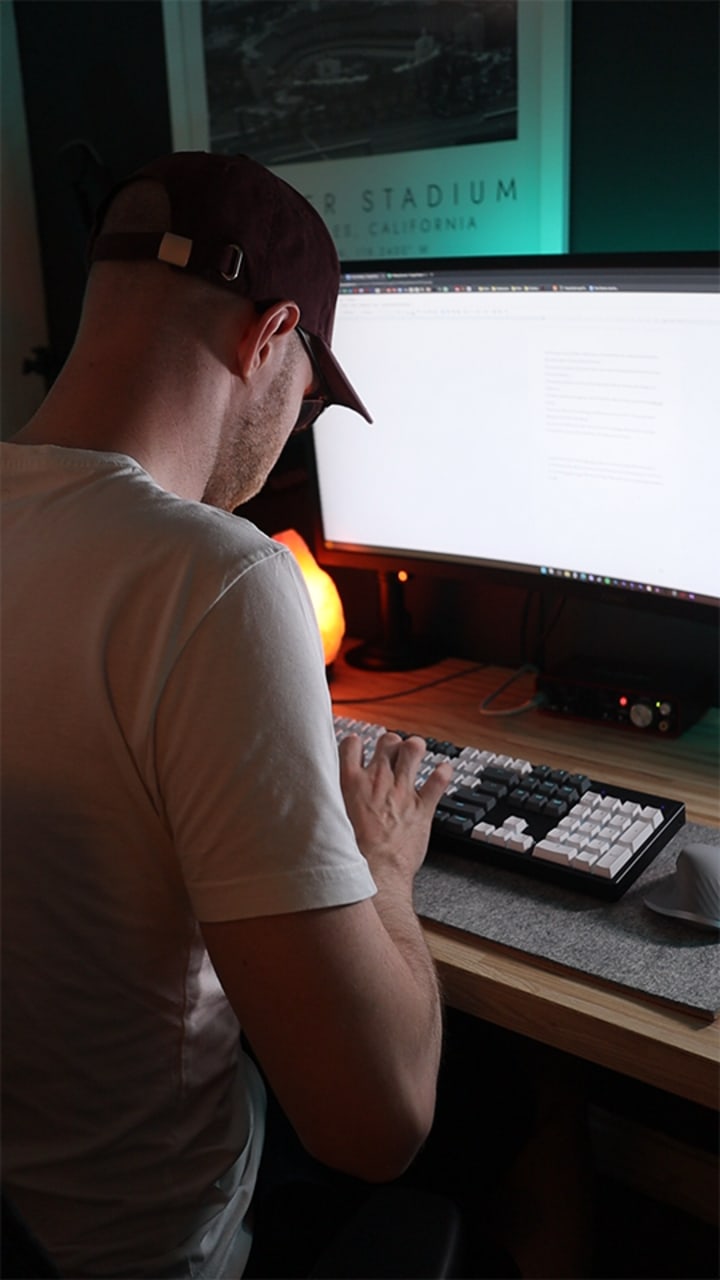 The aim was creating art. Writing a story that people had an emotional connection to. A story that might have (it's far from guaranteed) meant something to me, or even to someone else. 
I'd sacrificed the incredibly difficult task of creating authentic writing that I was proud of and believed in, for the far easier pursuit of a number on a spreadsheet turning green. 
A few seconds of brain chemical satisfaction versus the real accomplishment of having worked a story into a string of words that somehow carried within it some part of the human condition as our DNA does our genes. 
To me, churning out words, who cares what, as long as I hit a target, isn't the craft of writing that I'm proud of. 
It's not the same thing as meaningful writing. 
It's productivity dressed as art.
It's labour dressed as passion.
In the simplest terms, it's quantity over quality. 
No one ever read a novel and thought 'yep, there were enough words there, I'm satisfied.'
It's not about the number, it's about what those words say. 
A million careless words will never have the power of a hundred meaningful ones. 
Me not counting words.I never did edit that book, I could barely read it back. Since then, I've changed my measure of success as I work on a writing project. 
I no longer think about how many words I wrote today, I think about whether I liked the words I wrote. I think about whether they say what I want them to say. I think about whether they mean something, even in the smallest way. 
They don't have to be perfect, words never are, but I'm always far happier with my stories when the first draft is done these days because I'm not chasing numbers. 
The funny thing is, I'm not even very much slower, but my fuel is enthusiasm for my story now, that's what pushes me, rather than arbitrary numbers. 
Give yourself time. Give your words time. No one has a stopwatch, or a whip.
Art takes time and patience, your story deserves that. You deserve that.
Subscribe to my YouTube channel for more writing content like this, in video form!
About the Creator
Kieren Westwood is writer of short fiction and novels usually focussed on the meeting point of literary and crime fiction. He also shares writing experience and flash fiction on his YouTube channel.
youtube.com/kierenwestwoodwriting
Reader insights
Outstanding
Excellent work. Looking forward to reading more!
Top insights
On-point and relevant

Writing reflected the title & theme

Easy to read and follow

Well-structured & engaging content

Eye opening

Niche topic & fresh perspectives
Compelling and original writing

Creative use of language & vocab

Heartfelt and relatable

The story invoked strong personal emotions

Expert insights and opinions

Arguments were carefully researched and presented

Masterful proofreading

Zero grammar & spelling mistakes

Excellent storytelling

Original narrative & well developed characters
Add your insights