Will TikTok Survive the Law?
As many countries have already delivered verdicts against the platform's favor, the collective outcome of its global future does not look good.
Will TikTok Survive the Law?
Is the Chinese network wasting time and patience on a losing battle? For now, it seems so.
An Overview of the Ban
Within months, two dozen US states have banned TikTok from government-owned devices. This sudden decree of governance comes from the House of Representatives with immediate effect.
The notice states the main reason behind the decision stems from the platform posing a "high risk to users due to many security risks."
Attempts to ban it are not new; Trump had already tried to remove its influence in 2020 under his presidential reign. Primary concerns of interest continue to grow among several lawmakers around the parent company of TikTok, ByteDance.
Will TikTok Weather the Storm?
The future looks bleak for a platform endearing to the hearts of millions.
Current development has progressed to the point of schools and universities taking collaborative decisions to remove the app's existence within their premises and comply with the terms of the US government. This has evolved into a clouded sense of irony amongst people considering students are still allowed to carry guns to school under the provisions of state laws.
"We are disappointed that so many states are jumping on the political bandwagon to enact policies that will do nothing to advance cybersecurity in their states and are based on unfounded falsehoods about TikTok." — a statement from TikTok's representatives.
In this article, you will find:
1. Countries Are United Against TikTok
2. The App's List of Criticisms
3. The Lawmakers' Decisions
4. ByteDance Is Guilty
5. The App Is Notorious for Inciting Violence
6. Stern Opposition to the Ban
7. Why Foreign Investors Are Worried
8. The Future of TikTok
01. Countries Are United Against TikTok
The US is not the first nation to brand TikTok as a menace to user privacy.
1. India had already sanctioned it following border skirmishes with China in the past.
2. Pakistan has implemented four temporary restraints on the platform to date.
3. Bangladesh has stressed rigorous censorship on the platform from their side. They claim their goals are to "save children and adolescents from moral and social degradation."
4. Syria has barricaded the platform for instigating human trafficking to Europe via the border it shares with Turkey.
Over the past few years, many territories have grown weary of the viral platform.
"The Ministry of Telecommunications and Information Technology is obliged to block the game PUBG and the application called Tik Tok." — Inamullah Samangani, a spokesperson for the Taliban.
Here is a list of countries that have permanently or temporarily banned TikTok at some point before the current ongoing developments in the US.
02. The List of Criticisms Outweigh the Benefits
Accusations towards TikTok target in numbers at its lenient censorship. A thorough inspection revealed
1. It was collecting the keystrokes of its daily users.
2. Critical info such as location and financial records go through additional rigorous data harvesting.
3. Evidence of archived passwords and personal photos has also risen to the occasion.
All malicious actions are taking place without asking for proper consent from its users.
03. The Law Strikes
A host of other Chinese companies like Tencent and Weibo are also taking the brunt together. Governments reprimand them for handing over private user data to the Chinese Communist Party, the ruling power in China. Ohio's executive order has recently stated the platforms are social decoys in disguise and work to serve as an "intelligence gathering mechanism."
04. ByteDance Is Guilty
The company has come forward to admit some of the charges hauled at its direction for a change. It conducted an internal investigation on November 2022 to find its employees secretly spying on American journalists. They were tracking the IP addresses of these people to weed out the sources behind their anonymous leaks.
ByteDance did fire the miscreants in haste, but the damages had already spread throughout the company.
As a result, TikTok's content moderation system has also taken a hit. Accusations are ripe for the platform of running an agenda by blocking videos that are sensitive to the public eye in Beijing. It is currently fighting a losing battle to address current global security concerns.
"We need to follow India's lead more broadly to weed out other nefarious apps as well." — Brendan Carr, FCC commissioner.
05. The App Is Notorious for Inciting Violence
TikTok faces a lot of criticism for real-world mishaps as well. The platform is notorious for reducing the average human attention span via short-timed videos. Daily users make up about 60 percent below the age of 24. This moment is a period of life when the human brain is still on the route to organic development.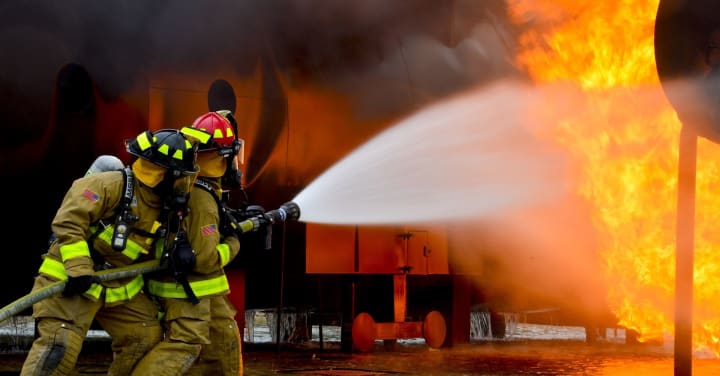 Several challenges on the app have also incited students to vandalize school property. An early trendsetter was planking which requested people to pose in vulnerable areas for extraordinary selfies. These dangerous places of interest could be on skyscrapers or train tracks.
There have also been instances of people putting coins between a socket and a plug in the circuit. Many inevitable house fires and injuries have occurred in various communities. Such challenges are a derelict threat to the safety of children and teenagers, who cover a hefty base of its users.
06. There Is Stern Opposition to the Ban, Though
The loyalists have stood up in favor of the platform and disagree with the ongoing changes. They have often emphasized how TikTok has integrated into modern society. These detractors remain adamant that it has become a part of our culture, and to remove it would mean removing a part of who we are.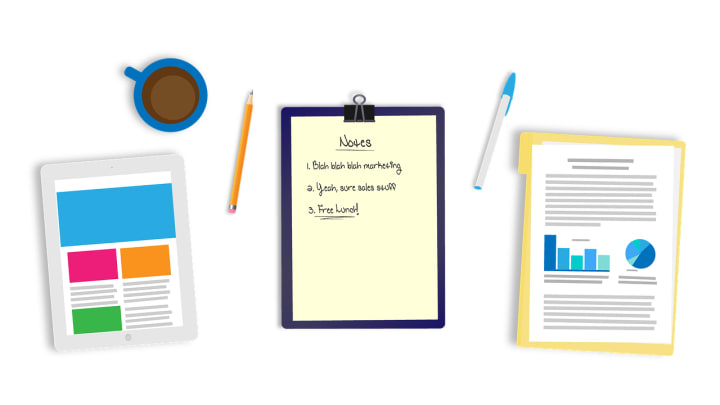 A Few Pieces of Opinion
Gabby Beckford, a content creator in the sphere of travel, considers the app to be a handy research tool. Before visiting a new place, she can search for restaurants to check what people are wearing, where they are going, and what the weather is like.
Kahlil Greene, also known as The Gen Z historian, hails TikTok as a savior of the youth and the downtrodden. He adores it for providing entertainment, news, friends, and memes packaged under one solitary platform.
"If it were to get banned, I would see business plummeting." — Callie Goodwin, a small-time business operator on TikTok.
07. A Scary Scenario for Potential Investors
Banning TikTok also poses a warning sign for future investment. The success of the platform in foreign areas symbolized hope for international businesses. Sudden bans can lead to investors hesitating to approach a country with strict laws in the future.
The Good Side ...
TikTok had also achieved a sense of ubiquity of its own. It managed to unite people from different regions and cultures under one roof.
Individuals lacking access to other means or facilities found comfort and solace via the platform. Struggling artists found a way to work on their creativity and cater to a global audience. Daily jobbers ascended to instant fame once they started recording their skills and uploading them on the platform.
Due to the rate of successive bans culminating worldwide, all these gains fade once more in the face of time.
08. What Does the Future Hold for TikTok?
A few bans took precedence for a short amount of time, as in the case of Indonesia. They ceased to exist once TikTok promised to abide by her censorship demands. Many countries are persistent with sanctioning the platform forever, like India. But recent developments amplify more global territories taking note.
On an End Note ...
While ByteDance struggles to rinse its image, national security has gained traction worldwide. With the advent of the conflict in Ukraine, the world is gearing up for any hypothetical global wars again. Only this time, the risk of sensitive digital data presenting itself as a weapon is at an all-time high.
About the Creator
Hey!
I'm new to Vocal and remain oblivious to the website's machinations at the moment. What I do know is that it allows me to express my opinions through the art of writing, so I'm all up for it!
Oh yes, I'm here to learn from you guys too!
Reader insights
Be the first to share your insights about this piece.
Add your insights