Why Marvel Should Be Careful Bringing Doc Ock Back
A Delicate Situation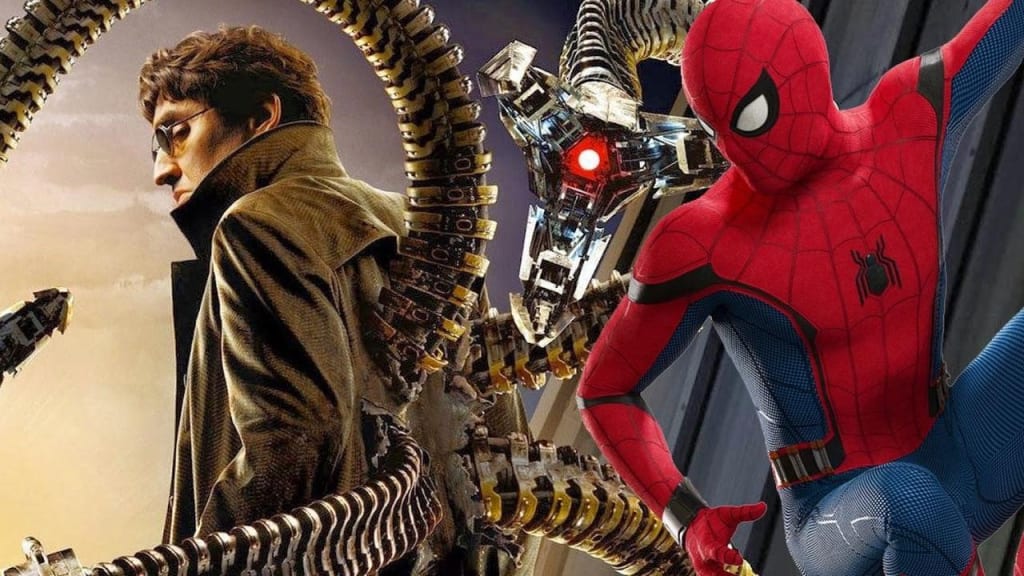 Ever since Alfred Molina confirmed his version of Otto Octavius, aka Doc Ock, would be making his big screen return in the upcoming Spider-Man: No Way Home, fans immediately began speculating how, considering that in Spider-Man 2 **SPOILER ALERT** he dies. Then we found out about the multiverse. Recent shows focusing on some of our favorite MCU characters have begun introducing us to the multiverse, and so the idea of him making a return has become less and less strange. However, Marvel should be very careful about how they go about this.
Spider-Man 2 holds a very special place in my heart as it's one of the very first superhero films I ever saw in the cinema, and it was absolutely fantastic. Many fans still consider it to be the greatest superhero film of all time to this day, and a lot of that is down to Molina's performance as one of the wall-crawler's most prominent villains. So the thought of seeing him come back to that role again is, for me and many, an absolute dream come true. However, as great as this news may be, there is one potential big issue with it.
RELATED: Spider-Man No Way Home Trailer Breakdown
The character of Otto Octavius goes through a whole arc of his own during the events of Spider-Man 2. He goes from a loving husband and brilliant scientist, to an absolute all-out horror villain. By the time we get to the film's climax, though, Octavius finally sees the monster he has become and makes the decision to destroy his dangerously unstable fusion experiment, using his famous mechanical arms. This sadly results in his death, but he dies a hero in the end, seeing the error of his ways.
Now, pretty much every fan will be fully aware of how all his went down, but this is exactly what poses a big problem for Marvel by having him return. The finale of Spider-Man 2 is pretty much perfect. The villain sees the monster he's becomes and makes the ultimate sacrifice to right this wrong. If he is brought back as a villain, does this then completely ruin his previous story?
It has been reported, from various different sources, the character will be brought into this universe minutes after his "sacrifice," which is why he isn't dead. Whilst this makes sense, the finer details of this are yet to be revealed. The trailer released a couple of weeks ago seems to hint at a villainous return. However, it is yet to be seen just where exactly this scene takes place within the film. It has been made to look like this is his grand entrance, but it may not be. If he is indeed a villain again, then Marvel are going to have to give some backstory for this. With how loved his first portrayal was, many fans (myself included) may take umbrage if a satisfying explanation isn't given.
Interestingly, his appearance in the trailer sparked a few theories online, some of which suggest it is the mechanical arms which may be responsible for him reverting back to a villain. In Spider-Man 2, the lights at the end of each arm glow white prior to the inhibitor chip on the back of his neck being destroyed, and red thereafter, until the finale. This use of color was a simple way of letting the audience know when Ock was controlling the arms and when they were controlling him. In the new trailer, the lights are red again, hinting the arms are back in control. If this is expanded upon, it could provide a satisfying reason. Either way, Marvel have put themselves in quite a dangerous position and could see a bit of a fan revolt if one of their favorite character portrayals is not handled with care.
For now, I guess we'll just have to wait until December 17 to find out.
What do you think? Is bringing this version of Doc Ock back a mistake? Do you agree that Marvel should be careful with how they handle it? Be sure to let us know.
READ MORE: 10 Things You Don't Know About The Sinister Six
Written By Jordan McGlinchey
Syndicated From Culture Slate