Why I Love Writing Fanfiction
Be proud fellow writers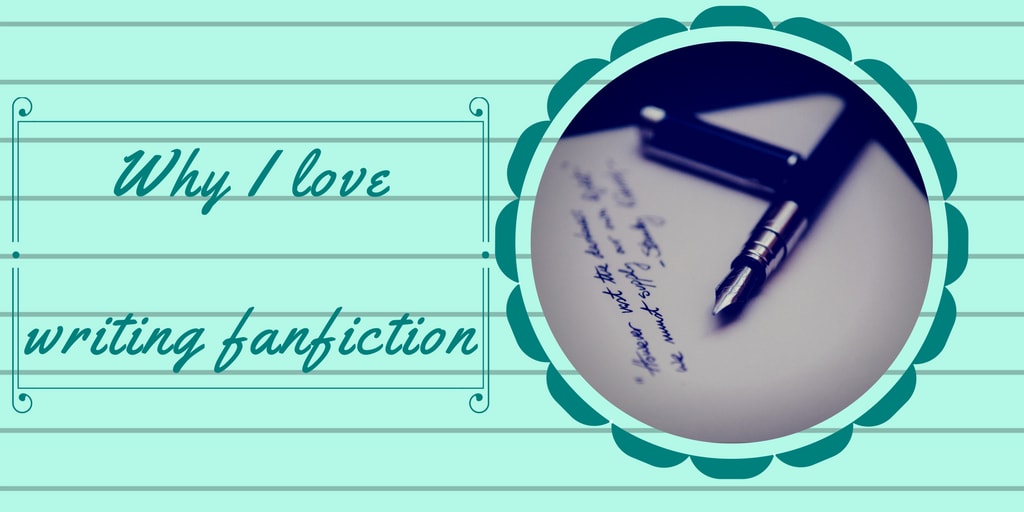 Cover created at Canva.com
I think a lot of people talk down about fanfiction. They say it's not really fiction and consider it the lowest form of entertainment. A lot of people out there still don't know what fanfiction is and the ones that do don't talk about it so much. It's often considered a guilty pleasure or something that is sinful. Why is that? Is it because the first thing that comes to mind when somebody says fanfiction is either an Ash Ketchum harem or Harry Potter coming out of the closet or have heard about the legend of infamous fics as My Immortal or Agony In Pink. The latter inspired the banning of all NC-17 rated fics on Fanfiction.net, but many still make it through.
Using other people's characters instead of creating their own is a concept that has angered people. People seem to have more issues with fan fiction than with any other form of fanart. If you don't like fanfiction, why are you reading it? I wouldn't expect you to be reading sci-fi if you hate sci-fi. Whether you like it or not, fanfiction has been on the rise along with all fanwork in general. All fan -works exist because people love the original material. It's a tribute to their characters and original source material and the best will show what they stand for.
I think the main issues that people have with fanfiction is editing issues such as common misspellings, typos and grammar mistakes. Anybody who has published work will understand how difficult it is to edit your work and how many people rely on beta readers to make sure their work is as polished as possible. Sometimes it works and sometimes it doesn't. With written work outside of fanfiction, it is not uncommon for people to spend a fortune on editors to polish their work off and pay for reviews and critique as well.
In the fanfiction world, most of it is free but sometimes rare and uncommon. A lot of fanfiction authors struggle to get decent feedback with the influx and spammers and trolls. Many writers spent a few hours to a few hours working on their masterpieces, and this isn't different to fanfiction.
There is good fanfiction and bad fanfiction, but I still love fanfiction. There's bad books and good books, but we still love books. There are authors and creators that prefer not to have fanfiction based on their works as they feel it's an invasion of their mind. Which is understandable. Other creators are completely flattered that people want to spend the time to create works based on their world. but copyright and publishing laws only last for a certain amount of time whilst the art of storytelling will last a lifetime.
Will the tales of Harry Potter that we know, be the same Harry Potter tales that future generations will know? Will they believe that there was a possibility that he might have even existed like the legend of King Arthur? There are so many possibilities for fanfiction. The line between inspiration and fanfiction is never so clear and that's why we have so many historical novels and other retellings out there like Pride and Prejudice and Zombies.
I will always have a special place in my heart for fanfiction, even though I focus more on poetry and original works nowadays. Writing fanfiction and publishing it online helped me take up writing more seriously as a hobby. Because of fanfiction, English and literature became one of my favourite lessons. I worked hard in my studies and work and rewarded myself by writing or reading fanfics or books. Through fanfiction, I was able to join many communities and make many lifelong friends from all over the world.
Fanfiction also helped built my reputation as a serious writer. I love writing about my favourite characters and my favourite worlds and even after the series or characters are gone from the big screen, or when the game or book is over, the characters and the worlds still hold a special place in my heart. Through writing fanfiction, they become my friends as we explore different territories.
Along the way, I've learned some very valuable stuff as a writer, as well as learning how to develop a thick skin. A few Ace Attorney fan groups kicked me out because I was the author of an infamous fic Law Plus Chaos. I know it sucked, but I've learned a lot from them and I've also improved a lot as well. Since I got kicked out of the fanzine, I published the poem I was going to submit to them elsewhere. Now, I've helped another big anime community create their first issue of a fanzine.
My pokemon fanfiction has gathered quite a nice number of awards over the years. May's Justice, Ash Of Vengence and The Other King did quite well in them if I recall correctly. To this day, I'm still proud of my Carry On, Blissey fic and I hope to put more work into it even though it's a completed fic.
My latest attempt at fanfiction was a few one-shots for the visual novel, The Letter. If you've seen my previous articles on here, you'll know that I am a big fan of the games, especially how character-driven they are. I really wanted to write fics about the characters and Yangyang Mobile were so supportive. They've pinned all the fanworks and they even retweeted my link to my fic the Raven which was inspired by the writing prompt from Banbury Writer's Cafe.
Fanfiction has its own challenges, but the community spirit and the chance to show how much we love the source material makes it very awarding. Some of my favourite stories can be classified as fanfiction. Being able to fall in love with the characters and the world again but take a different path, or explore or create backstories. We become immersed again. That's why I love fanfiction.
fan fiction
About the author
Healthcare worker from Oxfordshire. Author of ten books including Drinking Poetry and Game of Mass Destruction. Travelled to over 20 countries.
Reader insights
Be the first to share your insights about this piece.
Add your insights