Why Asian superhero Shang-Chi could truly change the world
As Marvel's Shang-Chi and the Legend of the Ten Rings hits big at the box office, it's a milestone in redressing anti-Asian racism on screen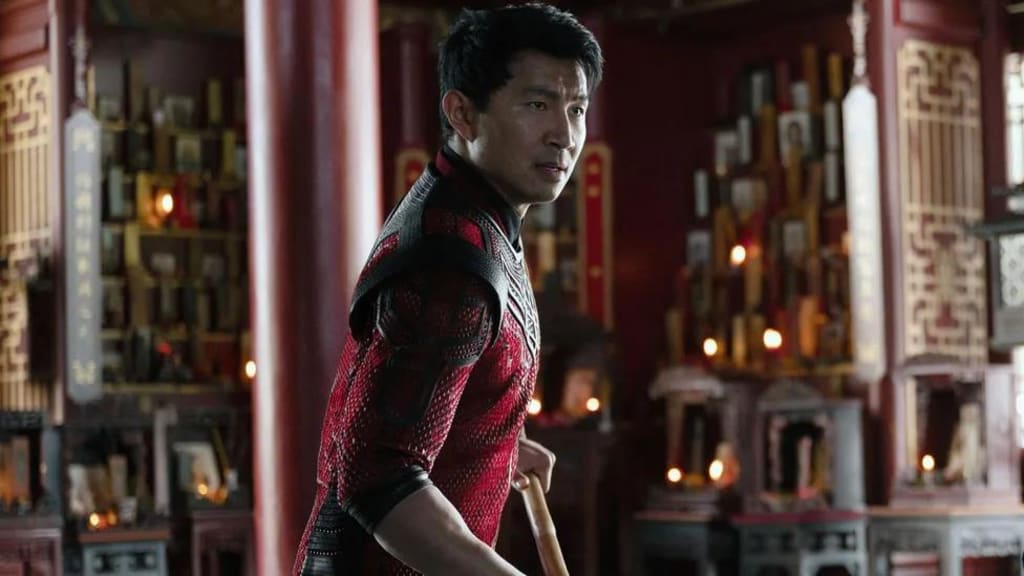 Marvel's latest superhero Shang
hen, in 2018, Black Panther hit cinemas, it grossed $1bn worldwide and brought Marvel Studios its first ever Oscars. But its impact was about more than money and awards – with a predominantly black cast and crew, led by star Chadwick Boseman and director Ryan Coogler, it sent a message to Hollywood that there was a huge thirst for black stories that was still not being properly catered for.
Here was a global blockbuster that celebrated the intricacies of a traditional African culture (albeit an imaginary one) from the characters' names to their outfits and rituals. There was a clear point made of casting actors of African heritage such as Zimbabwean-American Danai Gurira and Kenyan-Mexican Lupita Nyong'o. For many young children and adults, it was the first time they felt truly represented on screen. "Black Panther was huge because there have been stereotypes in Hollywood that black films couldn't sell internationally", says Dr Nancy Wang Yuen, sociologist and author of Reel Inequality: Hollywood actors and racism.
Now Marvel will be hoping to leave behind a similar cultural footprint with its first Asian superhero film, Shang-Chi and the Legend of the Ten rings. Certainly, the signs so far are good: over the weekend, Shang-Chi did even better in its opening three days at the North American box office than predicted and collected $71.4 million. As well as smashing the record for a Labor Day weekend opening, it is a fantastic return at a time when cinemas are still recovering from the pandemic.
Directed by Asian-American filmmaker Destin Daniel Cretton, Shang-Chi begins many centuries ago as a Chinese warlord named Xu Wenwu (Tony Leung), also known as The Mandarin, comes into possession of 10 magical rings that give him immense power for nearly a thousand years. Newfound love and subsequent fatherhood then encourage him to leave that megalomaniacal life behind – only for old enemies to push him back towards the rings, rejuvenating his power-obsessed past self. This is where the story of Wenwu's son, the eponymous Shang-Chi (Simu Liu) begins. When the film catches up with him, Shang-Chi is working as a valet driver in the US, and going by the name of Shaun, in an attempt to assimilate and escape his family's powerful legacy. However, it is clear he cannot be truly free from it, when some men track him down in search of a pendant given to him by his late mother – and from there, a battle to overcome his father begins.
With its predominantly East Asian cast, story inspired by Chinese folklore, and martial arts action sequences, Shang-Chi is the latest sign that Hollywood is starting to listen to calls for more Asian representation on screen. In recent years we have seen Asian-American stories like Crazy Rich Asians, The Farewell, and Minari become breakout hits, while a South Korean film, Parasite, has won Tinseltown's biggest prize, the best picture Oscar. Then last year, Disney released its China-set, live-action remake of its animation Mulan, though the film was criticised for the lack of Asian talent behind the camera, as well as being met by global calls for a boycott when comments made by the film's star Liu Yifei in support of Hong Kong's police angered fans.
What's clear, though, is that after years of being overlooked and mocked in Hollywood, "Asians are starting to have more of a foothold," says Yuen – even if there's still a long way to go. She also believes the fact that Shang-Chi is a superhero film is significant: "I think that we need an [Asian] superhero because of the history of Asians in Western cinema being villainous or servile … from a young person's perspective it's empowering," she says.
Unpleasant stereotypes
Certainly, Shang-Chi goes some small way to correcting the history of unsavoury and unpleasant portrayals of South East and East Asian characters in Western media. One of the earliest depictions of an East Asian character in Hollywood was silent film star Mary Pickford in the 1915 film Madame Butterfly, based on both John Luther Long's short story and Giacomo Puccini's opera, in which she appeared in yellowface as 15-year-old Japanese geisha Cho-Cho San. The Madame Butterfly story has long been heavily criticised for its racial stereotypes and caricatured depictions of Asians. In the film, Cho-Cho marries a US naval officer who is uninterested in her and is subsequently ordered to go back to the US but promises he will return. The pair have a child, but back in the US, the officer marries a "conventional" American wife, named Kate, who demands Cho-Cho give them her child for better opportunities. The story ends with Cho-Cho taking her own life.
"That whole story definitely embodies a 'Lotus Blossom' stereotype, which is a submissive, fragile and servile Asian woman whose sole purpose is to pleasure the white male lead and sacrifice herself," says Yuen. This type of character can also be seen in works such as musical Miss Saigon and novel-turned-film Memoirs of a Geisha. Another toxic stereotype when it comes to portraying East Asian women is the so-called "Dragon Lady": an "exotic" femme-fatale who is deemed deceitful and villainous for using her sexuality to manipulate others. It's a dangerous cliché seen in Western films from Kill Bill to Stanley Kubrick's Full Metal Jacket, where a Vietnamese sex worker coins the infamous lines "Me so horny" and "Me love you long time". "I've been propositioned in the street by people using quotes from that film….," says Wang Yuen, "It does subconsciously have an impact. It's very complex but I think popular culture plays a huge role and has an effect on how people perceive ethnic groups.''
Hollywood's first Chinese-American star and icon, Anna May Wong, was typecast and required to portray both the Lotus Blossom and Dragon Lady stereotypes on screen in films during the 1920s and 1930s, with her characters often dying. Then on the occasion where she had hoped to play a romantic lead role, as O-Lan in the 1937 adaptation of novel The Good Earth, the role was infamously given to German actress Luise Rainer, who appeared in yellowface.
By contrast, if Asian women have fought sexualised stereotypes, in Western popular culture, "South East and East Asian men are completely emasculated," says British-East Asian actor and writer, Daniel York Loh. "When you watch Western TV, you'd think Asian men don't procreate. Asian male characters are often portrayed as either passive nerds or "evil villains, and these are really damaging stereotypes," he says.
Going back in Western popular culture, the quintessential Asian villain was Dr Fu Manchu, who in fact was Shang-Chi's problematic nemesis and father in the original Marvel comics, but has been replaced for the film by The Mandarin. Fu Manchu first appeared in 1910 in British author Saxon Rohmer's novels centred on the character, and imagining him as a master of disguise, master of chemistry, and all-round evil genius: he clearly perpetuated and embodied "Yellow Peril", the racist idea that Asian cultures threatened Western society. The books were published around 30 years after the 1882 Chinese Exclusion Act in the US prohibiting the immigration of Chinese labourers, which built upon the Page Act of 1875 that banned Chinese women from entering the country.
"Fu Manchu is an interesting one because on screen he has never been portrayed by an East Asian Actor," says York Loh, noting how instead he has always been portrayed by a white male actor in yellowface and with an over exaggerated accent and mannerisms. Memories of York Loh's childhood, he says, include "watching Fu Manchu films on Sunday afternoons with Christopher Lee in yellowface and wondering 'do Chinese men not act?'". It's clear that Marvel's decision to shun Fu Manchu's racist history and bring in a new antagonist is a wise one, as journalist and Asian Movie Pulse reviewer Grace Han notes: "In the context of current global affairs and realising that the world is different now, I think it's a very smart move."
The wider context
The big question that Shang-Chi raises is: when it comes to South East and East Asian representation, has Hollywood reached a tipping point? If so, it could be perceived as, above all else, a commercial move on the studio's part. Han sees Shang-Chi as part of a general trend for superhero movies to market themselves as something other than another production-line franchise film so that more people buy into them, whether that is through "diversity casting or trying to represent minority stories" or otherwise. "In this respect, Marvel also has an advantage "because they have the storylines already written out to play around with," she adds. Indeed, the late Marvel figurehead, Stan Lee, was praised for the multiculturalism of the characters he created.
That is now being reflected on the big screen in a raft of more diverse Marvel movies, including Black Panther, Shang-Chi and the upcoming Eternals, directed by another Asian-American filmmaker, Oscar-winner Chloe Zhao, and featuring a team of superheroes with a variety of ethnicities (unlike the original Avengers). However, while they may offer a vision that reflects Lee and the original Marvel creators' values, the ultimate reason for their existence is "to make money", Han says, and in that respect "Black Panther [with its huge box office success] really paved the path for all these other films". In Shang-Chi's case, with the cast being made up of some of Asia's biggest stars, including Leung and Michelle Yeoh, Marvel is making a smart branding decision to not just consider the American audience but to appease the "diaspora and international audiences too", she believes.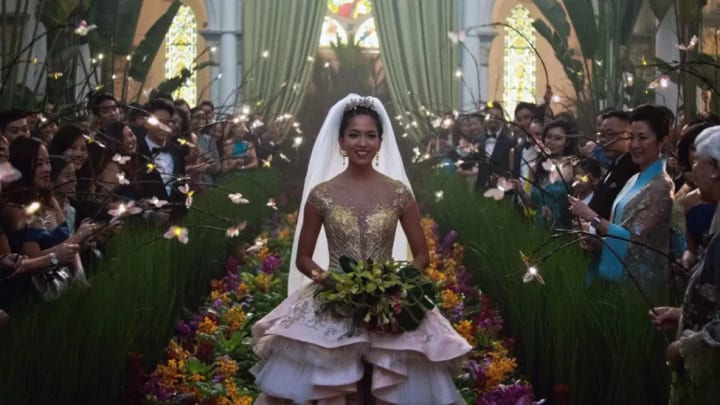 Not everything has been entirely harmonious in the run up to Shang-Chi's launch, however. Last month, Disney's CEO Bob Chapek caused a stir after commenting that Shang-Chi's theatrical release was "going to be an interesting experiment", apparently referring to the fact it is trialling a new post-pandemic release schedule that will see it run exclusively in cinemas for just 45 days before landing on the Disney+ streaming service. (Reportedly, Chapek would have preferred the film to be released on the big screen and as a premium streaming title simultaneously, as was this summer's other Marvel film release, Black Widow). Lead actor Simu Liu responded back by tweeting "we are not an experiment… we are the celebration of culture and joy that will persevere after an embattled year". Han understands why Liu was seemingly upset by Chapek's wording. "[Shang-Chi] is very much a financial experiment, but the word [experiment] has some very negative scientific connotations pertaining to humans, and especially to the history of minority bodies being used and disposed of so readily in science."
Marvel Studios also has a chequered history when it comes to East Asian characters. In fact, while Shang-Chi is Marvel's first East Asian superhero on the big screen, Chinese-American actor Chloe Bennet previously played a superhero character, Quake, on its TV series Agents of S.H.I.E.L.D, and expressed the need for greater diversity in the Marvel Cinematic Universe. However, with its 2016 film Doctor Strange, it came under fire for whitewashed casting when white actress Tilda Swinton appeared as The Ancient One, who in the original comics is portrayed as an East Asian man. The studio initially defended the casting, and the film's director Scott Derrickson explained the choice by saying he originally contemplated casting an Asian woman in the role but felt that this would feed into a "straight-up Dragon Lady" portrayal and "contribute to a bad stereotype". Five years later, this decision still leaves a sour taste in some critics' mouths, and in the lead up to Shang-Chi's release the head of Marvel Studios Kevin Feige admitted to Men's Health that there could have been a better way to "figure it out".
The real-world importance
In this context, Shang-Chi's predominantly Asian cast feels important – and especially so at a time when the FBI recently reported a 70% rise in anti-Asian hate crimes in the US in 2020. In another study of incidents in major cities, it was found that New York saw a 223% spike in reports of anti-Asian hate crimes in the first quarter of 2021 compared to the same period the previous year.
While the violence seems to have been in part fuelled by the spread of anti-Asian misinformation related to the pandemic, some believe that, as far as longer-term causes go, the negative depiction of Asian characters on the big screen has played a role. "I think there's a massive problem with the representation and portrayal of East and South-East Asians, in turn creating a dehumanisation [of them] which we've seen [come to the fore] in the last year," says York Loh. "We're not portrayed well and that leads to a certain kind of racism being enabled". Earlier this year, when a shooter killed eight people, including six Asian women, in three spas in and around the US city of Atlanta, he reportedly told police he had a sex addiction and was trying to eliminate "temptation" that he thought they posed. Meanwhile on screen East Asian women have historically been "over sexualised or are [sex workers which] absolutely fits into the temptation rhetoric," says Yuen. "It feels terrorising knowing images on screen are being reproduced in real life."
When it comes to Hollywood's track record for Asian representation, across all Asian ethnicities, research from Yuen and Dr Stacy L Smith shows that, despite the odd high-profile success like Crazy Rich Asians, it's remained consistently pretty dire. Their report from USC's Annenberg Inclusion Initiative suggests that out of 1300 of the top-grossing films between 2007 and 2019, only 44 depicted an Asian or Pacific Islander lead or co-lead, and "in the majority of [cases that was] Dwayne 'The Rock' Johnson", says Yuen. Meanwhile a quarter of the Asian or Pacific Islander characters featured in these films died by the end of them. "There are movies where Asian characters are just bodies to be killed or beaten by whoever the hero is in order to demonstrate their prowess," Yuen says.
One of the most notorious recent examples of this callous treatment of Asian characters came in Quentin Tarantino's Once Upon a Time…in Hollywood (2019), which featured a fight scene in which Brad Pitt's fictional stuntman character Cliff Booth beat up real-life martial arts legend Bruce Lee. Lee's family complained that the film smeared his character, with daughter Shannon Lee telling The Wrap that Tarantino had portrayed her father as an "arrogant punching bag". "I understand why they want to make the Brad Pitt character this super bad-ass who could beat up Bruce Lee. But they didn't need to treat [my father] in the way White Hollywood did when he was alive," she added.
Yuen says she was equally confused why "the martial arts icon was defeated [just for the sake of] character building. It felt hurtful, [and the Brad Pitt character] didn't just beat him, he made fun of the way he talked." After Shannon Lee made an official complaint to the China Film Administration, reportedly Tarantino was asked to edit the scene. He refused and the film's theatrical release was cancelled in China.
To go back to Shang-Chi, therefore, seeing a Hollywood film that depicts East Asian characters not with one-dimension but as figures of both great heroism and great humanity can only be a heartening thing. There's an engaging duality in the way in which we meet Shang-Chi and his long-time best friend Katy as they work blue-collar jobs and sing to their hearts' content – and then, when the baddies appear moments later, battle to keep a bus full of people alive. And such nuance even extends to Leung's Wenwu: he may be the bad guy, but you see and experience his emotional journey, and the way he is privately motivated by love.
Hopes for the future
Screenwriter and creative strategist William Yu says Shang-Chi represents a turning point "where we can see these types of Asian characters who are not only heroic but also have flaws and a range of experiences that make them complex and interesting". Yu has seen the film more than once and believes that the "sheer scale" of the film is "noteworthy": But while Yu thinks that Shang-Chi subverts some of the typical tropes of Asians on screen, he wants Hollywood to keep pushing the bar forward. "If we are still only making martial arts [films] in the next decade, I think that shows how Hollywood views Asian storytellers."
Shang-Chi is "a brilliant thing for young East Asian kids," concludes York Loh, who says that in the future, he wants to see more "nuanced Asian characters that are individualised and that have flaws" and a situation where East Asian kids can grow up with a variety of "films and TV shows that [represent them] and they can love, hate and argue about" – because "with any kind of representation there will be issues that people will pick out and rightly dissect".
Yuen is also glad that Shang-Chi exists, while cautioning that one Marvel movie will not "solve all the past ills of Hollywood and it's unfair to bear the burden of representation on a single film. But I hope it does well and I hope that it opens the door for the future. It's one of the best Marvel films to date," she says.
Meanwhile Han feels that one of the most important parts about Shang-Chi is that many younger children are for the first time seeing "a superhero who looks like them on screen" – and if she is measured in her excitement about Shang-Chi, it's because it only "shares one part of being Asian," she says; for though it is widely talked about as an "Asian" superhero movie, that has been used as shorthand for "East Asian". She is looking forward to Eternals, which is released in November, because it should "incorporate more diversity and variety of the Asian diaspora.''
"I think that's the next battle that Hollywood will have to face. Defining what exactly is 'Asian' and when it comes to representation who exactly they want to represent."
Reader insights
Be the first to share your insights about this piece.
Add your insights