Who Will Be Appearing in Marvel's Phase 5?
Who could these actors be playing?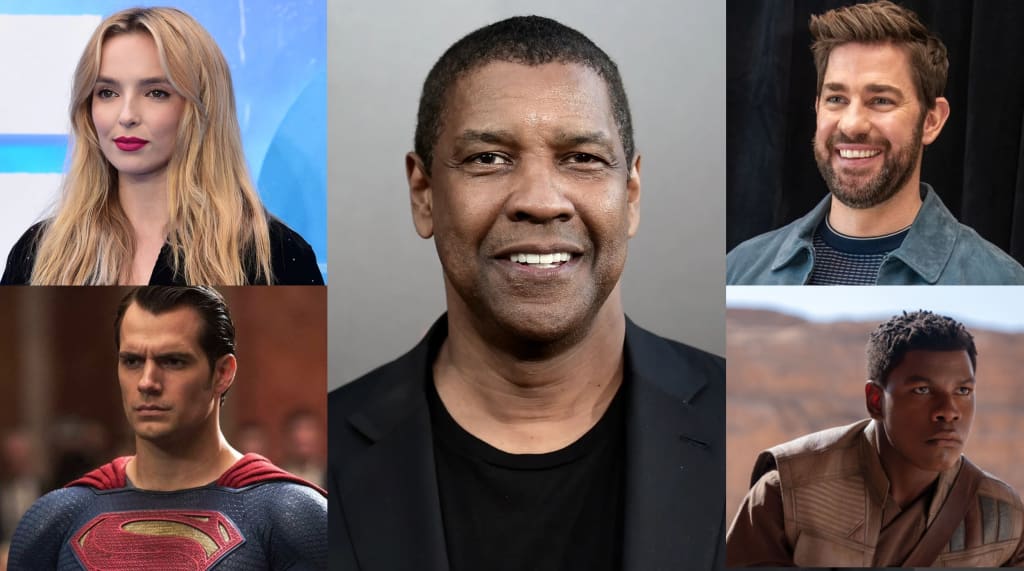 A recent report from entertainment insider Emmet Kennedy suggests that a list of A-list actors have signed on to appear in Marvel's Phase 5. If this report is to be believed, then Marvel has yet again hired some impeccable talent to round out their newest projects, proving that the studio isn't done quite yet. Below is a list of speculations as to who each actor could be portraying in the Marvel Universe.
Henry Cavill: Wonder Man

Henry Cavill is by far the most anticipated addition to the Marvel Universe in quite some time, with rumors swirling as to who his mystery character might be. Hyperion, Dr. Doom, it seems as though there is no one Cavill isn't going to play, but another likely contender is Wonder Man. A Wonder Man Disney+ series was recently announced at the D23 Expo in San Diego, and while Nathan Fillion briefly appeared as Wonder Man in a Guardians of the Galaxy Vol. 2 deleted scene, it might be more likely for Marvel to move towards a huge star like Cavill.
John Boyega: Human Torch

Although the Fantastic Four has had some bad movie adaptions, it seems like fans are clamoring for the MCU version, and the cast of the film is likely to be the best so far. John Boyega is an obvious choice for Human Torch, as he often plays characters who are brazen and just a tad immature. Boyega is perfect for an ensemble film like this, and may even find himself playing a mutant if not Johnny Storm.
Jodie Comer: Invisible Woman

This casting is fairly obvious, as Jodie Comer looks almost identical to Sue Storm. Comer is a versatile actress who could bring a variety of comic book heroes to life, but the resemblance to Fantastic Four's matriarch is uncanny.
John Krasinski: Mr. Fantastic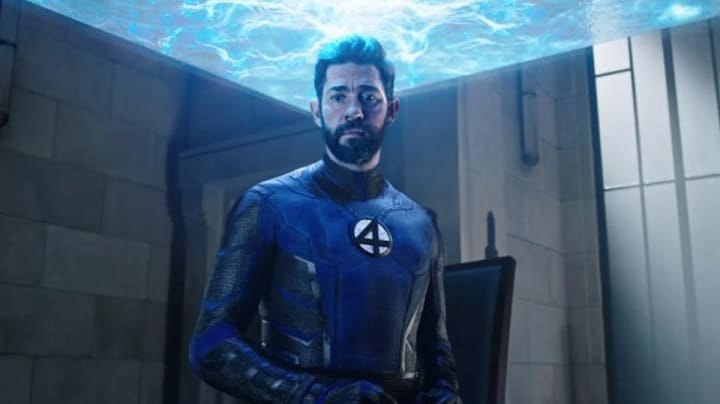 It is a no-brainer that John Krasinski will reprise his existing Marvel role as the star of the upcoming Fantastic Four film. While anything is possible in the multi-verse, the chances of Krasinski playing anyone other than the Earth-616 Mr. Fantastic are not very good.
Giancarlo Esposito: Dr. Doom

Giancarlo Esposito is perhaps the best villain actor of our generation, making him perfect for Dr. Doom. The character seems overdone as an antagonist at this point, but at the same time he has never been done correctly, with Esposito able to easily remedy that. Marvel may have him in mind for Magneto or even an Avengers antagonist, but he will undoubtedly be a villain nonetheless.
Daisy Edgar-Jones: Songbird

The Thunderbolts has been announced as a movie project starring already introduced anti-heroes, but what about the characters on the team that have yet to be introduced? Songbird has been rumored to enter the MCU for some time, and with the Thunderbolts now an official Marvel team (and lots of projects focusing on space travel), now is the perfect time for her to appear. If Edgar-Jones is going to play a superhero and not a SHIELD agent or love interest, then Songbird may just be perfect for her.
Denzel Washington: T'Chaka

Denzel Washington is the most legendary actor to be signed in this batch of contracts, and he would fit perfectly into the world of Wakanda. How do you make a Black Panther sequel with Chadwick Boseman? Have Denzel Washington star as T'Chaka's Black Panther detailing his escapades before retirement. It would even be interesting if Washington played the Black Panther before T'Chaka, creating a crisis that takes place between Captain America's disappearance and Captain Marvel's origin story.
What do you think? Let us know in the comments!
About the Creator
Stand-up comic. MMA historian. I can guarantee I'm the geekiest person you know. Men in Black 2 is the greatest movie of all time, change my mind.
Twitter: @jacobccraig
Insta: @jacomalfoy1
Reader insights
Be the first to share your insights about this piece.
Add your insights