Where the Universal 'Dark Universe' Went Wrong
It's been 2 years. I should be over it, but I'm not.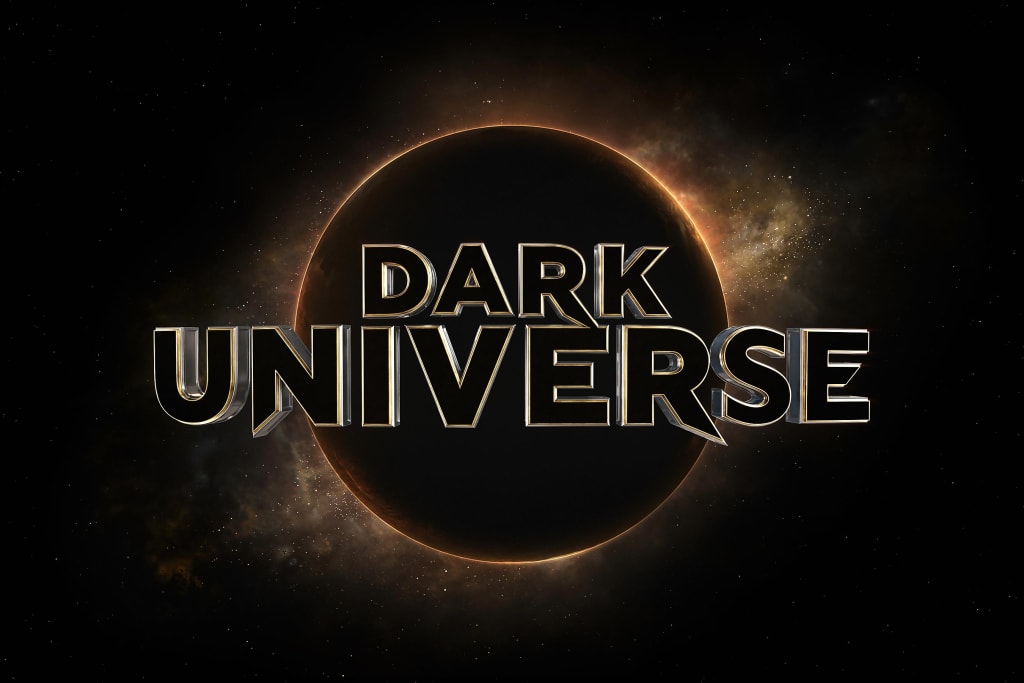 The logo that never was.
It all started with Iron Man. No, Iron Man is not Universal Studios, nor is it a monster movie. Yes, I am aware of both of those facts. Nevertheless, it started with Iron Man. Marvel did something that many did not think could be done well. A cinematic universe, a network of independent films that locked together and gave rise to a story that would span an entire decade. Other studios looked upon Marvel and Disney with envy, unable to replicate what they had done. The truth is, the formula was there, they were just too impatient to use it.
Universal clearly had plans for their universe. The Mummy (2017) hints at this vision with as much subtlety as a cricket bat to the face. Whilst there were obvious issues with writing and production, there were some larger issues at play that Universal could have easily avoided. Whilst the 'Dark Universe' was also meant to include Dracula Untold, we will be using The Mummy (2017) as the primary example of what went wrong for Universal.
Firstly, no matter how you feel about Tom Cruise he was very wrong for the role. The great thing about the MCU was that most of the actors they used were relatively low key. Robert Downey Jr was returning to acting after battling his demons, Chris Hemsworth's claim to fame was his time on Neighbours, even Chris Evans' previous roles were nothing to write home about. This allowed us to see these actors as their characters – RDJ became Tony Stark. Tom Cruise is always going to be Tom Cruise, he's been around so long that everyone already has associations for him, preventing him from truly owning the role that, presumably, would have been around for a few years.
That also ties in to our next point about the casting of Cruise; his age. In an ideal world age wouldn't matter, but when you're planning an extended cinematic universe you don't really want a 55 year old to be playing an immortal mummy. If the franchise had lasted a decade, Cruise would have been 65 by the time it was ending. I wonder if he'd still be doing his own stunts?
I'm not just picking on Cruise here, Russel CrowE was also a terrible choice for very similar reasons. This, combined with the fact that high profile actors have high profile wage demands, helped doom the movie from the very beginning.
Our second point is pacing. The largest problem with studios trying to build their universe is their impatience in wanting to rival the MCU immediately. Rather than follow Marvel's tried and tested formula (introducing key characters and working towards the bigger picture of the 'Avengers Initiative'), Universal Studios decided to use The Mummy as a kind of 'back door pilot' for their universe. They dumped so much information that viewers were no longer sure what they were supposed to be watching. This is a film about a mummy, but we hardly see the mummy do anything! Instead we're being given a droning elevator pitch on where Universal want to take the 'Dark Universe' if the mummy succeeds. I usually find irony to be quite amusing, but this is just painful.
The next point I want to address is entirely directed at The Mummy. They had a bad-ass, amazing looking, young female mummy… and they decided Tom Cruise would be the better 'mummy' in their monster universe? Universal had the chance to have a wonderful, diverse group of monsters and instead they went with the straight, white, American action hero character that everyone has seen time and time again. There are no words.
As the caption of this article says, it has been two years since the 'Dark Universe' project abandoned. I should be over it. Yet, I can't be the only one who feels a little cheated? We all know how it feels to be looking forward to something, only for it to fail and for us to be left disappointed. I'm sure I'm not the only one who thinks they could have offered some of the solutions that the studios needed to make a film a success. What is annoying, is that it can all be boiled down to impatience. Studios want big names now, they want a franchise to be a success before the first movie is released, they want the profits rolling before the final cheque has been paid out to the cast and crew. Maybe if people learned to slow down a little, their 'next big thing' could actually live long enough to become the Next Big Thing.
Maybe, in a couple of years, they'll try again. We can only hope they'll learn from their mistakes.
~Anduril