Where the Crawdads Sing - A Movie Review
For a simple story, there is more under the layers of 'Where the Crawdads Sing.'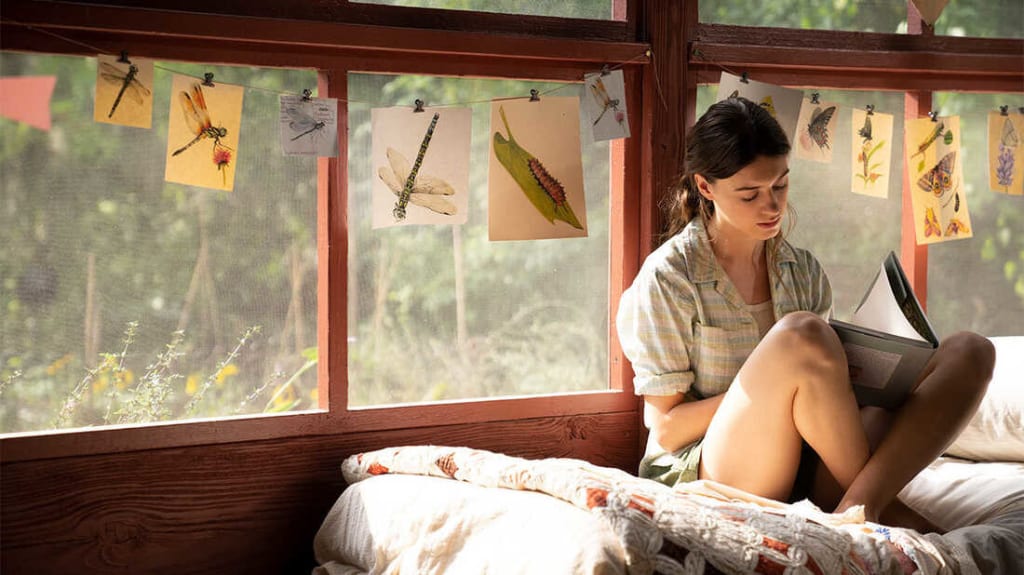 Let your stresses disappear and listen to the crawdads sing.
Based on the book written by Delia Owens, Where the Crawdads Sing is a 2022 film adaptation. A reclusive woman who has raised herself in the marshes in the deep south is framed for the murder of a man who she was once romantically involved with.
I have never read the book on which it's based, but I was still curious to see Where the Crawdads Sing. Well-acted and a moving story, the film lagged in the middle. In my opinion, the whole film felt too much like the book instead of being its own creation.
Kya has always preferred a life of her own away from society. Daisy Edgar-Jones was wonderful in the role. Kya may appear vulnerable, but never take advantage of that. Edgar-Jones excelled in her character's emotional journey and in fighting her own battles.
A cast of talented actors was picked. Studying layers and qualities closely, each drew close to making a genuine performance. David Strathairn was a real standout. I always like the way he guides his characters, especially his speaking voice.
Taylor John Smith, Harris Dickinson, Michael Hyatt, Sterling Macer Jr., Logan Macrae, and Bill Kelly were terrific in their roles. I cannot forget to mention Jojo Regina as young Kya. She is an exceptional young actress. I look forward to seeing her in more films.
Most of the ensemble is equipped with jury members for court scenes or onlookers on the street. Because Kya is an outsider, the ensemble's direction to whisper, point their fingers, or even utter something nasty became repetitive. At times, they didn't feel like characters but just an ensemble or were agreeing to their directions.
The story of Where the Crawdads Sing is a mix between romance and crime. The romance angle was reminiscent of most films in the genre. Struggling between two romances, to me, Kya was better off on her own.
Chase (Dickinson) was obnoxious and despicable from the beginning. I have no idea why Kya wanted to be with a brute like him. I lost count of how many times I turned my nose up at him. As for Tate (Smith), he was respectful, but he never gave Kya a specific reason why he abandoned her for so long. Smith and Jones did wonderful in all their scenes together.
Olivia Newman did a beautiful study of all the locations. The swamp and water surrounding it were filmed in scenic areas. Similar to the character, I liked being in the swamp over being in an overcrowded town with people watching you. Nature plays a substantial character of its own. I felt like I was living in this world, even smelling the fresh air and flowers.
Newman boldly presented the story, except it was too much by the book. Yes, I have not read it, but I felt like I was reading the film, particularly in the middle. It included too many romantic scenes. The crime investigation was more interesting. Too much time was spent on flashback scenes. Most scenes involving Kya and her lovers could have been cut.
However, I will give the film credit for its ambiguity. Once the film ends, you're left thinking about possible scenarios that could have happened. Newman did an excellent job with the tone. It's predictable, but an entertaining story.
For a simple story, there is more under the layers of Where the Crawdads Sing. It's a tender movie with a suspenseful storyline. Fans of the book, It is worth it to see the film in theaters.
movie
About the author
Writing has been my passion since I was 11 years old. I love creating stories from fiction, poetry, fanfiction. I enjoy writing movie reviews. I would love to become a creative writing teacher and leave the world inspiring minds.
Reader insights
Be the first to share your insights about this piece.
Add your insights