What You Do Matters
A series that helps children understand feelings, challenges, and how to press forward in life.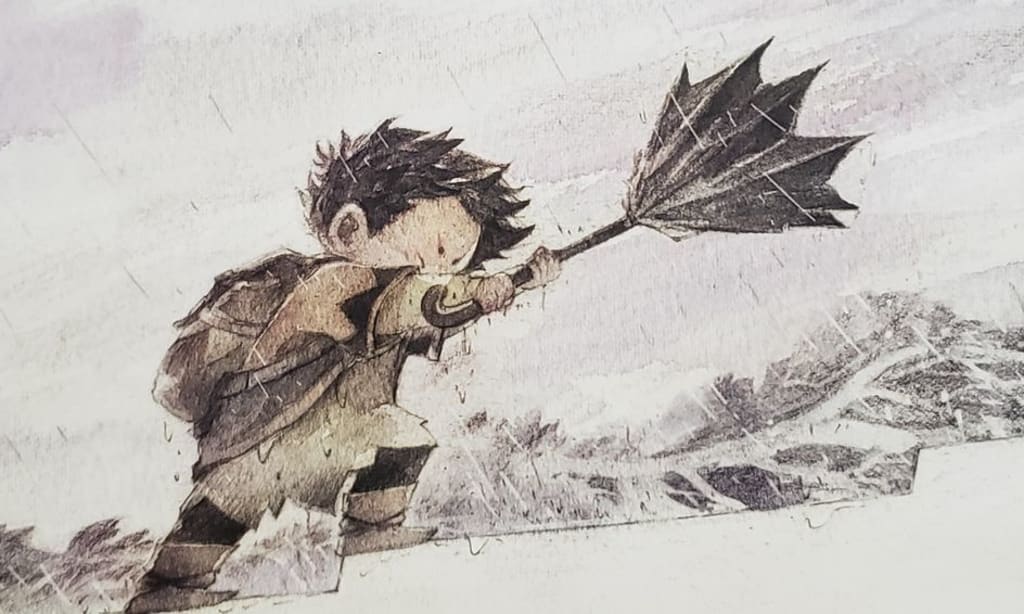 What do you do with a Problem? Story by Kobi Yamada, Art by Mae Besom
As surprising as I've found it, there aren't many books I remember loving from when I was really little. That is until I started reading to myself.
Sure, I was read to all the time. My mom always loved reading books with us, and a lot of my early childhood was spent at the library and Borders Books. I have a lot of cherished memories of both my mom and my dad reading with my two sisters and me. I remember reading the Eric Carle books like The Hungry Caterpillar and Brown Bear, Brown Bear. We had over a dozen Dr. Suess books, and I've read probably every Berenstein Bears book there was from the '90s and early 2000s.
The first book I remember loving was a softcover golden book version of The Empire Strikes Back. I was so proud of myself for learning to read and it quickly became my favorite book. I read it over, and over, and over again.
But, this post isn't about the books I read as a child. It's about one of the books I am reading to my own child.
What You Do Matters
My favorite children's books are always the ones that help young minds to learn big, hard things about life. Everyone has worries, doubts, fears, and is faced with challenges, ideas, and problems every day of their lives.
Teaching our children from a young age that these things happen, and that they are capable of learning how to work through them is so important, and can be a really beautiful thing.
In June 2018, the What You Do Matters box set was published. This was before I was pregnant with our son, but as an artist myself I loved looking through the illustrations in these beautiful books whenever they were on display at Barnes & Noble.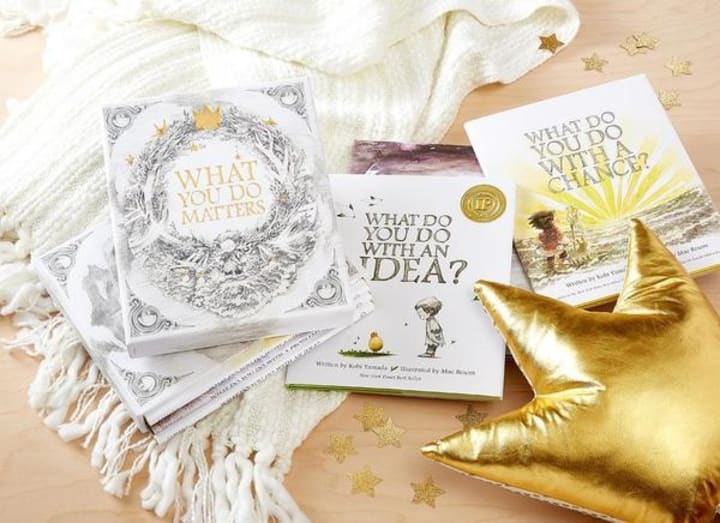 In February 2019 we found out we were pregnant with our first baby, Arthur. I wanted to buy these books for him, but time passed so fast and we had so many other things to do before he came. I ended up not getting around to it until now.
Yesterday, my husband Ashton, our son Arthur, and I took one of our biweekly trips to Barnes & Noble. Arthur loves running around the bookstore and playing in the children's section, and more often than not we will get him a new book while we are there. Ashton remembered how much I loved looking at the What You Do Matters series while I was pregnant and pointed out that they had a signed copy of What Do You Do With A Problem? for sale.
What Do You Do With A Problem?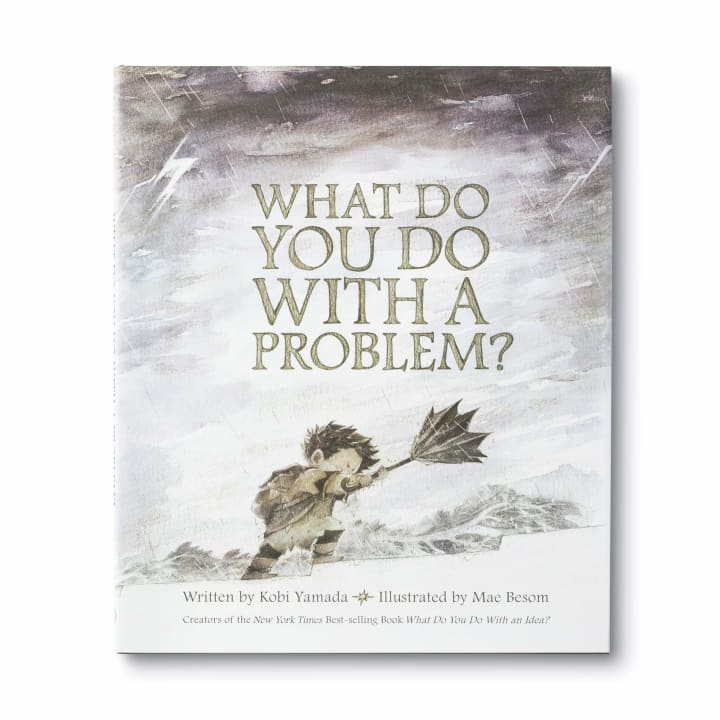 I hopped at the opportunity and put it in the stroller with the rest of our small purchases for the day. We checked out and headed home, and I was delighted to finally have bought one of these timeless books. Last night, I got to read it to Arthur for the first time for his nightly bedtime story.
He loved looking at the pages and pointing to the child in each of the illustrations. I am sure this is a book he will continue to love and grow with as he gets older and starts to understand the meaning behind it.
What Do You Do With A Problem? is one of the most beautifully illustrated, and wonderfully written children's books I've read so far. And recently, I've read a lot of children's literature.
I wanted to get this book in the series first because Arthur is getting close to turning two years old, and with that, he is finding himself more capable, more curious, and more frustrated than ever.
He wants to do everything himself, and a lot of the time he just can't because he is still so small.

What Do You Do With A Problem? teaches us that problems, while frustrating and difficult, often hold lessons and opportunities for us to grow. I want to teach Arthur that when we have problems in life we can always face them and learn something from them.
What makes this book a great bedtime story is the sense of hope and peace at the end.
Throughout the book, the young child is faced with what starts as a small purple storm cloud and grows into a raging storm. Once the child realizes that they should face their problem head-on, the storm turns into a beautiful opportunity. The color scheme changes from a dark grey and purple to a vibrant yellow and orange. The way the color shifts symbolizes warmth, the relief of dealing with problems, and the feeling once they are finally resolved.
Like any good bedtime story, there is a happy and comforting ending.
The Series
What You Do Matters is a three-book series.
What Do You Do With An Idea?
What Do You Do With A Problem?
and
What Do You Do With A Chance?
Each of these books helps the reader to understand something about life a little better. These can be challenging and somewhat abstract subjects for children, and they can be even harder for us as parents to try to explain.
These three books teach children in ways they can easily understand, that life doesn't have to be so hard and complicated. That they can learn to understand the world around them and the strength in themselves.
Sometimes, an opportunity is what's lying inside of all those storm clouds.
All we have to do is look for it.
About the Author - Kobi Yamada
Kobi Yamada is an author that has written quite a few amazing children's books. The What You Do Matters series, Trying (pictured below), Maybe, and Because I had a Teacher are just a few.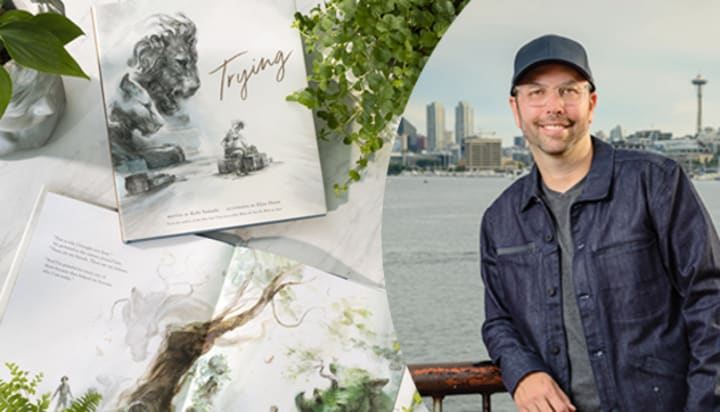 Yamada is the President and CEO of the book & gift company called Compendium. This company creates inspiring books and gifts to help people realize their own value and to inspire curiosity, introspection, and creativity in the reader.
About the Artist - Mae Besom
Mae Besom illustrated all three books in the What You Do Matters series. She is a talented artist from China, who specializes in traditional media and uses watercolor for the books in this series, as well as most of her other works.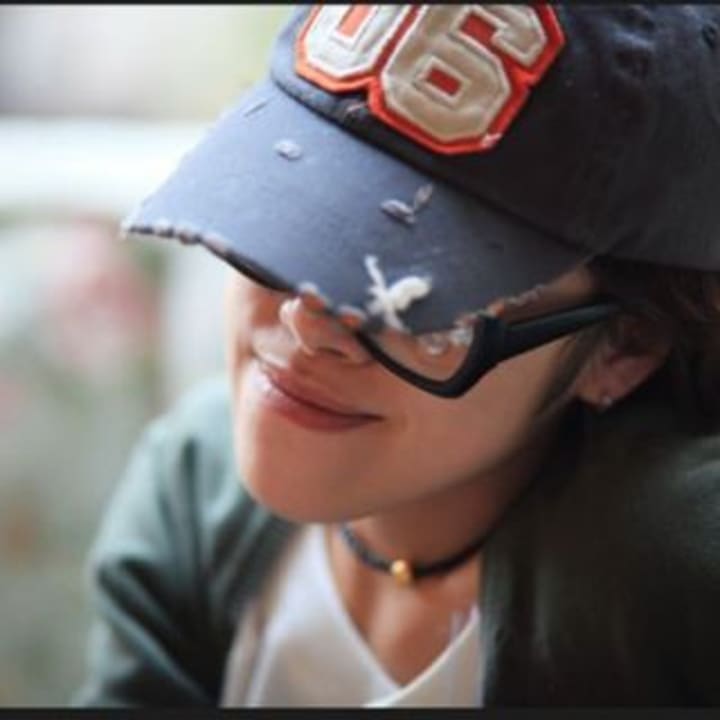 Mae's art style is whimsical, magical, and natural.
I love the clean lines in her drawings, the softness of the watercolor, and the beauty in each illustration. Mae perfectly captures what children are like in the drawings of this little one. Within these drawings, I can see my own son's motion, energy, and determination.
This is a series I think can bring light to people of every age. I would highly recommend the What You Do Matters series to anyone wanting to teach their children how to work through their feelings and thoughts, and any adult who enjoys art.
I hope this book review helps you to discover some of the works of both Kobi and Mae, and that you can find something special in these books as I have.
____________________
If you liked this story, read this next:
Thank you so much for reading! If you liked this article, be sure to click the heart button. If you really liked this article, tips are greatly appreciated! You can find more articles from me here on my Vocal profile.
-Leah H.
literature
Writer, blogger and artist. Inspirations for writing are Markus Zusak and Tyler Knott Gregson. Follow me on Instagram! @a.natural.endeavor