What's Next for the 2021 Academy Award Winners?
Frances McDormand, Anthony Hopkins and Nomadland's Chloe Zhao are certainly staying busy in 2021 and beyond.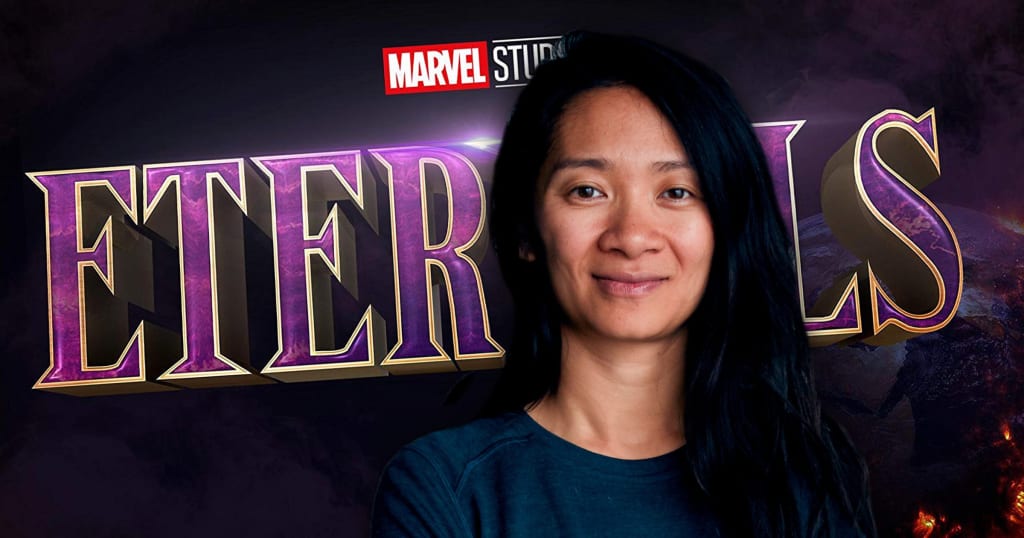 Chloe Zhao is going big with Marvel's Eternals
The 93rd Academy Awards are in the rearview mirror. It was a wonky ceremony to say the least. The new, more intimate setting, the strangely muted and lengthy introductions of the nominees, and the social distancing around the world, made for a strange ceremony to say the least. Then, Best Picture was announced before Best Actress and Best Actor and it tossed the whole ceremony into chaos that kept going as the ending approached and an upset occurred in the Best Actor category that left the whole ceremony feeling abrupt, rushed and unsatisfying.
That's not a comment on the upset winner, Anthony Hopkins, who was superb in his Oscar winning role in The Father. However, with most banking on an emotional and cathartic victory for the late Chadwick Boseman for his role in Ma Rainey's Black Bottom, there was a palpable sense of confusion, bitterness and eventually acceptance as the Ceremony gave way to the bizarre innovation that is Oscars After Dark.
With that out of the way, let's not linger on the strange and unsatisfying ceremony. Instead, I want to look to the future. Let's take a closer look at the winners and see what comes next for those that came away with the marquee awards at the 93rd Academy Awards. What's next for Anthony Hopkins, Frances McDormand, Best Director and Best Picture winner Chloe Zhao and and Supporting Actor and Actress winners, Daniel Kaluuya and Yuh Jung Youn.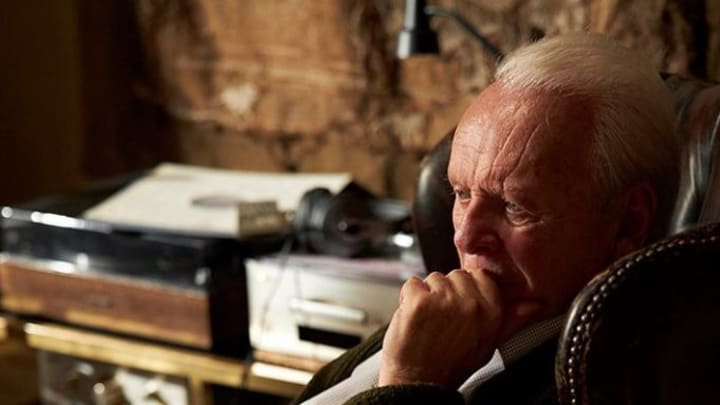 If you think that Anthony Hopkins' Academy Award win might act as coda to his spectacular career, you are sorely mistaken. Hopkins is not even close to being finished. Hopkins, in fact, has stayed busy throughout the pandemic and prior to it. Hopkins has three projects in various states of completion according to IMDB. The one we will see very soon is called The Virtuoso which opens in theaters and on demand streaming on April 30th.
The Virtuoso stars Hopkins as a man known only as The Mentor. The Mentor is the name of a man who acts as an agent to an assassin played by Anson Mount, the 'Virtuoso' of the title. The film co-stars Abbie Cornish and character actors David Morse and Eddie Marsan. The Virtuoso was directed by Nick Stagliano who hasn't directed a feature film in 10 years. Stagliano's previous films aren't well known and I haven't seen any of them. That doesn't mean The Virtuoso is going to be bad, of course, but it certainly is not what people are expecting from Sir Anthony Hopkins.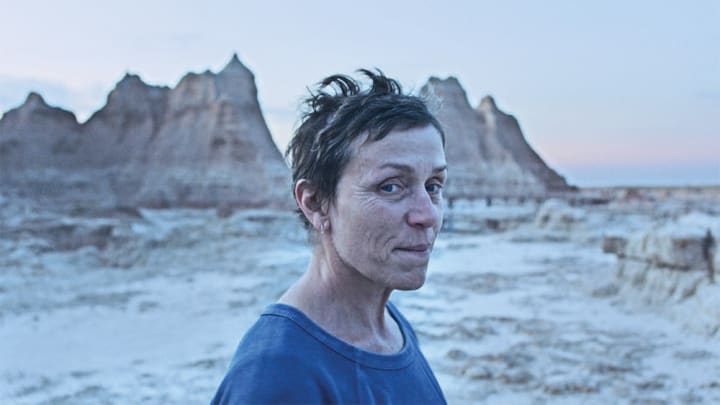 As Frances McDormand stated in her rousing acceptance speech after winning Best Actress for Nomadland, she loves to work. That's why she has three projects on the horizon, each with the potential to return her to the Oscar stage. The next project in the offing for McDormand is The French Dispatch with famed director Wes Anderson. The film has been in the can for a while now, having been delayed by the pandemic and the desire to get the film on movie screens rather than streaming.
In The French Dispatch, McDormand plays one of several American journalists living and working in France and reporting back to the U.S the French Dispatch, unique and quirky stories from France. As mentioned, Wes Anderson wrote and directed the movie and it co-stars Timothee Chalamet, Elisabeth Moss, Saorise Ronan and Anderson's go to performers, Owen Wilson, Willem Dafoe and Bill Murray. The French Dispatch was released in Slovakia in January but has yet to set an official American release date.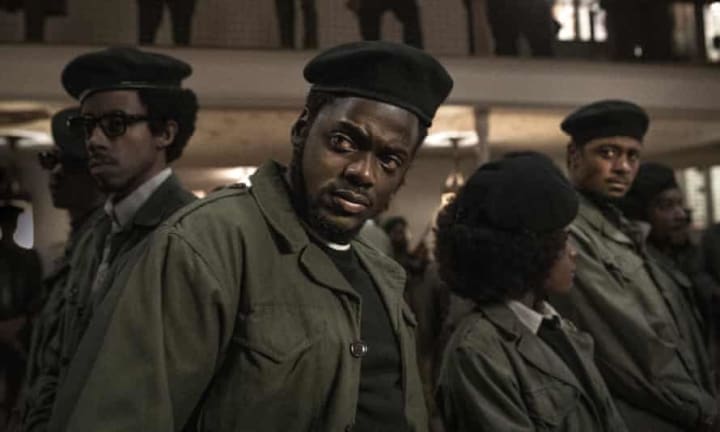 Daniel Kaluuya, Oscar winner for Best Supporting Actor for his role as Fred Hampton in Judas and the Black Messiah doesn't have any movies currently in the can. It will likely be 2022 before we see Kaluuya back on the big screen. Kaluuya currently has two projects in pre-production, and each are in the very early stages of development. According to IMDB, Kaluuya is re-teaming with Get Out writer and director, Jordan Peele for an as yet untitled horror project that will co-star fellow Academy Award nominee Steven Yeun and Keke Palmer.
Kaluuya's other project has him attached as lead and producer on an adaptation of the young adult sci-fi novel The Upper World. Written by Femi Fedugba, The Upper World is a time bending tale about a young man who can see both the past and the future. The project is set up at Netflix but there is currently no director attached to the project. Kaluuya only became attached to the project in August of 2020 so it might be awhile before we see The Upper World on Netflix.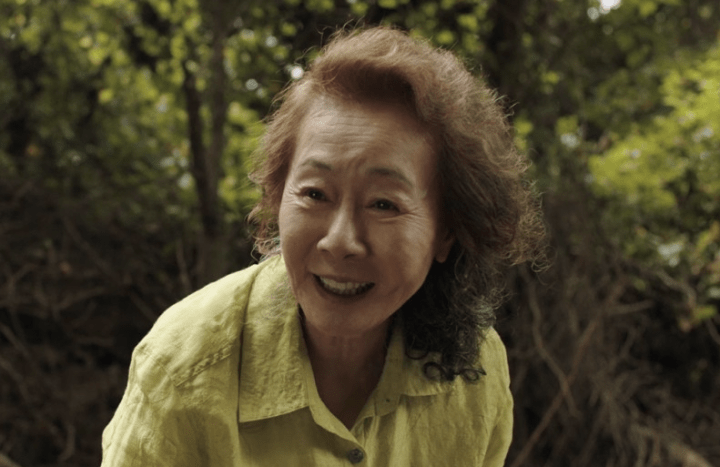 The 74 year old South Korean Actress Yuh Jung Youn has been acting in South Korea since the early 1970s. But now that she's an Academy Award winner, she may have never before seen opportunities to work more in America. Then again, she may just want to retire and live quietly after the remarkable whirlwind of Oscar season. For now, Youn does not have any projects in the pipeline. Whether she goes back to South Korea or stakes out a new career in the States, Youn has made a huge impression on audiences with her stellar performance in Minari and she's assured a legacy no matter what she chooses to do next.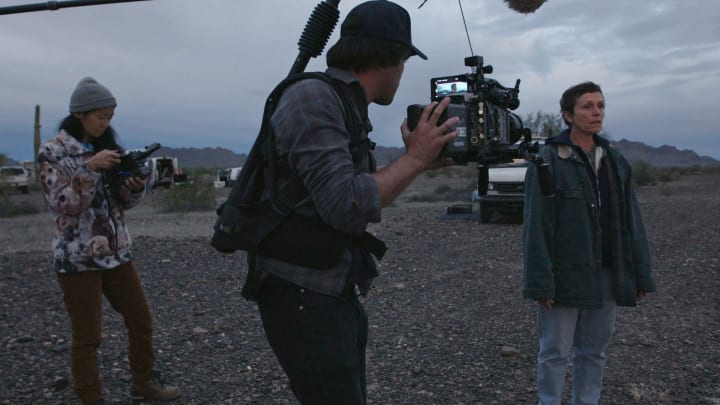 Undoubtedly, the Oscar winner with the biggest project on their plate following their Oscar triumph is Nomadland Director, Chloe Zhao. The director known for her poetic imagery and for shining a light on unique stories of iconoclasts with unusual niches in the world, is moving on to the realm of the Superhero. Zhao has already wrapped production on the Marvel Phase 4 title, The Eternals, a sprawling universe of Super hero stories that features a massive all star cast that includes Angelina Jolie, Kumail Nanjiani, Richard Madden, Salma Hayek and Game of Thrones star Kit Harrington among many others.
Though you probably can't tell from Zhao's more prestigious work on The Rider and Nomadland, it's long been a dream of the now Oscar winning filmmaker to helm a Superhero movie. She's certainly not just getting her feet wet, The Eternals is a massive, $200 million dollar production, a budget that could pay for several versions of both The Rider and Nomadland. It's also a first collaboration for Zhao who wrote, directed and produced her first three feature films. On The Eternals she will partner with Marvel's Kevin Feige and screenwriters Kaz and Ryan Firpo.
The Eternals arrives in theaters on November 5th 2021.

Sean Patrick
I have been a film critic for nearly 20 years and worked professionally, as a member of the Broadcast Film Critics Association for the past 9 years. My favorite movie of all time is The Big Lebowski because it always feels new.
See all posts by Sean Patrick →